Typography
Neil Tony Porter is a Hand Letterer and Graphic Designer from London. He helps build magical brands at the entertainment company Mind Candy. Neil has a passion for children's branding, typography, and visual story. He recently contacted me to show me his hand lettered quotes and I was flabbergasted....
---
continue reading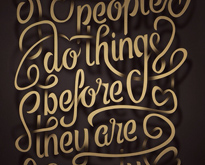 In this time and age when wall designs and table knick-knacks are used to produce Instagram-worthy photos, typography and hand-lettered designs are more popular than ever. Every now and then you look for a quote online to express what you feel and save the best one – usually written...
---
continue reading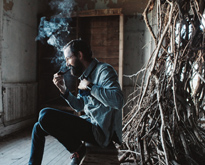 Lettering can easily be described as the art of drawing letters. A great deal is put into hand lettering to make a design look flawless. However, the principle is simple: it's a specialized blend of letter forms designed for a single use and intent rather than making use of...
---
continue reading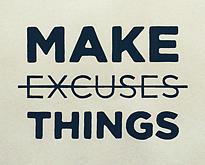 Sean McCabe is a hand lettering artist and type designer currently living in San Antonio, Texas. His passion for hand lettering and typography has recently turned into a successful business. In March 2014 Sean launched Learn Lettering, an online video course that educates people about the ins and outs of hand lettering. In addition...
---
continue reading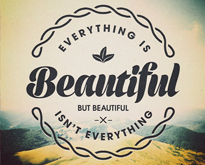 Quotes are very inspirational. They make us think and often change the way we view life. They constantly challenge our perspectives and force us to rethink what we believe. The secret to making a quote more memorable is good design. Both unify together and provide inspiration in a variety of...
---
continue reading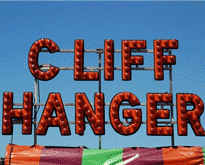 Kerning is the process of adjusting the spacing between individual letter forms. It's mainly used in typography to achieve visually pleasing spacing over a range of characters. Modern software programs usually provide an autokerning feature, however it's rarely a sufficient alternative for manual kerning. Many people are oblivious to kerning. If...
---
continue reading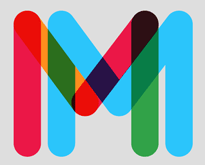 Have you ever wanted to make your design projects stand out from all the rest? Having a unique typeface that isn't like anything else out there will definitely do the trick to help you make a big impact in either a bold or subtle way. Today, we're bringing you...
---
continue reading