Typography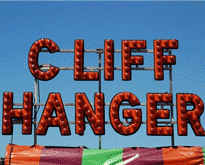 Kerning is the process of adjusting the spacing between individual letter forms. It's mainly used in typography to achieve visually pleasing spacing over a range of characters. Modern software programs usually provide an autokerning feature, however it's rarely a sufficient alternative for manual kerning. Many people are oblivious to kerning. If...
---
continue reading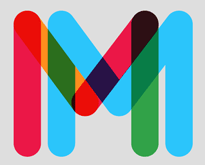 Have you ever wanted to make your design projects stand out from all the rest? Having a unique typeface that isn't like anything else out there will definitely do the trick to help you make a big impact in either a bold or subtle way. Today, we're bringing you...
---
continue reading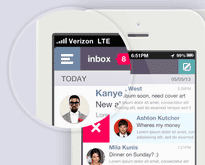 The advent of responsive web design and designing for small mobile screens presents new challenges to typographers. Choosing the wrong typeface for a website causes problems with readability and comprehension on even the largest desktop monitor. The same errors on a mobile screen display as a jumbled mess. The...
---
continue reading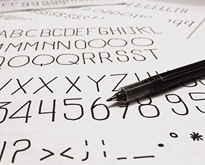 The Story There are numerous ways to design your own handwriting font (or have someone else create it for you) and even more reasons you might want or need it. It might be boredom, or it might be actual necessity – whatever the case, I will tell you story...
---
continue reading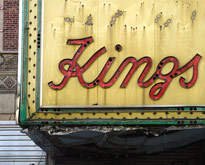 Being a creative person means you're always on the lookout to share something inspiring. Whether your driving your car, walking on a street, riding your bike, browsing the web, or shopping, you're bound to run into thought provoking typography. Thanks to our smartphones, which have respectable built in cameras,...
---
continue reading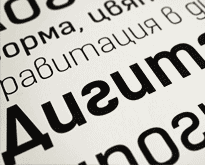 Web typography is the use of fonts in websites, blogs, and other online media. Fonts are the style of letters that appear on a page. Typography is important because it's the unifying artistic element of a website. Good web typography is subtle; bad web typography is gaudy, unattractive, and...
---
continue reading
If you're a designer looking for some high quality inspiration, you're in luck! Today we collected 45 beautiful examples of typography design. The following works were crafted by talented designers among our community. Alright enough of me blabbing. Let the designs speak for themselves! Little boy by Heitor Seio Kimura...
---
continue reading