Typography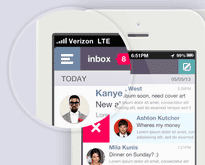 The advent of responsive web design and designing for small mobile screens presents new challenges to typographers. Choosing the wrong typeface for a website causes problems with readability and comprehension on even the largest desktop monitor. The same errors on a mobile screen display as a jumbled mess. The...
---
continue reading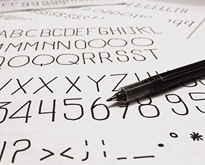 The Story There are numerous ways to design your own handwriting font (or have someone else create it for you) and even more reasons you might want or need it. It might be boredom, or it might be actual necessity – whatever the case, I will tell you story...
---
continue reading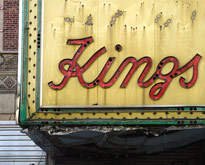 Being a creative person means you're always on the lookout to share something inspiring. Whether your driving your car, walking on a street, riding your bike, browsing the web, or shopping, you're bound to run into thought provoking typography. Thanks to our smartphones, which have respectable built in cameras,...
---
continue reading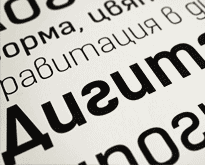 Web typography is the use of fonts in websites, blogs, and other online media. Fonts are the style of letters that appear on a page. Typography is important because it's the unifying artistic element of a website. Good web typography is subtle; bad web typography is gaudy, unattractive, and...
---
continue reading
If you're a designer looking for some high quality inspiration, you're in luck! Today we collected 45 beautiful examples of typography design. The following works were crafted by talented designers among our community. Alright enough of me blabbing. Let the designs speak for themselves! Little boy by Heitor Seio Kimura...
---
continue reading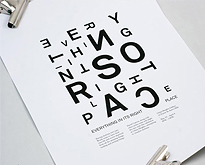 Sydney-based designer Felix Lobelius runs an independent design studio focusing on brands, identities, and visual communications. With a love for simplicity and help from insightful research Felix aims to craft thoughtful solutions for challenging problems. His latest mission is to tackle dyslexia. After studying the symptoms of dyslexia, Lobelius found that people with this condition...
---
continue reading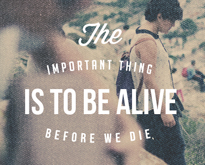 Carlos Enrique Lang was born in Monterrey, Mexico. He moved to Los Angeles, California at the age of 17 where he got involved with photography and all sorts of visual arts. He constantly strives to create beautiful work and inspire other in the process. Care365.tumblr.com is his year-long project where day by day feelings,...
---
continue reading