Typography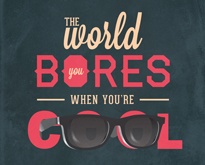 The following posters are all quotes from Calvin, except for a couple Hobbes quotes that slipped in (try and guess which ones). This self-initiated project was started by Emily McLain, who has a Fine Arts degree from Oklahoma State University in Motion Graphics/Illustration. Her passions include motion graphics, comics and breakfast. If you...
---
continue reading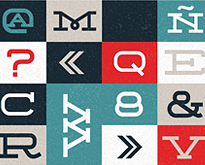 For those who love everything about text, here are five top smartphone applications sure to tickle your font fancy. TypeDrawing TypeDrawing allows iOS users to turn letters into amazing typographical works of art, just by using a finger. Simply input a sentence into the app, and then use the...
---
continue reading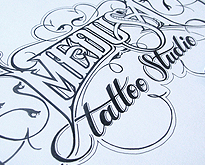 The title pretty much sums up this article. We have collected forty stunning example of hand lettered calligraphy. This collection is great for any artist/designer looking for inspiration. All of the images are linked to their source or origin. Enjoy!
---
continue reading
Pablo Alfieri is an Art Director and Graphic Designer from Buenos Aires Argentina. After working as an art director in local studios he decided to create his own place "Playful" where he dedicates all his passion for graphic design illustration and typography. Characterized by a constant search of simplicity in...
---
continue reading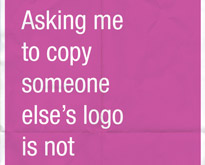 The design field holds many preconceptions. People don't understand the thought process of a designer and most likely a developer. This collection of quotes showcase some of the most common quotes that designers say. Anneke Short has crafted the following minimal posters regarding this manner. "Personally, I would say...
---
continue reading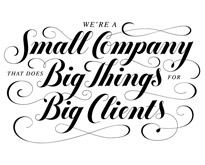 Jessica Hische is a letterer, illustrator, and crazy cat lady known for her silly side projects and occasional foul mouth. She grew up in Pennsylvania, raised by two non-creatives that decided it would be OK to let their little girl pursue a seemingly impractical career. Jessica ended up attending a wonderful art...
---
continue reading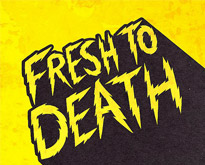 With an almost two month dry period, we thought it was time for another typography inspiration post! Today we present you the latest findings from the wonderful world of typography design. We hope this collection will serve as a great resource for your typography inspiration. All the following works were hand-picked...
---
continue reading