Video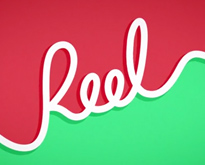 A thumping base line starts. Digital images appear showing flashes of color and action: a snake writhing in the grass, a baseball player winding up for a pitch, a fisherman reeling in a catch, eyes dancing in the darkness. It's a rhythmic display of pigment, sound, and talent. What...
---
continue reading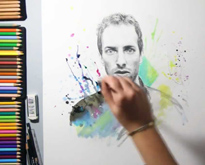 Awe inspiring talent takes the world by storm in the artistic realm of speed painting. The vision of an artist is transformed magically right before your eyes in minutes. Masterpieces that send jaws dropping and emanate sounds of surprise and delight as an artist takes to their canvas. Spectators...
---
continue reading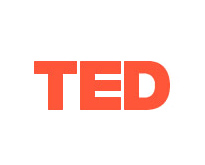 TED Talks feature a variety of people who have a unique point of view, giving them a platform to speak on the issues closest to them. They are designed to challenge our way of thinking, our preconceived notions, and the beliefs we hold. These talks take us out of...
---
continue reading
As humans, we constantly try to define our meaning and existence on planet Earth. What is this? Why are we here? What's my purpose? I don't know about you, but I constantly find myself asking these questions. The curiosity inside me to know what life is about can be overwhelming at...
---
continue reading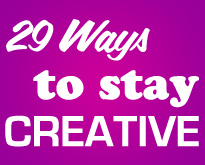 TO-FU is a design studio in Japan which specializes in making video and motion graphics. Getting inspired from this Tumblr post, they decided to create a simple and educational video that would inspire people to explore their creativity. The result is nothing short of awesome. The animated video is simple and straight...
---
continue reading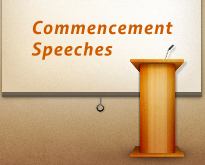 A commencement speech is an address given to graduating students. Generally at a university, a commencement speech is typically given by a notable figure in the community such as entrepreneurs, politicians, celebrities, or other notable speakers. We clearly realize that we have readers that are out of school and have been for quite some time.  However...
---
continue reading
Time-lapse photography is a technique whereby the frequency at which film frames are captured (the frame rate) is much lower than that used to view the sequence. When played at normal speed, time appears to be moving faster and thus lapsing. For example, an image of a scene may...
---
continue reading