Video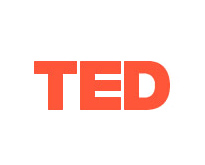 TED Talks feature a variety of people who have a unique point of view, giving them a platform to speak on the issues closest to them. They are designed to challenge our way of thinking, our preconceived notions, and the beliefs we hold. These talks take us out of...
---
continue reading
As humans, we constantly try to define our meaning and existence on planet Earth. What is this? Why are we here? What's my purpose? I don't know about you, but I constantly find myself asking these questions. The curiosity inside me to know what life is about can be overwhelming at...
---
continue reading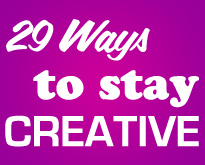 TO-FU is a design studio in Japan which specializes in making video and motion graphics. Getting inspired from this Tumblr post, they decided to create a simple and educational video that would inspire people to explore their creativity. The result is nothing short of awesome. The animated video is simple and straight...
---
continue reading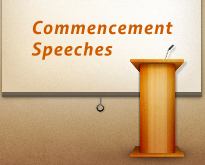 A commencement speech is an address given to graduating students. Generally at a university, a commencement speech is typically given by a notable figure in the community such as entrepreneurs, politicians, celebrities, or other notable speakers. We clearly realize that we have readers that are out of school and have been for quite some time.  However...
---
continue reading
Time-lapse photography is a technique whereby the frequency at which film frames are captured (the frame rate) is much lower than that used to view the sequence. When played at normal speed, time appears to be moving faster and thus lapsing. For example, an image of a scene may...
---
continue reading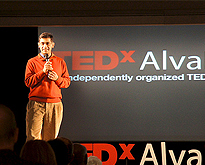 In a world of mass communication, 24-hour TV, wall-to-wall entertainment and the ever-increasing vastness of the internet, it gets harder and harder to find high-quality viewing amongst the oceans of mediocrity. Against this background, the TEDTalks website shines like a beacon of excellence. 'TED' originated in 1984, promoting 'Technology,...
---
continue reading
Motion graphics are graphics that use video footage and/or animation technology to create the illusion of motion or rotation, graphics are usually combined with audio for use in multimedia projects. Motion graphics are usually displayed via electronic media technology, but may be displayed via manual powered technology (e.g. thaumatrope,...
---
continue reading