Video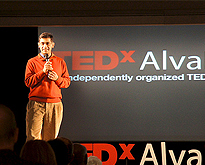 In a world of mass communication, 24-hour TV, wall-to-wall entertainment and the ever-increasing vastness of the internet, it gets harder and harder to find high-quality viewing amongst the oceans of mediocrity. Against this background, the TEDTalks website shines like a beacon of excellence. 'TED' originated in 1984, promoting 'Technology,...
---
continue reading
Motion graphics are graphics that use video footage and/or animation technology to create the illusion of motion or rotation, graphics are usually combined with audio for use in multimedia projects. Motion graphics are usually displayed via electronic media technology, but may be displayed via manual powered technology (e.g. thaumatrope,...
---
continue reading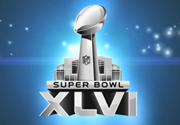 This year's Super Bowl was the most watched television show in U.S. history. Boasting 111.3 million viewers, this year's game narrowly beat last year's record of just over 111 million. This must mean that a lot of people like football, right?  Wrong.  People don't watch the Super Bowl solely...
---
continue reading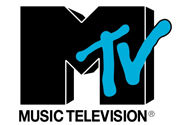 When I was in primary school, MTV was already MTV. Every time I come home from school, switching our TV on to MTV seemed automatic and I'll be glued to our couch and just watch music videos. Somehow, somewhere in between my childhood, MTV has influenced me greatly –...
---
continue reading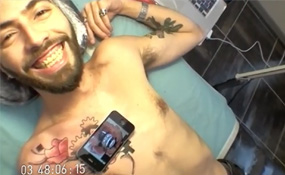 What is guerrilla marketing and why is it a big deal? Guerrilla marketing is packed with creativity and a combination of different ideas to get your message across to the consumers. The big difference between guerrilla marketing and traditional marketing is big budgets. Usually small companies cannot compete with huge...
---
continue reading

As you may know Adidas is one of the biggest competitors for Nike. Both brands provide amazing products, and are basically Coca Cola vs Pepsi for clothing products. Adidas has become a major leader, by using the celebrity approach for advertising their awesome products. They have many people on the...
---
continue reading

TED is a nonprofit organization that transmits "Ideas Worth Spreading." It all started  in 1984 as a talk conference that brought people from three industries: Technology, Entertainment, Design. TED has some of the most inspiring, innovative, and creative people speak about various subjects. Their goal is to keep moving forward...
---
continue reading