Websites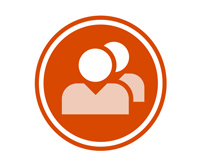 BuddyPress is an open source social networking software used for developing professional social networks.  For the uninitiated, BuddyPress enables you to create fully featured niche social networks within a few minutes. It allows your users to sign-up and create their personal profiles, build connections, interact with other users in...
---
continue reading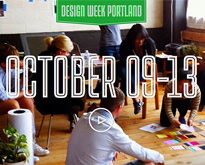 Creating a website for an event is the smart thing to do. Why? Because people will constantly ask you about the speakers, dates, times, price, programs, attendees, venue, partners, etc. Answering a few small questions here and there isn't too difficult, however if every single person drowns you in...
---
continue reading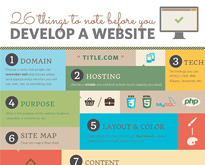 The following infographic by Pixaal, lists 26 things you must consider before developing a website like choosing a domain name, finding a reliable host, thinking about the design, outlining what kind of content you will publish, etc. Without a doubt, this infographic is definitely targeted toward beginners. So if you're already...
---
continue reading
Nancy Young is a passionate writer and blogger. She writes tons of inspirational articles on photography, despite the fact that she is an economist by education. She is a part of PhotoDoto Team. Get a new eBook about landscape photography for free – one useful gift just for visiting!...
---
continue reading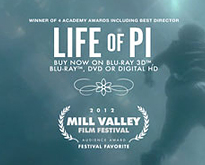 Thinking out-of-the-box can help you to pull-off in the competitive design realm. The latest web trends influence us to incorporate beautiful video backgrounds in our web application in order to give jaw-dropping visual appearance. The engaging video backgrounds can surely work as the magnet to catch the attention of...
---
continue reading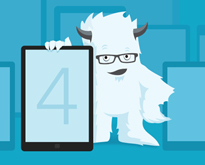 What is Flat Design? As Sabina Idler at Usabilla puts it, "flat design is a two dimensional design for a two dimensional screen." Flat Design is an ongoing trend sweeping the design community. Well-known companies like Mashable, TheNextWeb, and Microsoft are already utilizing this design aesthetic. Similar to Microsoft's Windows 8 Metro UI, flat design...
---
continue reading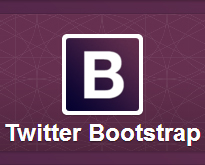 Twitter Bootstrap is a toolkit providing simple and flexible HTML, CSS, and JS for popular UI components and interactions. This powerful front-end framework was created for faster and easier web development by Mark Otto and Jacob Thornton. One of the best features provided in Bootstrap is the structure design which allows you to develop a responsive theme and grid-based layouts...
---
continue reading