Photography
Not everyone is built to enjoy the life in the city. But regardless if you're a city-dweller or a city-visitor, during sunset, position yourself at a vantage point where you are able to see the majority of the city skyline. With a digital camera or a camera phone plus...
---
continue reading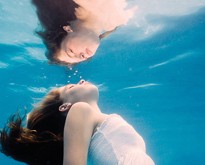 It has been said that beauty is in the eye of the beholder. Have you ever stopped to realize the beauty of things around you? Sometimes, even simple reflections from a glassy surface can be such a thing of beauty. I for one find the reflections seen on dewdrops...
---
continue reading
A picture, they say, is worth a thousand words. This description would prove to be even truer if applied to a cinemagraph. From the term itself, you may notice the evident linking of the words "cinema" and "photograph" to create something even more dramatic than each of the two...
---
continue reading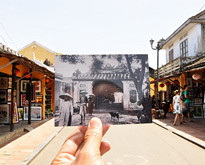 Revisiting the past takes a whole new meaning with Khánh Hmoong's photos. Hmoong, a photographer based in Vietnam, is famous for incorporating old photographs onto new ones. He takes landscape photos all over his country, holding a super-imposed old photo and cleverly overlapping the old one to the new...
---
continue reading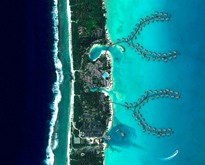 Do you have a one-dimensional view of everything around you? If that's the case, you may be missing out on so many beautiful things. Sometimes, you really need to take the time to look at the world around you in a different perspective to notice all the things you have missed.  Chances...
---
continue reading
Yugoslavia isn't just famous for its tumultuous past that is filled with wars and political mobocracy. If you're a fan of odd-looking art, you've probably heard of Yugoslavian monuments. These works of art are incredibly off-the-wall when it comes to design that a great deal of people describe them...
---
continue reading
Hong Yi, often goes by the nickname Red, is Malaysian artist-architect. Hong was born and raised in Malaysia, then studied in Australia, and studied a bit more in Holland. After graduating as a Master of Architecture, she took up an offer to work in Shanghai but secretly planned to stay for just...
---
continue reading