Photography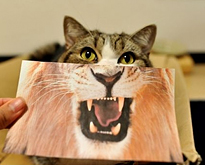 Cats basically own the internet. I'm sure you're aware of the Grumpy Cat. Did you know the grumpycats.com attracts over 1.5 million unique visitors a month? Plus their Facebook page has over 900k likes. Take a moment to soak that in. I would say the Grumpy Cat is one...
---
continue reading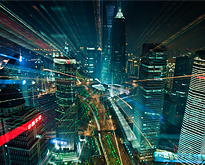 Urban Zoom is a series of abstract long-exposure photos from big cities all over the world. These beautiful images were captured by German photographer Jakob Wagner. Jakob lives in Duesseldorf, where he works as a freelance photographer, image editor, and photo assistant. He's very blessed to have a job that allows him...
---
continue reading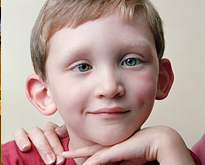 Facial paralysis occurs when a person is no longer able to move some or all of the muscles on one side of the face. Apart from a stroke, facial paralysis is almost always caused by: Damage or swelling of the facial nerve, which carries signals from the brain to the muscles...
---
continue reading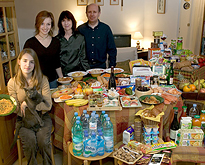 You are what you eat. This famous phrase comes to us from Anthelme Brillat-Savarin, from an essay titled Concerning Spiritualism and Materialism. Now don't take it literally, but think about it symbolically. It simply means that the food one eats has a bearing on one's state of mind and health. Our food consumption has a...
---
continue reading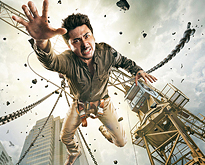 David Hill is a commercial photographer living in Los Angeles, California. He was born in 1979 and grew up in San Diego. His love for photography evolved over the years leading to a full-time obsession. Working with numerous prominent celebrities, David Hill is one of the biggest names in the photography...
---
continue reading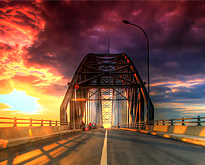 Thanks to mobile apps like Instagram, HDR photography has become extremely popular. HDR, a.k.a. High-dynamic-range, photography captures a greater dynamic range between the lightest and darkest areas of an image. This process creates an unrealistic effect that amazes you every time. The two main sources of HDR images are computer renderings and merging of multiple...
---
continue reading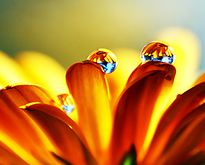 Even though the human eye has about 576 megapixels, we're still not capable of zooming in and examining tiny objects. Thanks to macro photography, a.k.a. macrography, we're able to enjoy beautiful close-up photographs of very small subjects. To technically define a photograph as macro, the size of the subject needs to be greater than life size. In...
---
continue reading