Photography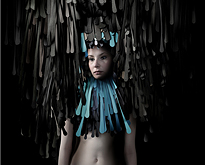 Our thought underlies almost all human actions and interactions. When you're walking down the street, you can look at somebody right in the eyes yet have no clue about their state of intellectual activity. The phenomenology movement in philosophy saw a radical change in the way in which we understand thought. I...
---
continue reading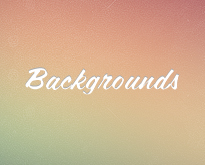 Too often we focus on the 'subjects' of our photography: whether it's a model, a landscape, or even a flower. But, what inevitably is simultaneously captured is the surrounding area, and ultimately this becomes the background for your pictures. Sometimes, a strong backdrop can detract from an otherwise fantastic...
---
continue reading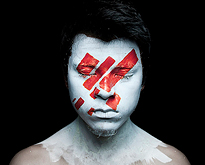 In a series called "Face Artists", Andy Alcala, takes self portraits of his own face with works of iconic artists such as Warhol, Magritte, Van Gogh, Pollock, Mondrian, and many others. "This series of images was created to show art at face value. It was also a way to put...
---
continue reading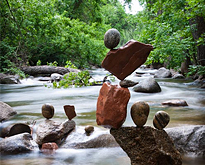 Rocks are among the oldest of primitive tools. Many cultures from across the globe have practiced the art of balancing rocks for several centuries. In balance, their purposes range from marking human presence to giving thanks to meditative nature art. Michael Grab has perfected this sort of art, and has many photographs to...
---
continue reading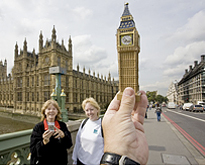 When most people go to a landmark or tourist attraction, they take home a little souvenir to remind them of their trip. Michael Hughes on the other hand, takes it to another level. As the title suggests, Michael utilizes miniature souvenirs while superimposing them into the real world with his camera....
---
continue reading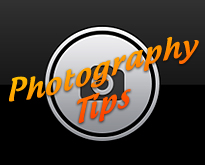 1. Gather photography information as much as you can. To begin with your career in photography at the right path, you need to gather more information about it first. Gathering information would provide you guidance on the right steps that you need to take. Researching can be done through the internet,...
---
continue reading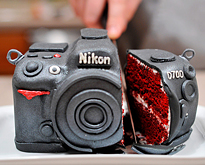 Cakes are soft, sweet, and full of yummy ingredients like; flour, shortening, eggs, sugar, etc. Unlike the regular round/square shaped cakes that have been around for centuries, we decided to focus on cakes that went above and beyond of what's expected. Today for your inspiration we managed to locate clever, cool, and...
---
continue reading