Photography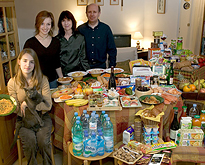 You are what you eat. This famous phrase comes to us from Anthelme Brillat-Savarin, from an essay titled Concerning Spiritualism and Materialism. Now don't take it literally, but think about it symbolically. It simply means that the food one eats has a bearing on one's state of mind and health. Our food consumption has a...
---
continue reading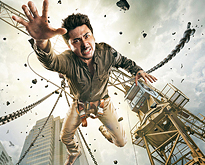 David Hill is a commercial photographer living in Los Angeles, California. He was born in 1979 and grew up in San Diego. His love for photography evolved over the years leading to a full-time obsession. Working with numerous prominent celebrities, David Hill is one of the biggest names in the photography...
---
continue reading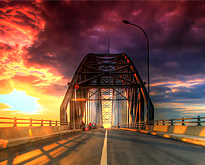 Thanks to mobile apps like Instagram, HDR photography has become extremely popular. HDR, a.k.a. High-dynamic-range, photography captures a greater dynamic range between the lightest and darkest areas of an image. This process creates an unrealistic effect that amazes you every time. The two main sources of HDR images are computer renderings and merging of multiple...
---
continue reading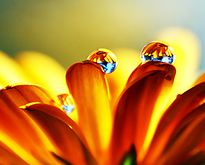 Even though the human eye has about 576 megapixels, we're still not capable of zooming in and examining tiny objects. Thanks to macro photography, a.k.a. macrography, we're able to enjoy beautiful close-up photographs of very small subjects. To technically define a photograph as macro, the size of the subject needs to be greater than life size. In...
---
continue reading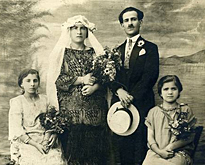 Improper care, catastrophes, and damages from the environment can cause fading, tears, and scratches to your precious photographs. Even photographs that are stored may lose their quality over time. Thanks to modern day technology, damaged antique photographs can be easily restored. Here are some tips on how you can...
---
continue reading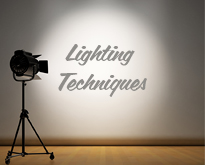 With any type of photography, the lighting techniques you use will greatly affect the way your work looks, as will the choice of props you decide to use. Below are some lighting principles I abide by when carrying out photography in my studio and will also refer to a...
---
continue reading
This Earth is filled with stunning landscapes. There's nothing as breathtaking as gazing your eyes upon a beautiful mountain. Mother Nature's tectonic forces create these stunning land-forms and you have the privilege to enjoy them. I'm very grateful for talented photographers who provide you with an emotional experience. While looking through these images I...
---
continue reading