Photography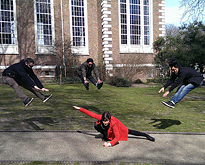 Remember how planking became hip for a few months or so? Everybody on the internet would upload the most ridiculous and completely unnecessary planking pictures just to get laugh. Well, trends come and go. And it's time for something new. Dragon Ball is a long-running anime program with a...
---
continue reading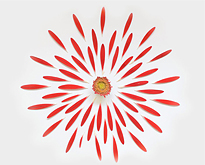 Fong Qi Wei is a thoughtful photographer from Singapore. Using photography as his medium, Fong strives to make images that will touch your feelings. His art seeks to get your attention and make you think about the message presented on a deeper level. His latest series called 'Exploded Flowers' captures the...
---
continue reading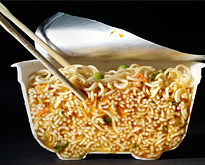 Food Photographer Beth Galton and food stylist Charlotte Omnes created a wonderful series entitled 'Cut Food.' The project was inspired by an assignment from their client. They had to cut a burrito in half to show all of its contents. After completing the task, they decided to use the same method for...
---
continue reading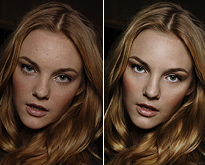 Before computers, photo manipulation was achieved by retouching with ink, paint, double-exposure, piecing photos or negatives together in the darkroom. We've come along way in a short amount of time and things are only going to get better. Thanks to image editing software, photographers are able to adjust colors,...
---
continue reading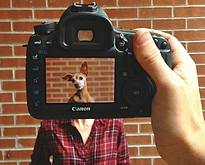 Zach Rose is a 23 year old photographer/filmmaker from Toronto, Canada. He has taken the concept of pets looking like their owners and put a creative spin on it. In his series titled 'Petheadz,' Zack takes DSLR portraits of people's pets and merges them with portraits of their owners. This idea...
---
continue reading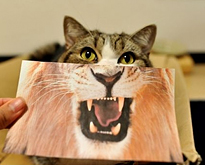 Cats basically own the internet. I'm sure you're aware of the Grumpy Cat. Did you know the grumpycats.com attracts over 1.5 million unique visitors a month? Plus their Facebook page has over 900k likes. Take a moment to soak that in. I would say the Grumpy Cat is one...
---
continue reading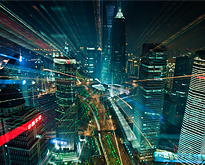 Urban Zoom is a series of abstract long-exposure photos from big cities all over the world. These beautiful images were captured by German photographer Jakob Wagner. Jakob lives in Duesseldorf, where he works as a freelance photographer, image editor, and photo assistant. He's very blessed to have a job that allows him...
---
continue reading