Photography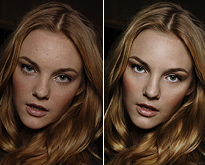 Before computers, photo manipulation was achieved by retouching with ink, paint, double-exposure, piecing photos or negatives together in the darkroom. We've come along way in a short amount of time and things are only going to get better. Thanks to image editing software, photographers are able to adjust colors,...
---
continue reading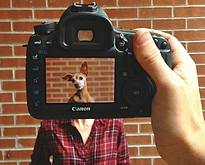 Zach Rose is a 23 year old photographer/filmmaker from Toronto, Canada. He has taken the concept of pets looking like their owners and put a creative spin on it. In his series titled 'Petheadz,' Zack takes DSLR portraits of people's pets and merges them with portraits of their owners. This idea...
---
continue reading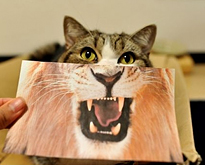 Cats basically own the internet. I'm sure you're aware of the Grumpy Cat. Did you know the grumpycats.com attracts over 1.5 million unique visitors a month? Plus their Facebook page has over 900k likes. Take a moment to soak that in. I would say the Grumpy Cat is one...
---
continue reading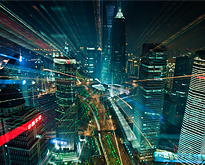 Urban Zoom is a series of abstract long-exposure photos from big cities all over the world. These beautiful images were captured by German photographer Jakob Wagner. Jakob lives in Duesseldorf, where he works as a freelance photographer, image editor, and photo assistant. He's very blessed to have a job that allows him...
---
continue reading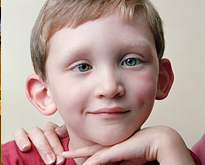 Facial paralysis occurs when a person is no longer able to move some or all of the muscles on one side of the face. Apart from a stroke, facial paralysis is almost always caused by: Damage or swelling of the facial nerve, which carries signals from the brain to the muscles...
---
continue reading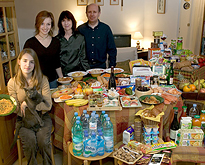 You are what you eat. This famous phrase comes to us from Anthelme Brillat-Savarin, from an essay titled Concerning Spiritualism and Materialism. Now don't take it literally, but think about it symbolically. It simply means that the food one eats has a bearing on one's state of mind and health. Our food consumption has a...
---
continue reading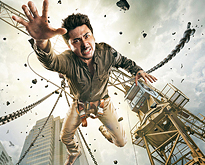 David Hill is a commercial photographer living in Los Angeles, California. He was born in 1979 and grew up in San Diego. His love for photography evolved over the years leading to a full-time obsession. Working with numerous prominent celebrities, David Hill is one of the biggest names in the photography...
---
continue reading