Themes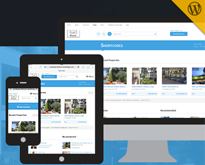 Real estate is a wealthy industry with some heavy competition. Recently with the downturn of the economy not many people are buying new homes. Current homes on the market are collecting dust, while the renting market is booming. People think that renting is cheaper than buying, and I can...
---
continue reading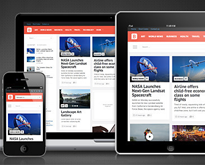 If you're planning on starting a news or editorial website, you should strongly consider WordPress. WordPress is the world's most popular CMS. I still have to pinch myself sometimes, to make sure I'm not dreaming. Why? Because WordPress is a completely free open source CMS. You can literally create a website...
---
continue reading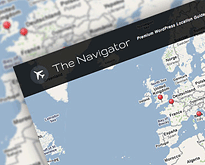 A web directory usually lists websites, businesses, products, and other forms of information by categories and subcategories. Most web directories are meant to be searched by humans, not web crawlers. A good example of a useful directory is Cars.com. The site is extremely useful for finding used and new cars. It's...
---
continue reading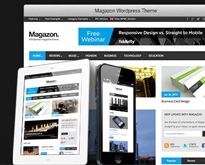 If you want to start a blog or digital magazine to review things like movies, games, albums, or products, WordPress is an excellent tool for you. There are many responsive & professional WordPress themes that would be a great choice for a review magazine. Many of these themes can...
---
continue reading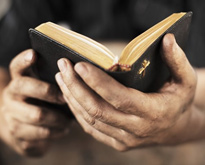 Church websites no longer have to be ugly. Thank to the WordPress community, we're blessed to have high quality themes for less than $50. WordPress is one of the most flexible and valuable content management system on the Internet. Creating a website for your church is easier than ever. Most hosting...
---
continue reading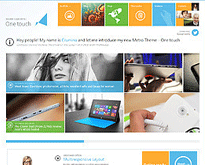 Did you know that Microsoft spent over $1 Billion on Windows 8 ads? Ever since they released Windows 8, inspired WordPress developers and designers began building beautiful metro style themes. This sort of, I guess you can call it 'trend,' is totally reasonable and actually quite sneaky if you think about...
---
continue reading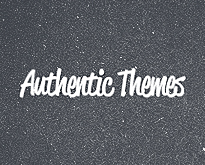 Wordpress powers one of every 6 websites on the Internet, pretty mind blowing huh? With over 100,000 Wordress based websites popping up each day, the demand for quality WordPress themes is higher than ever. Such staggering stats don't go unnoticed. Current WordPress theme providers are witnessing solid competition from hungry newcomers...
---
continue reading