Themes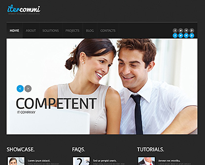 Your corporate website is the main online representation of your business. It's the image of your company in the eyes of new visitors, who have never done business with you before. So what do you want your company to look like? The days when all business websites looked similar...
---
continue reading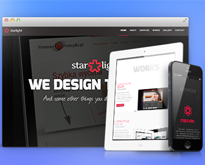 As we mentioned in our previous article, single page websites have become very popular in the last few years. Since most of your competitors have websites with multiple pages, you should consider differentiating your website to stand out. You can make things even easier for your customer or visitor, by having...
---
continue reading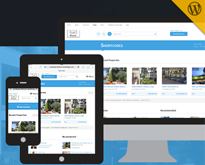 Real estate is a wealthy industry with some heavy competition. Recently with the downturn of the economy not many people are buying new homes. Current homes on the market are collecting dust, while the renting market is booming. People think that renting is cheaper than buying, and I can...
---
continue reading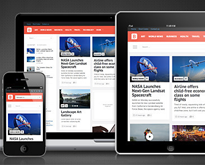 If you're planning on starting a news or editorial website, you should strongly consider WordPress. WordPress is the world's most popular CMS. I still have to pinch myself sometimes, to make sure I'm not dreaming. Why? Because WordPress is a completely free open source CMS. You can literally create a website...
---
continue reading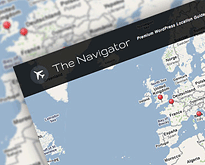 A web directory usually lists websites, businesses, products, and other forms of information by categories and subcategories. Most web directories are meant to be searched by humans, not web crawlers. A good example of a useful directory is Cars.com. The site is extremely useful for finding used and new cars. It's...
---
continue reading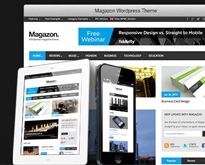 If you want to start a blog or digital magazine to review things like movies, games, albums, or products, WordPress is an excellent tool for you. There are many responsive & professional WordPress themes that would be a great choice for a review magazine. Many of these themes can...
---
continue reading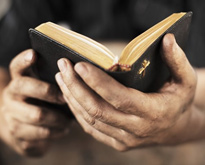 Church websites no longer have to be ugly. Thank to the WordPress community, we're blessed to have high quality themes for less than $50. WordPress is one of the most flexible and valuable content management system on the Internet. Creating a website for your church is easier than ever. Most hosting...
---
continue reading