Posts Tagged "art"
8-bit and pixel art are very reminiscent of the old school computer times. In fact, I'm sure that when I started mentioning the terms 8-bit and pixel art, gaming consoles in the early '80s are what first came to mind. Don't you just miss playing old school Mario Kart...
---
continue reading
At some point or another, even if you swear you have no artistic bone in your body, you have doodled. This form of drawing is almost a rite of passage. You've squiggled shapes, patterns, and textures in school. You've scribbled famous characters, letterings, and caricatures at work. Sometimes, it's...
---
continue reading
Art truly comes in various shapes, sizes, and forms. Take Max Zorn's masterpieces for instance. The Amsterdam-based artist uses a different kind of tool when creating his works of art. Not the typical paintbrush and easel. Not the conventional pencil and sketch pad, either. Torn uses duct tape for...
---
continue reading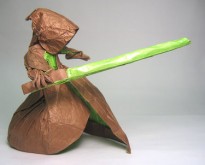 If you're enthusiastic about paper folding as a craft, it's good to know a bit more about the history of origami. While no one person can take credit for inventing the craft, the art of paper folding is nearly as ancient as paper itself. In fact, there are records...
---
continue reading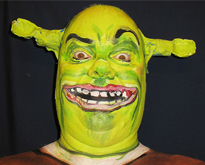 James Kuhn is an artist from Michigan that self-described himself as a retired drag queen, white face clown, former nudist, born again Christian, and your average 46 year old guy. James creates some of the most incredible face paintings you'll ever see. After attending Burning Man in Nevada, James completely changed the way he...
---
continue reading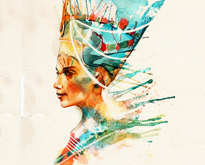 Alice X. Zhang, also known as by her username Alicexz or Silverqe, is a full-time freelance illustrator, an immense pop culture enthusiast, and a part-time t-shirt designer. She graduated from Rhode Island School of Design with a major in Graphic Design, but heartily wishes she'd have chosen Illustration instead. Alice's work is truly...
---
continue reading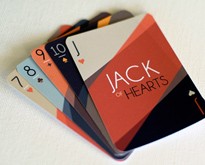 Art Deco is characterized by strong lines and patterns, highly-defined shapes, and blocks of solid colors. This visual arts design first appeared in France after the First World War. In the 1920s, Art Deco flourished internationally and the world grew aware of its characteristics. It's a kind of eclectic...
---
continue reading