Posts Tagged "art"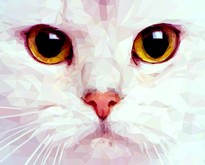 Every so often, an art trend pops out and takes the world by storm. There is just something about the use of light, color, and shapes that really evoke feelings in people. Now, what these feeling are really depend on the person. However, one thing is for sure: oftentimes,...
---
continue reading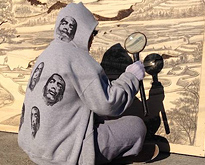 Visual arts, in all their different forms, have always captivated the hearts and minds of people. Frescoes on walls, oil and acrylic masterpieces on canvas, and sculptures made from the most unlikely materials all help fill in an internal craving for something aesthetic and beautiful. The search for new...
---
continue reading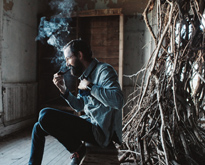 Lettering can easily be described as the art of drawing letters. A great deal is put into hand lettering to make a design look flawless. However, the principle is simple: it's a specialized blend of letter forms designed for a single use and intent rather than making use of...
---
continue reading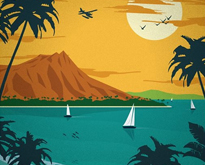 The words "retro" and "vintage" are making another timely appearance in the art world. To be retro means to be derivative of past influences. Retro art and design are typically inspired by nostalgia for trends, fashions or styles of the recent past. Vintage generally refers to developments within the...
---
continue reading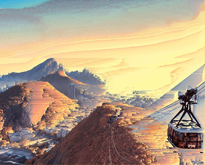 Glitch art is the aestheticization of digital or analog errors usually occurring in software, video games, images, videos, audio, and other forms of data. It's usually created by either corrupting the digital code or physically manipulating electronic devices. Technically speaking, a glitch is unexpected and usually results from a malfunction. But I, and many other...
---
continue reading
Most people assosiate street art with graffiti and vandalism. But in reality, it can be a lot of things. Technically speaking, street art is visual art created in public locations. It can be a stencil, chalk art, mural, graffiti, wheatpaste poster, street installation, or sculpture. The artists behind these pieces choose the streets to serve...
---
continue reading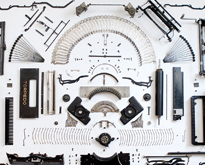 In 1987, a janitor named Andrew Kromelow was working in a fabrication shop that produced furniture for Knoll. Inspired by the angular design of the furniture, Andrew started arranging displaced shop tools at right angles. Eventually, he began to describe this routine as "knolling". What Andrew was unaware of...
---
continue reading