Posts Tagged "art"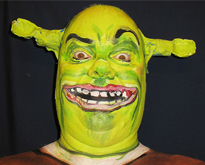 James Kuhn is an artist from Michigan that self-described himself as a retired drag queen, white face clown, former nudist, born again Christian, and your average 46 year old guy. James creates some of the most incredible face paintings you'll ever see. After attending Burning Man in Nevada, James completely changed the way he...
---
continue reading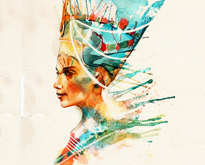 Alice X. Zhang, also known as by her username Alicexz or Silverqe, is a full-time freelance illustrator, an immense pop culture enthusiast, and a part-time t-shirt designer. She graduated from Rhode Island School of Design with a major in Graphic Design, but heartily wishes she'd have chosen Illustration instead. Alice's work is truly...
---
continue reading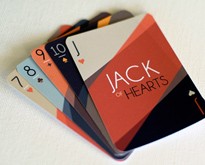 Art Deco is characterized by strong lines and patterns, highly-defined shapes, and blocks of solid colors. This visual arts design first appeared in France after the First World War. In the 1920s, Art Deco flourished internationally and the world grew aware of its characteristics. It's a kind of eclectic...
---
continue reading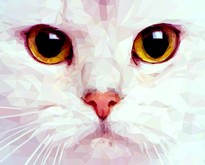 Every so often, an art trend pops out and takes the world by storm. There is just something about the use of light, color, and shapes that really evoke feelings in people. Now, what these feeling are really depend on the person. However, one thing is for sure: oftentimes,...
---
continue reading
Hong Yi, often goes by the nickname Red, is Malaysian artist-architect. Hong was born and raised in Malaysia, then studied in Australia, and studied a bit more in Holland. After graduating as a Master of Architecture, she took up an offer to work in Shanghai but secretly planned to stay for just...
---
continue reading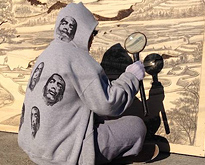 Visual arts, in all their different forms, have always captivated the hearts and minds of people. Frescoes on walls, oil and acrylic masterpieces on canvas, and sculptures made from the most unlikely materials all help fill in an internal craving for something aesthetic and beautiful. The search for new...
---
continue reading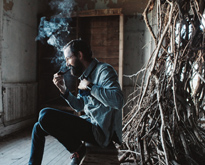 Lettering can easily be described as the art of drawing letters. A great deal is put into hand lettering to make a design look flawless. However, the principle is simple: it's a specialized blend of letter forms designed for a single use and intent rather than making use of...
---
continue reading