Posts Tagged "beautiful"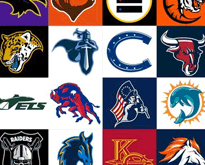 While I was on Reddit the other day, I ran into something pretty incredible. I found a very talented designer named Max O'Brien. Over the off-season he decided to take on a personal project of redesigning all 32 NFL team logos. His passion for football clearly shows, because you must have...
---
continue reading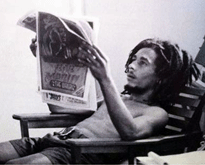 Quotes illuminate the world. They infuse our hearts with powerful feeling and ideas. They have the ability to resonate with ignorant and intelligent people. When great thinkers pass away, their words of wisdom continue to live. Their ideas punch us in the mouth and make us snap out of the day-to-day bullshit...
---
continue reading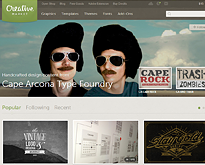 Having a killer landing page with large and prominent CTAs is the key to increasing your conversion rate, gaining more customers, and increasing sign-ups. You want your landing page to incorporate enough information that you potential customers know who you are and what you do, without overwhelming them with...
---
continue reading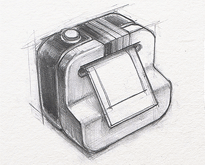 It's essential that your app has a nice-looking icon. If your icon doesn't stick out, users are less likely to use your app. Yet, having a vibrant app icon often isn't enough. If your icon doesn't look professional, you may lose some credibility. Furthermore, poor app icon design is...
---
continue reading
Nigel Harniman is a professional photographer who's very passionate about anything car/motor sport related. He has a long established career as an automotive advertising photographer shooting globally for major brands and advertising agencies for the last 20 years. International manufacturers have called on Harniman for acclaimed new worldwide model launch images ...
---
continue reading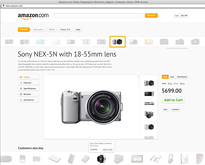 Nothing or nobody is perfect. The same goes for websites. Every single website on the web could always use some sort of improvements. Today we will showcase great redesigns of popular websites and apps by great designers from Dribbble, Forrst, deviantArt, and Behance. The designers behind these redesigns took this massive...
---
continue reading
If you're a designer looking for some high quality inspiration, you're in luck! Today we collected 45 beautiful examples of typography design. The following works were crafted by talented designers among our community. Alright enough of me blabbing. Let the designs speak for themselves! Little boy by Heitor Seio Kimura...
---
continue reading