Posts Tagged "design"
Instead of purchasing the mundane, why not acquire a work of art, a focal point that has your guests talking? A sofa can be an object to inspire, enjoy and impress. Browse the following list and find one that inspires you or grabs your attention. Canape by Lila Lang...
---
continue reading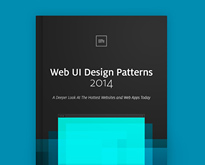 What is the secret to beautiful yet intuitive web user interfaces?  The answer might be found in elegant UI design patterns. This eBook from UXPin uses a problem/solution approach to discuss today's most useful web UI design patterns from top companies including Pinterest, LinkedIn, OKCupid, Spotify, Amazon, Kickstarter, and...
---
continue reading
If you're in need of some beautiful icons, you're in luck. Below you will find 20 beautiful icon sets that are worthy to be in your arsenal of design resources. Most of the icons are vectors, meaning you can easily scale each icon to fit your needs. With high attention to detail, these icons...
---
continue reading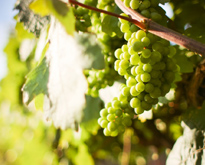 I've been a designer for almost my entire life, dating back to 28 years ago this coming weekend, when I made my first logo in a kitchen in eastern Ohio. For the better part of my career, I wrestled with one crippling fear – that one day, I would...
---
continue reading
When it comes to designing your bathroom or kitchen, whether you're planning a few changes or a complete overhaul; if you're aiming for a sleek, modern look or something fun and artistic; or if your goal is to incorporate ecologically-friendly fixtures, the numerous sink choices available to consumers these...
---
continue reading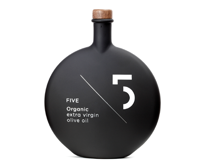 The saying 'less is more', is something of a rule to live by in today's society. Designers take note – a minimalistic approach now overrules the flashy gaudiness of yesteryear. Today we find even the most simple of ideas the most endearing, and it's becoming a noticeable trend among...
---
continue reading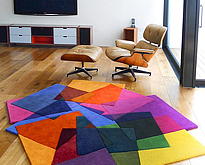 Are you tired of that old worn out rug on your beautiful hardwood floor? Did you keep it for so long because it was a family heirloom? Well, if you have not shopped for a new rug in a while, you will be amazed at the beautiful new designs...
---
continue reading