Posts Tagged "design"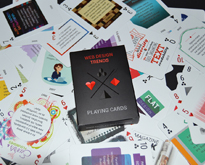 Do you like playing cards? Playing cards, being one of the mankind's oldest forms of amusement, originated in China in the 9th century. After a long journey through India, Persia and Egypt the concept arrived in Europe by the end of 14th century, and, a couple of centuries later...
---
continue reading
It seems that every New Year brings with it new trends in almost every aspect of one's life, and this 2015 is no different. Recently, there has been a sudden interest in images made from double exposure photos to gorgeous low poly portraits that you could spend hours looking...
---
continue reading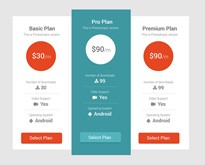 If it has anything to do with money, you just have to get it right. This is an important thought to remember when you're designing that pricing table on any website. Remember, everybody wants value for their money. They want to know that they're spending it in the right...
---
continue reading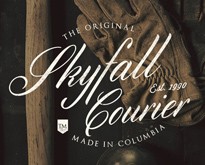 Logo creation can sometimes be a long and difficult process. Sometimes, finding all the right elements which blend perfectly well with each other can be extra challenging particularly when you don't have a theme to go on with. In recent years, a cool and trendy way to come up...
---
continue reading
No matter what kind of business you have, your logo will always be one of the things that will matter the most when it comes to brand marketing. Your logo is the one thing that will stick to the minds of your target market, even if they cannot remember...
---
continue reading
If you're a frequent vacationer or a first-time traveler, it's likely possible that you may have heard about Airbnb. This revolutionary and social-loving website connects people who have a property to rent with travelers looking for a place to stay. The options Airbnb provide range from a spare room...
---
continue reading
A landing page is viewed literally and figuratively as a key visual introduction to any company with an online presence. Its aim is to bolster the outstanding features of the brand and express its message to the market more effectively. For all intents and purposes, it's one of the...
---
continue reading