Posts Tagged "download"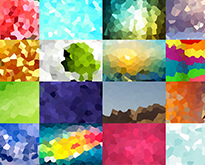 I recently created some custom backgrounds and decided to share them with you. This free download contains 55 high quality crystalized backgrounds. Each file is 2880 × 1800 pixels and is 300 DPI. You can use these JPEG backgrounds for almost anything you can think of. You can use them...
---
continue reading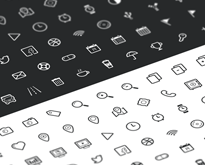 Everybody loves freebies right? Especially if the freebies are actually well designed. Today we have ten limited time freebies for you to check out. These files won't stay free for long, so be sure to act now. Before you can download them, you'll need to need to sing-up for...
---
continue reading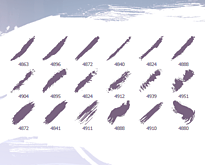 If you're a designer, artist, or an illustrator looking for diversive resources, we've got you covered. This collection contains something for everybody. The brushes you're about to see are great for websites, print materials, compositions, and basically anything else you might want to use them for. Every single set was made...
---
continue reading
A Photoshop action is a series of commands that you can record and later play back. For example, you can create an action which automatically sharpens your image. Each time you need to sharpen your image, you can simply press one button and somebody at Adobe will do the work...
---
continue reading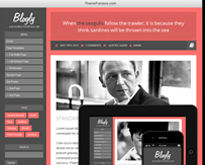 Flat design is a staunch, no nonsense design philosophy which requires more in the way of performance, while omitting all the bells and whistles of its busier, gaudier, and aesthetic heavy counterparts. An appreciation of simplicity drives a flat design. Usability and functionality should be obvious, open, and immediate....
---
continue reading
Sometimes when you're working on a project, time can be your number one enemy. To combat time, it's always nice to have some weapons of choice in your arsenal. Having unique fonts, graphics, icons, backgrounds, brushes, stock photos, and themes is always a plus. Whenever you need them they're always ready....
---
continue reading
Valentine's Day is right around the corner and what better way to celebrate than to buy something that you'll actually use for the rest of the year. This enormous bundle contains over $3,000 worth of vector illustrations, Photoshop brushes, t-shirt designs, text styles, and much much more. These resources will help...
---
continue reading