Posts Tagged "free"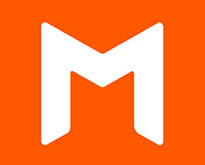 Today we are pleased to announce another great giveaway courtesy of Elegant Themes. Two people will have a chance to win a developer subscription to their brand new social sharing plugin called Monarch. What is Monarch you ask? Monarch will give your readers the ability to share and follow anywhere on...
---
continue reading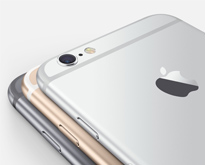 The iPhone 6 and 6 Plus are here, breaking sales records and quickly becoming one of the most sought-after devices on the market. Wouldn't it be awesome to win one for free? Now you can, with the Epic iPhone 6 Giveaway in the Inspirationfeed Deals store! They are the...
---
continue reading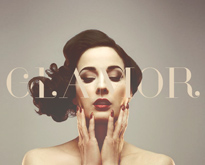 Who doesn't like free stuff? If you're a graphic designer, you know how important it is to have a playbook of typefaces ready to go at a moment's notice. In order to help you speed up your workflow, we've collected fresh fonts for you to take advantage of. Every...
---
continue reading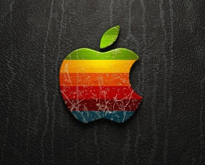 Did you recently get a shiny iPhone 6? Well, you're not alone. Millions of people are jumping on the bandwagon and it's not hard to see why. Now that you got a new phone, there is no doubt that you will spend a tremendous amount of time staring at it. So why...
---
continue reading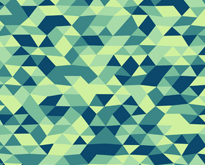 Today we have a special treat for our readers. Below you will find sixty sexy geometric backgrounds. These backgrounds are perfect for headers, web sites, apps, articles, blogs or presentations. What you use them for is completely up to you. Each background has its own color theme, catering to...
---
continue reading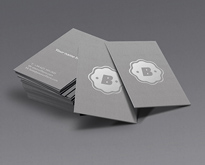 Presentation is everything. Especially when it comes to business cards. Here is the scenario. Let's say you've spent the past few hours creating a business card for your client. Now you need to present your design in a professional manner. Are you honestly going to send them a 2D image...
---
continue reading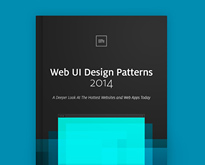 What is the secret to beautiful yet intuitive web user interfaces?  The answer might be found in elegant UI design patterns. This eBook from UXPin uses a problem/solution approach to discuss today's most useful web UI design patterns from top companies including Pinterest, LinkedIn, OKCupid, Spotify, Amazon, Kickstarter, and...
---
continue reading