As all creative people will know, there are times when you just can't seem to focus on what you want to do; when all your creative juices have dried up and you're left wondering what exactly is happening and how...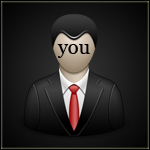 Starting a new blog without hype, is pointless. So what if you just made a new blog, why should anybody care. There are thousands of blogs started daily, what makes you think you're more special than all the others? If...
The mobile industry is heavily growing. Many people don't have a computer while commuting, but what they do have is their smartphone. Now a days you probably heard of the iPhone, Palm Pre, or Android phones. These are all smart...