Posts Tagged "Inspiration"
Let's get one thing straight. Packaging design is very important, whether you like to admit it or not. With tons of different products available to the average consumer, companies are constantly fighting each other to get your dollar. From pricing gimmicks to product placement, food companies are trying to get a...
---
continue reading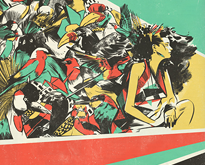 If you didn't know by now, gig poster collecting started out in the 60′s and the tradition is still going strong today. In fact, the community is bigger that ever. Indie music fanatics around the world have turned into collectors. This isn't some small fad or trend, there are entire...
---
continue reading
Cities are incredible. If you take a moment and think about how fast our technology evolved in the last 200 years, you'll be amazed. The evolution of mankind has skyrocketed as well as the need for Earth's resources. Essentially we're a bunch of ants on a rock that's floating in...
---
continue reading
The moment you become aware of your existence, you start learning. In school, you are confined into a system that you trust will teach everything you should know. But, do you really know what education is or its role in your life? Find out what educators, writers, and philosophers...
---
continue reading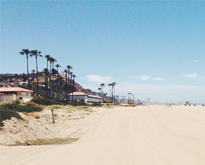 Twenty-nine years ago, I was born with a conditional known as Muscular Dystrophy. A condition that confines me to a wheelchair from where I carry out most of my daily activities. When I was 8 months old, my family found out that I would never be able to walk. It...
---
continue reading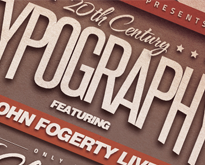 Most marketers know by now that increasing conversion rates is an entire branch of science itself. Getting to the bottom of which presentation techniques and graphic design elements actually have a measurable influence on customer behavior has become something of a Holy Grail-type quest. Thankfully, there are only so...
---
continue reading
The photography term 'depth of field' might appear to indicate a photographic effect of depth. This isn't what the term means, though. Depth of field, in photography, is an effect where images appear sharply in focus only in a very narrow area. It's the kind of effect you would...
---
continue reading