Posts Tagged "Photography"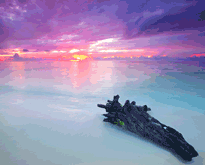 Long exposure photography involves a long-duration shutter speed. Shutter speed is the length of time your camera's shutter is open while taking a photo. While you have the shutter open, light hits the film or image sensor. Depending on how long you have your shutter open, the difference can have a dramatic...
---
continue reading
It might be a dream of yours to tour Europe or sing the national anthem at the Superbowl. But whether or not you have an actual bucket list written down, you should have a separate "bucket list" of photographs you want to take before you leave. Everyone has their...
---
continue reading
Cities are incredible. If you take a moment and think about how fast our technology evolved in the last 200 years, you'll be amazed. The evolution of mankind has skyrocketed as well as the need for Earth's resources. Essentially we're a bunch of ants on a rock that's floating in...
---
continue reading
A Photoshop action is a series of commands that you can record and later play back. For example, you can create an action which automatically sharpens your image. Each time you need to sharpen your image, you can simply press one button and somebody at Adobe will do the work...
---
continue reading
It's not easy to master the art of night photography and that's why we're excited to bring you a course that will open up your photography skill set to a whole new world. This Adobe approved video course will teach you how to take great photos at night. Neil Creek is...
---
continue reading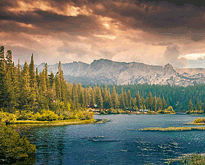 If you are looking for a way to do good with your camera but you are not sure how, this post will help you with a few ideas to get started. Where to Start A good place to begin your journey of paying it forward with your camera is...
---
continue reading
The photography term 'depth of field' might appear to indicate a photographic effect of depth. This isn't what the term means, though. Depth of field, in photography, is an effect where images appear sharply in focus only in a very narrow area. It's the kind of effect you would...
---
continue reading