Last Updated on March 3, 2023
Work efficiency is comprised of more than just actionable lists and process engagements. The environment surrounding you affects your frame of mind and your productivity. Things like sound and temperature have been proven to influence your typing accuracy and speed. Managing your workspace is an efficient way to exhibit competence to yourself and others.
For an organization to develop extraordinary work, members of the team need to feel good and protected in their respective working space. Attaining that is only a matter of opening up to what's achievable by means of ingenious – and not essentially costly – design alternatives.
Designing the environment where individuals work and devote the bigger part of their day is vital for how they will feel in that space. That is the sentimental and practical part of workplace design.
You can use your workplace as a strategic resource for advancement. Appearances conveniently translate into performance regarding office design. This inevitably creates several wonderful rewards for your team, which includes increased work flow and polished creativity.
Here are ten helpful tips about improving your workspace design so that you can make the best of your work environment without overdoing it.
Office Space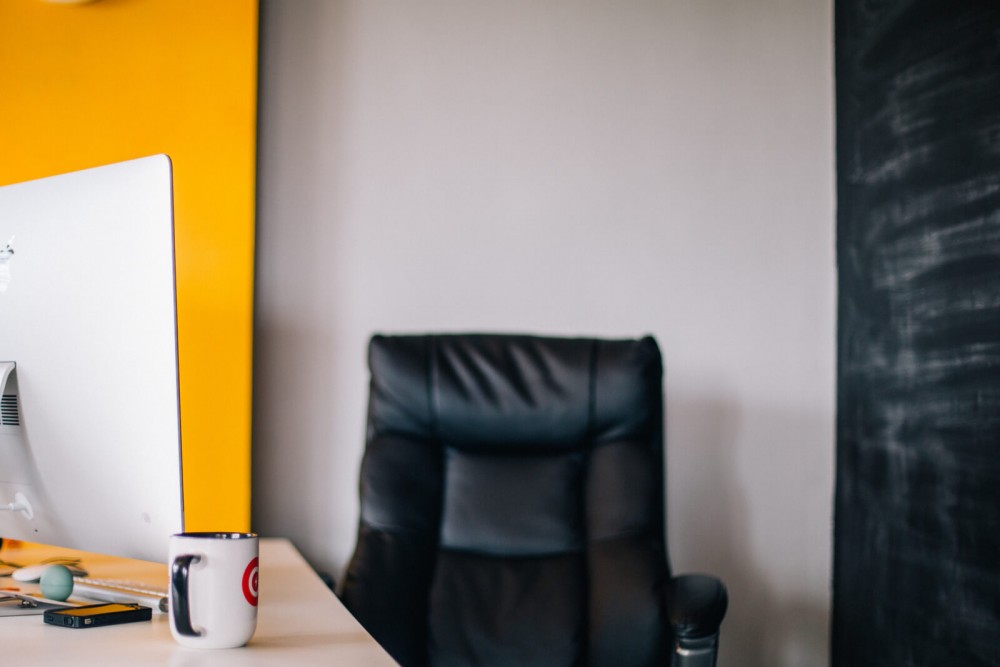 Your office space should be an extension of your life, so you must grab every chance to make it yours.
1. Tailor the office space according to the culture of the company.
There is a beautiful trend today, mainly in IT firms and especially in online companies: a culture of visibility and openness continuously being built and valued. It is not so much about the industry, but about the principles of the team. And this should be reflected in the style of the office spaces within these businesses.
Before designing your personal workspace, it's important that the general office space is up for the challenges the business brings. After all, your office environment is more than just your cubicle.
A team is often made up of different talents who may be working closely together on various projects, so everyone pretty much has the same needs. It's critical for the team to have a space where members are at ease, a space where all of you can jump in for quick meetings to go over tasks and present feedback on the work being done.
So the best way to design the main office space is to draw out the key values of the company culture. Envision them and make them materialize through a suitable selection of space, light, furniture, and artwork. The spot where your team devotes its time will completely embed the vision of where you and your team decide to take the company.
2. Opt for gorgeous, functional and affordable pieces of furniture.
These days, it's not that hard anymore to pick out pieces of furniture that fit perfectly together without breaking the bank. It's important to choose materials that match and create a positive, comfortable environment where people feel at ease. Even if the furnishings you choose are basic, make sure the materials and the color scheme are meticulously chosen.
Look for pieces of furniture that are very flexible as a system, pieces that can be conveniently reassembled if needed. Sometimes, the team's focus is on the product. Sometimes it's about marketing. It's nice to have the people working on these projects closer to each other by doing an easy rearrangement.
It's also a great idea to acquire nice artwork as it brings in a nicer ambiance at work. The artwork doesn't have to be expensive. DIY pieces or framed photos are forms of art you can display at the office.
3. Let there be light.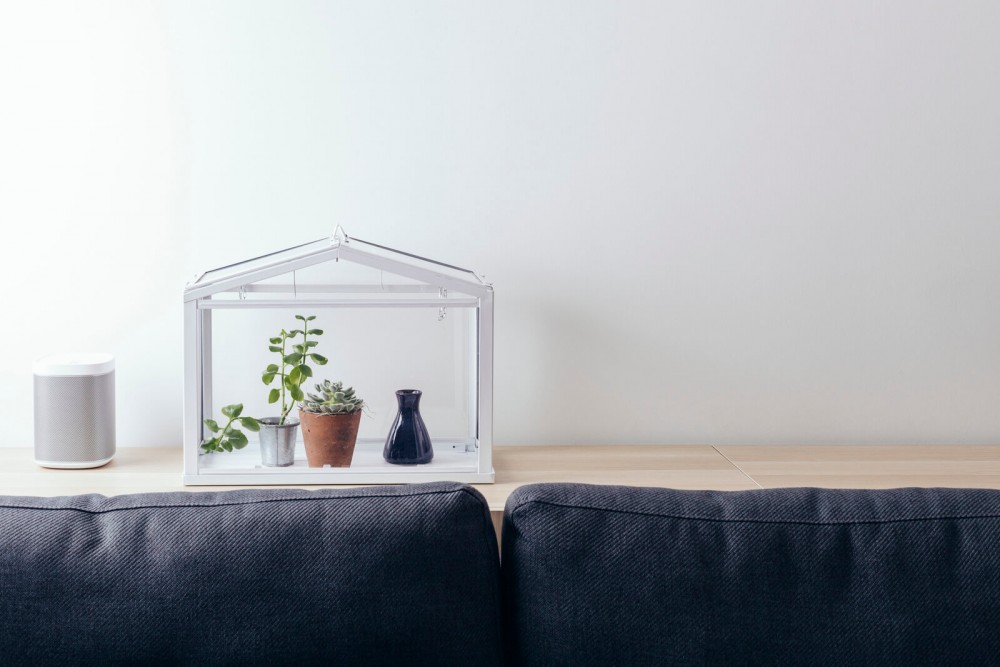 A key element for any space is lighting. A good principle is to ensure there is as much natural light as possible. If that's hard to pull, you need to recreate that cozy and warm sensation by using the right lighting fixtures. Steer clear from fluorescent 'hospital' lights that make you feel like you're about to be interrogated. Go for fixtures with warmer lights.
Recent studies have discovered that increasing daylight can improve employee efficiency by up to 7.1 percent. As natural light has long been linked to a worker's well-being and productiveness, include a good amount of windows and skylights into the design.
Also, the wrong office lighting can actually make a person sick, so be mindful of that.
4. Make the conference room a playground for ideas.
The key to designing a room where ideas are born is to turn it into a playground. Make the room comfortable enough to unleash everyone's creativity. Conference rooms – the ones used for brainstorming and not for client visits – don't really need lavish furnishing. Instead of a stiff and cold sitting room, create a conference room more conducive to creative thinking and free expression.
Some companies do their weekly meetings in a large open space with everyone standing. In this manner, it makes the meeting quicker and straight to the point. It's smart to consider if you actually need chairs in your conference room. Perhaps another less conventional setup can deliver greater results out of brainstorming periods and regular meetups.
It's no coincidence that the majority of the world's largest brands feature super trendy workplaces with lots of "distractions" like table tennis, fitness centers, and hangout rooms. This is because companies like Google and Apple have long acknowledged that office 'toys' and mingling hubs can be extremely effective in stimulating increased levels of work productivity.
5. Create a room for creativity.
When the surroundings are designed beautifully, there may be a possibility that not all people will notice it. But everyone will definitely experience its effect. When the environment is chaotic and disorganized, furniture pieces don't match, colors don't fit the design, and the experience for many is subconscious anxiety.
To cultivate creativity into your workplace through design, you need two important matters in place. First, design personal spaces where workers can focus on work. Arrange the space in a manner that the view from every desk isn't centered on another person. The workstations are either against a wall or facing a window. Devoid of visual disruptions, it's much easier to concentrate and finish their work. Second, build the space in a fashion that embeds mobility and convenience to sketch out concepts in collaboration with others.
Also, the additional layer of decor used, such as artwork, must inspire everyone to take a step back and think outside the box. Decor should have more than one function – beautify the space, alleviate everyone's stress, and inspire everyone to do their work.
6. Create paths and routes for chance meetings.
Before, workers were chained to their workstations for them to do their work like answering emails. These days, anyone can finish their emailing tasks – or any other work – from anywhere. Now, it's no longer mandatory for employees to be at their desks all the time to finish work or come up with brilliant ideas.
It's more important that you make sure everyone can brainstorm and touch base with one another. Every aspect of the office space must be conducive for chance encounters since these moments elevate familiarity. These paths and routes create conversations that may lead to solutions. There is now a huge movement to design space that maximizes human potential, to enhance intellectual abilities and emotional connections.
These paths for chance encounters must highlight nooks. The best-case scenario when you run into a co-worker is turning that spark of an amazing conversation into an impressive solution. This is why it's important to include nooks – spaces where people can go and have some privacy – around common areas and routes.
For example, when you start a conversation with your teammate at the cafeteria, both of you can quickly have an impromptu, casual meeting right there and then. If you need to reserve a conference room to finish the conversation, both of you will lose time, and that's just not efficient. Put these nooks next to social spots such as the cafeteria.
Workspace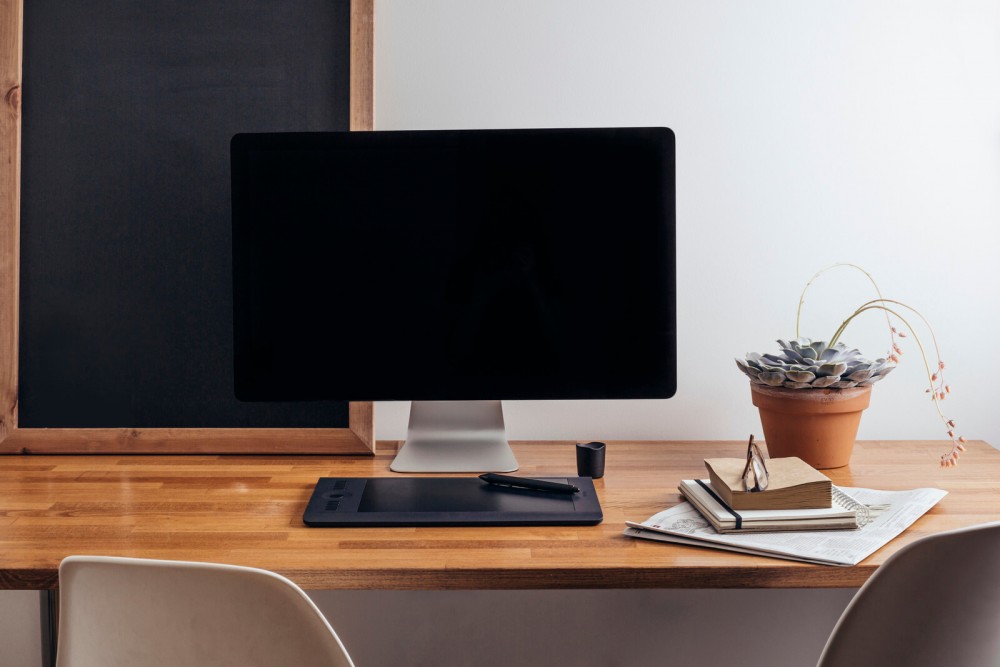 7. Declutter
One surefire way to improve your workspace is to remove all the clutter and trash lying around. A clean and organized table can often be a determining factor for success and failure. Many people appreciate the value of owning a clutter-free workstation as it adds a positive glow in the office.
Decluttering doesn't mean your area must be as clean as a whistle, but it will be practical and handy if you're not rummaging through piles of stuff when looking for something, right?
8. Get yourself a stress reliever.
Work stress is invariably a part of any work regardless of how committed and diligent you are. But rather than keeping the pressure in your system, try to get something to alleviate your stress levels. Get yourself a stress ball or a hand grip exercise. Use these objects whenever you're dealing with your client from hell.
If you're uncomfortable with using stress balls in the office, you can put something on your table that can easily make you smile. It can be a photo of your loved ones, a drawing of your pet, or a silly novelty item.
Put objects that make you happy, like a coffee mug you got for a job well done or a DIY paperweight from your favorite niece. Your stress reliever can also be fresh flowers arranged in a gorgeous vase. You just have to make sure that no one at the office has allergies to flowers.
9. Fuel your fire.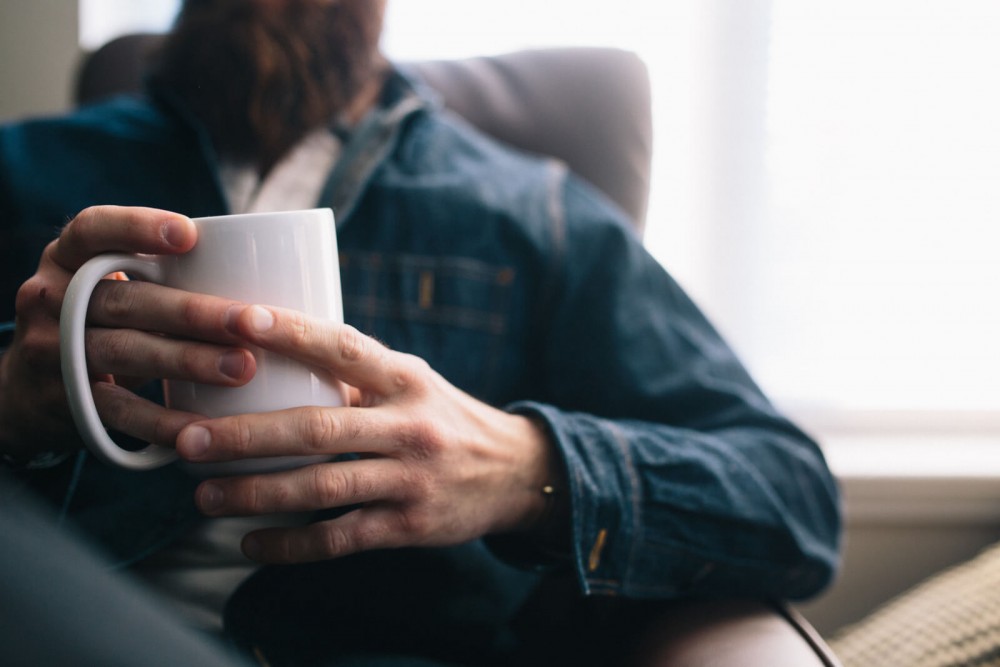 There's no denying it, you need food to function well. It doesn't matter if your job requires flexing your pectorals or mental muscles. Your system is most effective when it's properly fed. Keep nutritious treats like baby veggies, fruits, nuts or turkey jerky nearby to get rid of food cravings or hunger pangs that will most certainly distract you. Munch on these snacks when you're in-between tasks.
Get pleasure from the food you eat. Maintaining a constant flow of balanced nutrition can break up the fatigue or the monotony of your day. Plus, it will keep you alert, motivated, and energized. Stay away from fats and sugar, though. Those only give a short-term high pursued by a significant crash.
10. Go green.
Adding something natural or organic in your workspace can also brighten the mood of your entire office. The most practical way to go about it is to get a real living plant. The benefit of getting a real one over a fake plastic plant is that you'll definitely see a more vibrant and dynamic item on your station. It may also help you become more patient and accountable whenever you endeavor to assist the plant blossom and thrive.
Bonus Tip
If you're the boss, allow your employees to design their own workstation. There is a concept that workers must be somebody else when they go to work. But that shouldn't be the case. Instead of restricting your employees from showing their real selves, let them have the freedom to design their own work area. Allow them to decorate their space in the manner they see fit. This freedom teaches your employees that it's okay to be themselves. And when they're comfortable, they're more reliable.
Making everyone at ease in the office, particularly in each workspace, is very important. A comfortable workspace expunges hesitations and doubts. It's definitely more than just having a cool office, gorgeous pieces of furniture, or funky wallpaper. A well-designed office and workspace triggers a happy response from everyone. This positive attitude helps in dealing with the day-to-day activities.
The right setup can bring your ideas and inspiration in the morning, and relieve your stress in the afternoon. Don't hesitate to change it up seasonally – even asking for a new workstation location just to keep it fresh. If you have a home office, explore Pinterest for more fabulous ideas.