Last Updated on March 8, 2022
One of the key features to come out of the growth of smartphones has been the development of apps that make smartphones smarter. The mobile app development industry has seen incredible growth in the recent times. Despite the rapid growth of mobile phone industry, there are a number of misconceptions about mobile application development that are holding some businesses back.
These misleading notions seem to be common in the mobile app development industry. The failure of some business organizations to see projected Return on Investment (ROI) can often be directly attributed to these misconceptions. Understanding these mistaken beliefs will help your app achieve mobile app marketing success.
Here are 10 of the popular misconceptions about mobile app development:
1. All you have to do is build an app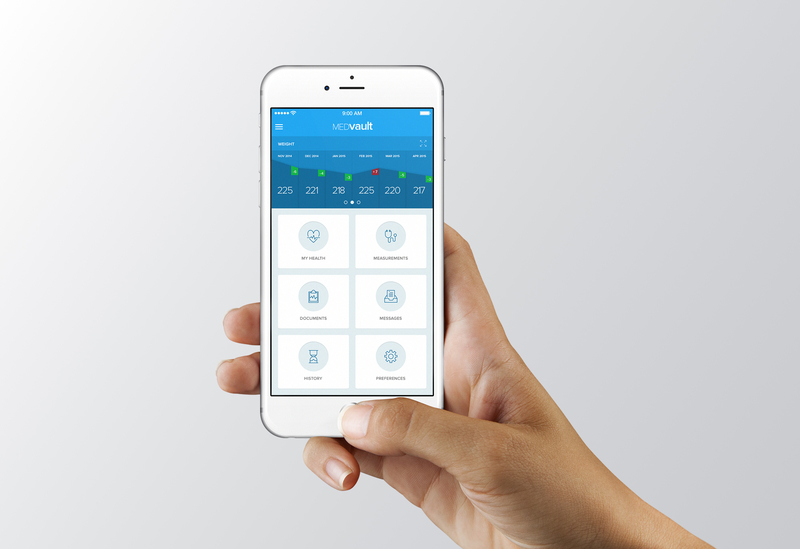 Many businesses believe that mobile applications sell themselves, as long as they are built well and have good functionality. Sadly, this is a lie. Building an app is only the beginning. There is no guarantee your app will stand out from the rest and building it will not automatically bring users or revenue. Marketing of your application is necessary to ensure individuals know that the app exists. If consumers don't know it exists, consumers will not download it. There are countless marketing methods available that you can use to increase its presence in the app stores. This way, you will be able to bridge the gap between the targeted audience and the app.
2. Mobile app development is a simple process
This is not quite as true as you think. We've seen very talented teams crank out high-quality apps in months. We have seen developers spend anywhere from 4 to 12 months on more complex projects. Creating high-quality applications calls for expertise and time.Some apps, such as game applications demand rich graphics and more time for conceptualization and development. Just because a mobile app is smaller than a desktop application, does not mean that it is necessarily less expensive and less complicated to develop.
3. You do not need mobile website if you have a native app
In most cases, you need both native apps and a mobile website. A native app is designed to accomplish particular tasks effectively. Native apps are great for interacting with existing customers and allowing them to access your business in a way that is comfortable to them. On the other hand, mobile web sites are going to allow you to perform better in search rankings which will help customers find you in a mobile friendly way on search engines.
4. Cool features make an app great
Contrary to the opinion of some a bunch of great features do not make an app great. With new apps and great features coming out every day, it can be easy to get wrapped into feature hype. It is important to be able to differentiate between a feature and a benefit. No matter how cool some app features are, a mobile application is purpose-driven. If it does not offer the user a smoother and better experience, it will not be used. An app has to have a good experience and a great core function in order to be successful.
5. A small business does not need an app
These days many small businesses are undecided whether to develop their own mobile apps or not. The truth is that without the reach of a mobile application, your small business is missing out on a rapidly growing and highly effective marketing platform. To stay ahead of the competition, businesses must look towards mobile apps. It will help them reach their marketing goals faster and with greater success.
6. Building for iOS is enough
Let's face it, there is no single platform that can fulfill all your development needs. The main determining factor when it comes to selecting your mobile platform is your target audience. If you want your app to target the mass market, you want to build for both Android and iOS. Android and iOS have the largest user base while Windows Phone and BlackBerry take a considerably smaller share of the pie.
7. Drive as many installs as possible
Most app marketers focus on quantity rather than quality. Many businesses try to drive as many new installs as they can and as quickly as they can. While this approach is effective in driving volume, many of the users are likely to be of poor quality when you take this approach and cannot add anything to the business.
Yes, hundreds of thousands of new installs might sound impressive, but if its users are not engaged, active or cannot be monetized, the app will not generate the desired return. There may be no significant value gained from this kind of marketing. It is important that your app is being loaded on the devices of users that will add to your business.
8. Focusing on new installs alone will grow your business
According to a study by Localytics, 22% of downloaded apps are only used once before being completely abandoned and forever forgotten. The reasons for this are many – from lack of engagement, bad user experience, etc. You need to remind users of your app. Most people do not remember which applications they've installed on their mobile devices. It is usually far cheaper to reengage an existing app user than it is to acquire a new one. Email and push notifications are a few of the strategies you can use to ensure your users remain engaged. So if you are just focusing on new installs and paying less or no attention to user engagement, you're making a huge mistake.
9. Paid app for revenue
Unless you're a big brand, never settle on a paid app strategy. People don't prefer to download paid apps unless they trust your brand. Therefore, paid appsare generally not the best idea to generate revenue. If you want to monetize your app you can use other methods such as in-app purchases, m-Commerce or offering advertising to earn revenue for your business.
10. You have to find success right away
As a beginner entering the competitive world of mobile app development, you need to realize that you cannot get your app to the top right away. You will have tight competition in the apps markets. Accept the fact that you are just starting and you have a lot to learn step by step. Just be sure to create something that is user-friendly and intuitive that will propel users to download it.It is a matter of determination and persistence.
Concluding Thoughts
Remember to avoid the common mobile app development myths listed above. That way you will be able to point yourself towards developing a successful mobile app program. Even if you are not tech savvy but want to develop an app, it is very important to separate facts from fiction.