Last Updated on March 31, 2019
Now that we are well into 2016, we have had the opportunity to look at how true predictions made last year for web design trends this year are turning out to be. I'd go as far as to say that the writing on the wall is clear and the changes in web design that we discuss here are taking place as you read this article. Therefore, designers and developers have very little time to change their game and gear up for the future.
The biggest design trend for 2016 is undoubtedly going to be brought about by Google's Material Design (MD). It is a great foundation for web designers and developers to build upon their products. Top designers seem to love the nuanced approach of web designing with Google's MD and are even wondering if they should ditch iOS.
Read here what top designers have to say about it, or head over to Material Up to find out some of the best designs showcased by Google.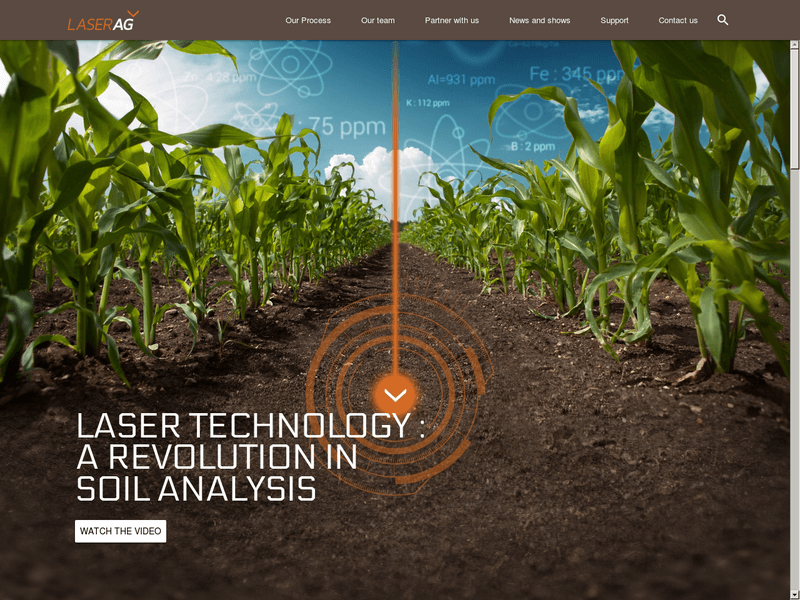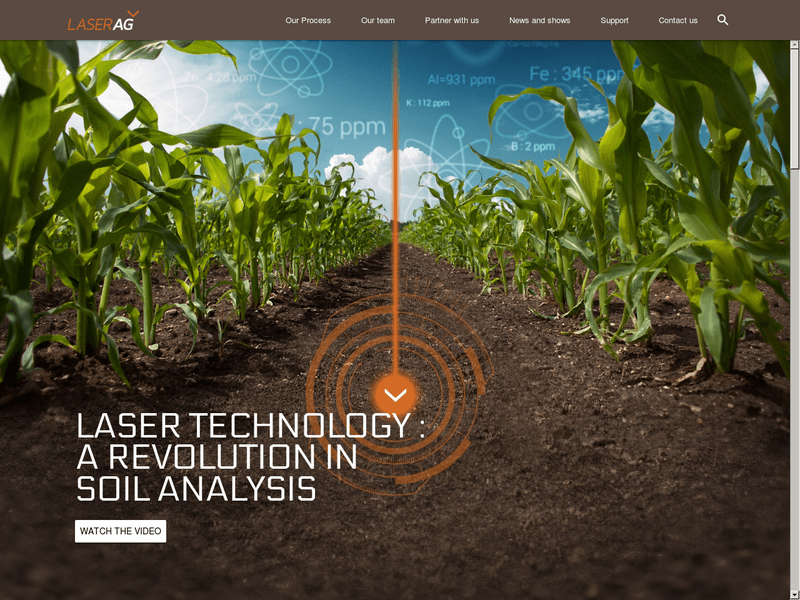 Storytelling
The first thing that comes to mind when we think about using storytelling in web design is having a parallax website. (Thank god, we are past the flash animation age). Parallax websites have an amazing ability to turn storytelling into visual treats. We have hundreds of story-based websites today that are simply breathtaking.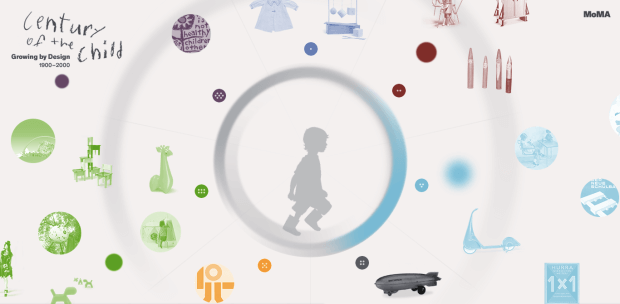 However, story-telling shouldn't be restricted to parallax. There are ways to tell a story through simple HTML websites too. See how thenextweb.com, has this super cool conversation pop-up for subscription!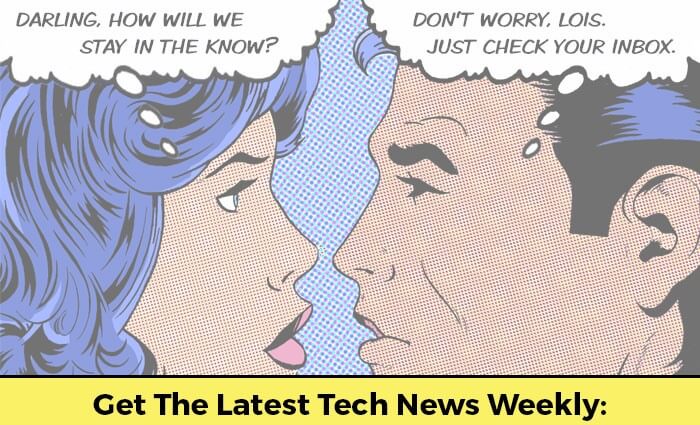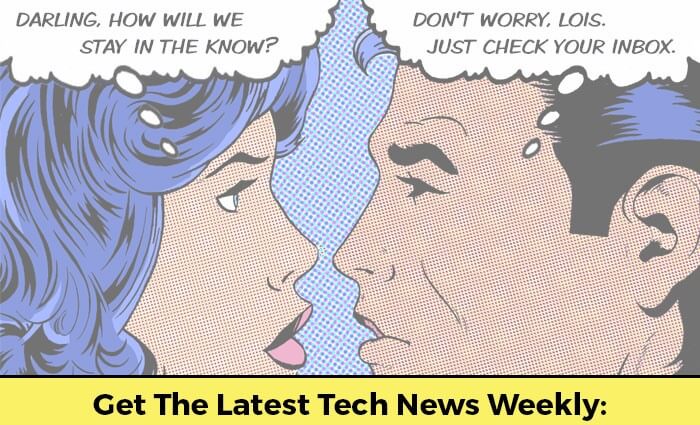 It's all about making your audience go 'wow' and this can be achieved with as simple or as complex websites you want. In 2016, I believe more and more web designers will lend design to their sites' stories and give us something interesting to look forward to.
Stories are the new wireframes.
Interactive
Interactive apps and websites will be the lynchpin of digital design trends in 2016. From cards to infographics, web designers as well as conversion rate optimizers seem to love interactivity.
One area where interactive will be more of a norm than choice is mobile websites.
Consider this interactive example of Volkswagen – instead of showcasing all their cars and models they simply allow you to select the perfect car based on your choices: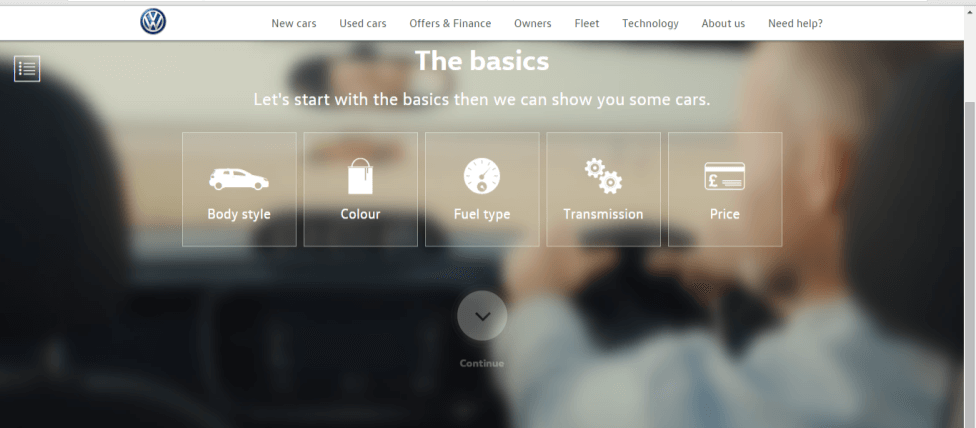 Here's another cool example: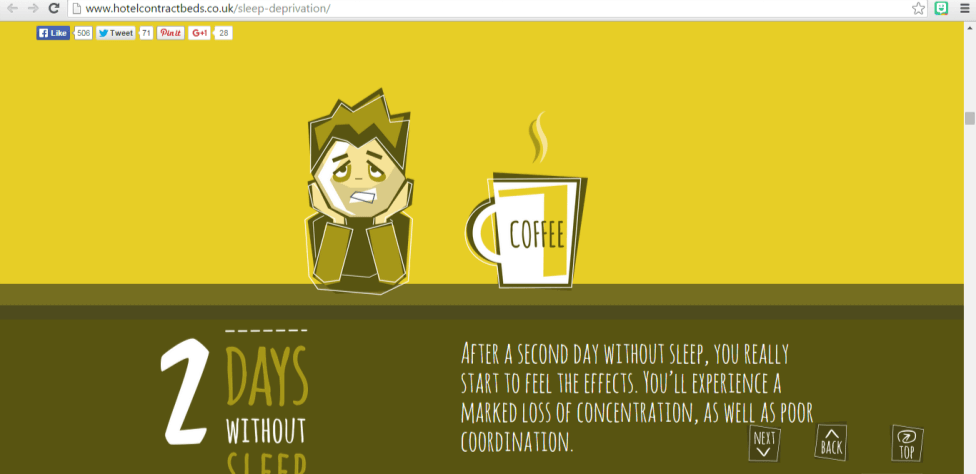 Quirky = Cool
This year, quirky will be the new cool. From quirky fonts to logo, everything that's different from the usual will be served by web designers in abundance in 2016. From Airbnb to Mailchimp, almost all segments of ecommerce-based digital businesses are seen leaning towards quirky these days.
Look at the example below – whoever would have thought we'd get a break from those infuriatingly sugary-sweet wedding websites and have something this cool!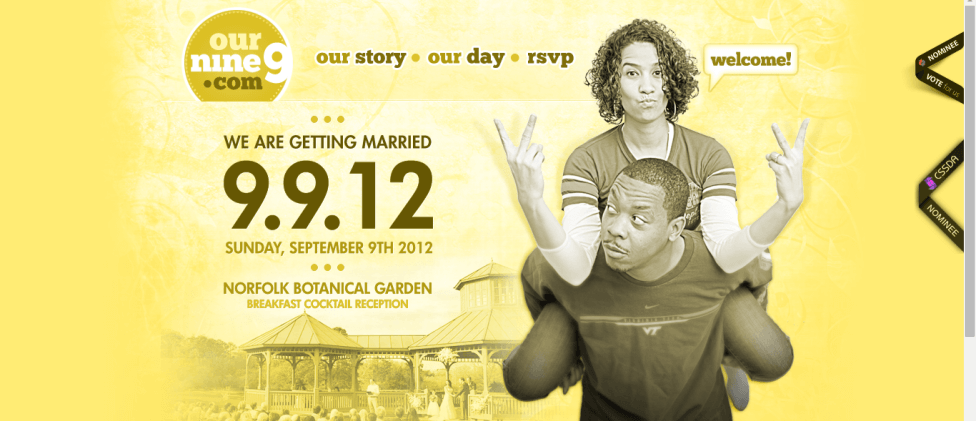 Minimalistic or Not
To be minimalistic or not, that is the question!
There is a raging debate among designers about the minimalistic websites that are very popular today. While one school of thought asserts that minimalism will still be big in 2016, another believes it is slowly dying and will be replaced by vivid illustrations. However, one look at pages of upcoming technology and gadgets and like Nexus 6P, will make you doubt if minimalistic web designs are going anytime soon.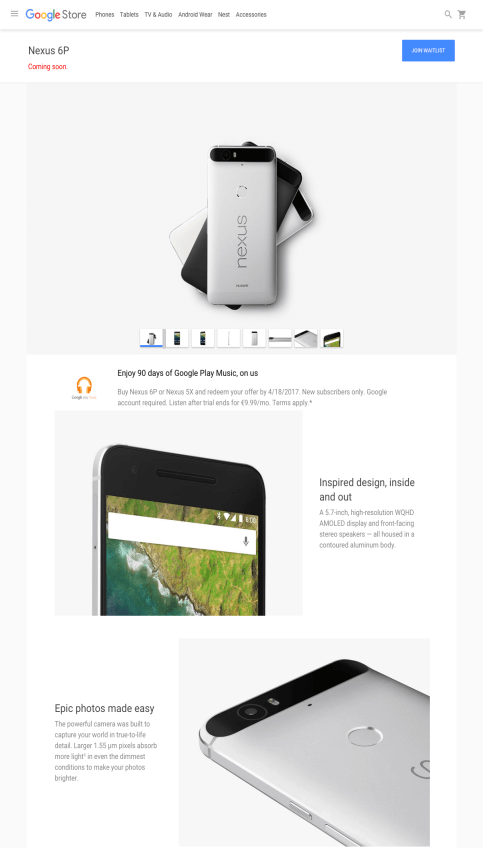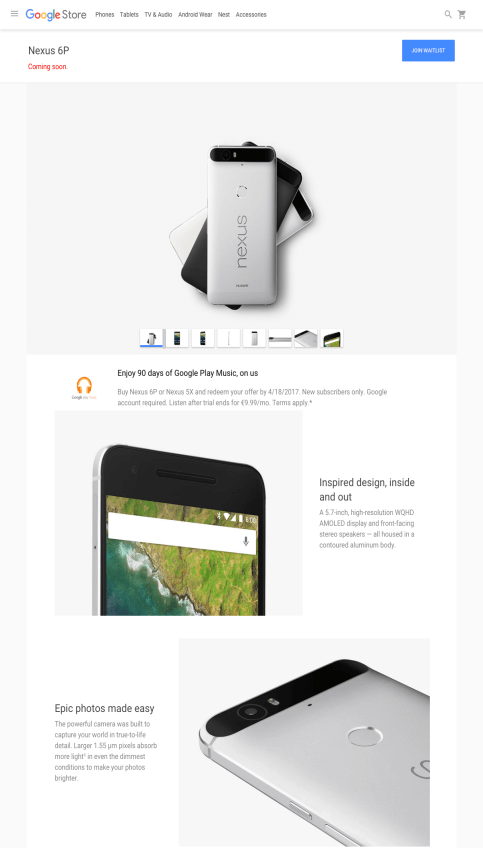 Custom Illustrations – The Way Forward
People seem to love relevant, personalized, custom-created illustrations. There are many types of illustrations like realistic portraits, 3D renders, hand-made sketches, digital illustrations, vectors, photomontages, collages, etc. From colorful and bold to simple yet attractive as shown below, custom illustrations speak volumes about the designer's creativity and ingenuity, which is why creative web designers will go out of their way to convince clients to use custom illustrations, come 2016.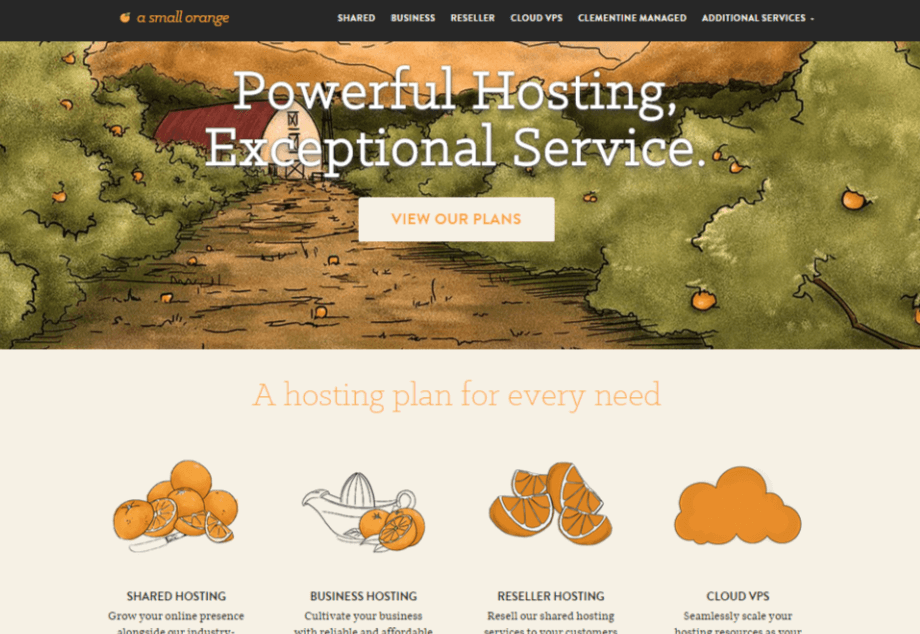 Cinemagraphs
Cinemagraphs are the next generation memes. In 2016, we will be seeing a lot of these moving images, which are still photographs with a minor and repeated movement.
If you just crawled out from under a rock and don't know what this is about, see these incredible moving pic GIFs here and you'll realize why the world is going gaga over them. It's not as difficult as it looks to create one; in fact, it's incredibly easy to create cinemagraphs, which is why I'm certain more artists, multimedia professionals and even photographers will master this art in the days to come.
P.S. Cinemagraphs are basically GIF files and so small in size, which means they load super-quick!
Grids on Demand
At some point Bootstrap and Foundation grids were considered the best options for quick prototyping. However, when designers wanted to tweak things around, these prototypes posed many restrictions.
As a result, smart grids-on-demand will replace the old grid systems in the next few months. This point is more about the cogs in the backend as opposed to the visual front-end; however it will affect how websites will be made in future. 
Partial Loading Websites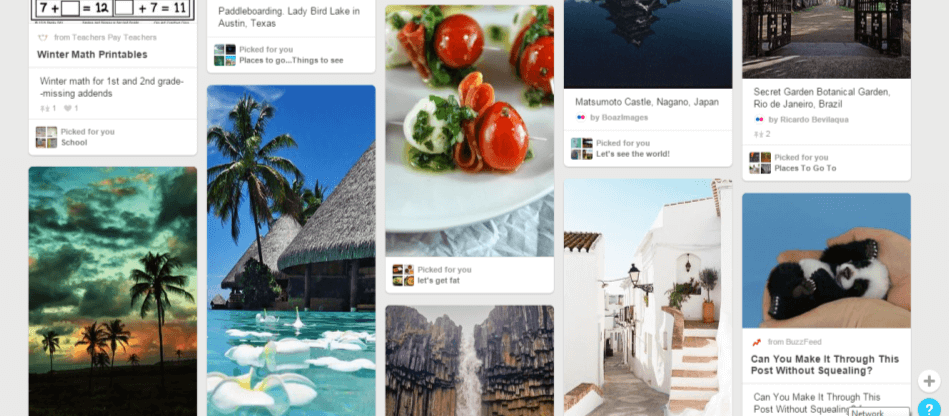 Do you get frustrated by websites that take ages to load? Does that never-ending circle spinner want you to hit the X button (and maybe kill the designer)? This is why I love partial loading websites – even the bigwigs like Pinterest, Facebook and Instagram have embraced the technique. These websites keep loading new stuff bit by bit as you scroll down, so you have something to keep you occupied while you wait.
This guy nailed it: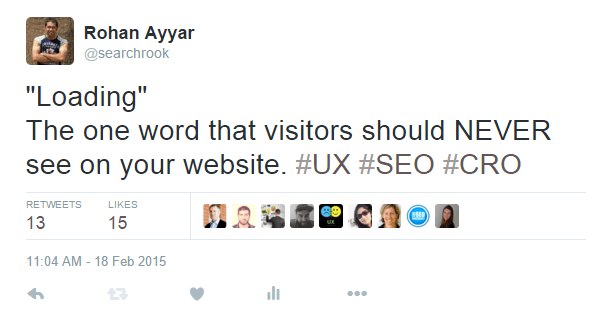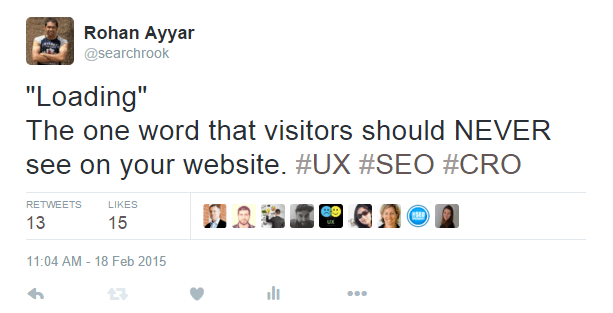 Bold is Beautiful
Bold, striking, wild – these are just words to most, for web designers however these are like "the thing to do" for 2016! We're already seeing more of bold typography, graphics, icons and color combinations in design marketplaces, user-generated art and design collections, portfolio showcase sites, designer contest campaigns and professional web awards submissions.
With elegant and haunting themes sharing the spoils on the design scene over the last couple of years, viewers, webmasters, business owners and designers alike are craving a break and striving to stand out.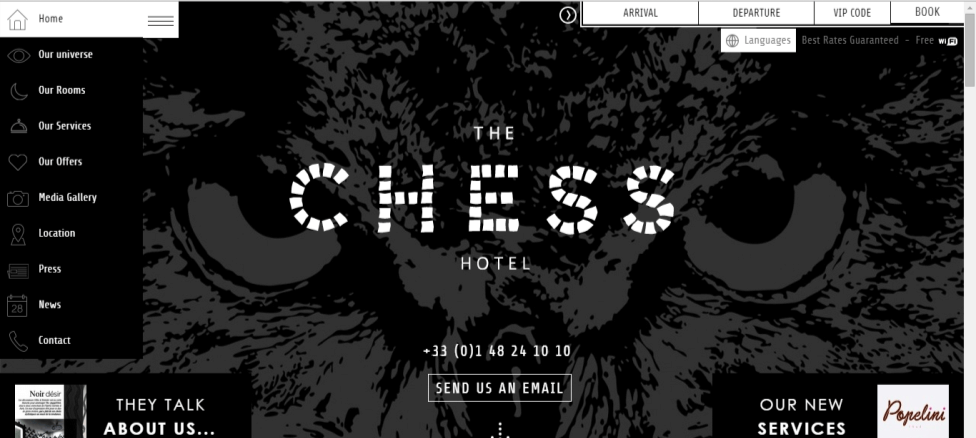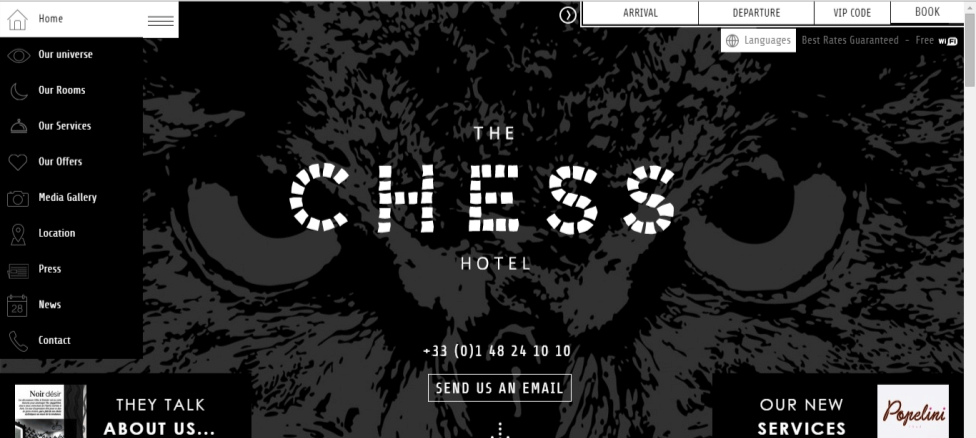 Bye-Bye, WordPress
No, WordPress is not going anywhere. There are a lot of content management systems, script frameworks and web builders that are gaining popularity in the design community.
Major among these are node-based CMS like PencilBlue. This platform is considered to be so easy that even amateurs can create awesome websites with it. Check out this website created using PencilBlue: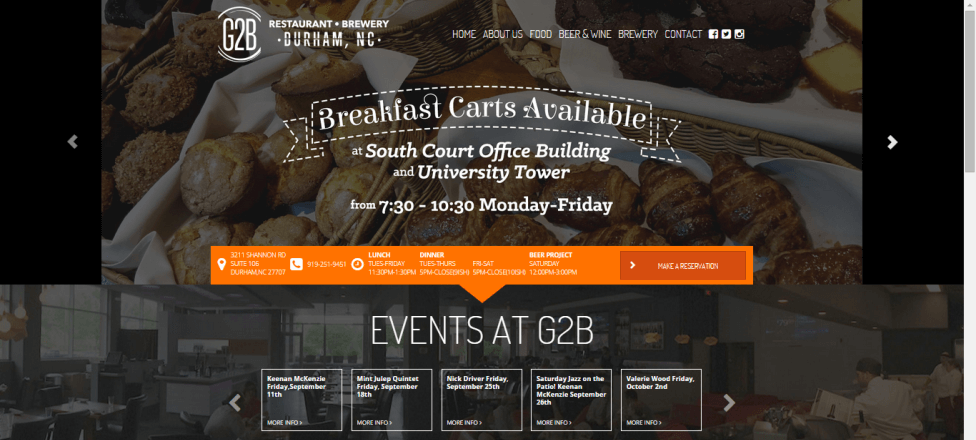 Another is Spaces, which is a DIY landing page builder you can use to build sites to sell merchandise, services or subscriptions. It comes with all ecommerce functionality, such as shopping cart and payments integrated.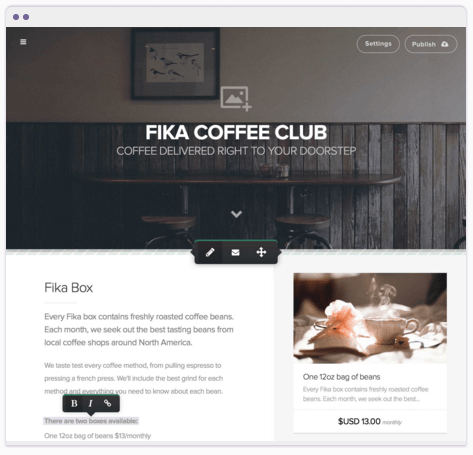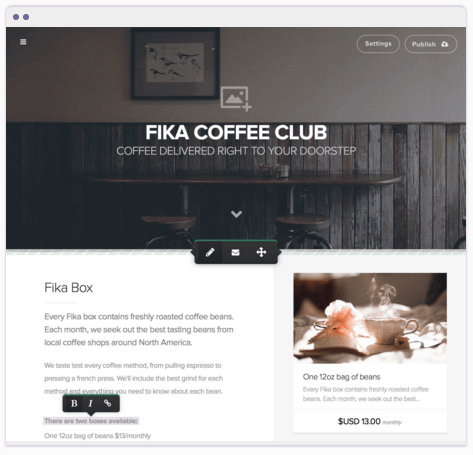 Over to You
From story-telling to going quirky and bold, the coming year promises to be full of surprises and fun! What do you think about these trends and predictions? Do you think they're just fads or are they already happening at your end?