Last Updated on March 8, 2022
Ever since the horrific  disaster that took place on 3/11/11 Japan has not been the same. Working to rebuilt the damage that mother nature caused, will take quite sometime. Now here a chance for you to speed up the process and support the cause. Easter eggs are a symbol for rebirth and the start of a new life. Just in time for the holiday Eastern-eggs.com has asked some brilliant artists, designers, and illustrators to send in their art for the eggs. The eggs are pretty special because the designs are drawn on by a little robot called – the egg-bot. The eggs will be made from solid wood and are approx 6cm high. The best part of this, is that you get an incredible piece of art that will serve as a memory and will help the Japan relief. All the proceeds from the sale of every 'Eastern Egg', will be donated to the British Red Cross – Japan Tsunami Appeal.
How it works:
You pick from one of our brilliant designs, send in your donation amount and fill in all your delivery details. When we have confirmation we'll tell you when your egg is going to be printed and you might even be able to watch it via a webcam. Have a look at the video to see the egg-bot in action.
Eastern Eggs from TBWA\London on Vimeo.
1. Danke Schoen
2. Ewen Stenhouse
3. Yehrin Tong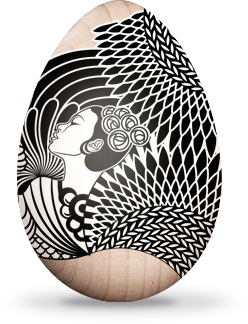 4. Damien Weighill
5. Tony Riff
6. Shin Tanaka
7. Paul Pateman
8. Nick Purser
9. Jan Kallwejt
10. Nick Purser
11. Jan Kallwejt
12. Damien Weighill
13. Kristyna Litten
14. Matt Lyon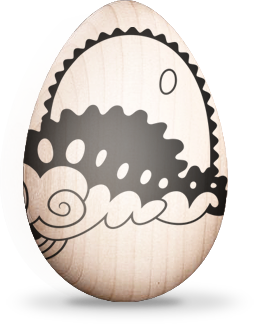 We understand, that many creatives as yourself read this blog. Thousands of people lost their homes, lives, possessions, and loved ones. We hope that you will find a place in your heart to support this cause and help others. This is a great way to support this cause, and celebrate this holiday! If you have the time, we humbly ask you to share this article so others will have a chance to help out as well.