Last Updated on October 11, 2018
Talking about small business it's impossible to omit the word "Internet" because everything is happening online nowadays. If you are seeking for new ideas to improve your business – our collection of 15 Awesome Templates for Small Business is extremely recommended for you. So if you were to create a website for your business – it's high time to do it.
Creating a website is always a significant step in the right direction. Whatever you do needs a perfect presentation. Moreover, creating a website today doesn't require any special experience. It's definitely a piece of cake because you get everything perfectly designed for your needs.
Since you decided to build a personal e-commerce website or blog on Joomla, you have to think of its design and functionality. Hopefully, you don't have to dive into the world of website's codes in order to get the desirable look. The best solution is taking a ready-made template, which is already fitted for you. Let's take a closer look on its advantages.
First of all, you will save money and time choosing ready-made template. The trick is that custom designed ones only seem to be more prestigious, but they are quite difficult to manage without the web-designer's help and cost 5-10 times more. Besides, buying a ready-made template you can actually see WHAT exactly you will have, no pig in a poke for sure.
Ready-made templates are easy-to-operate and adjust to your needs even if you are a novice in web-design. Being a creative person, you can accomplish the website in such extraordinary way that no one will guess that it's a ready-made template. Alongside this, such templates are easy to handle with because you don't need to have special skills to know what's what. In case you have any questions, 24/7 TemplateMonster's support team will help you immediately.
It is no less important that the themes are user-oriented and mobile friendly . All the themes designed by TemplateMonster are of fully responsive design. Whatever device visitors use to get in your site, it will look perfect anyway.
We could go on with numerous advantages, but the proof of the pudding is in the eating. Here are 15 Awesome Joomla Templates for Small Business offered by templatemonster.com. Take a look at them and maybe you will find exactly what you need.
Jumerix – Multipurpose Joomla Template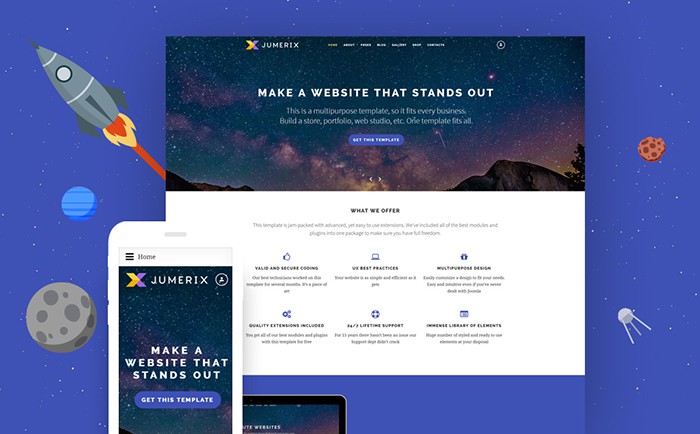 Jumerix is really easy to work with. It's safe to say that this one does stand out. Moreover, its multipurpose design will save you a lot of time. If you are looking for something eye-pleasing and powerful at the same time – this template is a great choice. Jumerix has fully responsive design, which means that the website will look great whatever device the visitors use.
Wegy: Ideal Business Journal Joomla Template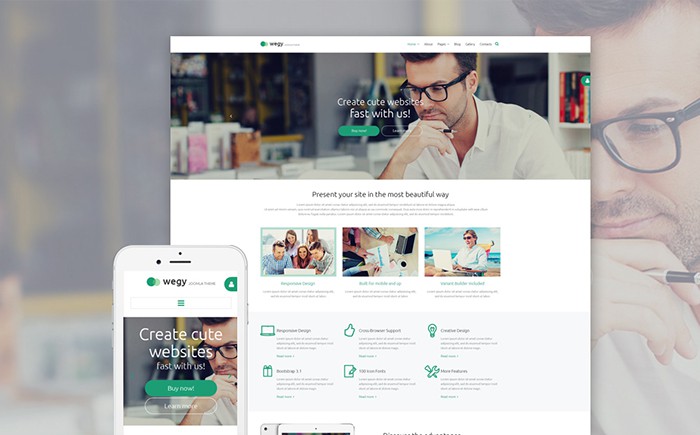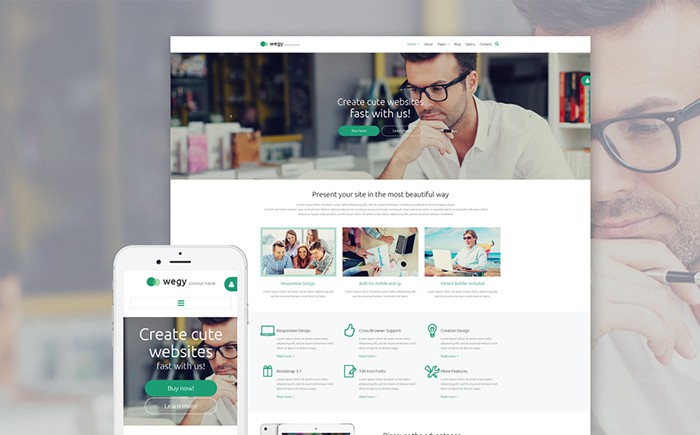 Well-organized structure along with bright colors, fantastic navigation and functionality are definitely good choice for such purposes. Note that this template has one-scroll home page that is rather functional. The website's visitors can find all the necessary information and important content on the main page.
YOOT: Italian Restaurant Joomla Template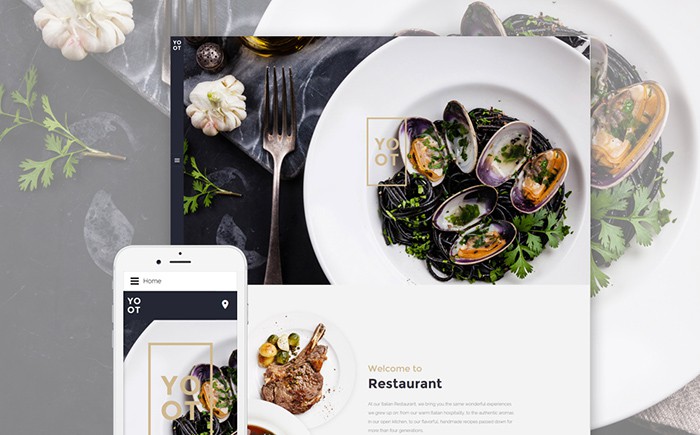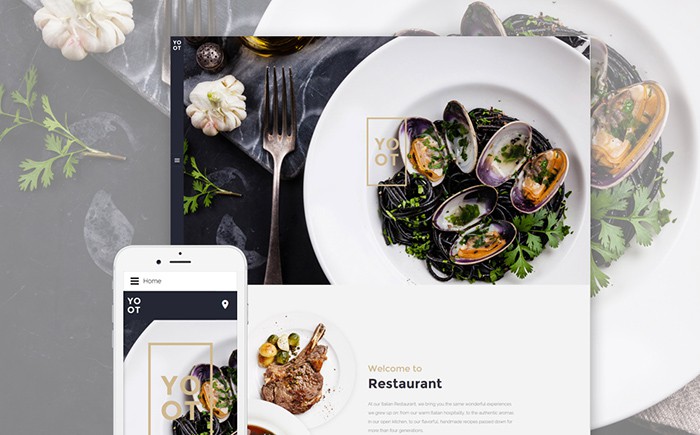 Restaurant industry always needs a perfect presentation. Just look at this incredible responsive design with huge header image! Besides, you get a number of additional pages like Blog, History, Portfolio, Gallery, Forum, Pricing and some other. Integrated Google Maps helps the clients to find the location of your restaurant within a second. Be sure your business will flourish with this template.
Virginia: Reliable Corporate Joomla Template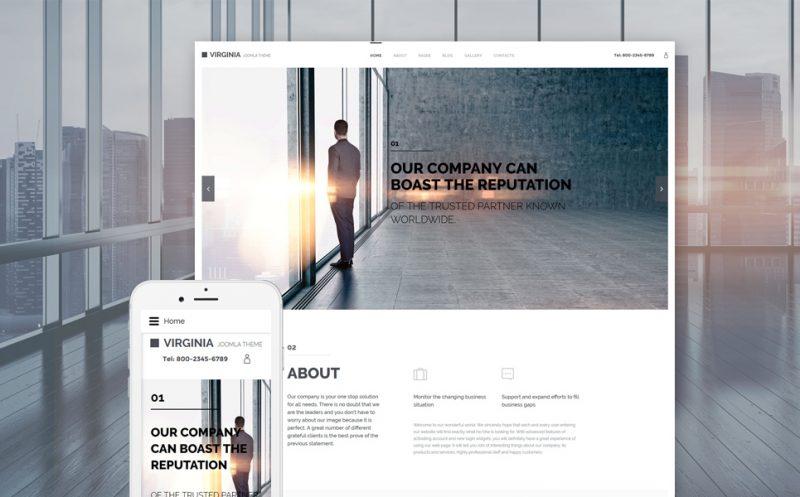 Simple and functional design of this template won't leave you indifferent. Virginia template is easy to use and adjust to you needs without exterior help. The template is absolutely responsive and mobile-friendly, so it will look steadily on any device. Virginia is supplied with integrated Google Maps, pixel-perfect icons, sliced PSD, content blocks with blog previews and much more. Choosing this template you may be sure that many web-guests will convert into real clients.
Re conetta: Gorgeous Restaurant Joomla Template
Combination of clear design and powerful functionality makes this template differentiate from others. Bright delicious pictures and lights tones make this template unforgettable. Stick-to-top menu makes the navigation easier, so you don't need to go back to the previous page. If you care about the representation of your restaurant online, this Joomla template is the best option.
Northern Silver: Design Studio Joomla Template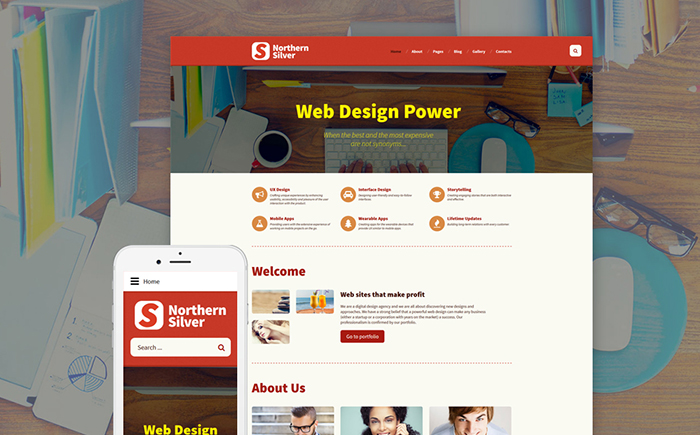 Northern Silver is a catchy and minimalist theme with a clear multipurpose design and powerful functionality. The theme is stuffed with tons of external modules and useful tools. Vivid red elements draw attention of the site's visitors to your content. Better readability of the content is achieved by lots of white space in the template.
VA Restaurant: Stylish Joomla Template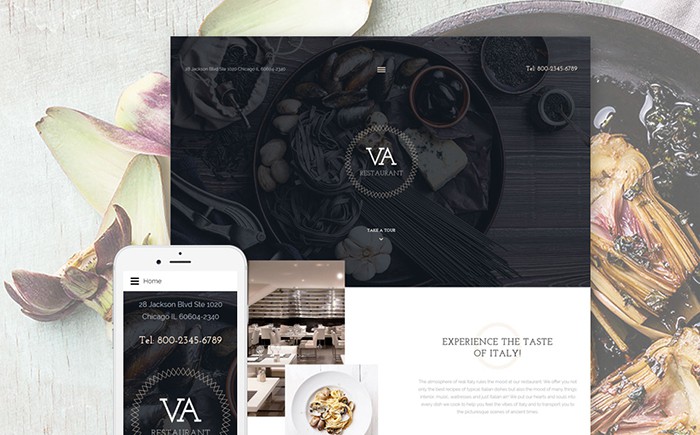 Want a fashionable and eye-catching theme with huge vibrant images for your restaurant? VA Restaurant will be perfect for such demands. It's a modern, responsive design template with soothing colors and simple navigation. Theme Color Switcher allows you to change the tones of the interface with one click.
Online Fashion Joomla Template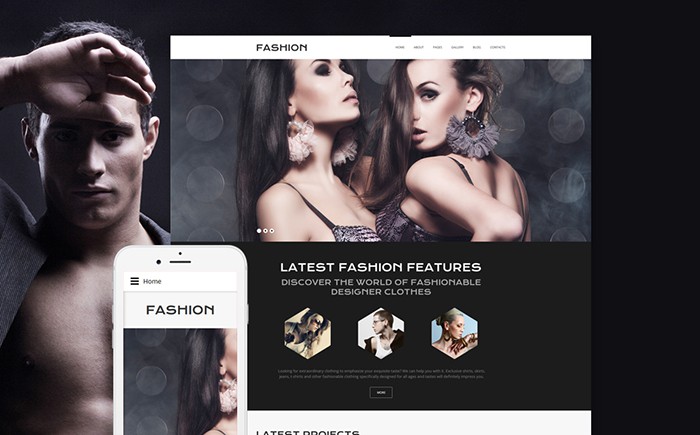 A ticket to success for a fashion industry is keeping a professional website. Built on the latest version of HTML template with responsive design is a pleasure to use. Gorgeous theme with luxury interface will undoubtedly draw attention to your portfolio. Those, who are looking for inspiration, will find it there.
Trucky: Safe Transportation Service Joomla Template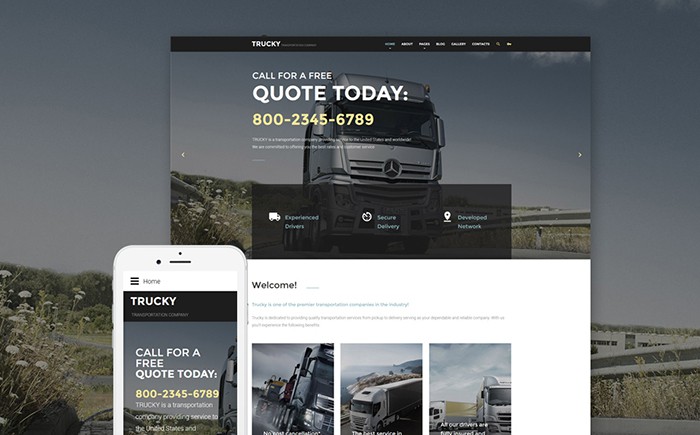 Classic combination of blue and grey is a good choice for reliable business. Up-to-date plugins and modules make your website highly flexible and fast. If you are offering transportation service, such website will be a great one to inform all your clients and partners about latest carryings.
IceKai: Tasty Ice Cream Joomla Template
Let's be frank: no one can resist sweets and ice cream. This IceKai theme looks so delicious that the visitors will be salivating while scrolling your website down. Soothing colors together with thought-out design make IceKai impossible to pass by.
Flower Sun: Fresh Bouquets Joomla Template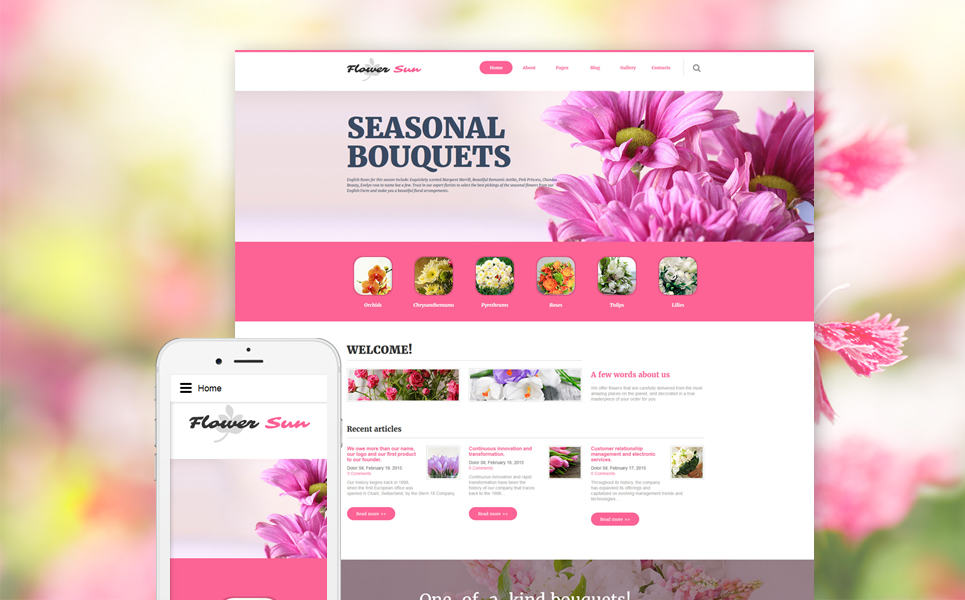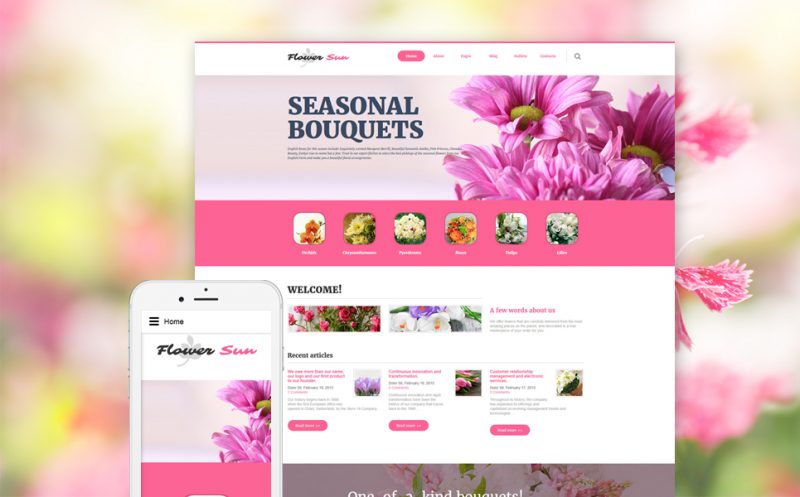 The first words that come to mind after seeing this template are "Wow, so fresh!" Flower Sun combines cheerful light colors, clear navigation and powerful modules. Built on the latest web design tech template will be a great decision for your business and advertising campaign.
Heather Grant: Reliable Financial Advisor Joomla Template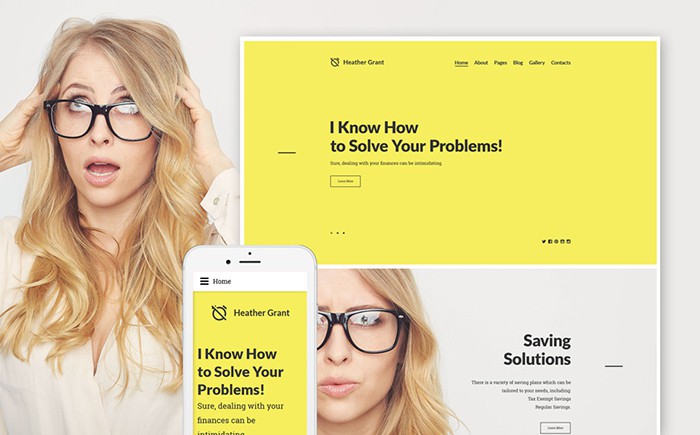 Heather Grant is a great looking and easy-to-use responsive theme created to power a website on financial issues. Minimalistic interface highlighted with yellow and light-grey colors contains all the necessary sections within one click. The template is very simple to make changes and adjust. Get more visitors interested using this design.
Gerdo: Professional Business Blog Joomla Template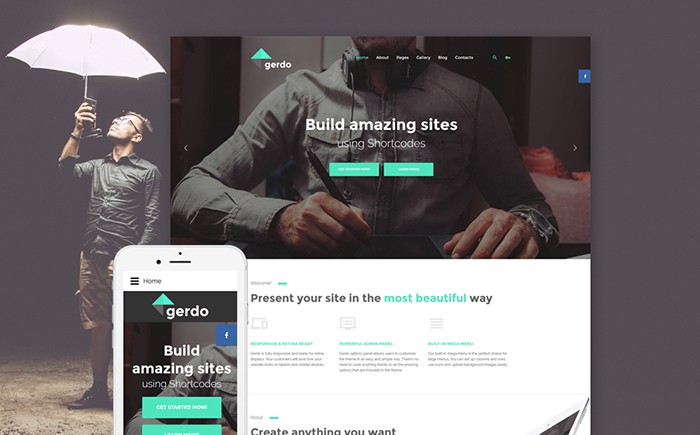 Gerdo is another great-looking template designed for business blog. This template definitely gives a sense of professional standards. Retina-ready design makes your website look ideal on all kinds of modern devices. There are a lot of custom options and settings which gives you freedom to express your vision.
Exterior: House Design Joomla Template
Eye-catching design, light green patterns and appealing photos of new exterior projects show the potential clients that your company is really professional in all the aspects. Text banners with icons help the visitors to find the essential information in a second. With this template you don't even need business cards.
Rhombus: Modern Business Centre Joomla Template
Rhombus is a superb mobile-friendly template with absolutely unique design. Light-blue combined with crystal white visual interface shows purity and transparency of intentions. Advanced commenting system encourages visitors to animated conversations. Show your clients an individual approach to any operation and you will gain trust for your service.