Last Updated on January 20, 2022
Most people will argue that the 1970s were simply an extension of the 60s. Those were indeed challenging times, when there were massive political, ethnic, and environmental movements. But despite tumultuous situations, it was still a decade worth remembering.  
Who could forget The Brady Bunch, roller skates, Abba, and the Star Wars – all products of the 70's. Disco Fever was definitely on a roll then, and almost everyone you know was sporting an Afro. Let's not forget glam rock and the ubiquitous Tupperware.
Another mark of the 70's was the hot summers. Playing all day outside, drinking out of a hose, sleeping over at a friend's house for days, and building backyard forts – these are what childhood memories are made of.
Want to relive the decade that changed it all? Use your creative skills and these 1970s style fonts to give others a glimpse of the past.
Bold 1970s Style Fonts
1. Flight
Recount the Golden Age of travel in this 1970s style font that's perfect for making tickets and worksheets. Clean, sleek, and functional, this one will have your imagination jetting off to first class.
2. Manicuore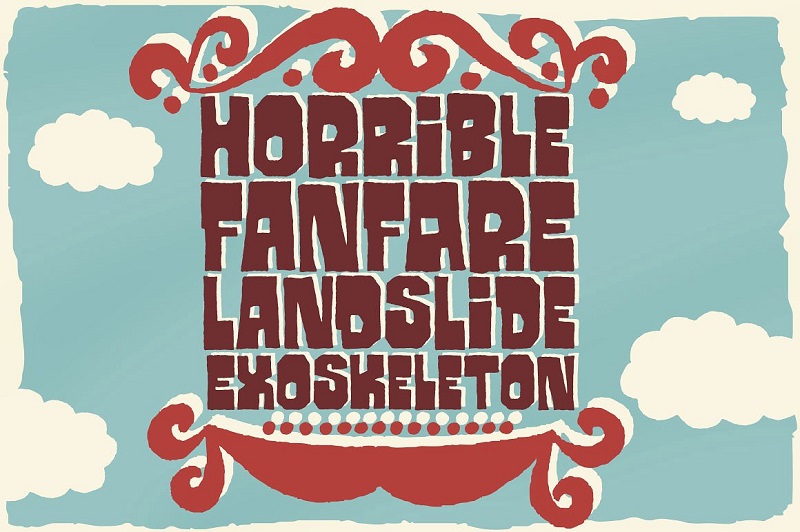 This hand-drawn typeface is taken from Italian movie posters by the prolific movie poster artist Symeoni (a.k.a. Sandro Simeoni). With handy alternates and 89 graphic elements, you can keep creating remarkable designs until the wee hours of the morning.
3. Crocante
Now you can bring back those bold, all caps lettering designs from the hip 70's in this fun and quirky typeface. Perfect for lightening the mood, or just to keep things light-hearted.
4. Ziclets
Looking for a font that's bold, juicy, and totally far out? This 1970s style font is definitely for open-minded folks like you.
5. JAF Peacock
Simple and uncomplicated, this is for modern designers who just need to get business done. Unassuming but still pleasing to the eye, get this font and get right down to work.
6. CA Magic Hour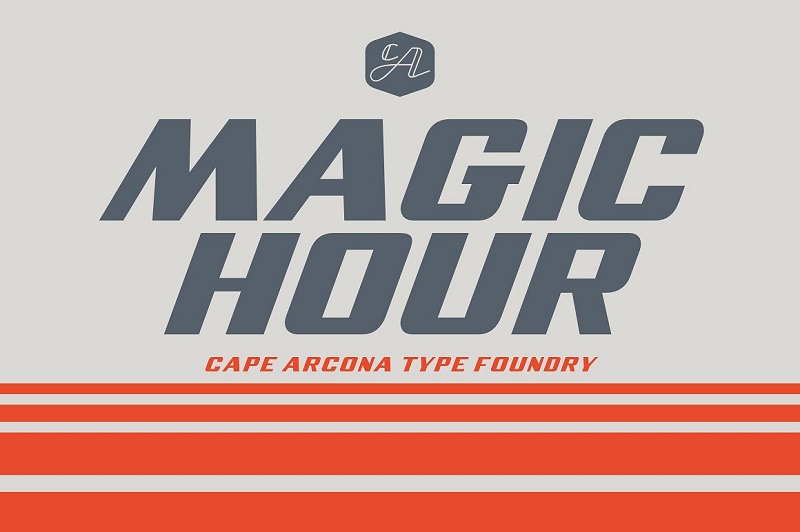 This 1970s style font will remind you of times when the Concorde was flying proud in the skies and cocktails tasted awesome. Speed up your projects by downloading this straightforward typeface today.
7. Kirimomi Swash
Though this display typeface has its roots in classical styles, the sharp edges give it enough attitude to stand out from the noise. Functionally graceful but also proudly aesthetic, let this beautiful font tell your story to the world.
8. Callista
Inspired by the works of Francois Boltana in the early 1970s and those of Milka Peykova in late 1970s, this font is perfect for headers and logo designs that demand attention.
9. SOLID70
This balanced 1970s style font is perfect for artists looking to create amazing designs in just a few clicks. The stylish look will fool anyone that it's taken you hours to make – but no one has to know your secret.
10. Funkydori – Bold
Is it possible to combine the funky styles of the 70's with the modern vibe of today? This typeface says you can. Rock out to the bodacious letterforms enhanced with extravagant swash capitals, alternates, and endings.
11. Addington CF Steadfast Serif
Maybe you're not really into all those funky fresh fonts from the 70s, but you still want something similar in case you need it. The solution: this charming serif that can be counted on for traditional artworks to more classy projects.
12. Cooper Black Swash
Created in the spirit of Oz Cooper's work, this 1970s style font would look great on any modern or digital artwork.
13. Punk Machina Typeface
You didn't have to be alive during the 70's to know how big they were on cars. If you want to pay homage to this transportation marvel, take a gander at this retro typeface.
14. Authority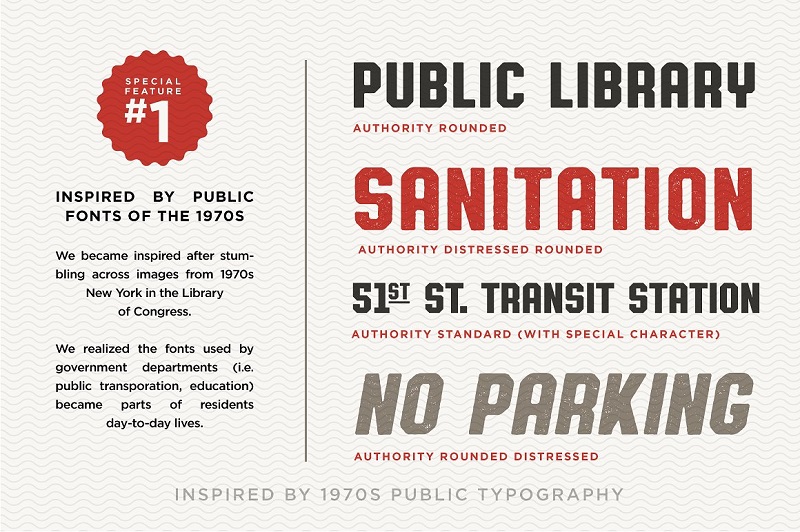 Can't get enough of those public fonts in New York during the 1970s? Now you can communicate your message in a way that makes you feel like a true authority.
15. Superfruit Font
Hot 70's summers wouldn't be complete without delicious fruit popsicles. Capture that tasty and healthy memory in this bold and fun typeface.
16. Lemonade Font
What do you do when life gives you this fresh font to work with? You create stunning artworks, of course!
17. Kara
This 1970s style font is perfect for projects that require decorative text, as well as on cartoons, brand identity, signage, on print, and web design.
18. Mega Fresh Font
The quick, yet fluid lines of this typeface are reminiscent of labels they used to put on delivery containers. Photogenic and looks handmade, this one will be delivered fresh to you right after purchase.
19. Striped Vintage Label Typeface
This is a classic 1970s style font that's a constant favorite for any designer or visual artist. Looks great from any angle, and will serve any purpose.
20. CA Viva Las Vegas
Inspired by the signage of concert halls in the 70's when Elvis was playing in Las Vegas, this typeface features two different styles and four weights for endless combinations to your heart's delight.
Grab your set of 1970s style fonts today!
The 70's weren't perfect – but it was indeed a time of great change. Looking to spice up your font collection from this memorable decade? Put any of these gorgeous 1970s style fonts to the test by downloading yours now.