Last Updated on July 23, 2021
Who Is 2 Chainz?
Tauheed K. Epps, better known by his stage name 2 Chainz, is an American rapper, singer, songwriter, record producer, media personality, and basketball player.

Epps gained initial recognition as a member of the Playaz Circle duo, alongside fellow rapper and friend Earl "Dolla Boy" Conyers. The duo is best known for their best single "Duffle Bag Boy" (featuring Lil Wayne).

2 Chainz achieved mainstream success in 2012 following the release of his debut album, Based on a T.R.U. Story. The album was a commercial success despite receiving mixed reviews.

Tauheed Epps is also a shrewd businessman who has explored a number of successful ventures over the course of his music career.
Quick Facts
| | |
| --- | --- |
| Full Name: | Tauheed K. Epps |
| Popular Name: | 2 Chainz |
| Gender: | Male |
| Birth Date: | September 12, 1977 |
| Age: | 43 years |
| Parents: | Unknown |
| Siblings: | None |
| Birth Place: | College Park, Georgia |
| Nationality: | American |
| Ethnicity: | African-American |
| Education: | North Clayton High School, Virginia State University, and Alabama State University |
| Marital Status: | Married  |
| Sexual Orientation: | Straight |
| Wife/Spouse: | Kesha Ward |
| Children: | Harmony Epps, Heaven Epps, and Halo Epps |
| Dating: | N/A |
| Net Worth: | USD 9 million (as of April 1, 2021) |
| Source of Wealth: | Music Sales, Songwriting, Record Producing, Endorsement Deals, and Other Ventures |
| Height: | 6′ 5″ (1.95 m) |
| Weight: | 88 kg; In pounds: 194 lbs. |
Early Life
Tauheed K. Epps was born on September 12, 1977, in College Park, Georgia. He was the only child. Epp's father was in and out of prison numerous times throughout Tauheed's childhood. So, he never had a real connection with him and was mostly raised by his single mom.

Epps took an interest in basketball from his pre-teen years. He attended and played basketball for North Clayton High School. He later proceeded to Alabama State University on a scholarship and went on to play college basketball for the university's team between 1995 and 1997.

Epps reportedly transferred to Virginia State University briefly before coming back to graduate from Alabama State University.
Music Career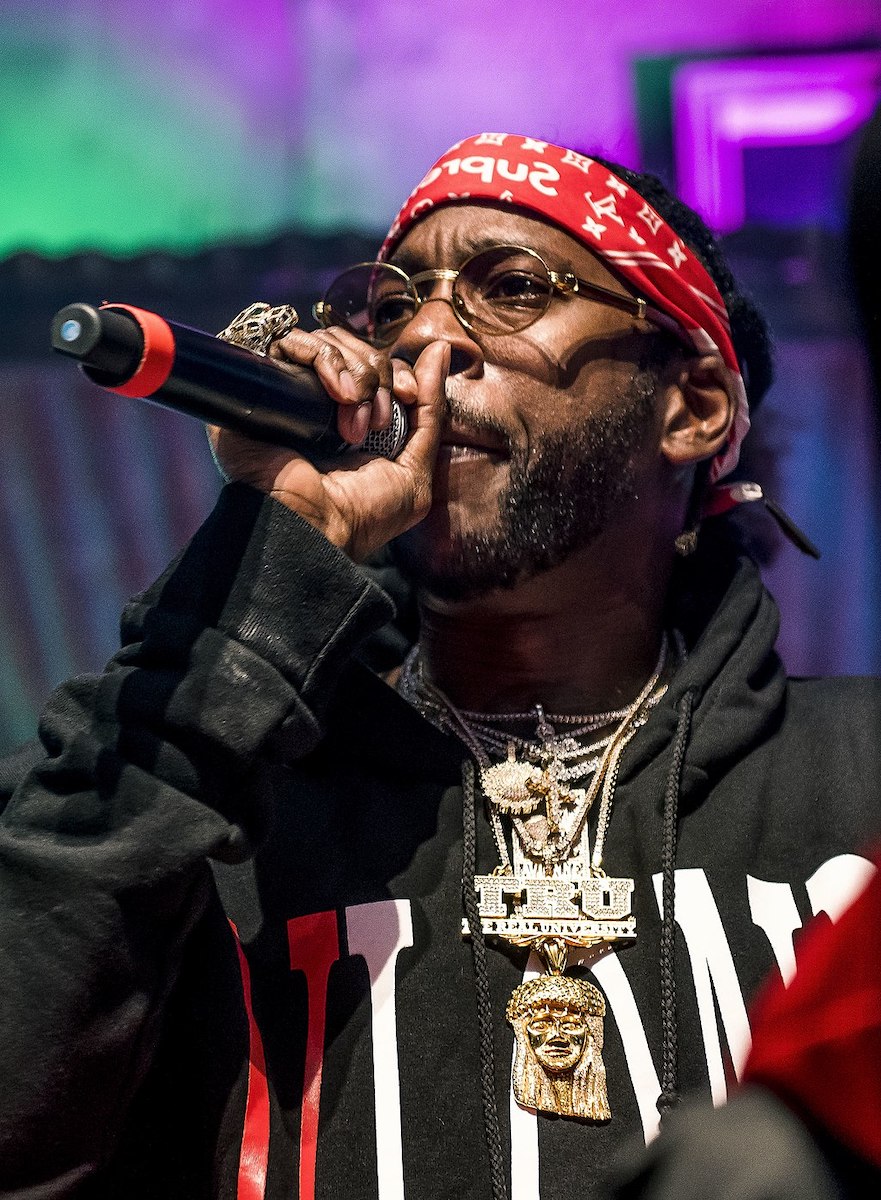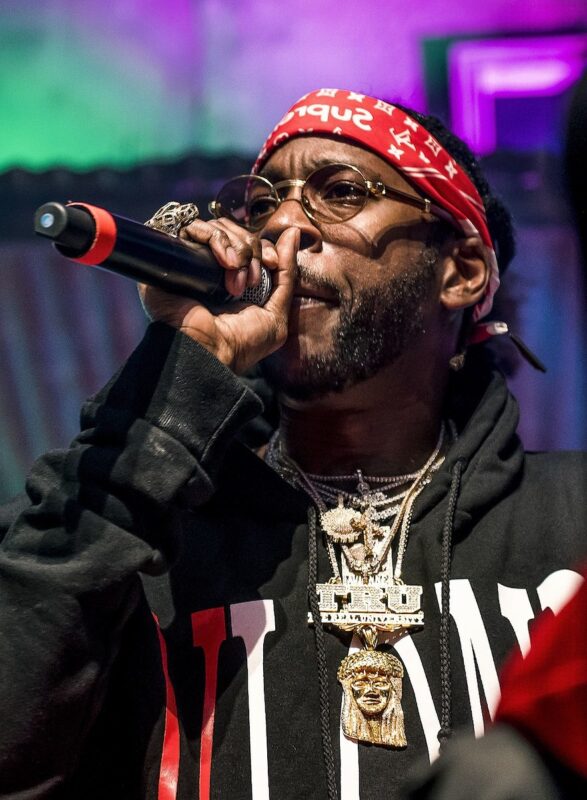 Epps gained initial fame after founding the hip-hop duo, Playaz Circle, along with high school friend and rapper Earl Conyers (Dolla Boy). During this time, he rapped under the moniker Tity Boi. The duo released their independent album in 2002, titled 'United We Stand, United We Fall.' Although the album was not exactly a critical or commercial success, it helped introduce Epps to rapper Ludacris.

Epps and Conyers subsequently signed to Ludacris' record label Disturbing Tha Peace and released their debut album, Supply & Demand on October 2007. The album's lead single, "Duffle Bag Boy" (featuring Lil Wayne) became a street anthem and propelled Playaz Circle further into the limelight. The duo released their second album, titled Flight 360: The Takeoff, on September 29, 2009.

Shortly after, Tauheed Epps left Disturbing Tha Peace in order to pursue a solo career. In 2011, Epps changed his stage name from Tity Boi to 2 Chainz. Along with the name change came a series of music projects, including the mixtape T.R.U. REALigion released the same year.

2 Chainz released his debut album, Based on a T.R.U. Story, in 2012 to critical and commercial success. The album debuted at #1 on the US Billboard 200 and sold 147,000 copies during its first week.

The rapper has since followed his debut studio album with five more albums, including:

• B.O.A.T.S. II: Me Time (2013)
• ColleGrove (2016)
• Pretty Girls Like Trap Music (2017)
• Rap or Go to the League (2019)
• So Help Me God! (2020)

Like many rappers, 2 Chainz has also made several television appearances over the course of his music career.

On May 8, 2013, 2 Chainz made a guest appearance on an episode of Law & Order: Special Victims Unit. The same year, he also appeared on an episode of the CBS sitcom 2 Broke Girls. 2 Chainz's television endeavors also include a collaboration with Viceland on the reality show Most Expensivest. The show debuted on November 15, 2017, and has since aired three seasons.

Awards and Recognitions

As of the time of writing, 2 Chainz has won eight awards, including 1 Grammy Award, 2 BET Awards, and 5 BET Hip-Hop Music Awards.
2 Chainz's Net Worth
It's unclear why 2 Chainz abandoned basketball in favor of rapping. But that decision seems to have been well-thought-out since the rapper has made nearly his entire fortune from the music industry.

As of April 1, 2021, 2 Chainz had a net worth of $9 million. His wealth comes from album and record sales, as well as from his songwriting and record producing undertakings.

2 Chainz's most commercially successful albums include 'Based on a T.R.U. Story' and 'B.O.A.T.S. II: Me Time.' 'Based on a T.R.U. Story' debuted at #1 on the Billboard 200 with first-week sales of 147,000, whereas 'B.O.A.T.S. II: Me Time' debuted at #3 on the Billboard 200 with first-week sales of 63,000 copies.

Epps has also involved himself in a series of television projects that contribute to his overall net worth. One such project is the reality show Most Expensivest.

2 Chainz also makes his money from various business undertakings outside of the entertainment industry. In October 2016, the rapper launched a line of hoodies known as CEO Millionaires. He also has a line of sweaters called Dabbing Sweaters.

Endorsement deals is another way 2 Chainz makes his money. The rapper has secured lucrative endorsement deals with renowned brands like Beats by Dre and Adidas.
Lessons from 2 Chainz
1. Carve your own niche

After achieving moderate success as a member of Playaz Circle, 2 Chainz decided to pursue a solo career.

2. Stay woke

Regardless of your level of success, it's important to keep tabs on everything that happens around you. Especially things that truly matter to you.

2 Chainz once said, "I encourage everyone to pay attention to the issues that matter to you, from jobs and the economy to education and our schools, to criminal justice reform. Whatever it is that you care about, make sure you use your voice."

3. Partner with others

2 Chainz has collaborated with scores of artists throughout his music career, including Travis Scott, Nicki Minaj, Lil Wayne, Pharrell Williams, to mention but a few.
Famous Quotes by 2 Chainz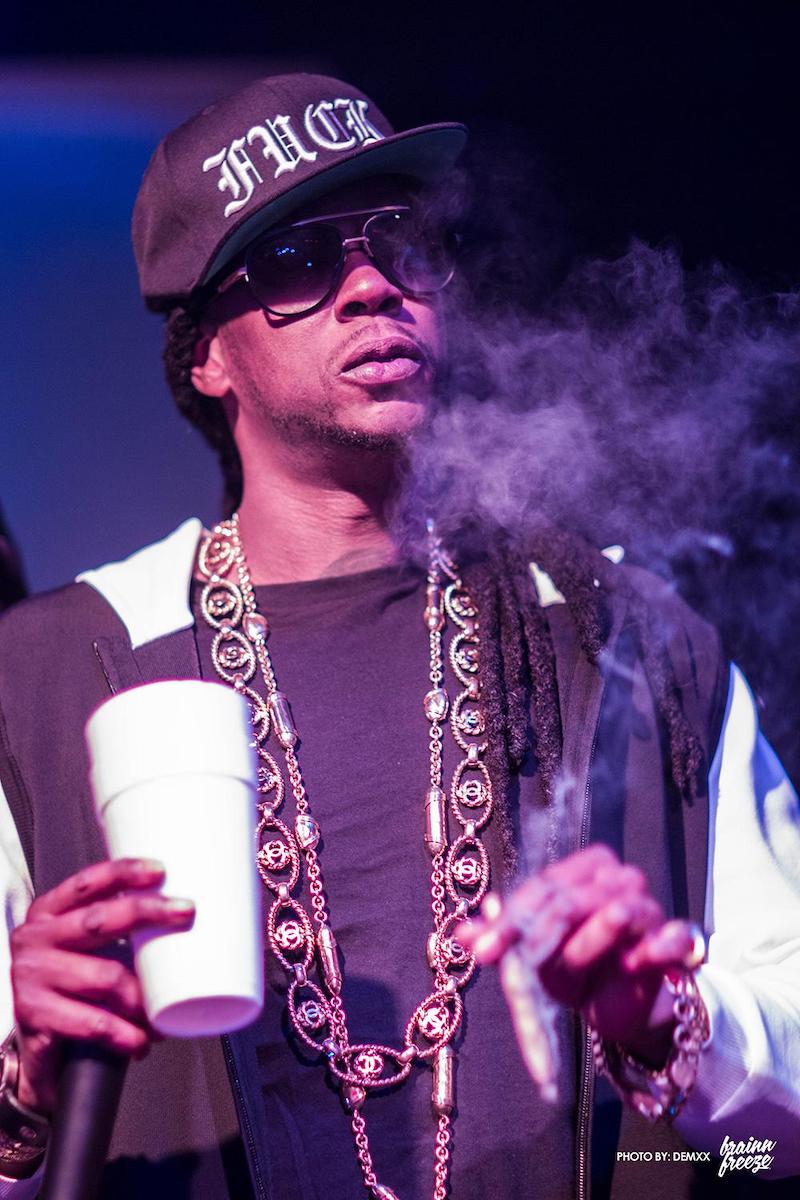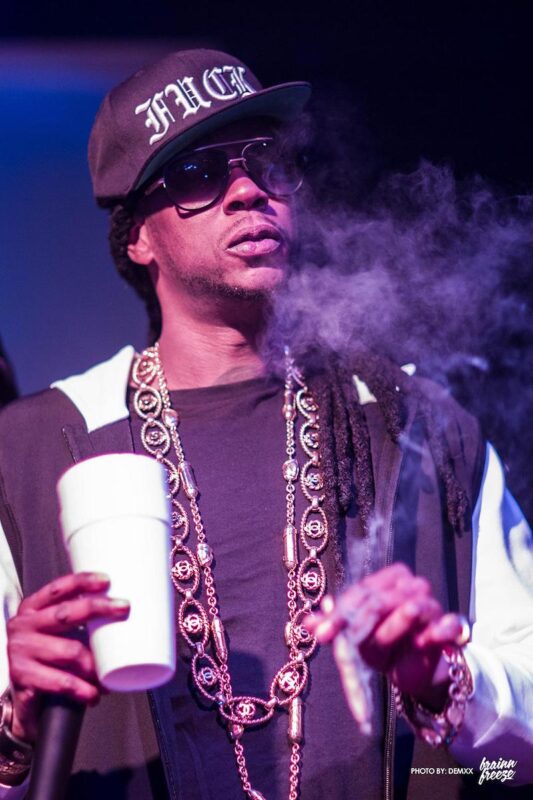 "I can say sincerely, don't take your voice for granted. It is truly what makes us all equal."
"I don't care what anybody else is wearing. I feel like they're all waiting to see what I have on. If you really want to know the truth, that's what I think. They're waiting to see what I'mma do next."
"I wake up each and every day with a smile on my face knowing I get to do something musically."
"My whole story is just about me having a second chance."
"You need to be your own individual."
Final Word
2 Chainz is an American rapper who began as a basketball player before switching careers to music. He's regarded as one of the most influential rappers, especially among aspiring southern musicians. His current net worth is a staggering $9 million.