Last Updated on
Odd Times Typeface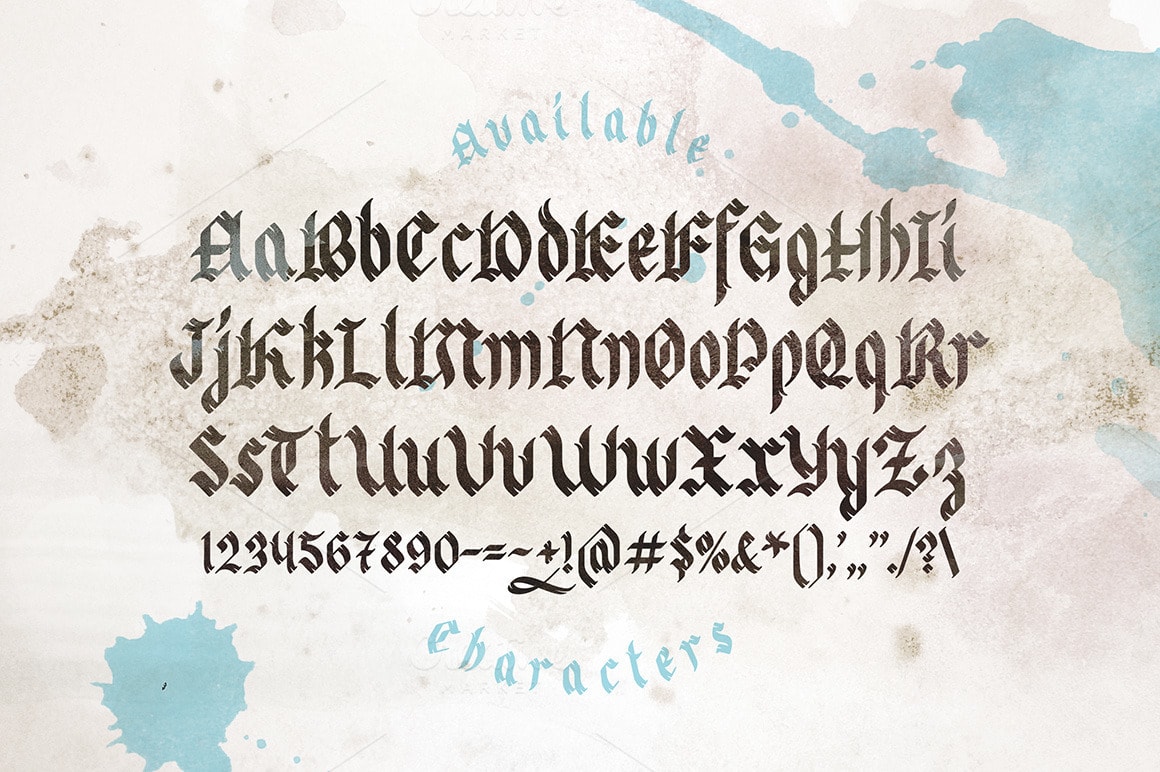 A gorgeous medieval blackletter typeface inspired by old fracture calligraphy.
Black Baron
Black Baron is a medieval blackletter script.
Lost Volution

Lostvolution is a new victorian style and decorative typeface. The typeface come with over 150 alternate characters.
Unlucky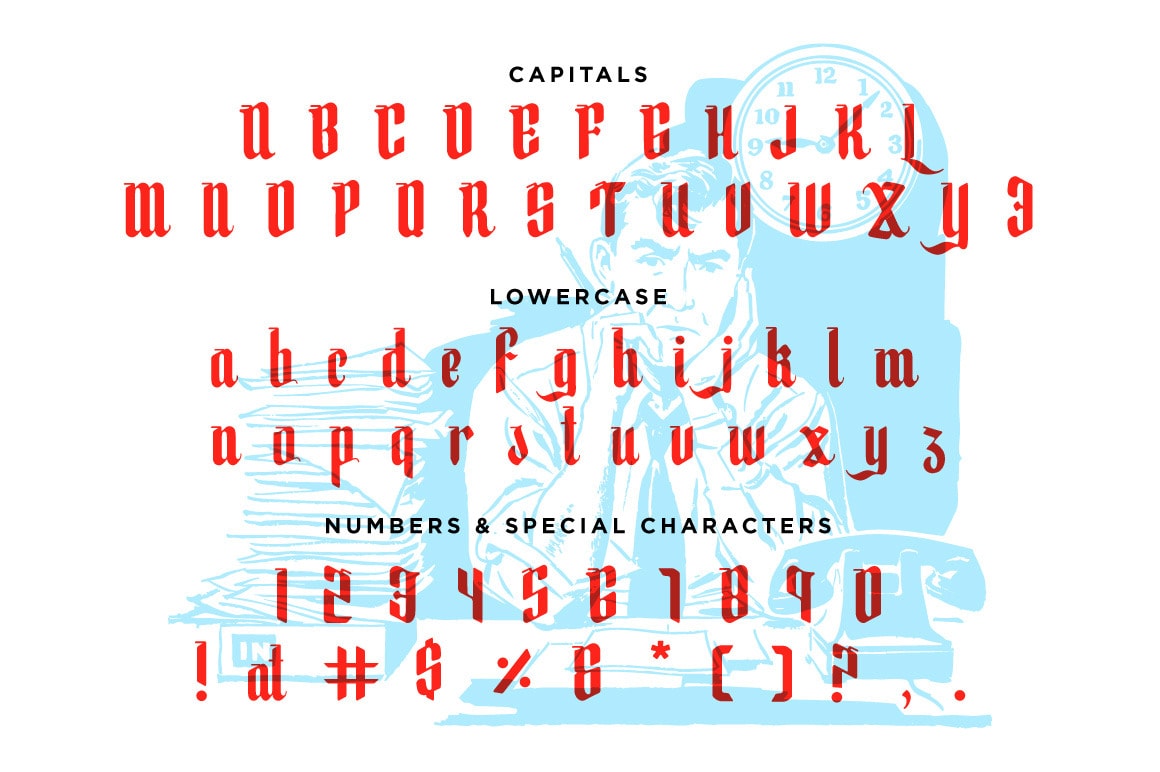 Unlucky is a pessimistic blackletter script. Perfect for delivering bad news including:
Layoffs
Parking Tickets
Audits
Detention
Pink Slips
Product Recalls
Break-up Letters
Whisky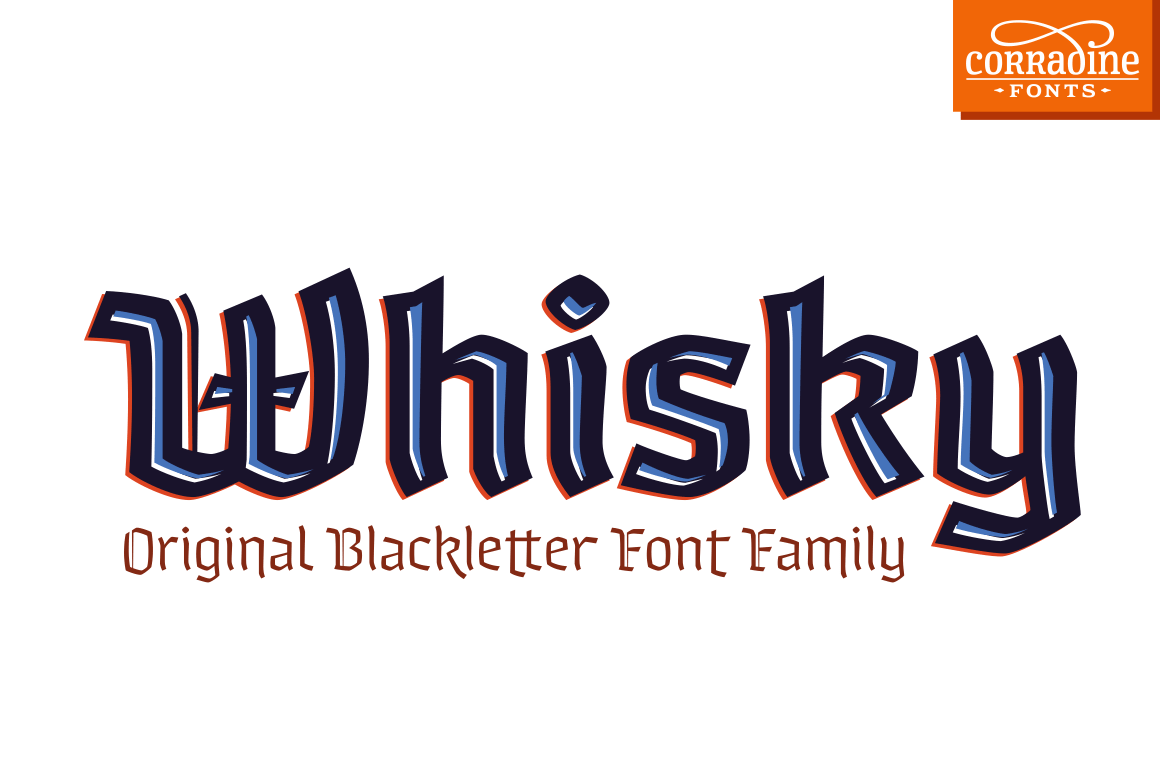 Whisky is a blackletter font family with a casual touch that makes it look friendly and current. The stroke varies its thickness and angle endings making it form very dynamic bodies of text.
Arundel
Arundel is a single-weight display typeface that was inspired by old cast iron lettering.
La Forest Typeface
Blackletter & vintage style display font for your new projects. Great for retro/vintage projects!
Dark Horse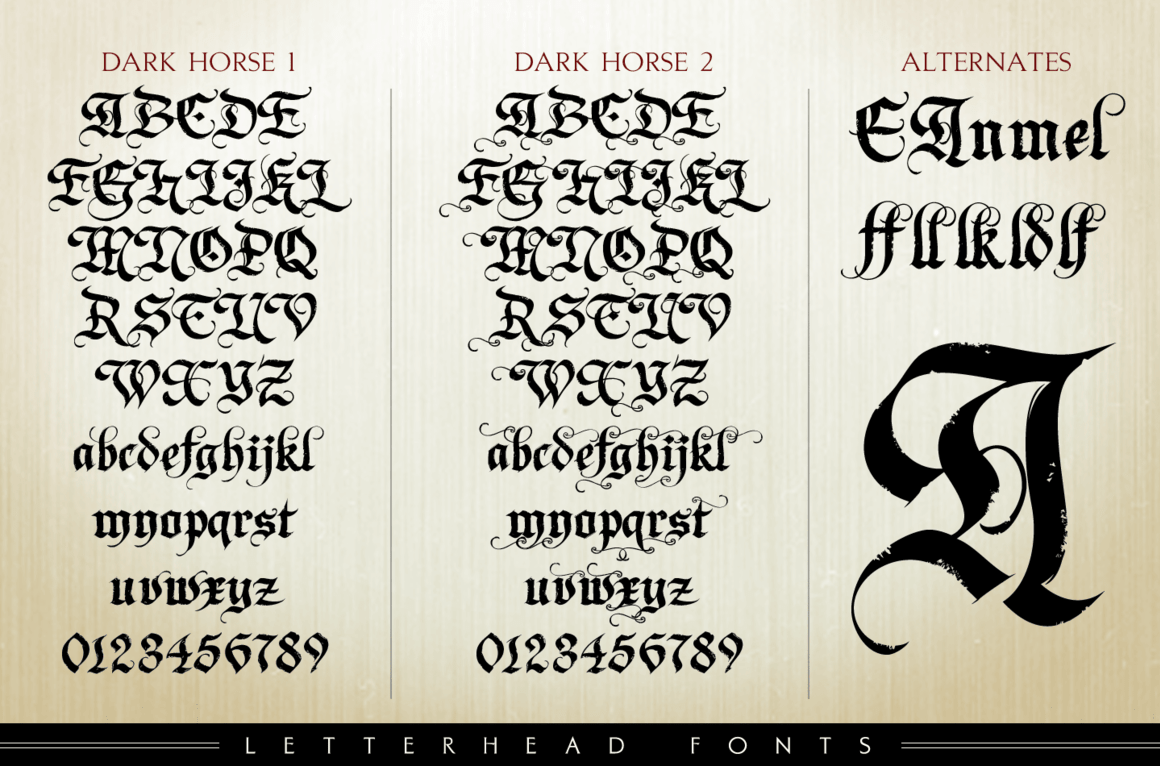 Dark Horse is not your normal Calligraphic typeface. Its unexpected striking curves give it an aggressive, yet graceful look.
Gothic Ornamental Alphabet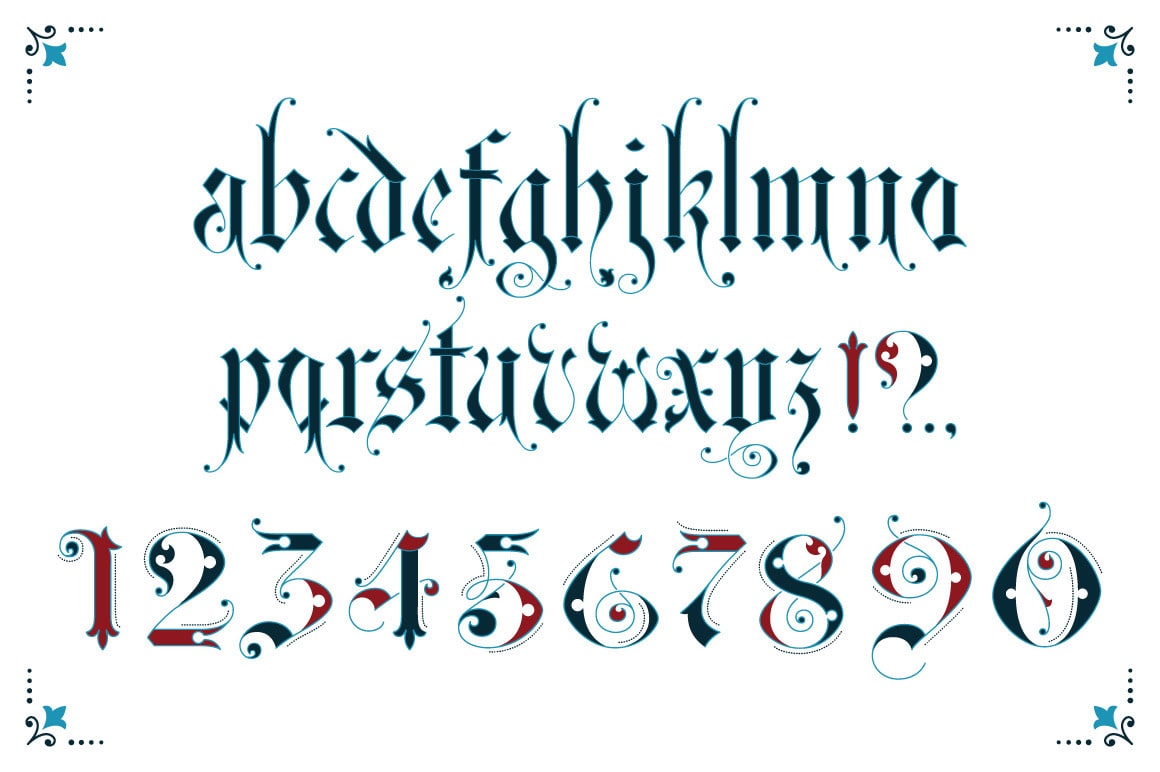 Gothic ornamental initials which can be used to make posters, cards, logos and book design. The basis of this alphabet was taken from "Gems of Penmanship" by Williams&Packard, 1867. The set includes 65 vector elements: capital letters, lowercase letters, numerals, punctuation marks and ampersand.
The Mariam Story
Mariam Story is new black letter font elegant and vintage feel character set. To create the beautiful combination, just mix the uppercase and lowercase then mix with the alternative glyphs.