Last Updated on January 24, 2023
You simply can't not know about this cult favorite American multinational retail corporation when it's spanned over 25 countries. This is your go-to grocery store where you can grab your monthly essentials, Christmas goodies, wholesome snacks, and everything in between. Yes, we're talking about Walmart! 
What started as a humble discount store in the state of Arkansas has now become an industry giant, with over 112,000 stores and ten international eCommerce websites. Walmart has emerged as the world's largest retail company.
Walmart operates a successful chain of hypermarkets, grocery and discount stores; it has generated a whopping revenue of 572 billion dollars in 2021 alone! 
But markets aren't the only industrial entities that fall under the network of this booming corporation; Walmart owns at least 20 other companies!
You may have heard some of them too. Today we'll get into the nitty gritty of Walmart subsidiaries and all you need to know about them.
History of Walmart
Walmart's history is like something out of a classic tale. Sam Walton, the founder of Walmart, was a poor farmer struggling to make ends meet. Despite being constantly discouraged by his peers, he decided to venture into the retail business and opened his first store in 1950.
He built the store with the motive to provide quality products at affordable or discounted prices. Sam wanted people to have a better living, even if they were tight on budget. The store was called Walton 5-10. 
By 1980, the stores multiplied, Walton became Walmart, and the company expanded to such an extent over the United States that it now had a supply chain of its own.
In 1995, Walmart made its debut in Canada by inaugurating its first store outside the United States.
Today, the company has over 2 million employees! That makes Walmart one of the largest employers in the world.
20 Companies Owned by Walmart
Flipkart
Flipkart is India's largest online retailing company. Both Amazon and Walmart contested a bid to acquire a substantial stake in Flipkart's ownership. Walmart ended up winning the bid in 2018 and paid 16 billion to secure 77% ownership.
Walmart's executive leadership made it clear that it would not want to interfere with the originality and spirit of Flipkart. They wanted it to run successfully the way it was and keep it distinct from Walmart's enterprise. 
Flipkart has grown in value ever since. It stands with a worth of 37.6 billion as of today!
Jet.com
Jet.com was a target for Walmart. They wanted to acquire it to curb Amazon's growing presence in the eCommerce market.
Like Amazon, Jet.com also hosted numerous consumer goods online. 
Jet.com was purchased for 3.3 billion. However, due to the stunted growth of the company, Walmart announced that it would shut down its operations. The fate of Jet.com is ambiguous as of today.
Eloquii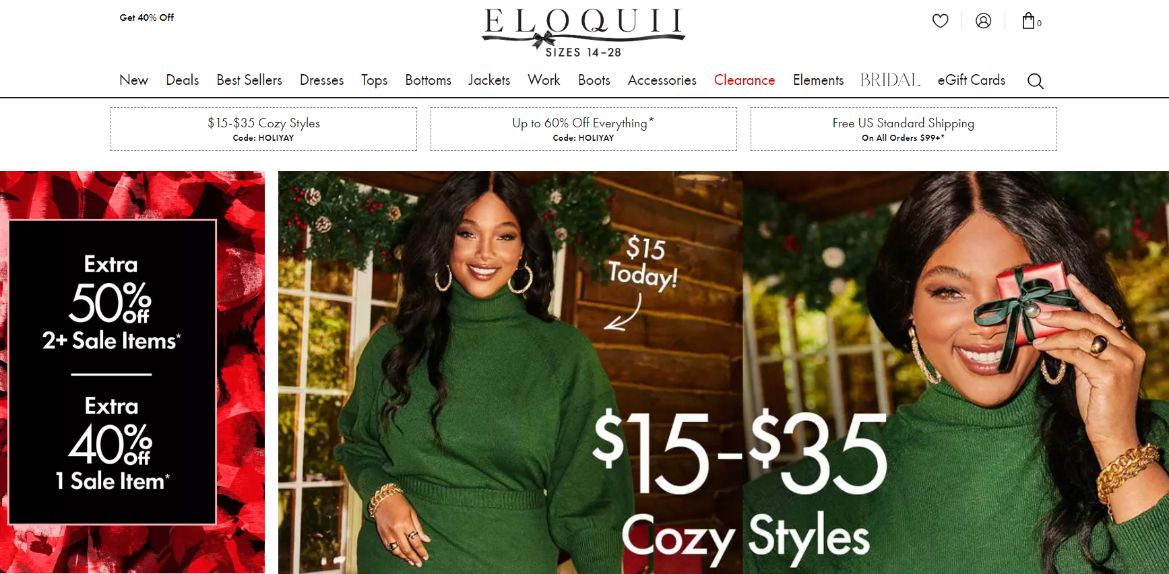 This is an exquisite fashion solution for plus-sized individuals. It was founded in 2012 by John L. Auerbach.
A lot of famous online apparel brands are hosted by Amazon. Therefore, Walmart wanted to set a benchmark in the textile industry by acquiring a well-reputed brand that stands exclusive in availability. 
They wanted a brand that was off Amazon's platform, and Eloquii served as the perfect candidate.
Eloquii's acquisition is Walmart's venture into the fashion and apparel niche. Walmart wants to aware its contenders that it is expanding its ecosystem to create a widespread e-Commerce presence in all fields!
Walmart paid $100 million for Eloquii.
ModCloth
ModCloth is also a fashion and clothing retailer that caters to the taste of people inspired by indie and vintage-style clothing. 
Walmart intended to attract the millennial consumer base through the acquisition of this brand in 2017. The details of the acquisition price were not officially disclosed, but it is rumored to be circa 60 million dollars or more. 
Bare Necessities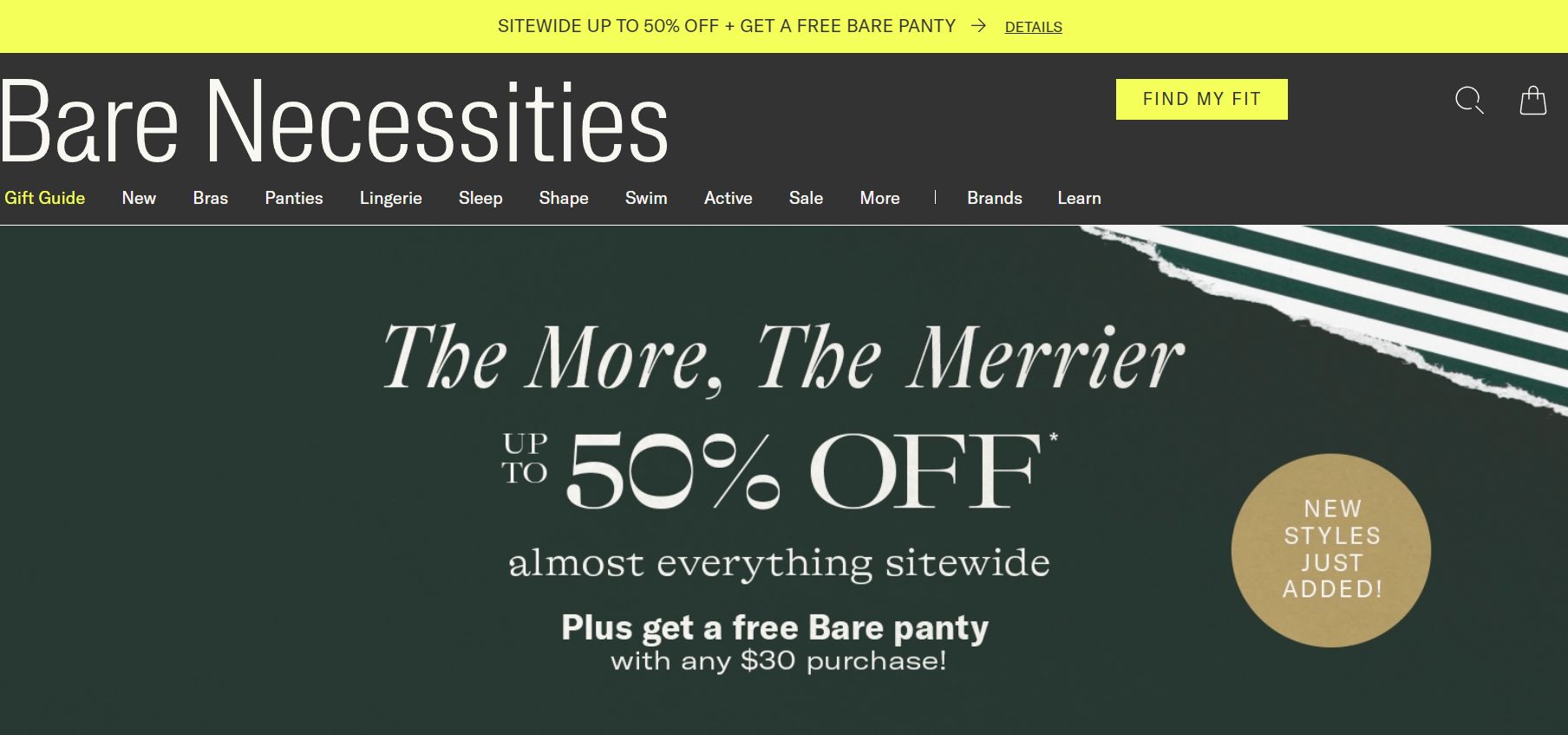 Bare Necessities' acquisition was timed shortly after that of Eloquii's. It is an online lingerie store with massive clout.
Before Walmart acquired Bare Necessities, it had been running successfully for 20 years. While Walmart did not disclose the figures for acquisition pricing, they did elucidate the purpose of their deal: Walmart will host Bare Necessities products on its platform and also on that of Jet.com's.
The chief executive of Bare Necessities, Noah Wrubel, will keep the company's essence alive and put forth lingerie designs that have high demand in the industry.
Vudu
Vudu stands as one of the most significant subsidiaries of Walmart. It is a joint venture between two entertainment giants, NBC Universal and Warner Bros studios.
It is similar to Netflix and Amazon Prime. Vudu allows its users to access a large plethora of movies and seasons.
Unlike the above-mentioned digital video streaming services, Vudu requires no monthly subscription. Instead, it relies on income via advertising and video renting.
Walmart paid $100 million for Vudu's acquisition in 2012.
Moosejaw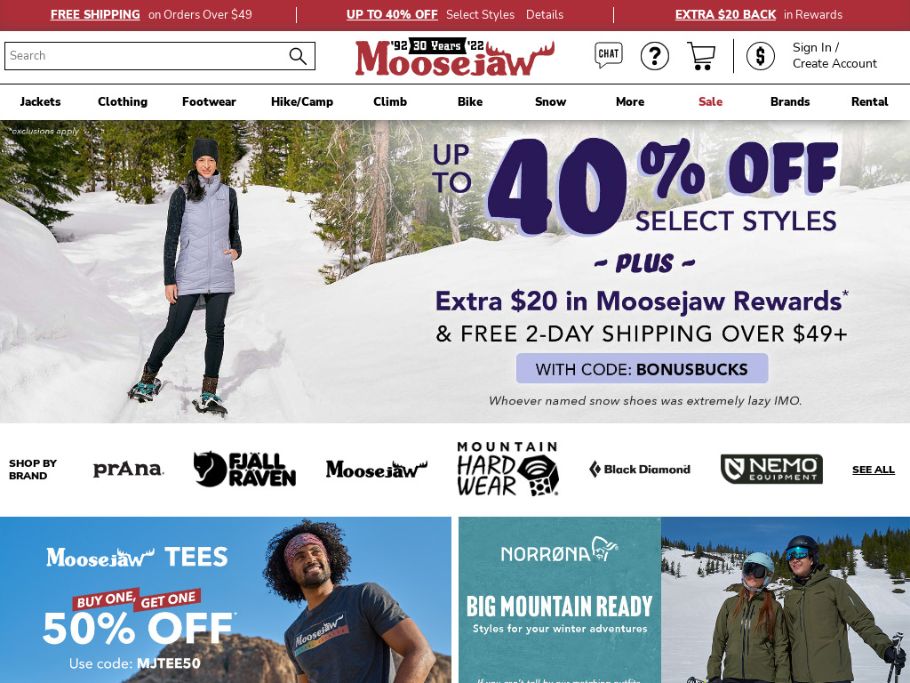 This brick-and-mortar retail company was founded by Robert Wolfe and David Jaffe in 1992. Moosejaw is an online store that sells high-quality climbing and camping gear, such as backpacks, apparel, and footwear. It hosts multiple highly-coveted brands.
Famous wilderness apparel brands such as The North Face, Marmot, and Fjall Raven now fall under Walmart's umbrella. 
It is one of Walmart's recent purchases, as it was acquired in 2017 for $51 million. 
Asda Stores, Ltd
Walmart paid a hefty 7 billion for the acquisition of Asda Stores. Like Walmart, Asda Stores is a British supermarket chain founded in 1949. It is spread across the United Kingdom with over 630 stores.
Asda Stores offers a wide variety of fresh groceries and high-quality supermarket items.
In 2018, Walmart hinted that it would sell off Asda Stores to Sainsbury's for $10.1 billion while retaining 42% ownership of the company.
Sam's Club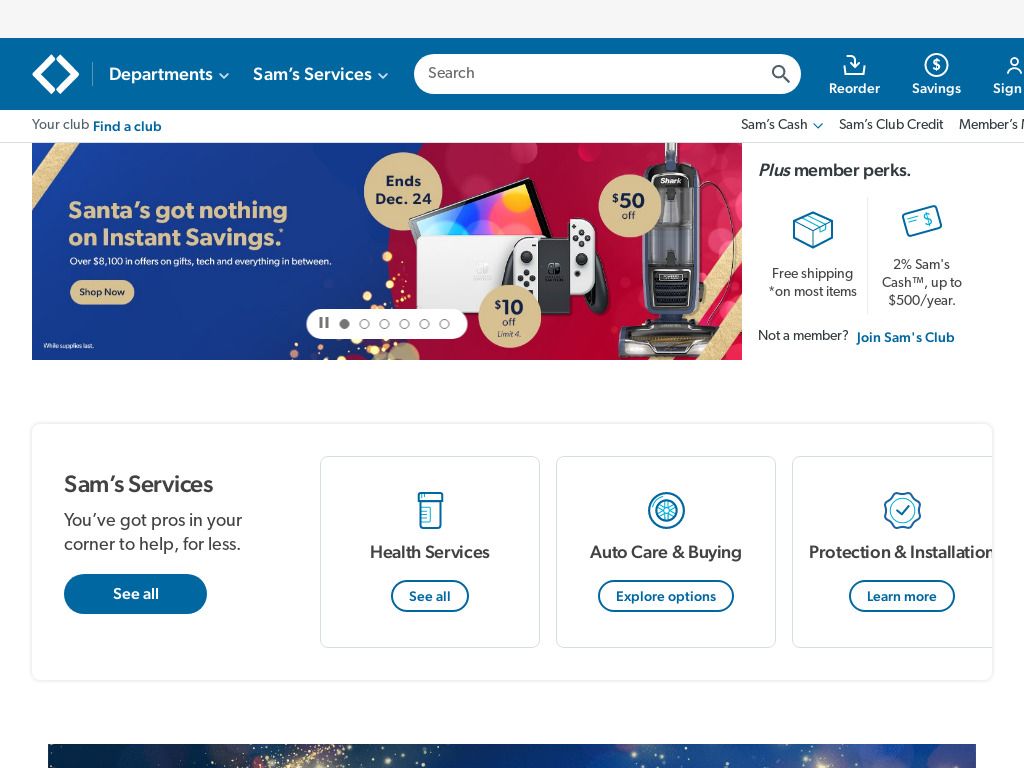 Sam's Club was founded by the founder of Walmart himself. It was one of Sam Walton's side businesses inaugurated in 1963.
Sam's Club also propagated the motive of catering to people in need. It was created to help small business owners save money by allowing them to purchase goods in bulk amounts from any of Sam's warehouses.
To date, there are 600 warehouses in the United States alone and 200 warehouses spanning the globe! 
You have to register your business in the Sam's Club in order to gain membership.
Art.com
This artsy wall decor and frame printing company was founded in 1998 by Joshua Chodniewicz and Michael Heinstein. 
Art.com is a recent purchase from Walmart. It was acquired in 2019 and has ever since generated a yearly revenue crossing $300 million!
Seiyu Group
Seiyu Group is similar in nature to Asda Stores and was founded in 1963 by Seibu Department Stores. It forms a collection of popular Japanese supermarkets and shopping centres. All of them are now under the influence of Walmart. 
In 2002, Walmart gained a 37% stake in Seiyu Group, but after 2008 it obtained the majority stake in the company. 
Massmart
This is a South African company that has been catering to the consumer needs of Africans on a large scale, making it the second largest consumer goods provider in Africa.
Massmart owns local African brands such as Game, Marko and CBW. Apart from regular goods, it also deals in general merchandise and liquor.
Walmart acquired the golden 51% controlling stake in Massmart in 2011 for a little over 2.5 billion dollars.
Bonobos
Bonobos is a men's exclusive clothing and accessories brand. It was founded by Andy Dunn and Brian Spaly in 2007. The brand enhanced Walmart's subsidiary count in 2016 in a 30 million dollar deal.
Andy Dunn remains senior vice president to date, and the brand has expanded to 62 locations.
Shoes.com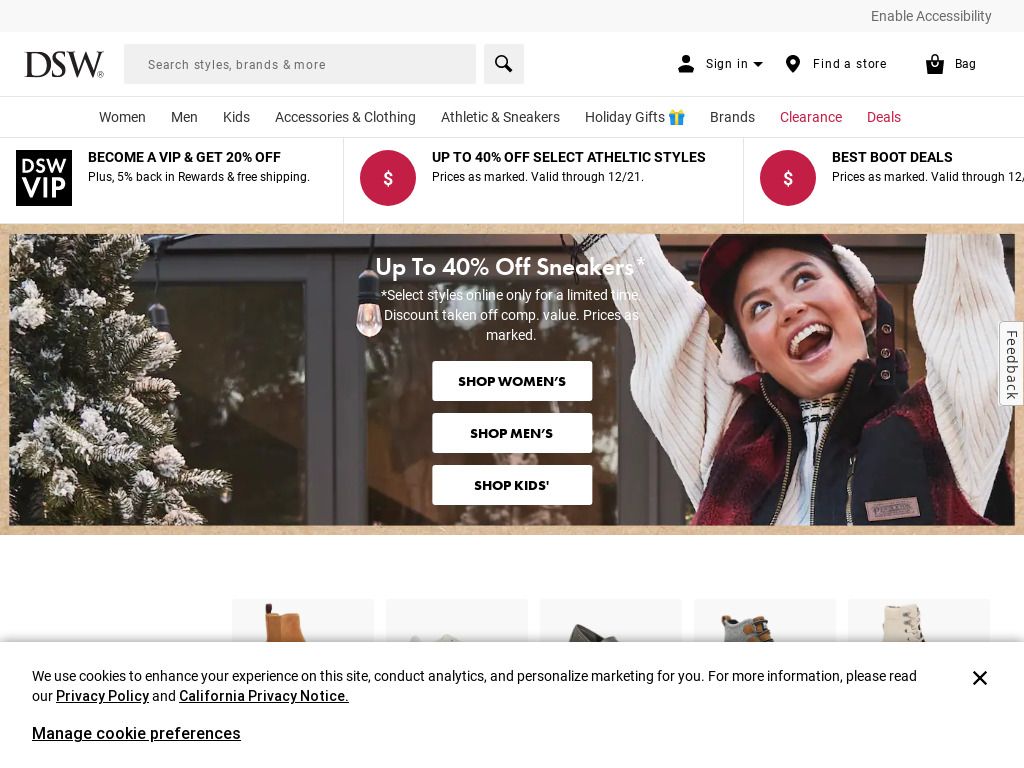 Walmart actively ventures into the nitty gritty of the eCommerce market to put on its A-game against its competitors, so it came as no surprise when Shoes.com fell under Walmart's influence in 2016. 
Shoes.com was acquired by Jet.com (which is one of Walmart's subsidiaries).
Shoes.com was formerly known as Shoebuy.com, and it hosts over a million products on its website. 
Aspectiva
Aspectiva was founded in 2013. It stands as one of Walmart's latest purchases as it was added to Walmart's subsidiary pool in 2019.
The brand Aspectiva is an artificial intelligence based product review start-up designed to help consumers make their purchasing decisions more smartly.
Lider
Lider is predominantly a grocery store but also offers a wide range of toys and electronics for its customers. It is an extension of Walmart Chile.
It was acquired in 2009, and now Walmart has a controlling stake of 58.3% over Lider.
Supermarcados Amigo
Amigo was founded back in 1966 and held its title as a leading supermarket chain in the United States. It was purchased by Walmart in 2004.
Hayneedle
Hayneedle is another one of Walmart's subsidiaries bought with the motive of keeping Amazon's influence at bay.
The brand specializes in furnishing and decor. It is headquartered in the state of Nebraska.
Best Price Modern Wholesale
This was Walmart's joint venture with Bharti Enterprises of India. The deal was inaugurated in 2006. However, the Indian government imposed certain restrictions, and Walmart could not gain access to India's retail industry directly.
The companies decided to separate their paths in 2013. Still, Walmart owns at least 20 Best Price stores in India to date.
CARHCO
CARHCO stands for Central American Retail Holding Company. Today, Walmart owns 51% of the company after it sealed the deal in 2005.
This leading American supermarket and hypermarket chain has over 800 stores across the US.
Ask Away; The FAQ Section
Why is Walmart so successful?
Walmart has its own supply chain and thus does not need to rely on external suppliers and sources to keep its business booming. This is one of the major reasons for Walmart's rising legacy.
Another reason for its success is its all-time slogan, 'Always Low Prices', which attracts a swarm of customers to its stores.
Who owns Walmart?
The Walton family owns the controlling stake in Walmart. Carl Douglas McMillon is the current president and CEO of Walmart. The second largest stakeholder is one of Walmart's investors, better known as The Vanguard Group.