We have all heard the wise saying, "Don't judge a book by its cover." As much as we try to follow that rule, we end up doing the opposite. This exact quote also applies to iOS application icon design. Don't get us wrong and focus only on the looks, the app itself has to be great, flexible, simple, and easy to use. But keep in mind somebody out there migh not purchase it just because it looks ugly. For this reason, your iOS application icon has to be a beautiful stud!
Now that we got that part out of the way, its time to check out some great iOS application designs. Whenever you are designing an app icon, its vital to focus the entire design around the applications sole purpose. Whenever a person looks at it from a glance, they should be able to get at least a rough idea of what the app does. Once their attention is caught, they will click on it and read the brief description of what it does. Also, if you are in charge of the description make sure to construct a one sentence masterpiece!
Today we have gathered a great little collection. The following icons are some of the best app designs we have stumbled upon. Can't really place the following in a specific category, so just browse around and check out the descriptions. No we did not go through the 350,000+ of apps, so if you know of any hidden gems we missed, don't be scared to let us know in the comment section.
1. Notica Icon
Notica is the ultimate way for you to connect the things you see with what you want to remember about them. Make your memories look 1000x better, now with the best image effects, and Facebook, Twitter and Tumblr sharing!
Website: Cleversome.com
Purchase: Itunes.com
2. Soundz.fm
Access your favourite soundz.fm radios from anywhere. Download our official applications for iPhone or bada-based Samsung phones.
3. Speedtest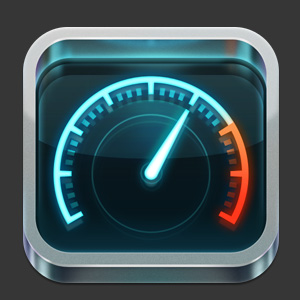 By using Speedtest.net, you can consistently verify if your Internet service provider is delivering the connection speed they promised.
4. Scopy
Busy checking photo links from your old Twitter client? Scopy extract photos from your timeline and present them quickly and beautifully. Browse pictures from your friends, or search a topic. Be prepared to be surprised!
5. Project Noah
Project Noah is an award-winning mobile application that helps nature lovers discover local wildlife and aspiring citizen scientists contribute to current research projects.
6. LastStandStan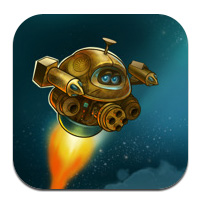 Last Stand Stan is a space action game where the player takes the role of Stan (STatic Alien Neutraliser)*(see update note below) to defend the last Po'Trubian world from the evil Sleevils.
7. Dring
Create and remix ringtones directly on your iPhone!
8. Dovetail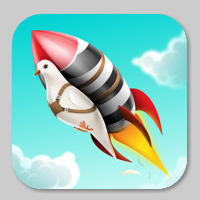 Dovetail is an easy, mobile and stunning invoicing and task management application.
9. Postman
Create amazing postcards with Postman and share them everywhere! Facebook, Twitter, Email, Web!
Website: Postman
Purchase: Itunes.com
10. Convertbot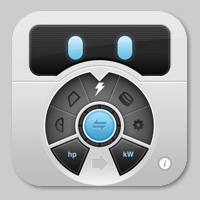 Convertbot allows conversion between over 500 units across over 20 categories including currency, time, length, and many more.
11. Thermo
Thermo is a simple approach to Weather. This little pocket thermometer shows the current temperature outside along with the temperature from the day before.
Website: Thermo
Purchase: Itunes.com
12. iSaidWhat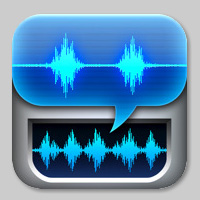 Record voice notes, interviews, lectures, ambient sounds, podcasts, etc; Cut out parts most important to you and share it with ease.
13. Tap Zoo
Create and care for your very own zoo from your iPhone!  You're moments away from building and customizing your own zoo by choosing which animals to buy, and which to breed.  Have fun nurturing and customizing your very own zoo.
14. Bills
Track your bills with a visually stunning interface!
15. Astronut
Let gravity and guts be your guide as you blast off on a planet-hopping adventure of cosmic proportions! Explore uncharted galaxies, gather star shards and avoid unfriendly life forms, all on your quest to explore the universe and become the ultimate hero.
16. Birdbrain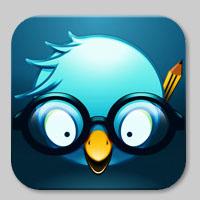 Birdbrain monitors your Twitter account for changes to your friends and followers, and tracks mentions and retweets.
17. Dunk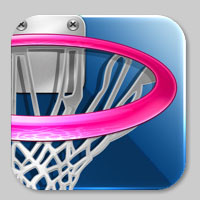 Dunk is a Dribbble feed browser that will let you tap into the constant stream of inspiration uploaded to Dribbble by designers, illustrators and photographers worldwide.
18. Outside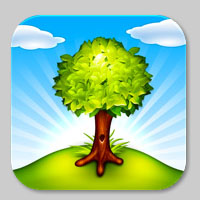 Outside is a visual weather forecast with custom push notifications like you've never seen before.
19. Pulp
Pulp allows you to turn your favourite RSS feeds into your own personalized newspaper, and make scanning through the news quicker and more enjoyable than ever before.
20. Camera +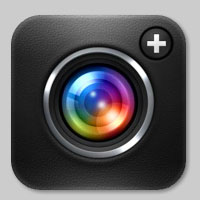 Camera+ will help bring that creativity out in you, all with a fun, innovative, and beautiful design.