Last Updated on March 3, 2023
With the new release of Facebook pages many people are getting very creative with their own profile pictures. French artist Alexandre Oudin (#8 below) is the one responsible for this awesome creativity. Today we will showcase some creative profile page designs for you to get inspired, and hopefully make your very own.
If you dont wish to mess around and try to figure out this hack yourself, we have included a useful tutorial by photographer Florian Stravock( Youtube video below). You can download the Photoshop document used in the video here. However if you are like me and are very lazy, check out this image tool created by TechCrunch reader Trevor Farbo. This tool is named Piccut, it will allow you to upload a desired image that you would like to use for your profile picture. Once uploaded to Piccut, the software will then cut it into correct pieces that you will upload in order to Facebook and achieve this task.
Here are a few other tools that emerged from this phenomenon:
http://www.picturize.me/ (same tool as Piccut)
http://apps.facebook.com/ProfilePhotosBar (a Facebook app that does this automatically for you without having to upload pictures manually)
1) Take a screenshot of your new Facebook profile page.
2) Create a new Photoshop doc of your current screen size.
3) Grab the Slice tool (same family as the Crop tool) and select around the pictures.
4) With the Marquee tool, select around the sliced areas.
5) Bring the image that you want on Facebook into Photoshop and position it roughly the way you want it.
6) Drag the image layer under the Facebook layer and refine your positioning.
7) Go to "File," select "Save for web and devices," select all your document area, click "Jpeg, set the quality to 100% and save. Under slices select "All user slices."
8) Upload your pictures to Facebook and tag them from last to first. When you get to the first picture click "Make this my profile picture."
We also found this amazing video, showcasing  amazing use of Facebook profile hacking!

1. Chris Williams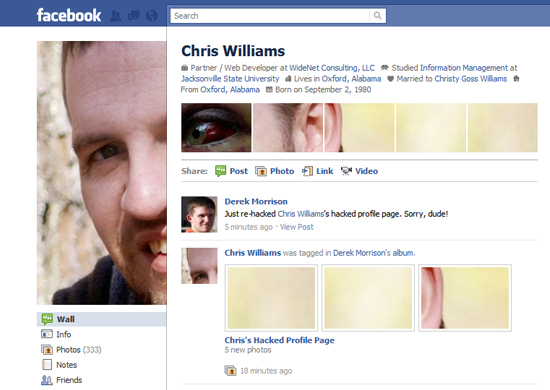 2. Jon Yang
3. Lexy Page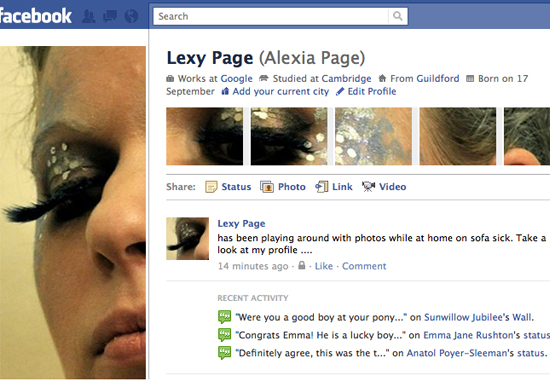 4. Jayden Tan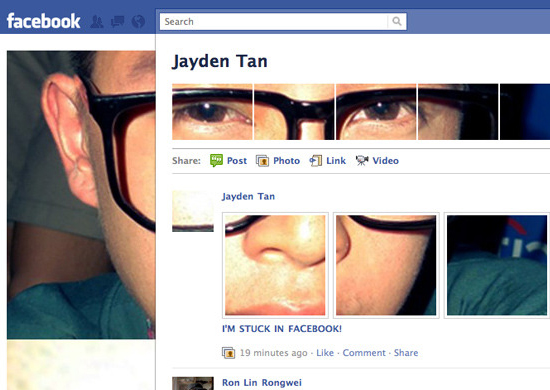 5. Antony Legrand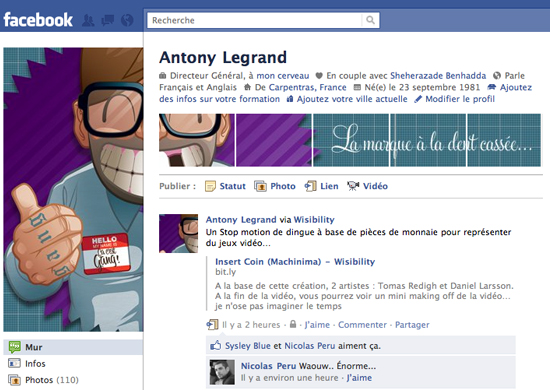 6. Thibaut Le Brasseur
7. Adz Zafe
8. Alexandre Oudin
9. Cedric Belconde
10. Ouri Stopek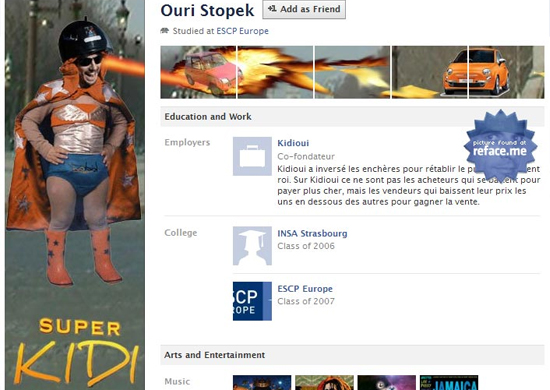 11. Rob McCann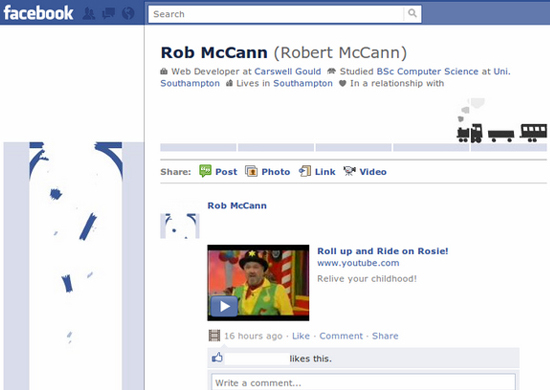 12. Murtadi Khan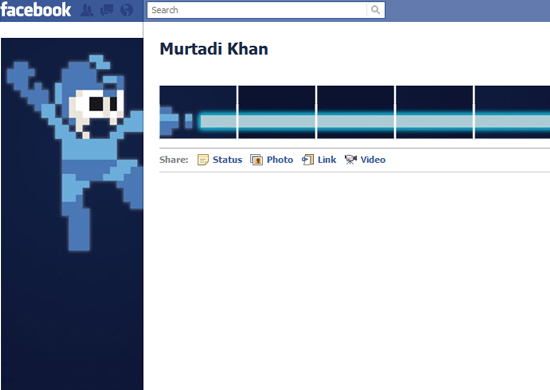 13. Chris
14. Tamara Lynn Luke-Kwan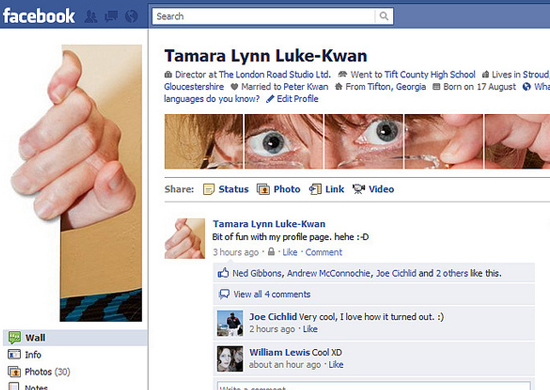 15. Nicolas Pittet
16. John Danger Burrows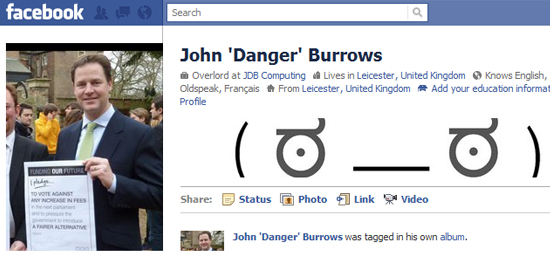 17. Lior Grossman
18. Jonathan O'Brien
19. (Don't know the owner, but we thought it was creative!)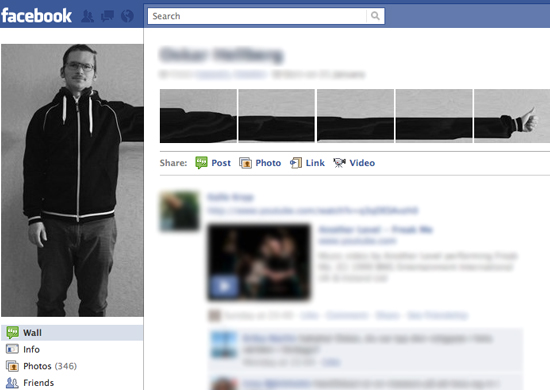 20. Jason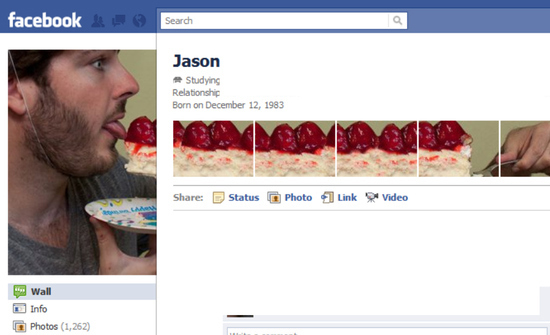 21. Katie Sokoer

22. Luke Kingma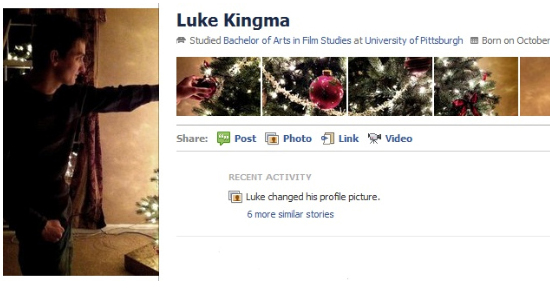 23. Cyril Boggs Serrano
24. Marc Laurent Atthalin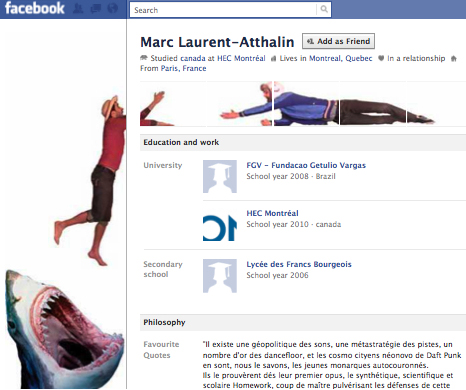 25. Airport Nürnberg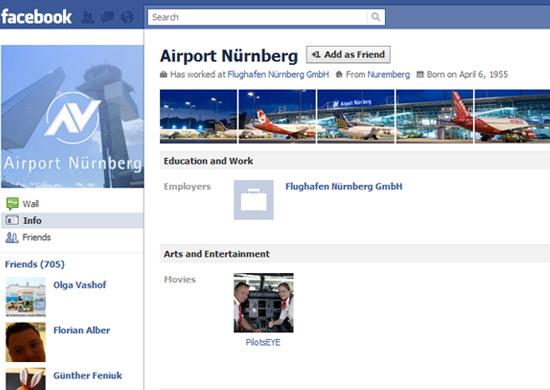 Do you know of any other creative Facebook profile pages, or have you made your own? If so, please comment below and provide us with a link. If we find it inspiring we will gladly add it to this list!