The worst thing that can happen on your blog is to publish lots of posts but get ZERO engagement in return.
The purpose of a blog is to connect with and get a reaction from your audience about your niche, among other things. Therefore, if you're not getting traction with your blog despite your attempts at mobilizing your readers to leave a comment, share the post on social media, or subscribing to your email list – anything – then there's something terribly wrong with your blog.
Assuming that you're getting traffic from different sources, your biggest problem now is for your visitors to take action on your blog content. Below are ways that you can get this done.
Use interstitials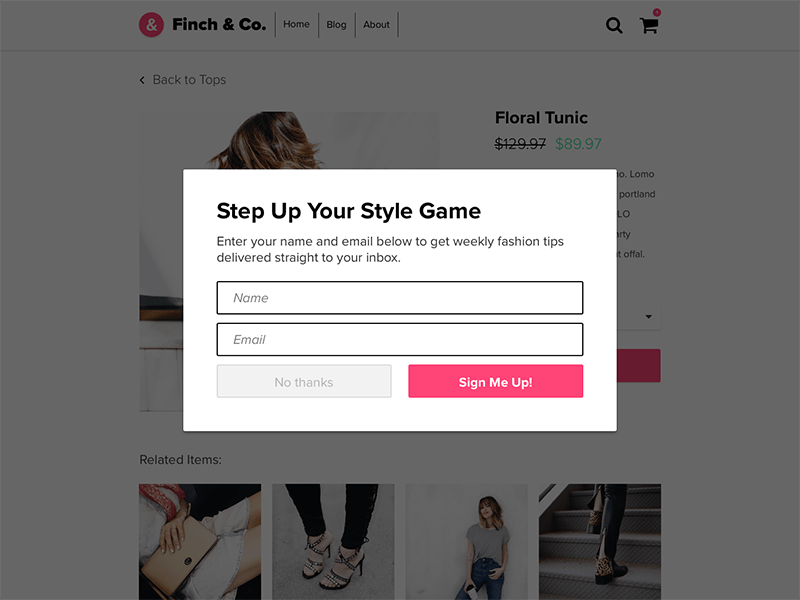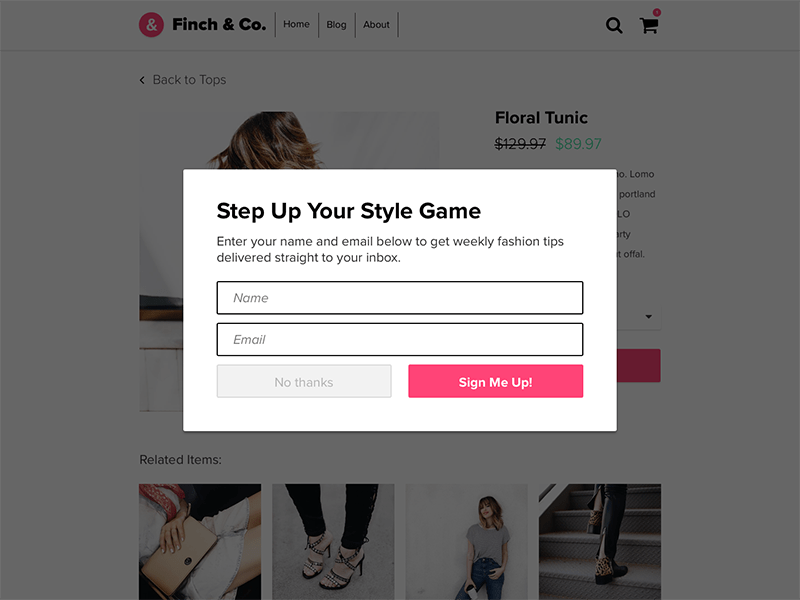 Interstitials, also known as opt-in forms, occupy the entire page with your offer in it. This type of form is generally used to collect the emails of visitors so you can send them your email campaigns. You can also use interstitials so encourage people to share or click on your landing pages.
For examples of eye-catching interstitials, check out this inspiration post for design ideas.
While these are effective in compelling your site visitors to your call to action, it ultimately depends on how you use them. Some site owners make the same opt-in form appear on all pages after they load in the browser. This use of opt-in forms on your site can annoy your visitors enough to force them to leave your site and never visit again.
Therefore, you need to use interstitials judiciously, and you can start by following the basic tips below:
Trigger your forms after people scroll down the page– You can make the forms appear after your site visitors scroll down to a particular portion of your page in percentage. Doing so can potentially increase your conversion rate since the form will pop on the page while your audience is assumed to be reading your content.
Limit where your form will appear on your site – Make your forms appear only on blog posts. You don't want your interstitials to appear on your landing pages because they disrupt your visitors by creating a multitude of choices within a page, thus paralyzing them from making a decision.
Try exit intent– If you're not getting a reaction from a scroll-triggered form, then you should try exit intent, which is a trigger that will show the form on the page if the mouse cursor leaves the page to click another window or open a new one.
For more information about using interstitials and opt-in form to increase engagement, you can refer to this post to learn the best practices of crafting a compelling form, as well as must-use tools you need to set up your forms.
Make users care enough to comment
If you want your visitors to share their thoughts on your blog post, then you need to give them an incentive to do so. Since the principle of blog commenting is to put a spotlight on their ideas within your post, you need to make sure that:
It is easy to comment on your blog
Their voices are indeed heard
You feature them prominently on your blog
You can start by choosing the right commenting platform for your site that will encourage readers to voice their opinions more often that not. If the commenting system of your chosen CMS is drawing flies, then you need to use a third-party system that will act as a social lubricant and make commenting on your blog even better.


One of the most popular in the market is Disqus. You can sign up for an account using your Twitter account and comment at will. You can also set up a voting system so that the best comments will rise to the top of the thread. Not to mention, Disqus has a built-in moderation option so you can review every post before approving them for public viewing.
You can also install Facebook Comments instead so people with a Facebook profile can simply comment on your post without signing up or entering any details. When installing it on your site, particular a WordPress-run site, it is best to install it using code instead of a plugin to avoid extraneous code from slowing down you site.
Once you are racking up comments with your post, depending on your platform, your responsibility is to reply to their comments. Even a simple "thanks" for their comments can go a long way. The principle behind this action is to make people feel important. By responding to their comments, you get to treat them like an actual person, which will encourage them to interact with your blog even more!
Lastly, you can curate the best comments on all your posts in a period by featuring them in a single post. You can do this every week or month, depending on the volume. Take a cue from this post at Thought Catalog where the site handpicks its most favorite comments of the month.
Strengthen your landing pages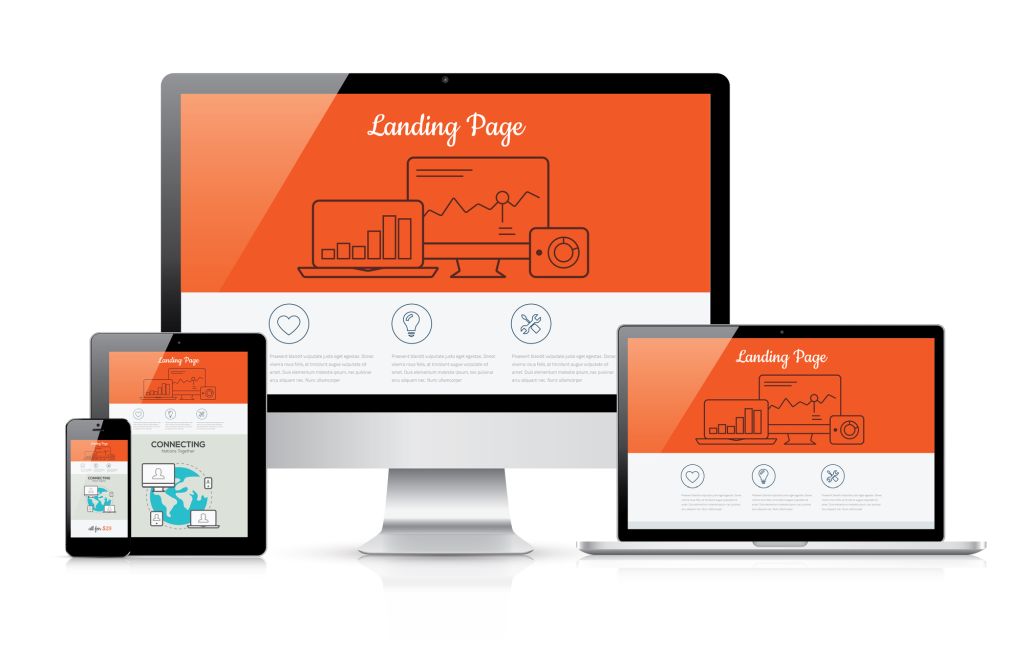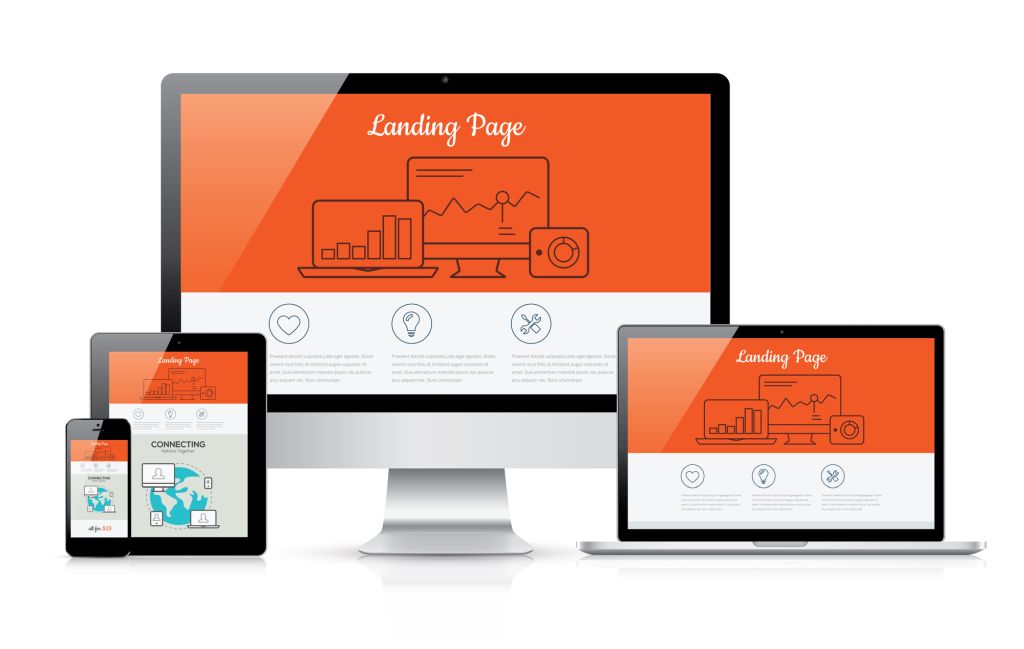 Landing pages are crucial to the success of your site. Unlike blog posts, this type of page is designed not just to engage, but also convert. Depending on the goals for each of your pages, you need to make sure that every element of the page is deliberately designed to compel visitors to sign up to your list, click on a link, and buy your products and services, among others.
This post about landing pages at Blogging Wizard makes great points on how to develop your landing pages. Below are the main points covered in the article that you should keep in mind.
Get rid of unnecessary choices– Remove your menu bar and footer so visitors can't click away from the page. At the same time, doing so keeps all their attention to the content of the page.
Top-notch copywriting– Every word counts in your landing page. You need you employ actionable vocabulary and avoid using weak words like linking verbs and adjectives. Keeping your landing page copy tight and deliberate help maintain the attention of your audience.
Always test– Even if you think the landing page version is the best one you've created, you need to track and measure its performance. Use the data to make your case. The results from your initial analytics will serve as your benchmark, so you need to find a way on how to improve and build off on your landing page's success.
Wrapping it up
Engaging online readers is a difficult task especially consider the thousands of competitions you potentially have. However, if you are willing to put in the work and go the extra mile to make people care about your blog content, then everything is possible.
By following the tips and tactics I laid out above, you will be able to turn fair weather visitors of your blog into rabid followers and regular commenters!