Last Updated on January 20, 2022
Women don't just get shorter haircuts to get a fresh look. They could also do so to declare newfound strength, to appear younger, or to tell a story. In fact, shorter hairstyles on women have quite a history behind it.
Brief History of Short Hairstyles for Women
When did girls begin sporting short hair?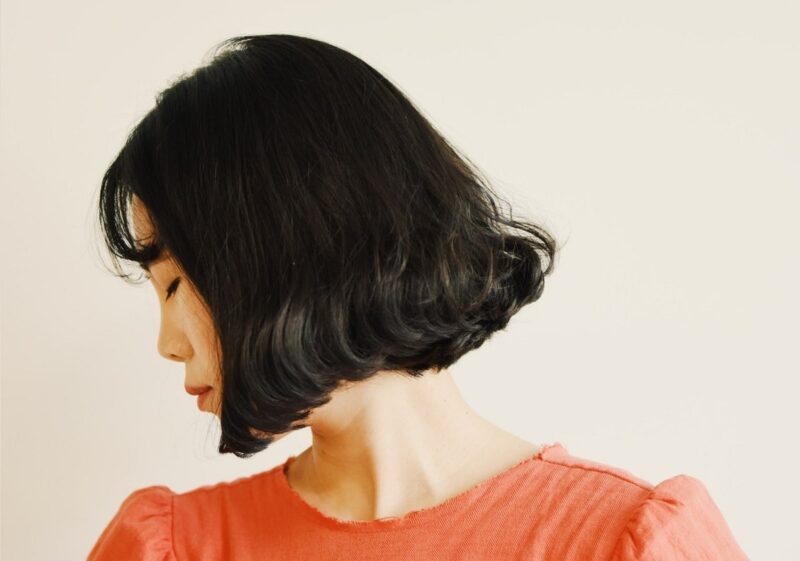 The first documented evidence of women having short hair dated back in 1100 B.C. This was done by widows who cut their hair and buried it with their deceased husbands. This had little to do with being stylish, if not at all.
One of the earliest forms of short hairstyles for women was during the 16th Century. Parisian hairstylist Monsieur Antoine gave his clients what would be known as the bob cut. He claimed that this was inspired by Joan of Arc's pageboy-like hairstyle.
The bob cut saw practical use during the Great War. Military nurses saw its ease of maintenance an asset to those times of turmoil. Shorter hair proved to be more hygienic, too.
Hollywood played a major role to make short hair popular.
1953 gave rise to the pixie cut, which was first used by Audrey Hepburn in the film 'Roman Holiday'. Actress Mia Farrow, cut her hair short in 1966. This act was used as a publicity stunt for the movie 'Rosemary's Baby'.
Melanie Griffith in the 1988 film 'Working Girl' played an ambitious secretary who cut her hair to chin length. She quoted, 'you wanna be taken seriously, you need serious hair'.
What was the public's reaction to it?
Short hairstyles didn't gain much acceptance at first, with women preferring to style their hair with braids or curls. Headdresses were another way to make their long locks less obstructive.
The bob cut though, gained traction in the 1920s. While it was a boon to the nurses who served in the front lines, the fashion was discouraged in the 1930s to 1940s. American schools and churches were against flappers because they were seen to act like men.
Pamphlets and other reading materials scared girls into cutting their hair. These claimed to cause young women to grow moustaches. It became worse after the end of World War II, where women who had affairs with Nazi soldiers had their heads shaved as a symbol of disgrace.
Hottest Short Hairstyles for Women
Nowadays, women sporting bobs, Eton crops, and short layers exude confidence and modern elegance. These styles symbolized transparency and sincerity – that they have nothing to hide. Fun fact: 15 female CEOs of Fortune 500 companies sported bob cuts in 2014.
So if ever you need a little push to cut your tresses, this is it! Go to your hairdresser today and tell them you want one of these cool short hairstyles that ooze success.
1. Ageless Spunk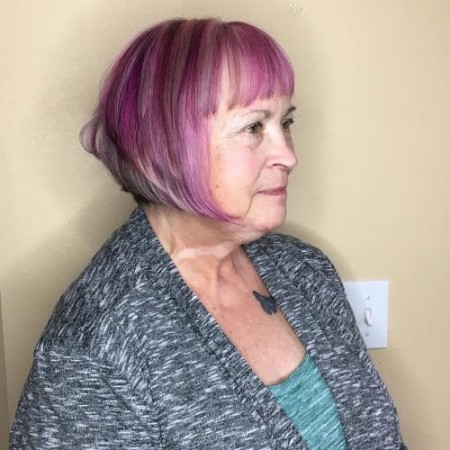 Credit to Amandaculphair via Latest-Hairstyles
Don't let age (and grey) get you down. Wear your hair however you want it with this spunky and colorful style!
2. Rosewood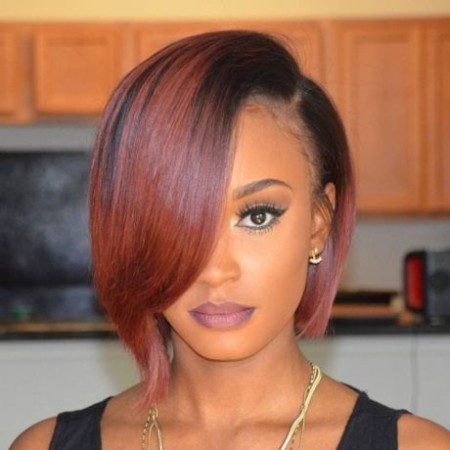 Credit to anthonycut via The Right Hairstyles
Rosewood is one of the most flattering colors on dark skin. Pair with side swept bangs and see for yourself.
3. Thin Bangs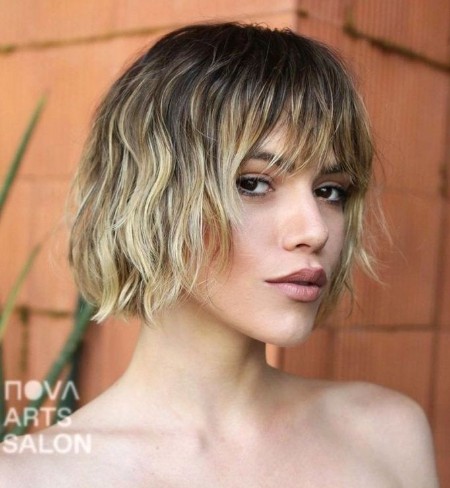 Credit to Sal Salcedo via LoveHairStyles
Women with thin hair rejoice – wavy bobs with thin bangs will not only frame your face beautifully, it will freshen up your silhouette.
4. Bombshell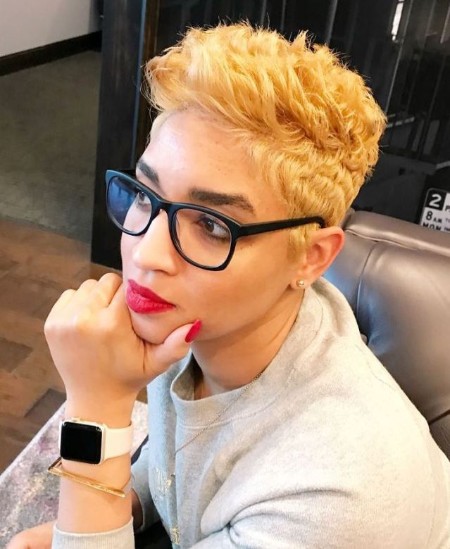 Credit to Kim Harris-Frazier via Hair Adviser
Do blondes really have more fun? Well, there's only one way to find out!
5. Braided Bang
Credit to katrinberndt via LoveHairStyles
Spice up that pixie cut by braiding your bangs. Keep hair away from your eyes in style.
6. Braided Mohawk
Credit to Lucia Hlustsova via LoveHairStyles
A mohawk and a braid – why not! It will certainly add a feminine touch to a plain punk look.
7. Pinned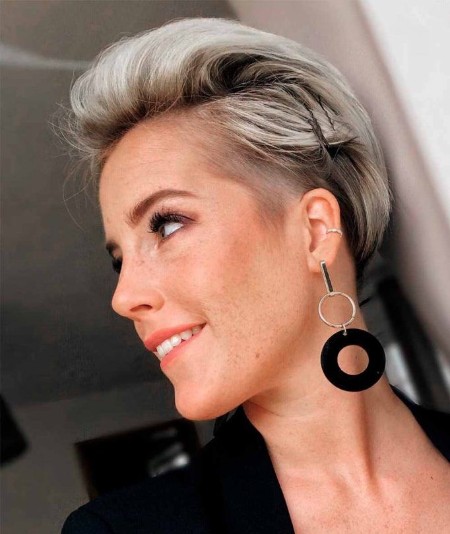 Credit to lavieduneblondie via LoveHairStyles
Secure loose tresses or bangs with classic bobby pins for that stress-free short hairstyle.
8. Buzzed
Credit to hairbydonetta via Hair Adviser
Keep one side of your hair short to add dimension to a round face.
9. Graduated Bob
Credit to Sal Salcedo via LoveHairStyles
Slightly curved at the bottom, this cute cut will add the ideal volume to your hair.
10. Stacked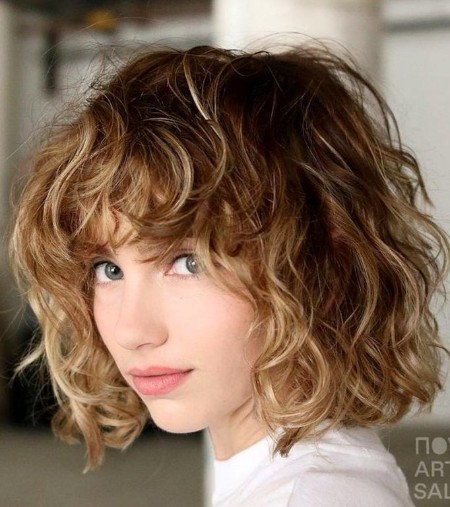 Credit to Sal Salcedo via LoveHairStyles
Got curly hair? Then all you need is this hairstyle, which will give you natural volumes that rock!
11. Curly 'Do
Credit to Pekela Riley via The Right Hairstyles
Curls always bring softness to tresses. It's chic and modern, but also timeless and sophisticated.
12. Accessorize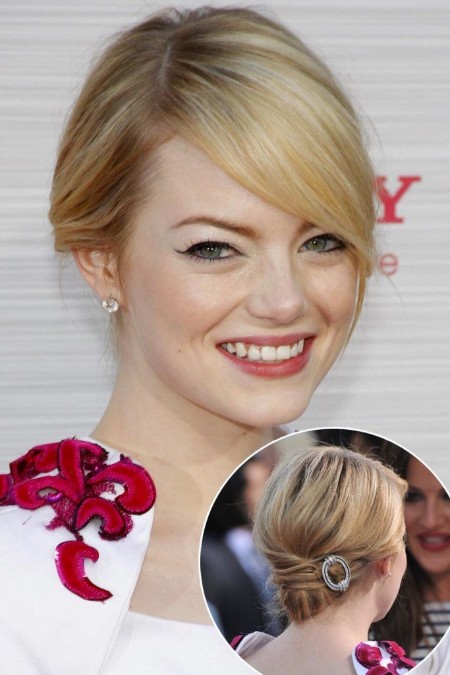 Credit to Tinseltown/Shutterstock via LoveHairStyles
Take it from Emma Stone – the right accessories can make your short 'do ready for the red carpet.
13. Dark Roots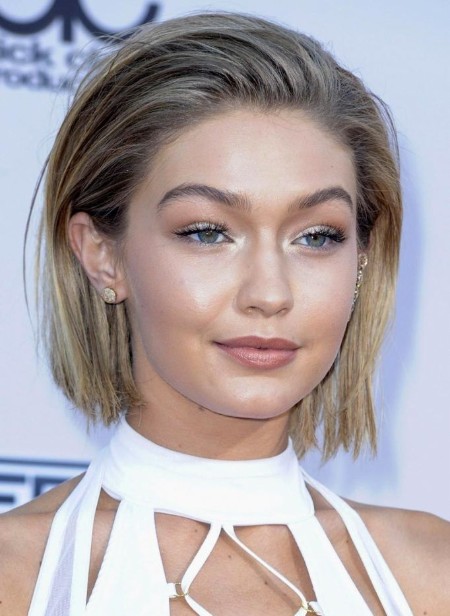 Credit to Tinseltown/Shutterstock via LoveHairStyles
Adding dark roots or a side part to your short hair can bring a different vibe.
14. Half-Up Hair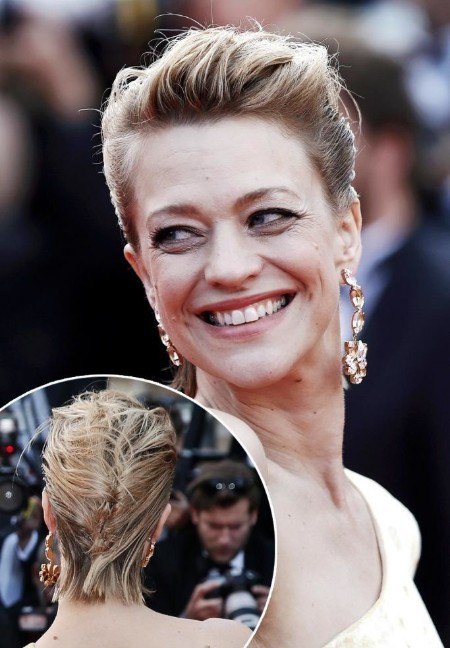 Credit to Andrea Raffin/Shutterstock via LoveHairStyles
Messy half-up braids on short hair are perfect for busy babes with a bus to catch in the mornings.
15. Swoopy Layers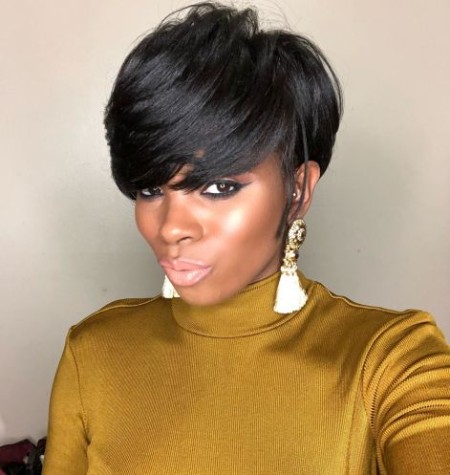 Credit to Mel Marie & Co. via The Right Hairstyles
Layers will allow your hair to grow naturally, but still remain stylish regardless of your updo.
16. Layered Top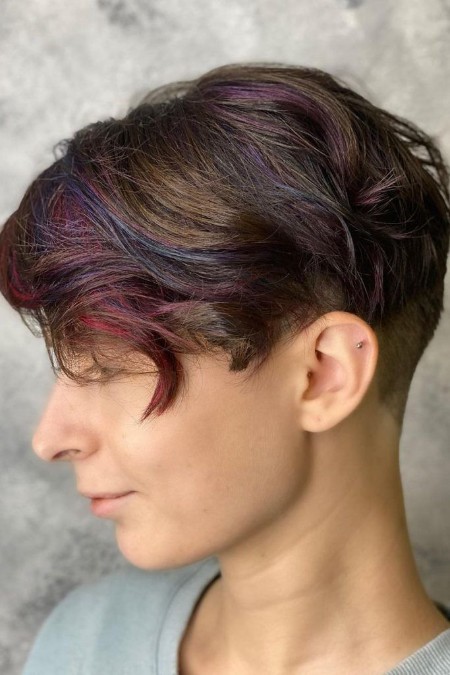 Credit to olga.lebedinskaya via LoveHairStyles
Highlight your hair in various colors to show off your wild side!
17. Wavy Bob
Credit to Mainline Hair Stylist via Latest-Hairstyles
This short style will look wonderful whether you have thin or thick hair – try it today!
18. Side Swept
Credit to Tomiyuki Matsubara via Latest-Hairstyles
Soft, wearable, and frames your face, this hassle-free cut can be kept away from your eyes with a quick tuck behind your ear.
19. Perfect Pixie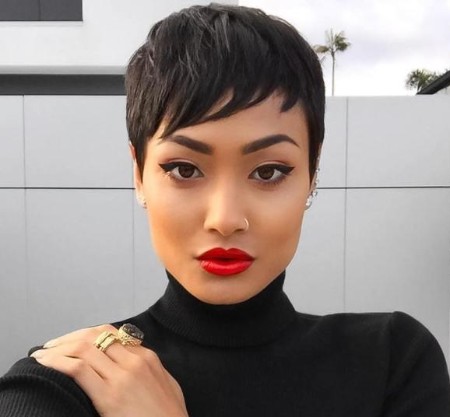 Credit to Micah Gianneli via Hair Adviser
Super fine hair? Don't worry – short bangs are your new bestfriend!
20. Scarf with Pixie
Credit to katrinberndt via LoveHairStyles
Quickly diversify your look with a couple of chic hair scarves.
21. Elegant Crop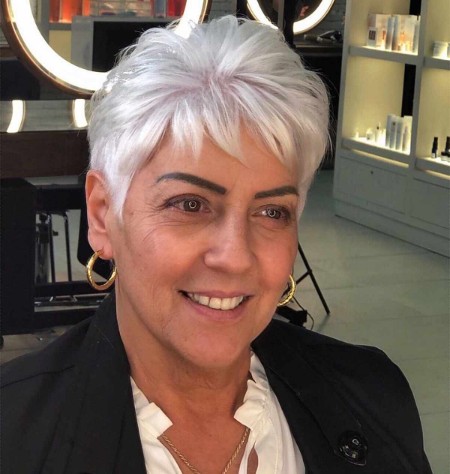 Credit to Alan Albuquerque via Latest-Hairstyles
To give your crop the right volume, rub styling lotions or creams on damp hair, then blow dry.
22. Extra Short
Credit to stepthebarber via Hair Adviser
This daring hairstyle is beautiful on anyone brave enough to don it.
23. The Short Shag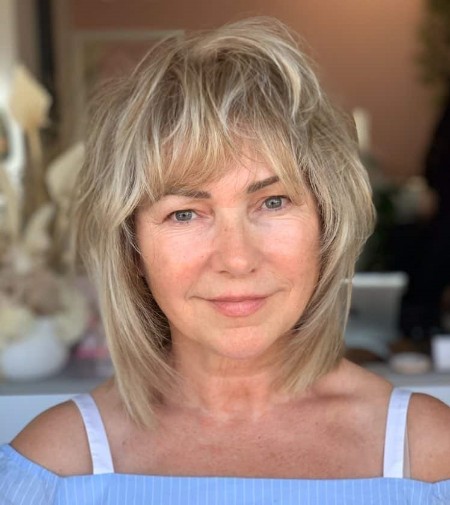 Credit to coolangatta_hair_boutique via Latest-Hairstyles
The choppy layers in this lovely 'do will complement square faces while giving amazing volume.
24. Thick and Wavy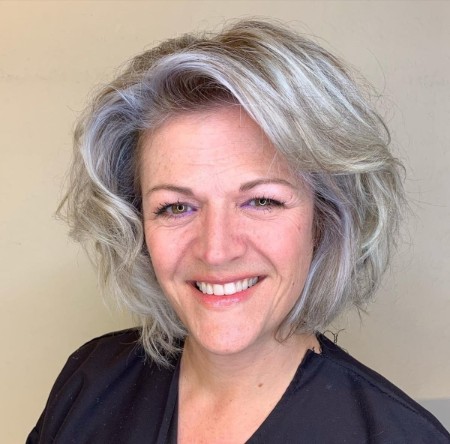 Credit to Socie?te? Beaute? via Latest-Hairstyles
Super cute and can be worn to casual or formal occasions. Ask your hairdresser for the right spray to keep your tresses soft.
25. Soft A-Line Bob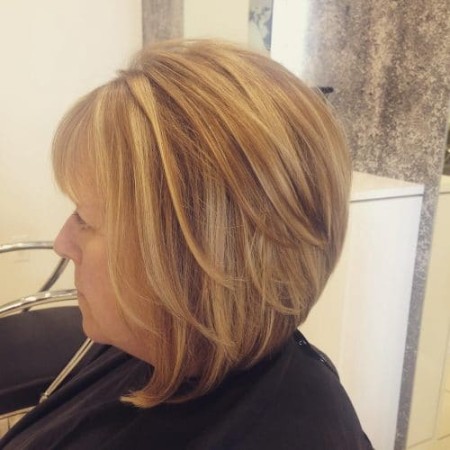 Credit to cassondrashairlove via Latest-Hairstyles
Feel youthful again in this classy bob with a texturized fringe – perfect for medium to fine hair.
26. Spunky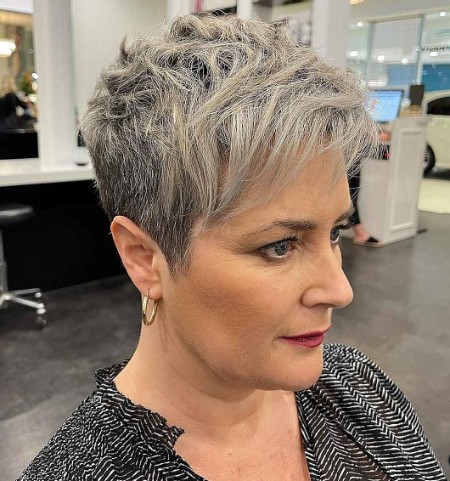 Credit to Hair By Jenny via Latest-Hairstyles
In need of a fairly low maintenance short cut? Then this versatile pixie is your next go-to 'do.
27. Crisp and Tapered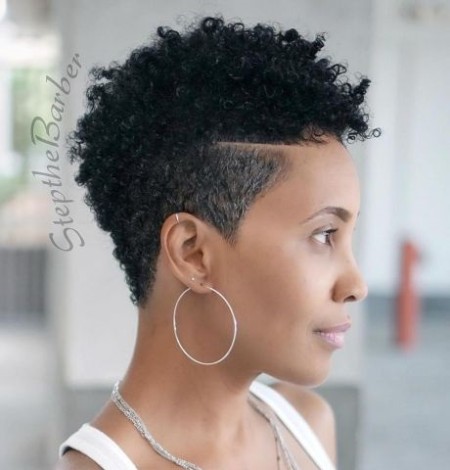 Credit to stepthebarber via The Right Hairstyles
Who says tapered cuts are only for boys? Sport it now to add a bit of boyish charm to your style.
28. Long Pixie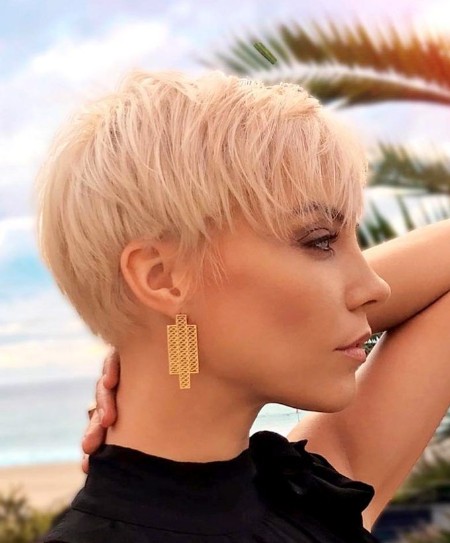 Credit to Sisse Marie via LoveHairStyles
Sexy, cool, and feels comfortable, you'll be summer-ready all year-long in this flexible short hairstyle.
29. Triangular Bob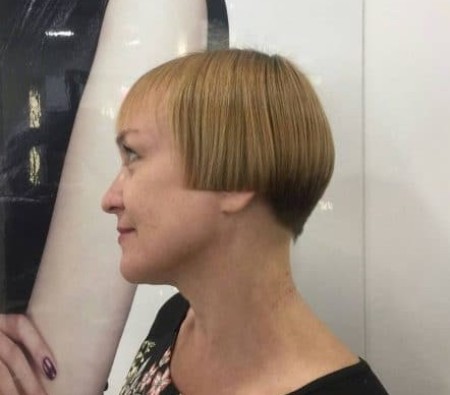 Credit to nikoliverani via Latest-Hairstyles
Short and sharp, this has retro Twiggy vibes written all over it!
30. Short Weave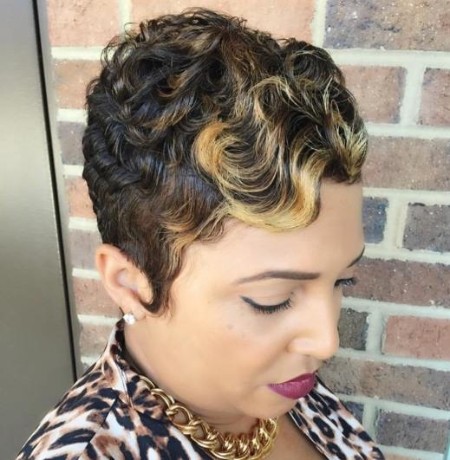 Credit to Tanesha via Hair Adviser
These flawless waves can be achieved with a little help from a trusty hairspray. Then you're all set to party from dusk 'til dawn.