Last Updated on
Patagonia UI is another Photoshop masterpiece where designers used a 12 column bootstrap grid (1170px wide) to create over 130 components and incredible 1000 UI elements. Sounds complicated, but Patagonia is pretty simple to use, so you should consider it for some of your next projects.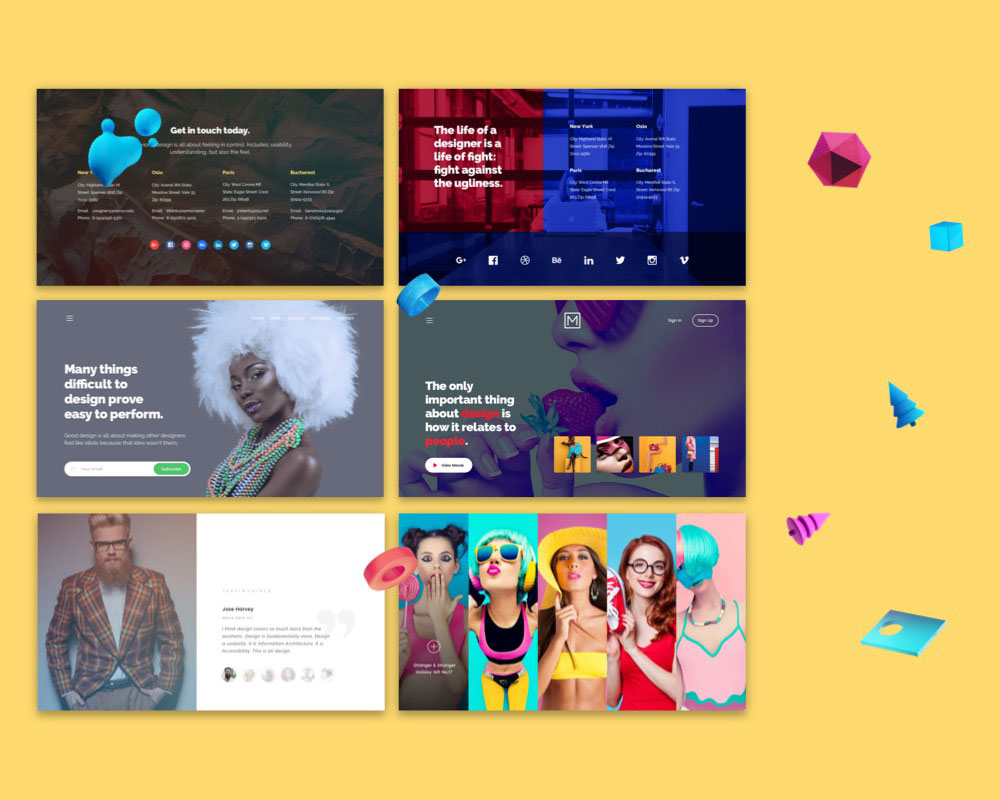 Agurida brings several modern design elements under one roof, and allows you to alter them in order to deal with your project in a more creative way. The framework can literally be used for all sorts of projects, and assembles so well in Sketch formats that it requires just few seconds to implement.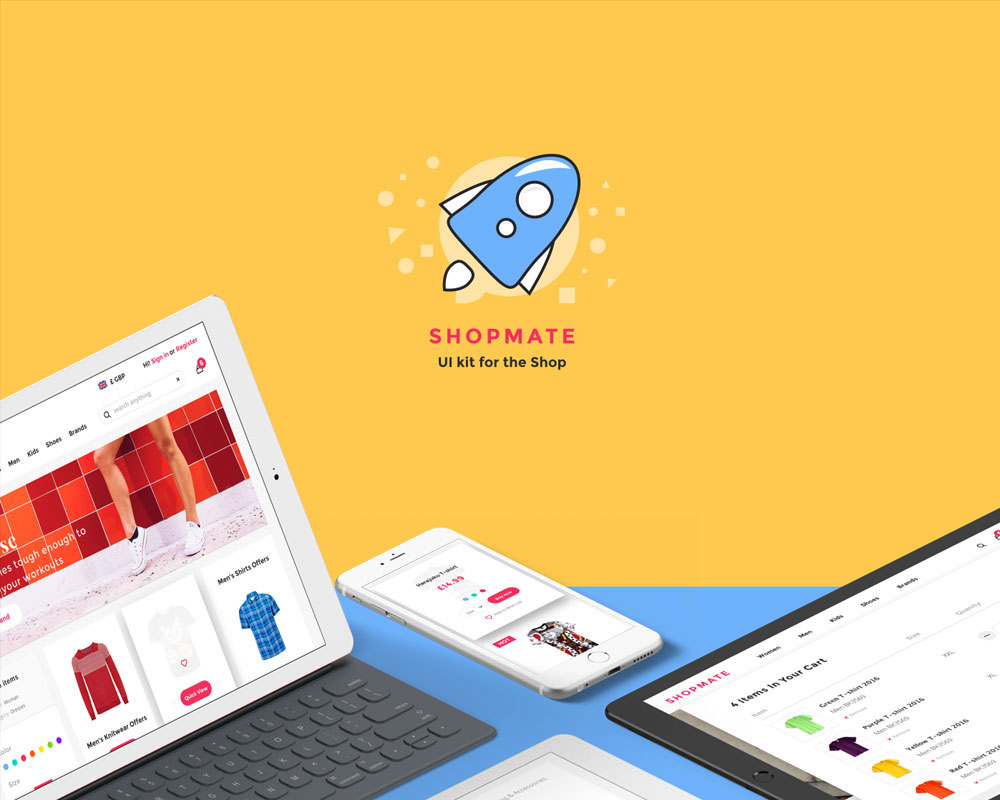 As it can be concluded by the name, Shopmate Ecommerce helps you complete your shop's design, and it offers about 120 different components and UI elements divided in 8 common categories. Its advantage is that it works with pixel perfect vector grid, and permits the customization of every element you may be using. At the same time, it is perfectly assembled in Sketch and Photoshop.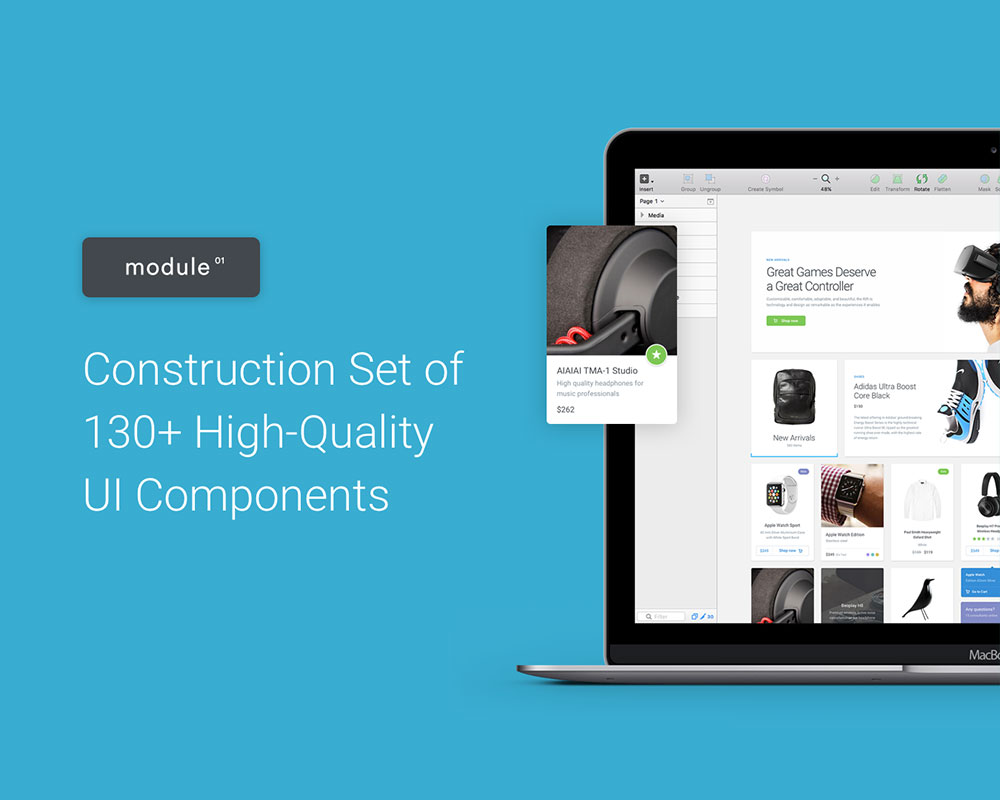 Module 01 UI kit is a rich, but minimal set of clean and fresh design components. The biggest bonus when using it is flexibility, which brings you to a whole new level of design entertainment.
Barni E-shop is the third release of the company's UI series which united its classic 120 helpful components (covers, product pages, login pages, notes, etc.) with modern covers, contents, sliders, and navigation bars.
Noon UI Kit is a very smart choice for those who wish to intensify the welcoming vibe on their landing pages. The spectrum of components is modest compared to similar tools (500 UI elements divided in 10 categories), but that's only because developers intended to create a landing asset. Besides, these ready-to-use components are more than enough to grab attention from the first encounter. Finally, the kit also offers 10 premade landing pages.
Unlike the previous example, Epic is among the richest and most vibrant UI kits made so far. It offers about 118 elements categorized in 9 groups: forms, headers, articles, navigation, media, profiles, e-commerce, widgets, and statistics. Each of them contributes to the idea of designing awesome, clean and modern websites, while their vector shapes allow designers to customize elements to their needs.
While searching for Grade UI kit you will come across the attribute 'powerful' more times than you can imagine. The power consists in the fact that Grade enhances interfaces with 1000 unique Sketch/Photoshop elements that increase productivity by saving time. The neat and logical structure grants an amazing insight in 10 well-divided categories:  headers, blog, social, navigation, dashboard, promo, e-commerce, modal windows, footers, and text & media. The basic elements are also included, the same as 100+ creative icons.
Baikal Startup UI Kit is another large and modern kit with more than 130 attractive components, and 11 amazing categories that lead designers to outstanding websites with minimal effort. The secret of Baikal is compatibility: every component is made to match the rest, being at the same time fully customizable and pixel-perfect. There are also 13 completed and stylish samples for every designer.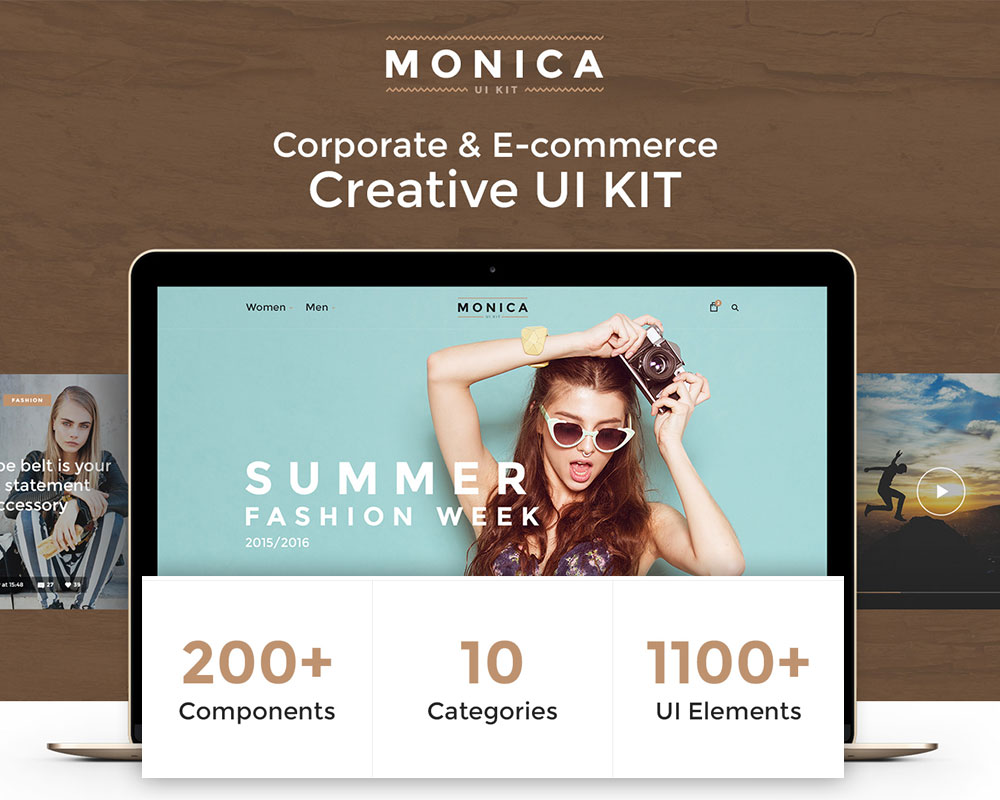 Monica UI Kit was deliberately crafted to make designs eye-catchy and easier, and to organize the work of busy designers. The items are simply at your fingertips, accompanied by editing bars where you can easily adjust colors, sizes, and positions. Overall, the tool is estimated to have 1100 elements divided in 9 categories (blog, media, shop, corporate items, widgets, forms, sliders, navigation, and basics). As expected, all elements are based on 1170px bootstrap grids.