Last Updated on
Exeo is a win-win solution for modern, yet detail-accurate kit that can be easily customized. The choice of elements and categories is wide, and they can be edited to suit every style scenario.
Singleton is the result of 150 hours of devoted work aimed to create the most beautiful design resources, which is why the kit ranks so high among stylish and fresh landing pages solutions. Being both clear and practical, Singleton offers approximately 120 classy cards for any of its 12 categories.
The name reminds of smooth and beautiful interfaces, which is exactly what Silk UI Kit can provide designers. It has become a number-one tool for modern prototypes and cool websites, containing more than 130 must-have components. There are 11 categories to choose from: base, article, forms, headers, footers, media, ecommerce, news, widgets, and navigation.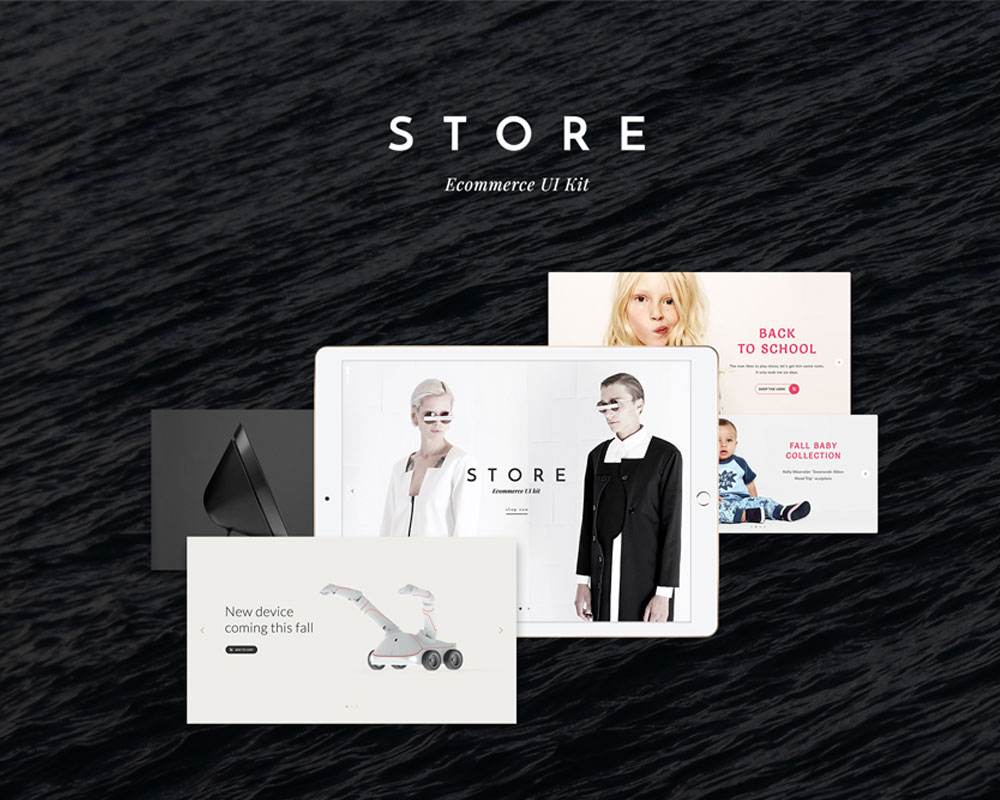 Store is among the cleanest and most modern UI sets which can be used for ecommerce projects.
Daily UI Kit is often disputed as being too diverse, but professional users would certainly consider this to be advantage, rather than a flaw. According to them, Daily UI Kit is an invaluable tool for combining elements, and probably one of the few that can deliver creative outputs with minimal time and efforts. All it takes is good taste.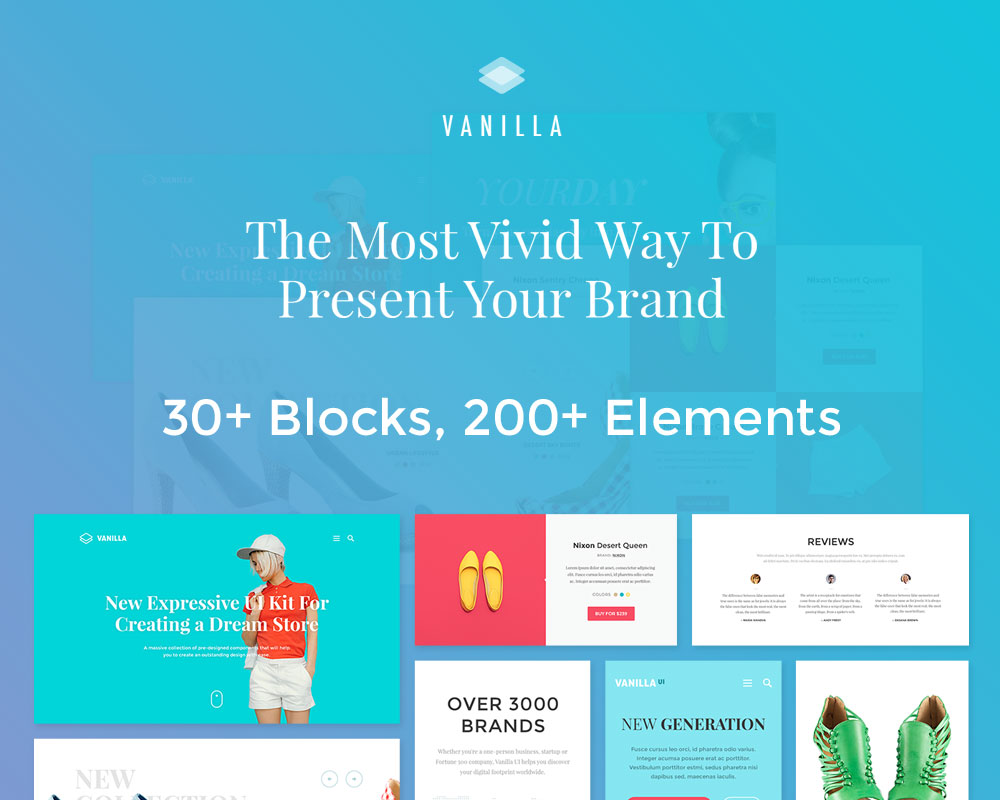 Prototyping websites is a piece of cake with Vanilla UI kit, because of the fact it contains 30 well-designed blocks, 200+ original elements, and an irreplaceable set of 60 unique icons.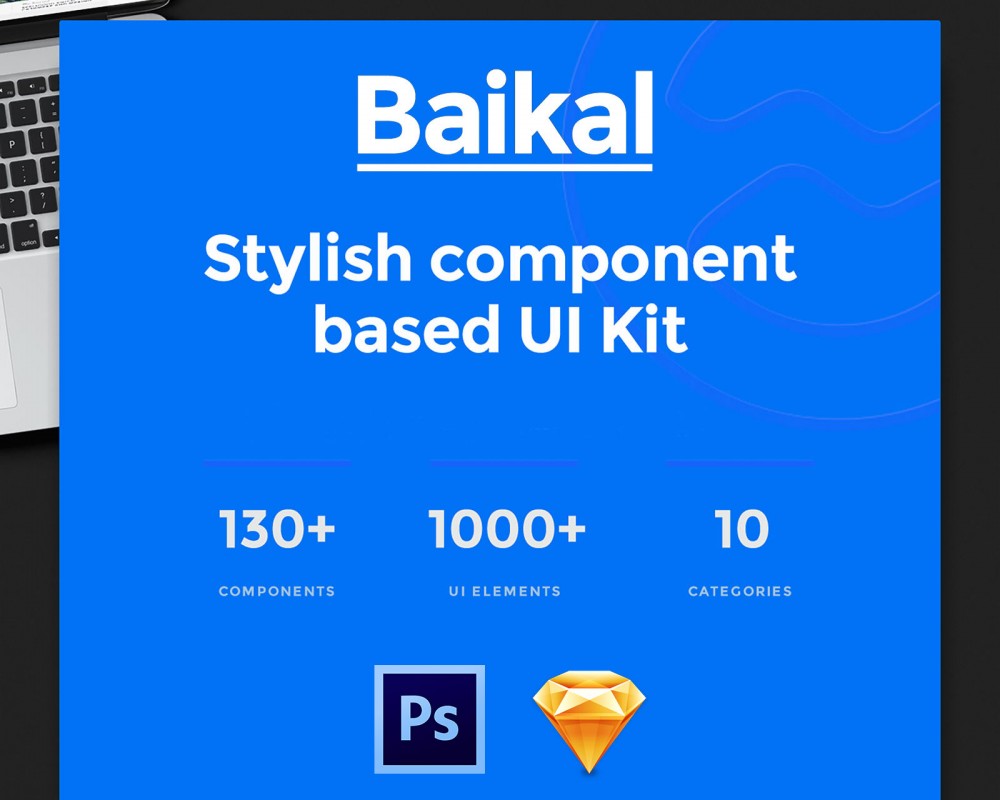 Baikal UI Kit makes designing incredibly easy, which comes as no surprise knowing the quality of its 130 components. There are over 1000 drag and drop elements and unique layout ideas that can you're your client's website far better than you ever expected.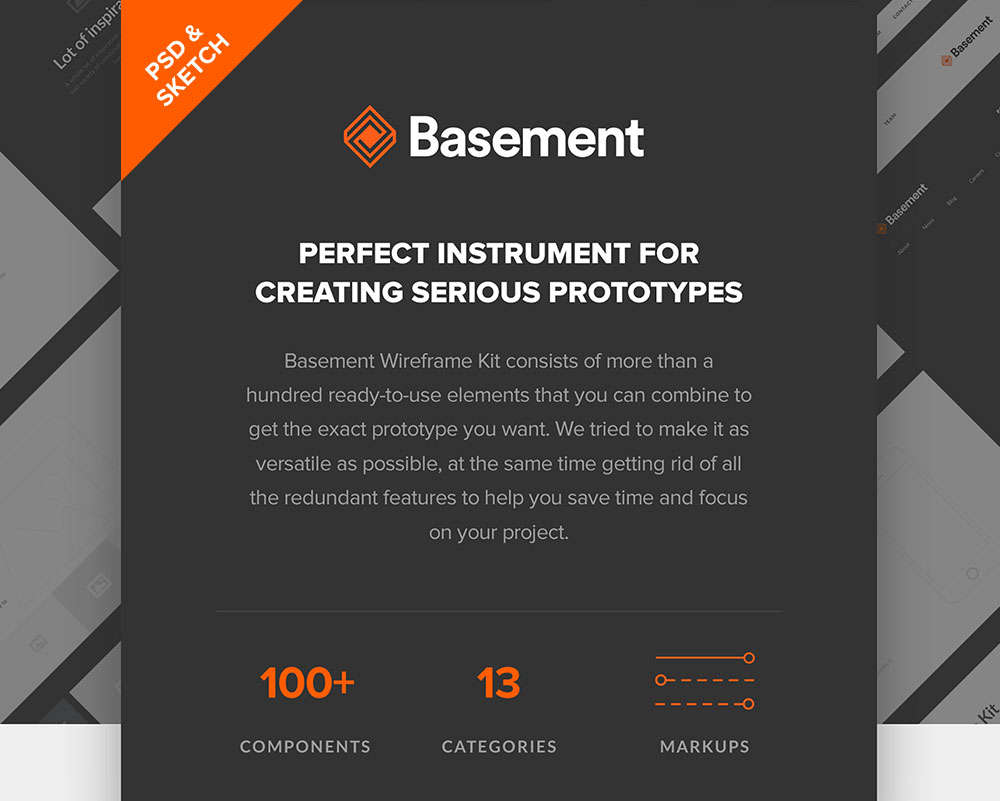 Basement Website Wireframe Kit is mostly used for prototyping, being a robust and versatile solution for rapid and professional wireframes.  What designers appreciate the most is its simplicity and minimalist style.
Basement Ecommerce Wireframe Kit will serve once again the purpose of rapid prototyping, especially if your idea is to create a professional e-store from scratch. You can count on 90 engaging and customizable ideas and templates.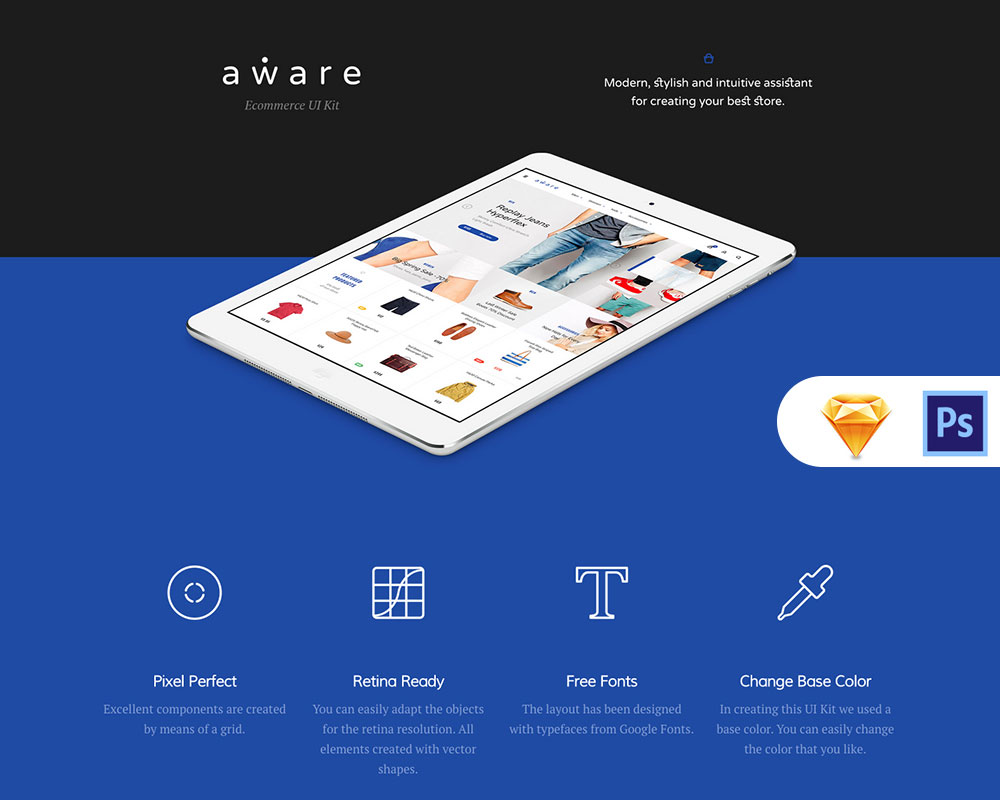 Aware has modernized design to the extent of instant prototyping, which refers especially to ecommerce websites being the main target of the developers. You can use it with Sketch or Photoshop CS6+, and to choose from a multitude of amazing elements categorized in 6 groups.