Last Updated on January 18, 2018
As you may know Apple is the King of minimal design. Their beautifully crafted hardware and software has started a growing trend of followers. Many companies that design software for Macs have the same attitude towards their image as well. You will see this being resembled in their application design, logo design, and website design. The main goal in mind is to be different, unique, and high quality. The websites listed below fall no shorter than those terms. I think we can learn a thing or two from the design and simplicity of these apps.
Vibrant colours
Neatly organized
Large buttons
Large Typography
Beautiful icons
Well Designed layouts
Modal windows
Pixel Perfect interface design
1. Versionsapp
2. Espionage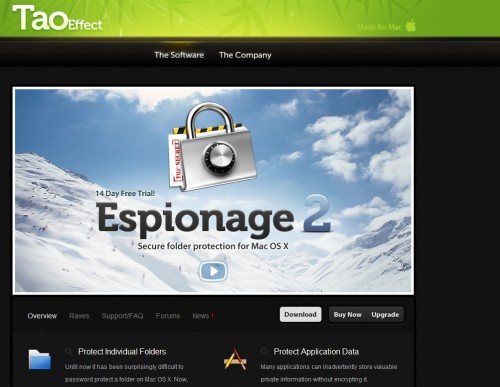 3. Pixelmator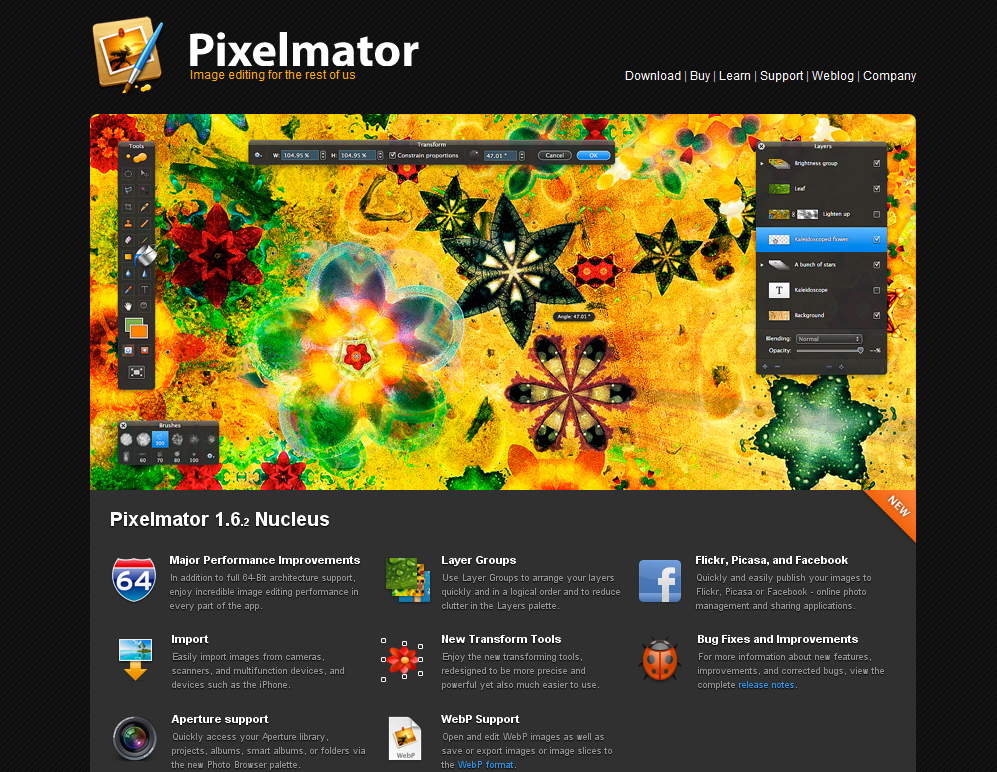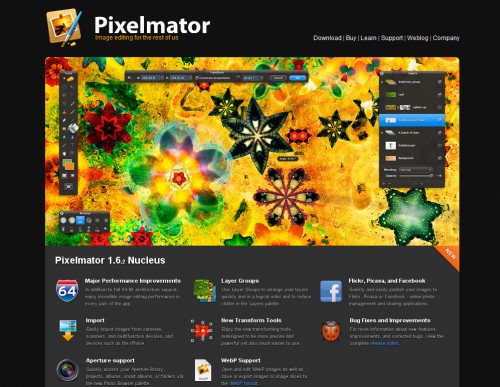 4. Cornerstone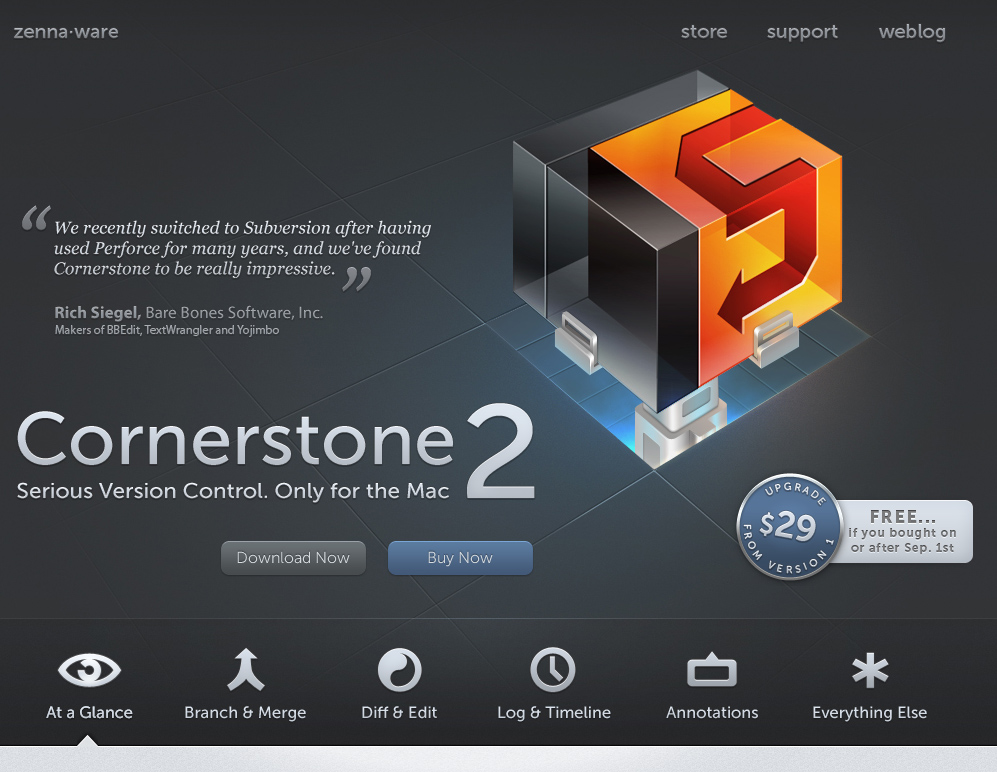 5. Postbox
6. Delibarapp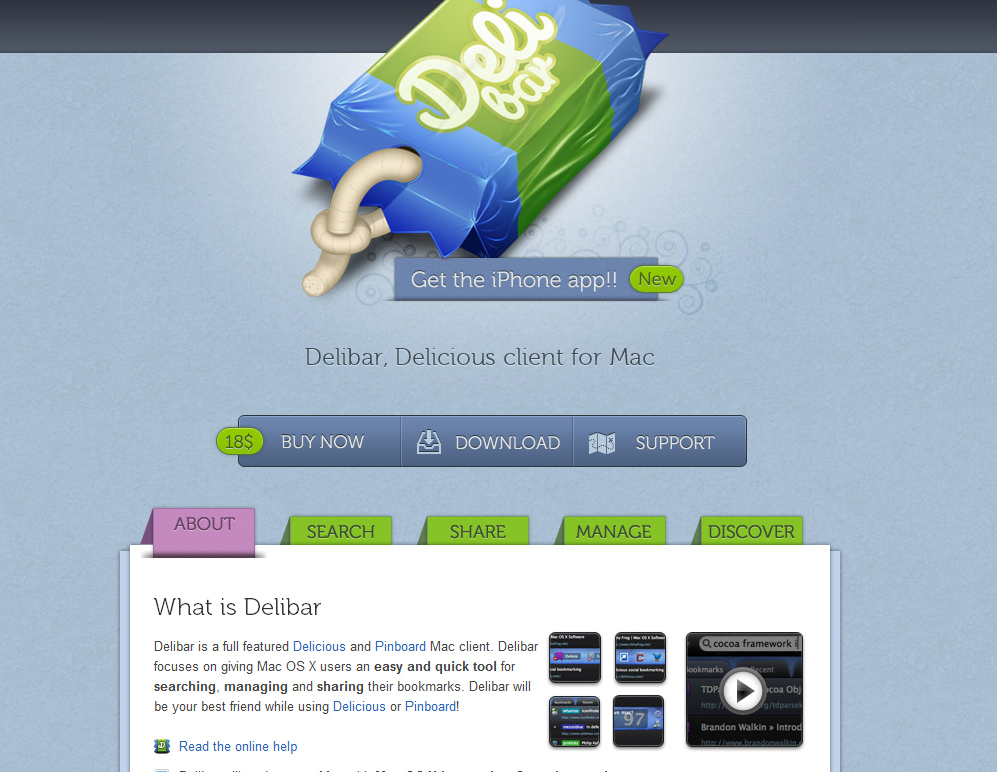 7. Siilverbackapp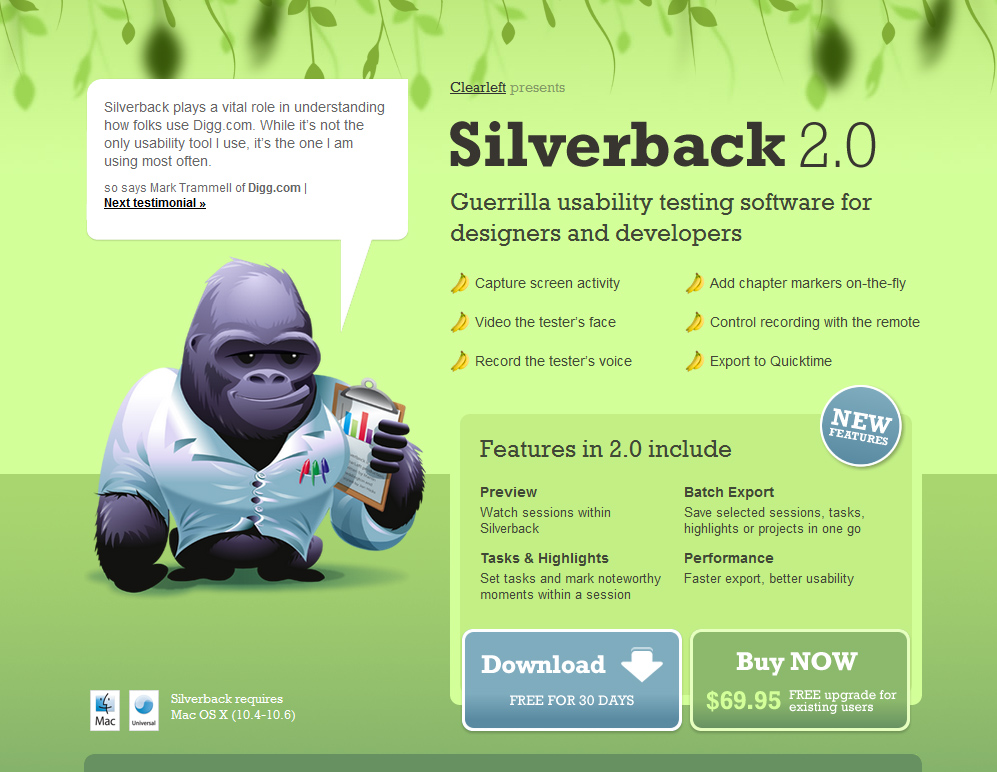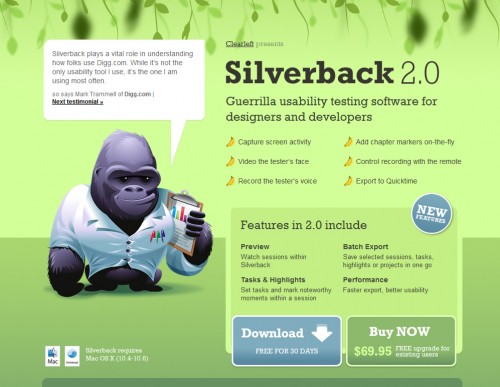 8. Espresso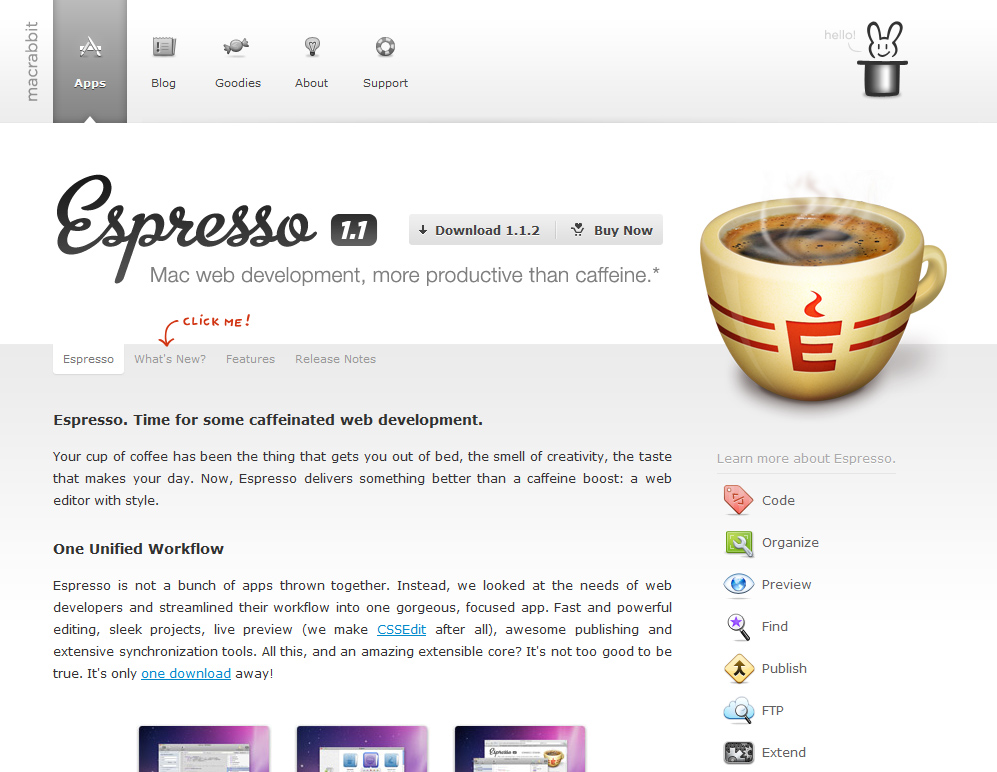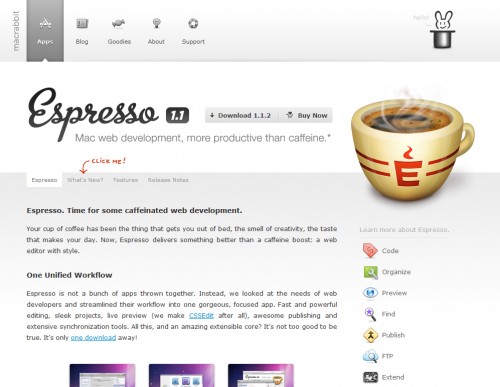 9. Notify
10. Getconcentrating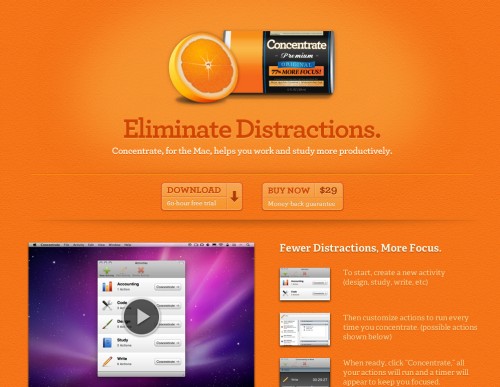 11. Pulp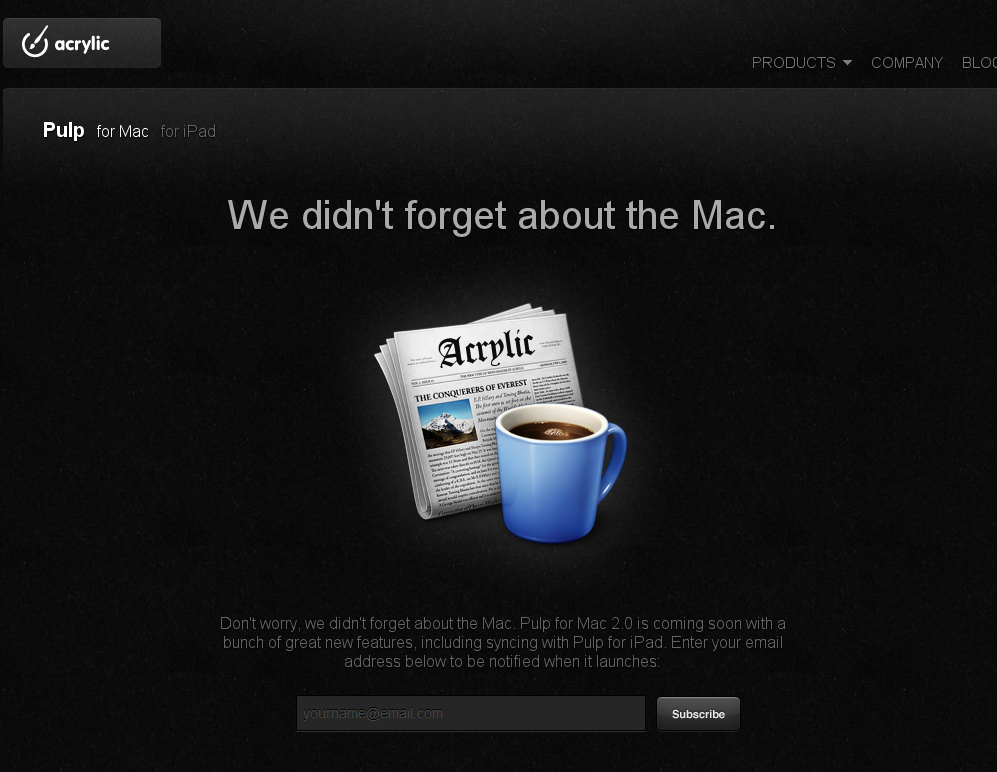 12. Thoughtsapp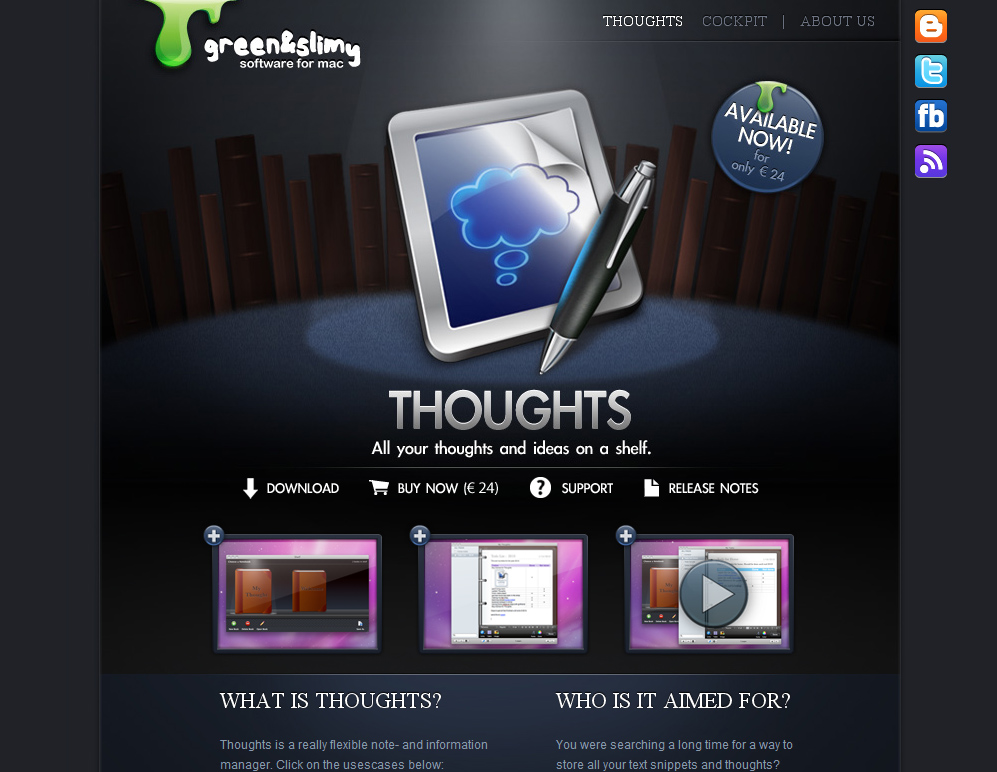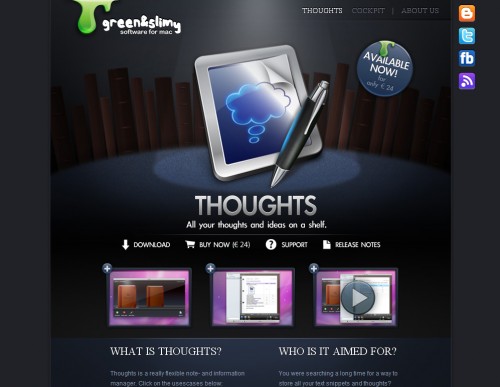 13. Snowtape
14. Thehitlist
15. Delicious-Monster
16. Snapplr
17. Checkoutapp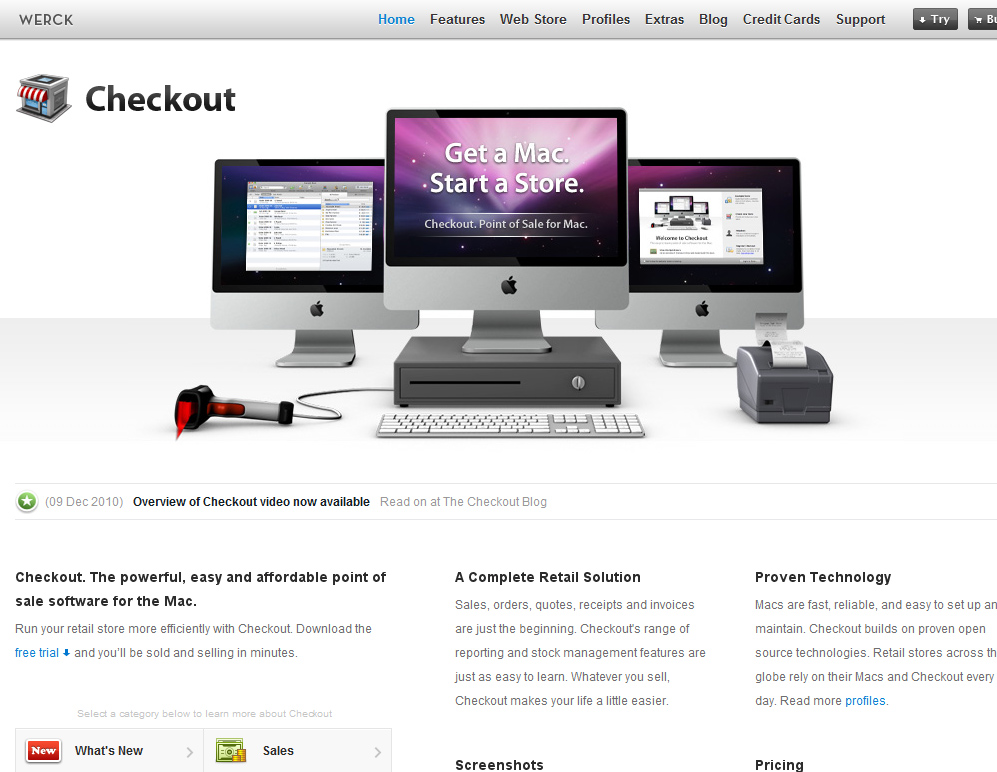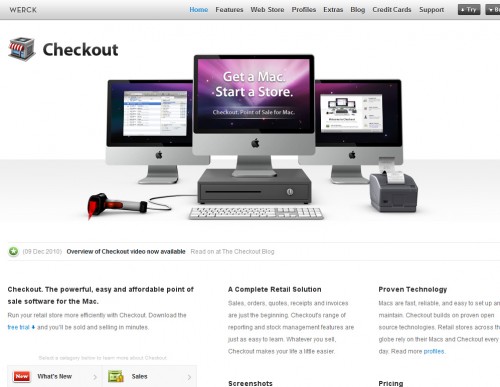 18. Sequelpro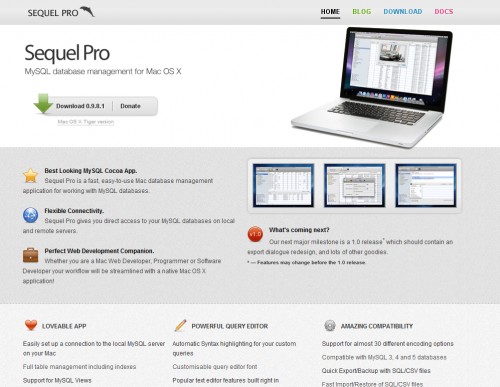 19. Tangerine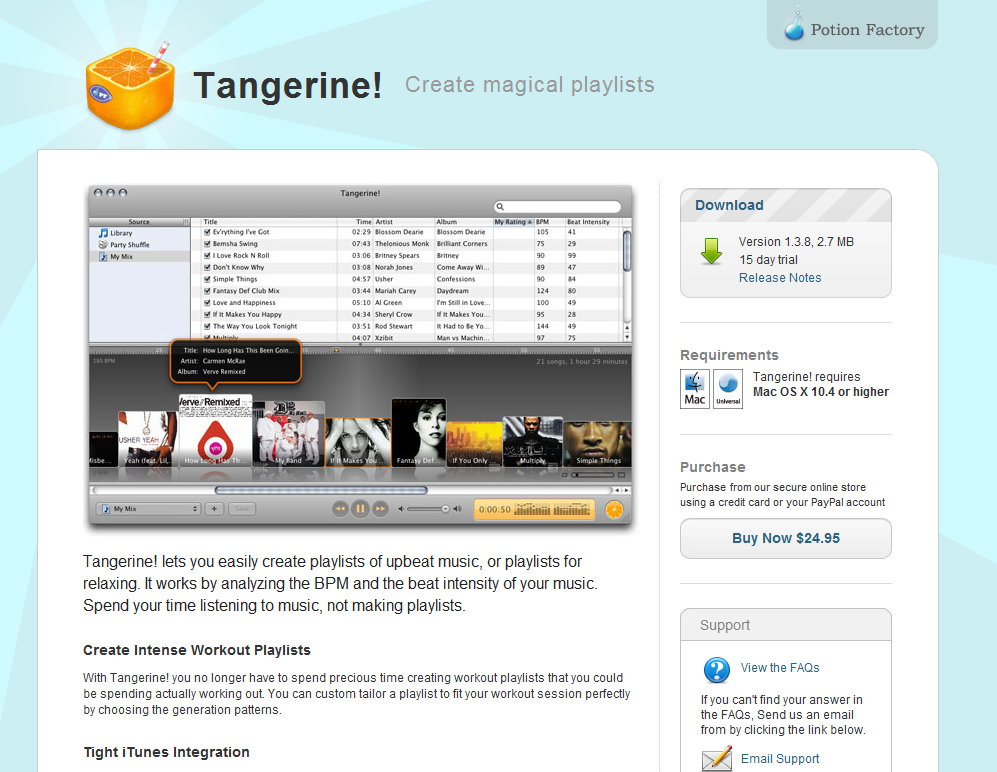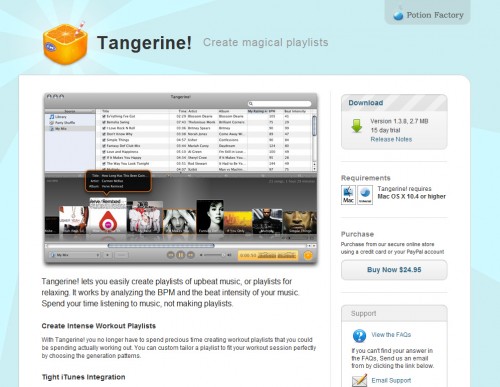 20. Coda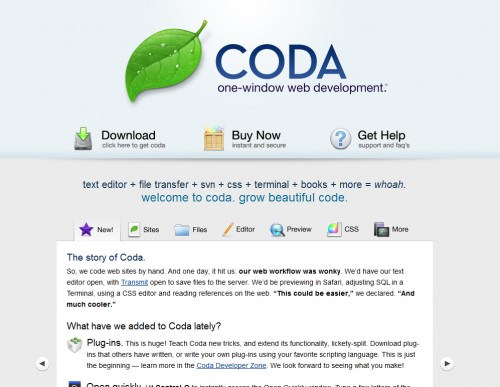 21. Droplr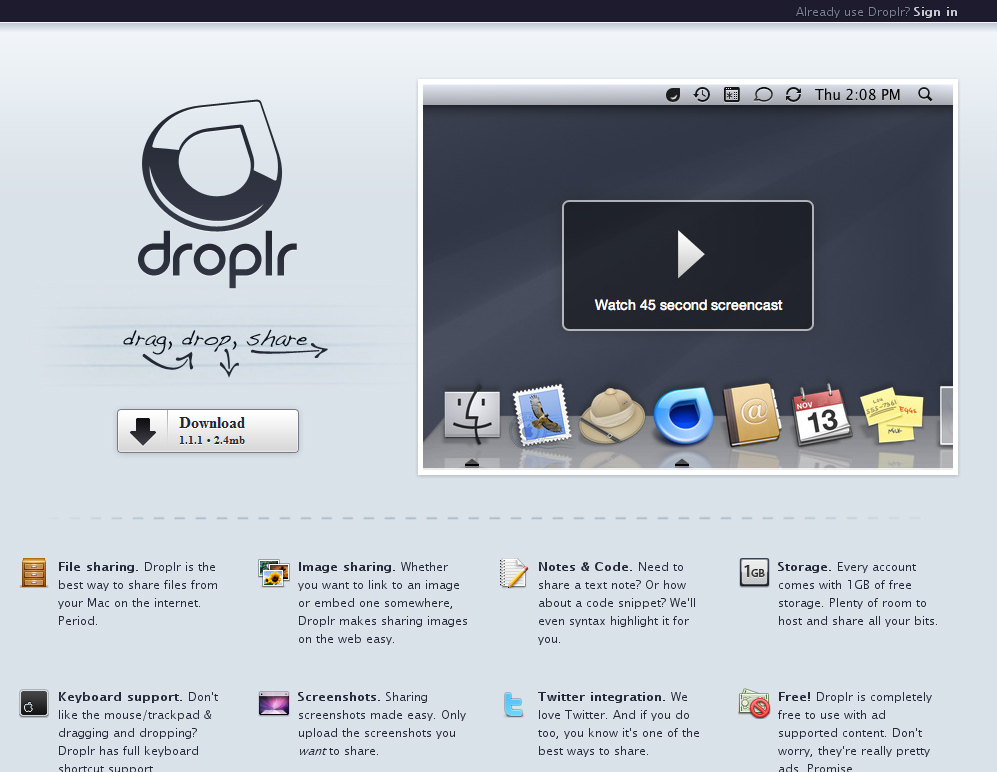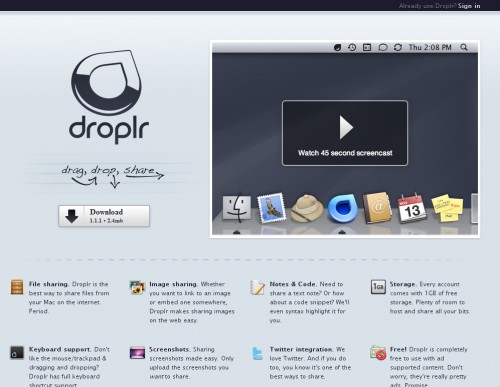 22. LogBook
23. Appbodega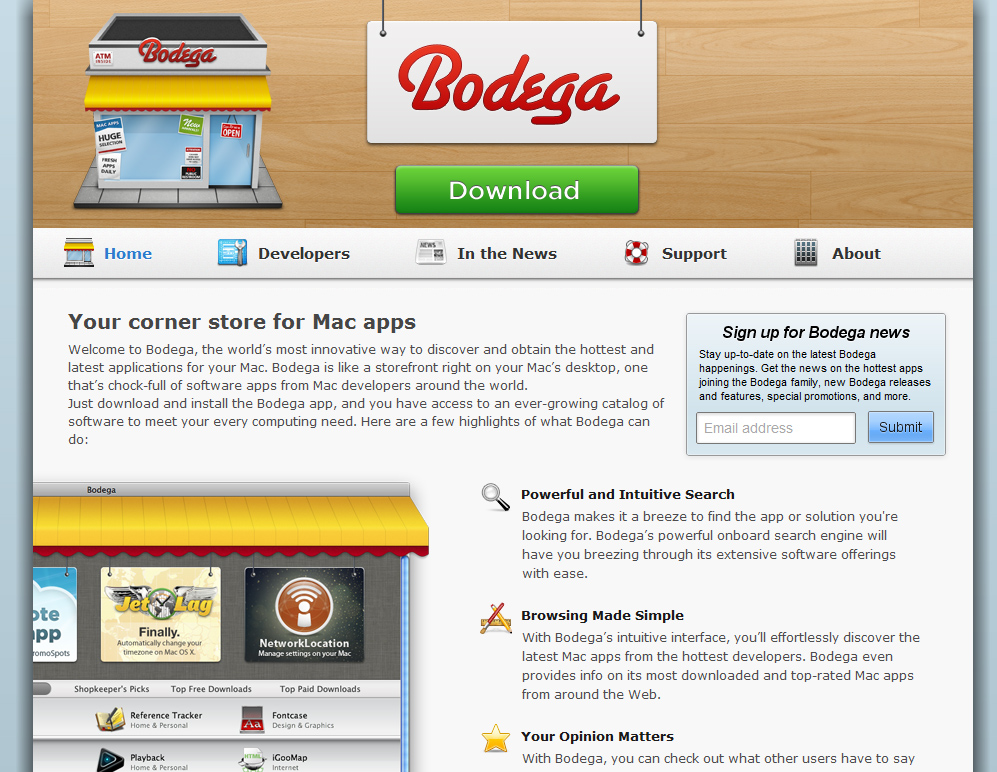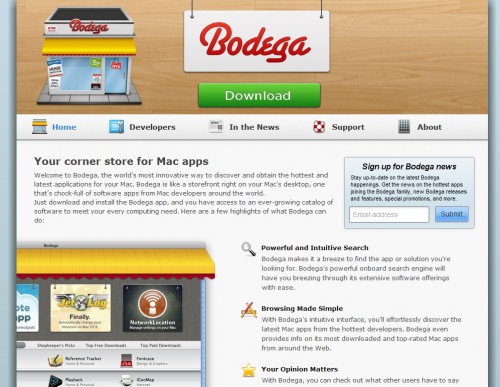 24. Billings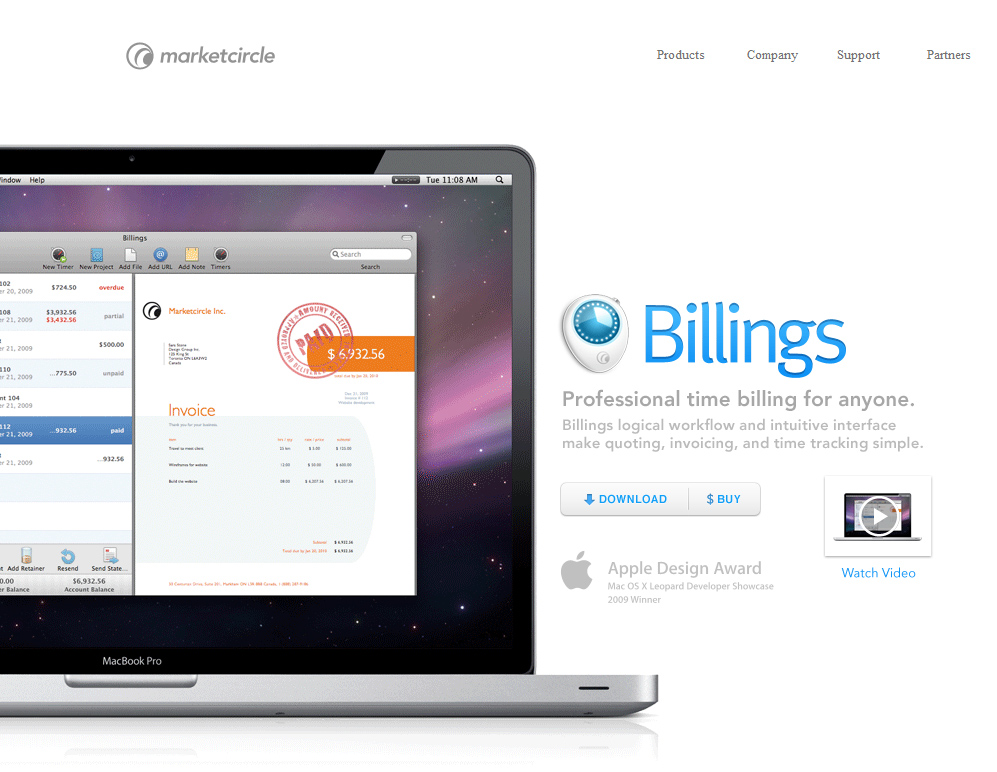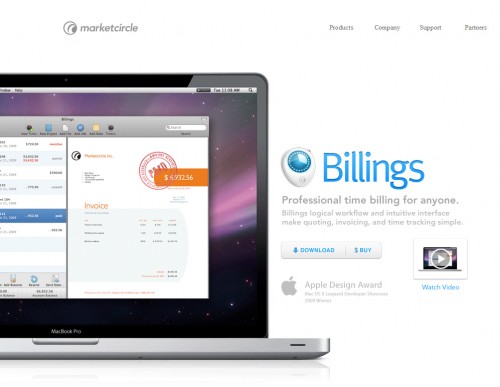 25. Hibariapp
26. Courier
27. Kaleidoscopeapp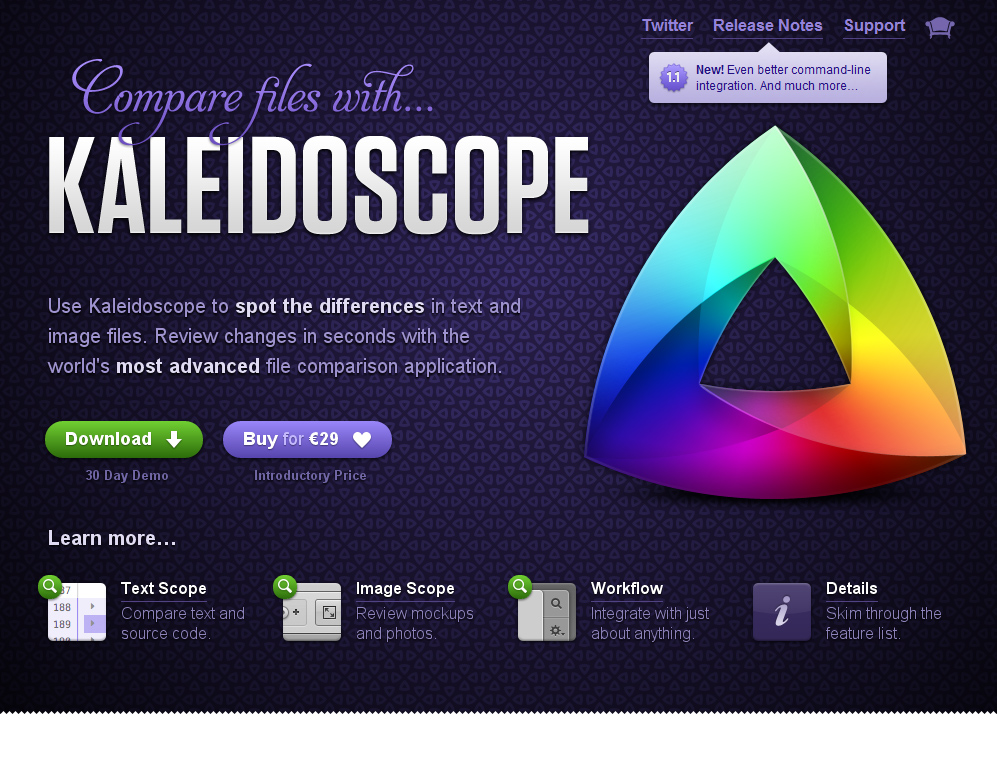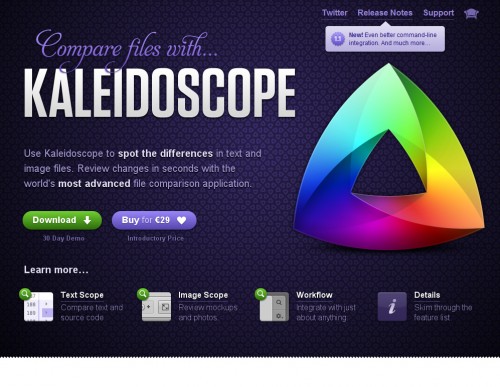 28. Trackrecordapp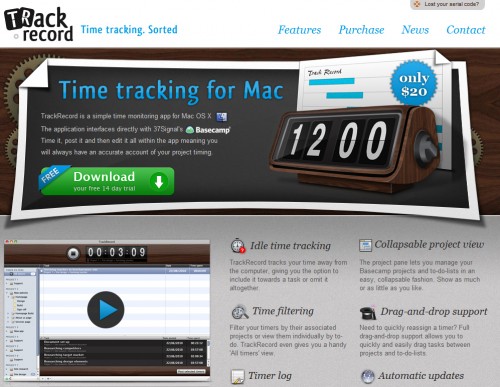 29. Binarytricks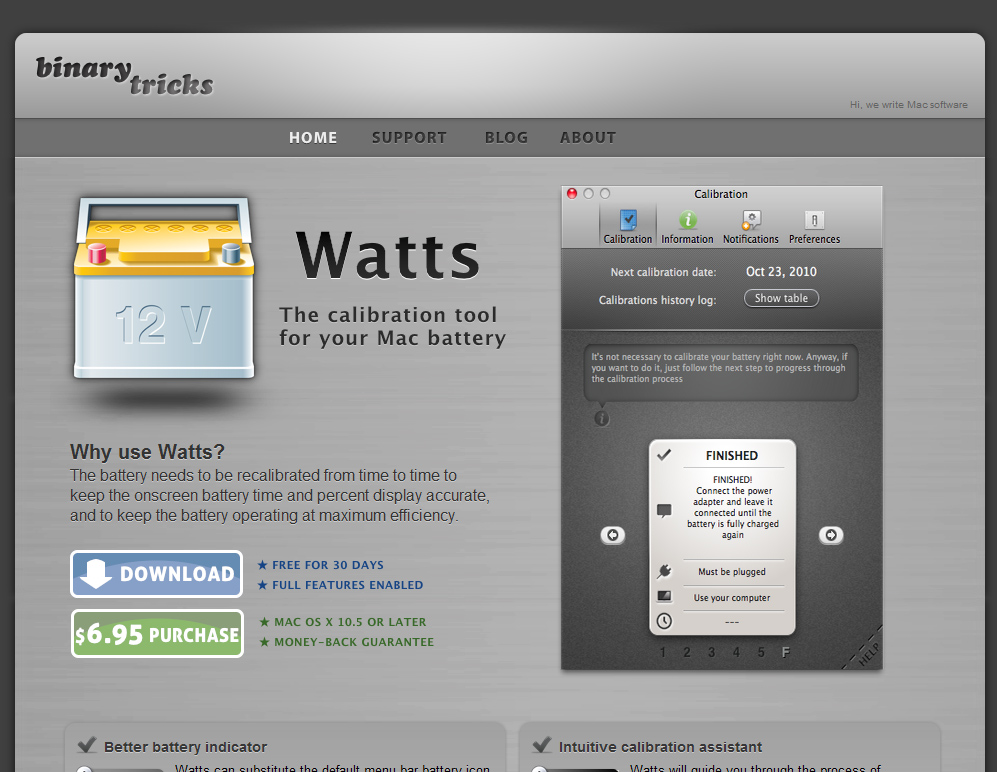 30. Appzapper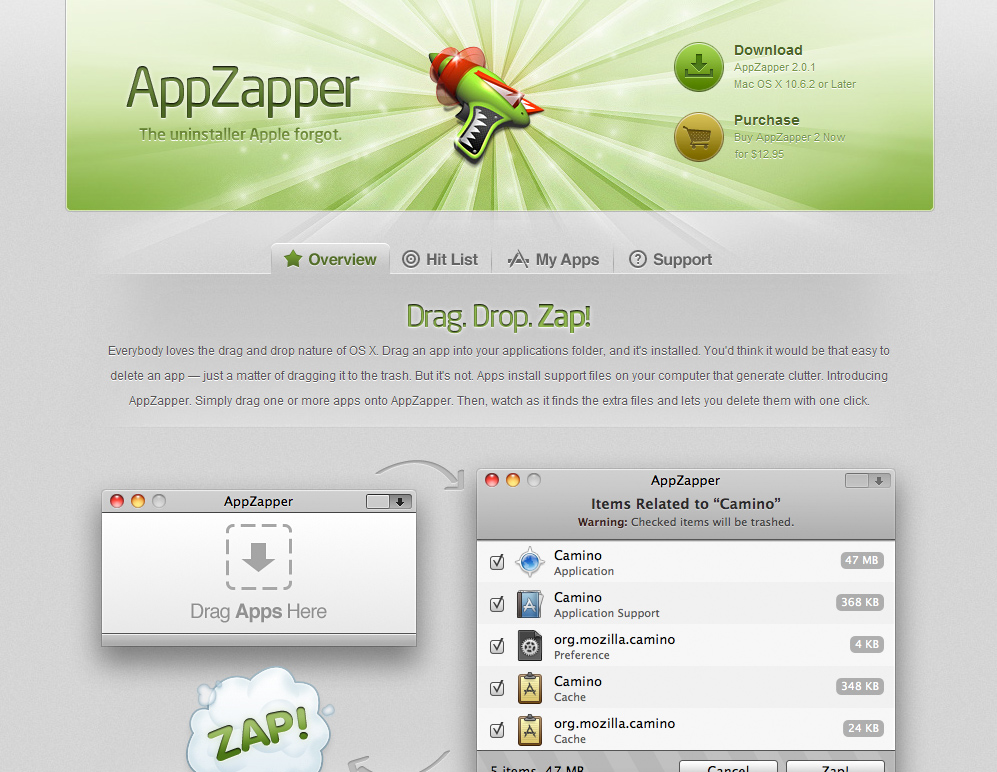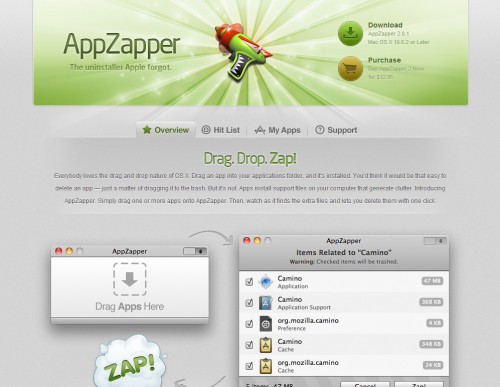 31. Capo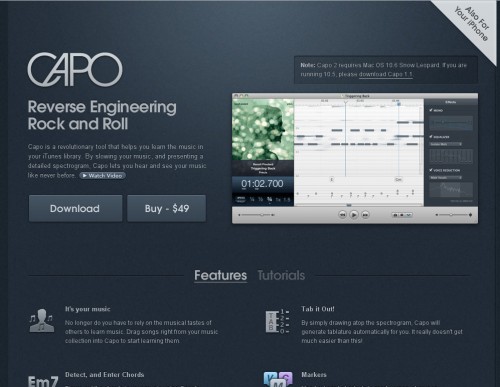 32. Anxiety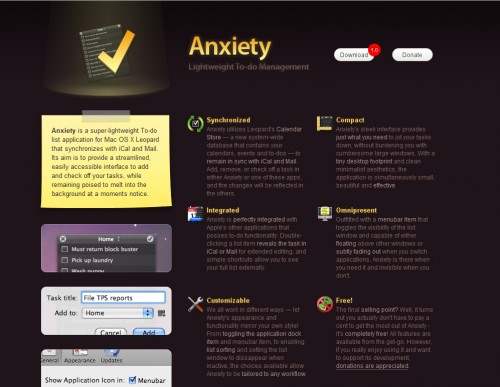 33. Invoy
34. 280slides
35. Acaciatreesoftware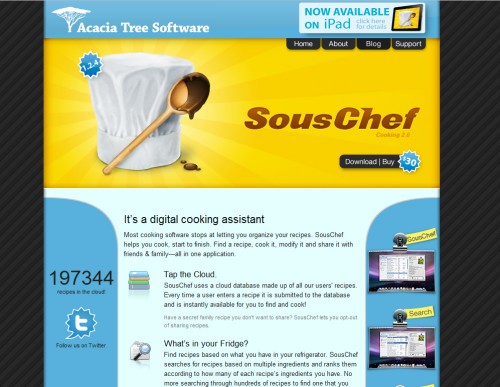 We would love to hear your thoughts on this trend, so please comment below.