Last Updated on
Insurance Maps Font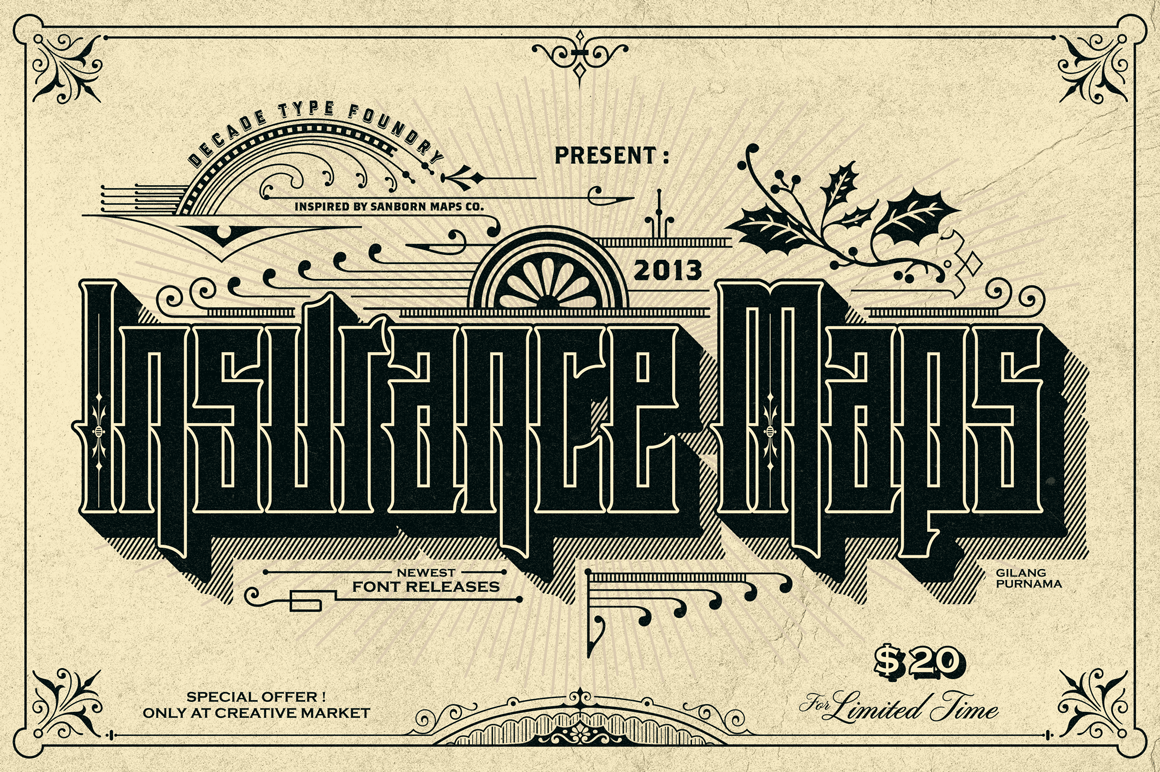 This font was inspired by the Sanborn Map Company's 1909 insurance map catalog.
Holden typeface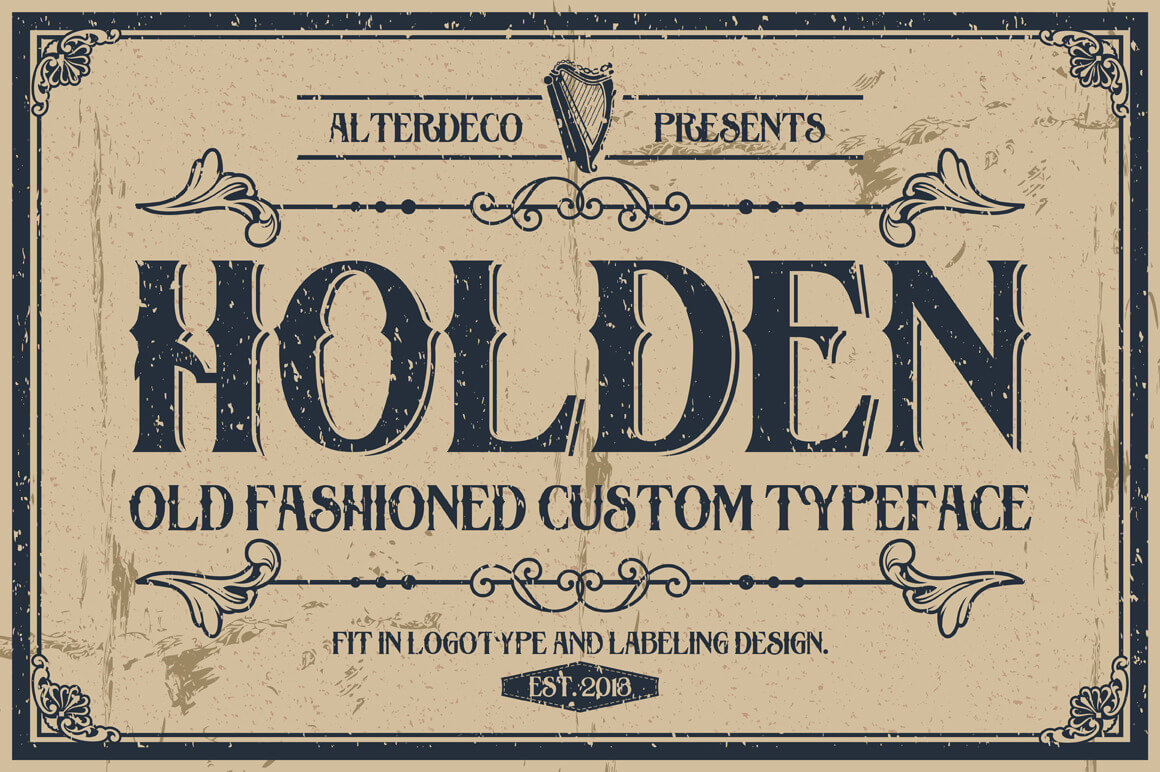 Holden typeface is a vintage font, useful to create a vintage apparel design, logotype, and labeling. the uppercase is in shadowed style. available in otf and ttf.
Lakester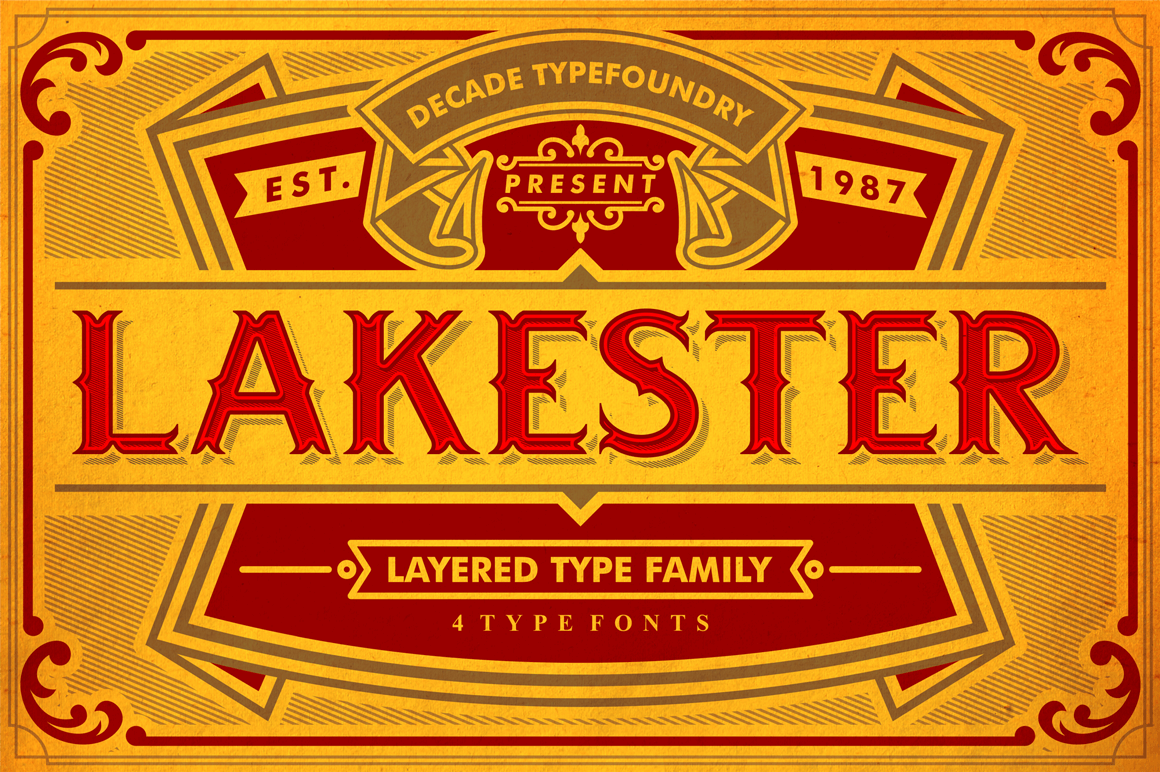 Lakester is a layered type family inspired by vintage american west poster, loaded with 300 glyphs. This family best for logotype, gig poster, letterhead, dropcap, titles, and any artworks.
Highbinder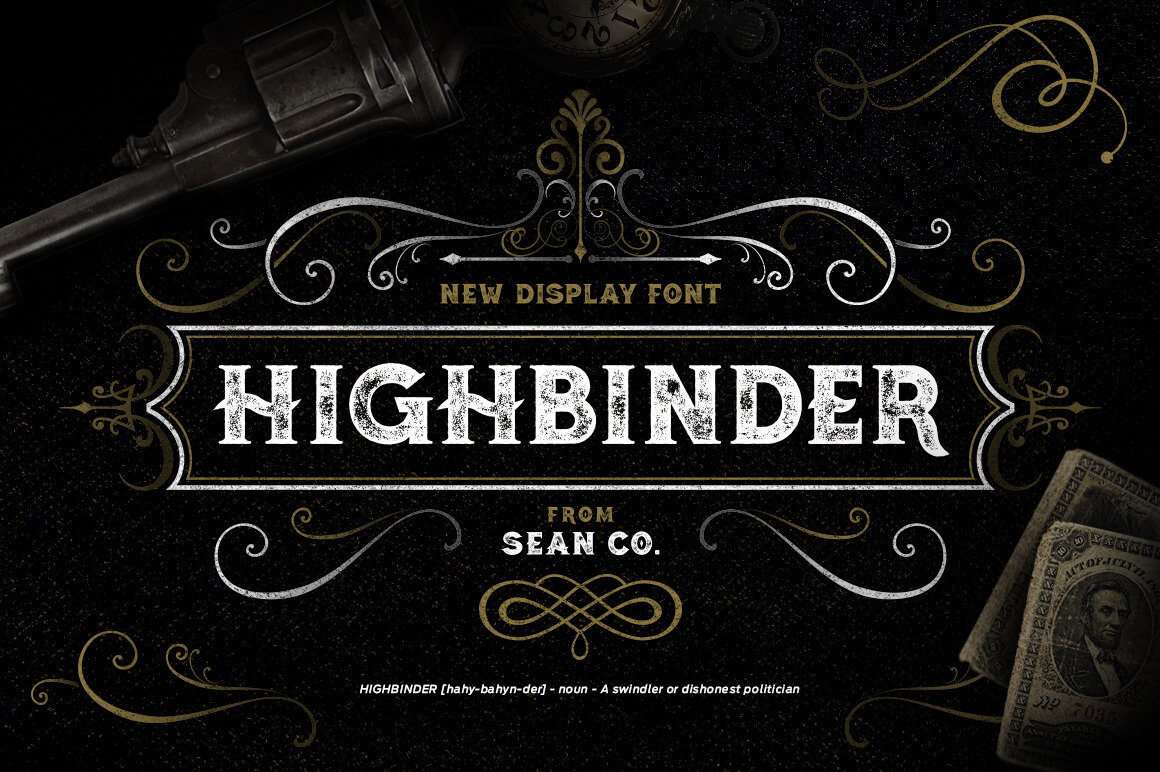 Highbinder Display Font is the newest font from SEAN Co. and was inspired by prohibitionist era typography. The font comes in a clean and rough style, supports latin languages, and is perfect for Logos, Posters, Mock-Ups, and much more!
Sherlock Pro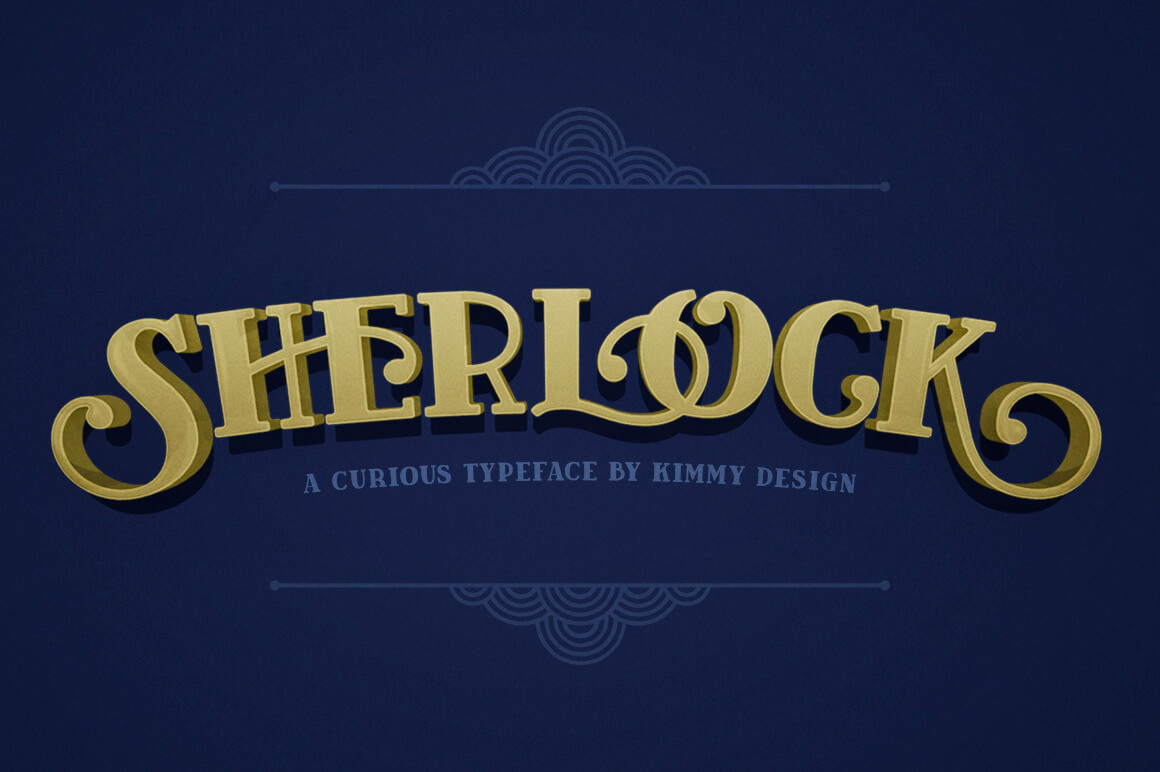 Sherlock Pro delivers a multitude of Opentype features, primarily including hundreds of discretionary ligatures that connect letter pairs through varying flourishes. These distinct ligatures are used in combinations between two capital letters, two lowercase letters, uppercase to lowercase pairs and specific number combinations. For select capital and lowercase letters, large swashes expand above and below the characters. Contextual swashes are also applied to some characters when placed at the beginning or end of a word. Stylistic Alternatives offer smaller swashes on leading capital letters.
Splandor Typeface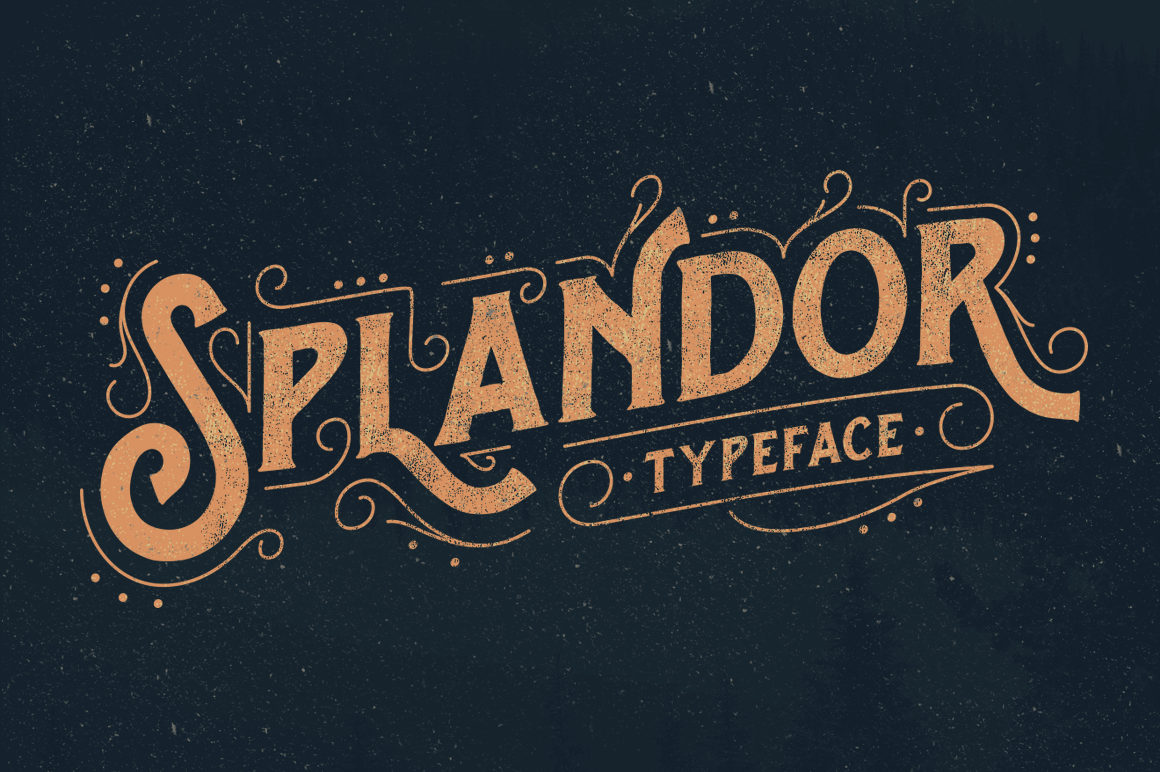 Introducing the new Splandor Typeface, another display serif font with hand-draw style and a touch of ornament makes this font look old and stylist. Plus OpenType features with Stylistic Alternates in some characters that allows you to mix and match pairs of letters to fit your design. This font good for vintage design, t-shirt, logo, labels, posters and etc.
Voltage by Laura Worthington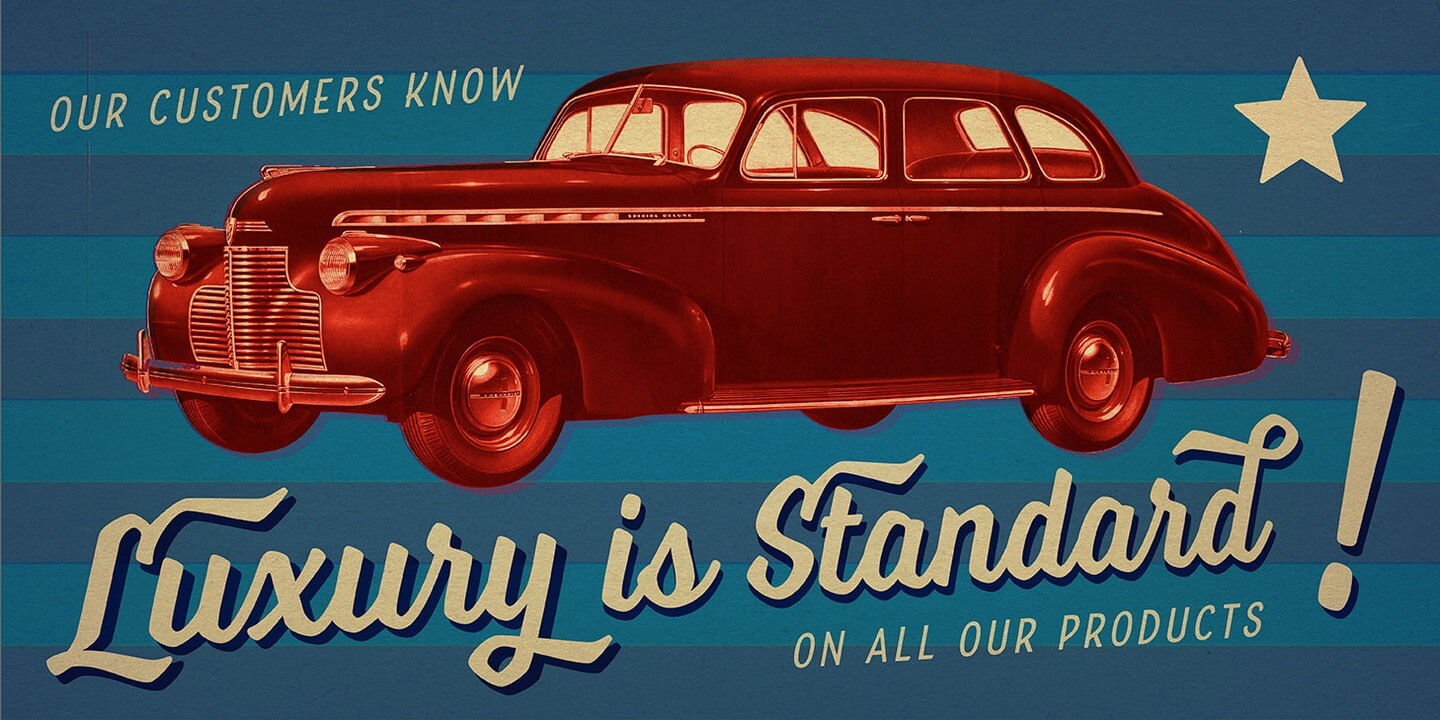 Voltage, created by award-winning typeface and lettering designer Laura Worthington, is an unexpected and energetic standout in the world of script fonts, breaking free from formal classifications while retaining the degree of personality we treasure in hand lettering. Her primary goal was unique: readability with personality. Gone are the large loops, the frilliness, and the choice of beauty and elegance over utility.
Core Deco by S-Core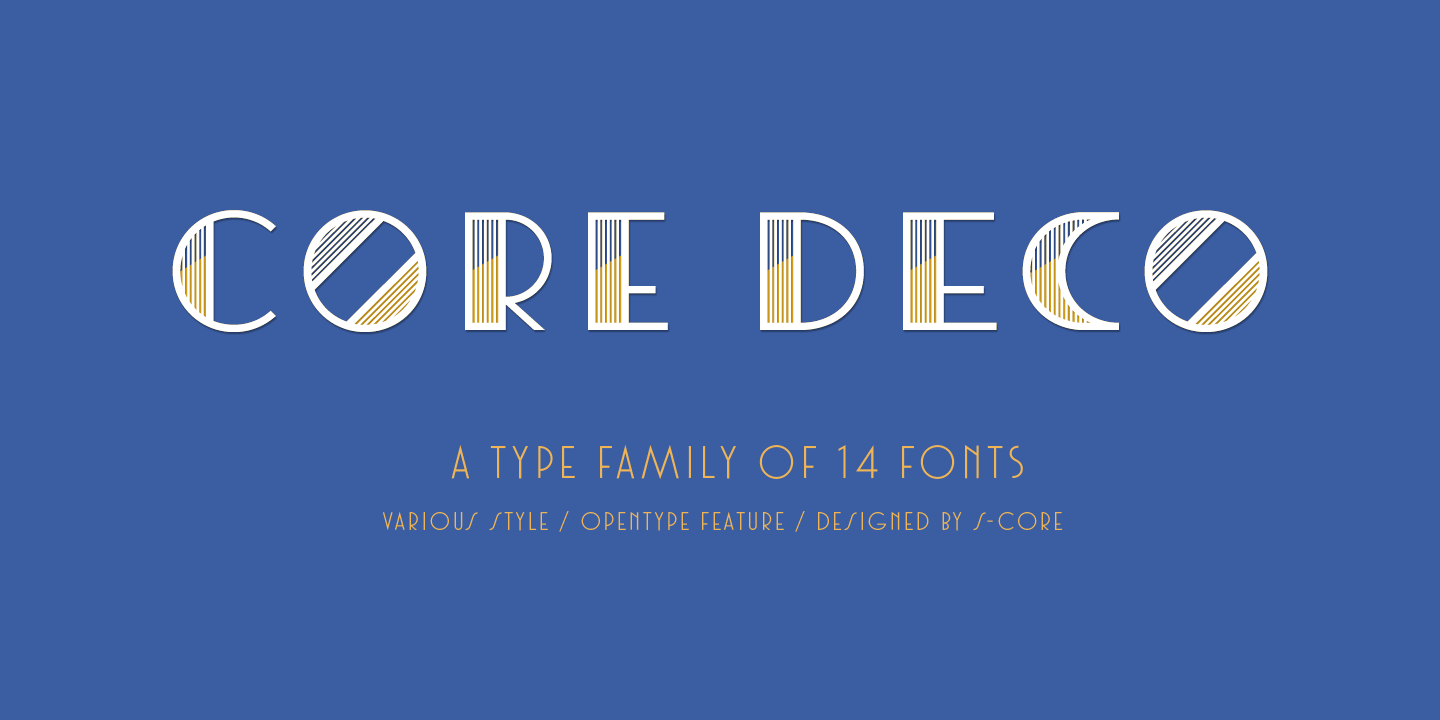 Core Deco is an Art Deco Fonts Family which consists of various styles, inspired by some art deco posters from late 1930's to 1950's. There are two major styles of this type family. One is thin and elegant, and the other has strong contrast. Each style has alternative shape-like 3-D structures, patterns, outlines and so on. Except for Core Deco, others are named Core Deco A,B,C as their styles. Basically every single font of Core Deco family has geometric shape and two width variations of characters, narrow and wide.
Centrifuge by Midwest Type
Originally inspired by manufacturer badges on old laboratory equipment, Centrifuge sports soft geometric shapes, wedge serifs, and sharply-angled terminals. Quirky but versatile, Centrifuge can appear anywhere from formal and elegant to funky and chunky depending on how it's set. Centrifuge is suitable for short-form text and headlines but really sings in an all-caps setting with generous tracking.
Stay Gold by Decade Typefoundry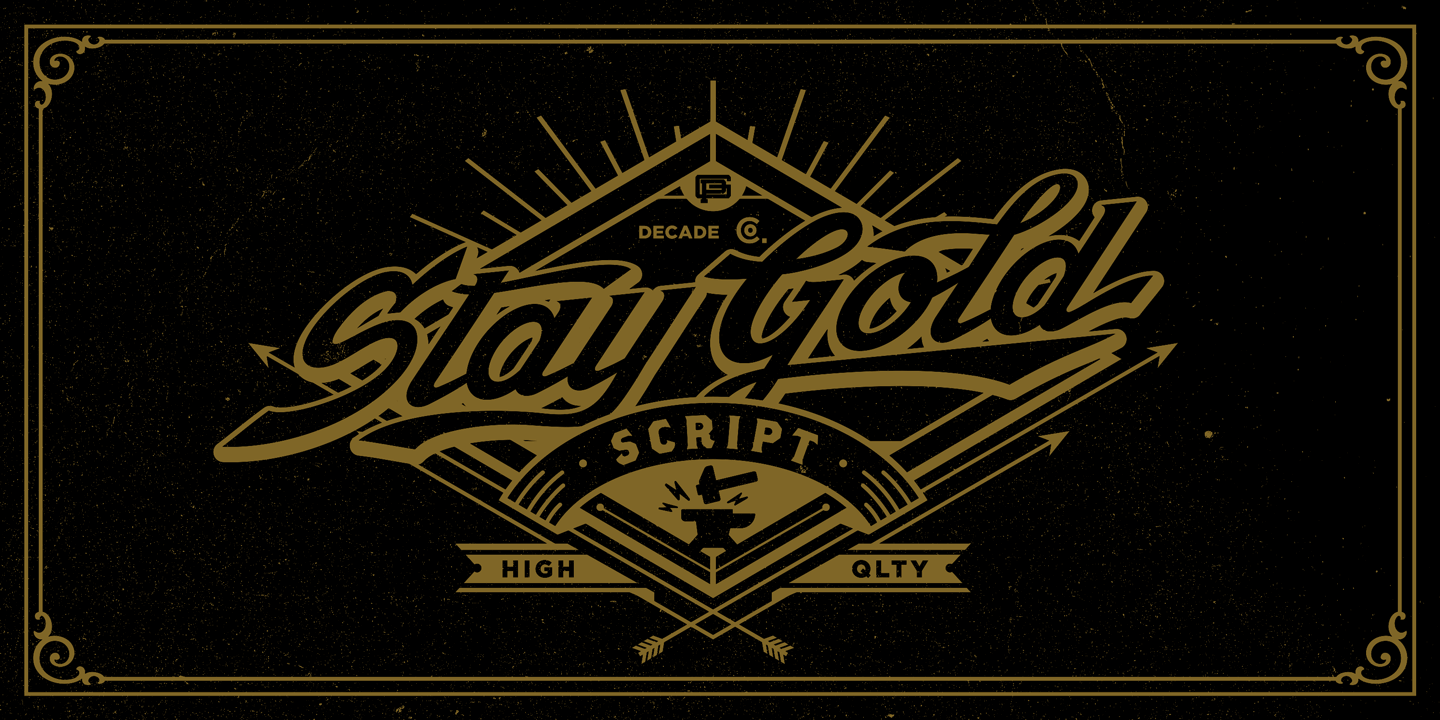 Stay Gold Script is a highly usable, powerful typeface. Perfect for everything from street wear brand to wedding invitations, sports team logos to band logos. Use it however you see fit. Just one thing – it's not designed for all-caps settings.
Roper by Andrew Footit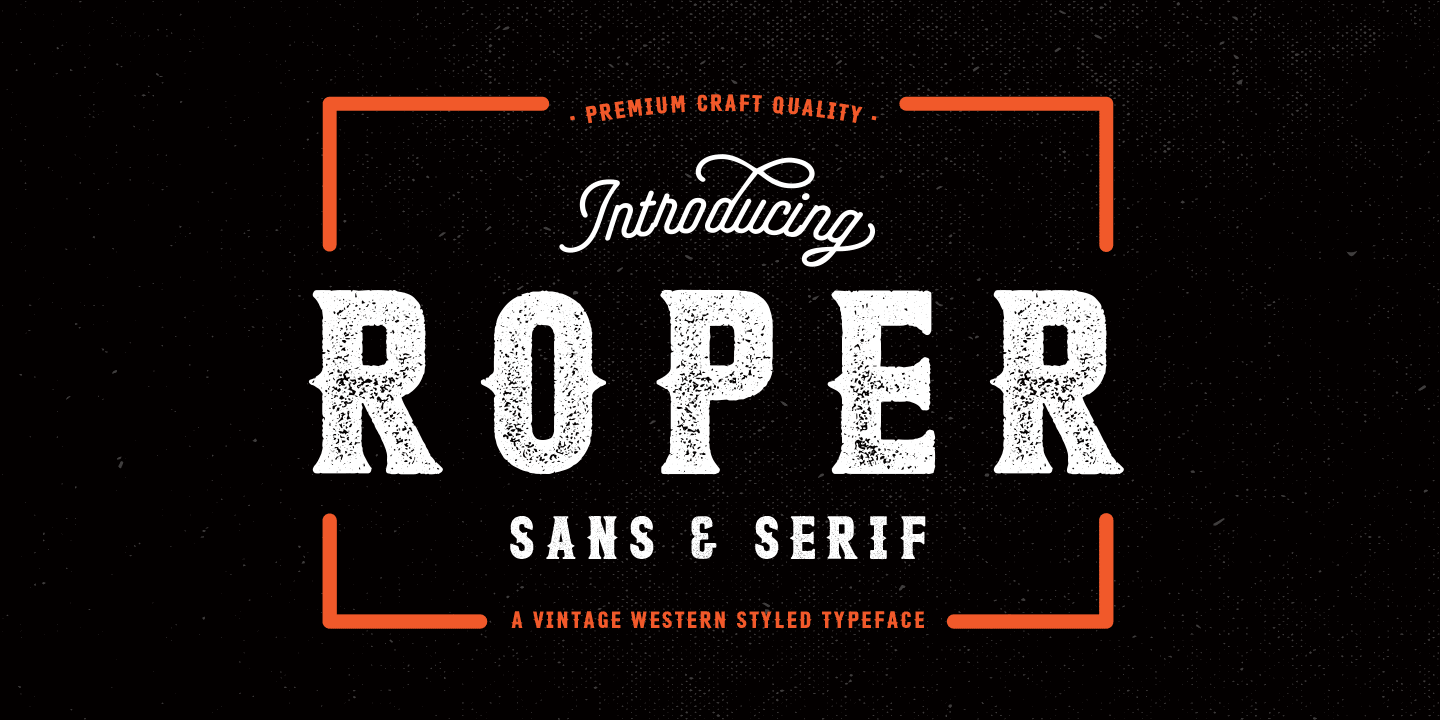 Roper is a western styled font that comes in a sans and a serif version, each version has a regular, press light and a press heavy option. The press versions are a letterpress/stamped style. Although Roper is an all caps family of fonts and was designed as a display font, it can be used in many ways. Roper gives the user many options to choose from with regards to styling, this helps bring whatever it is you are creating with Roper font, come to life.
Appleton Font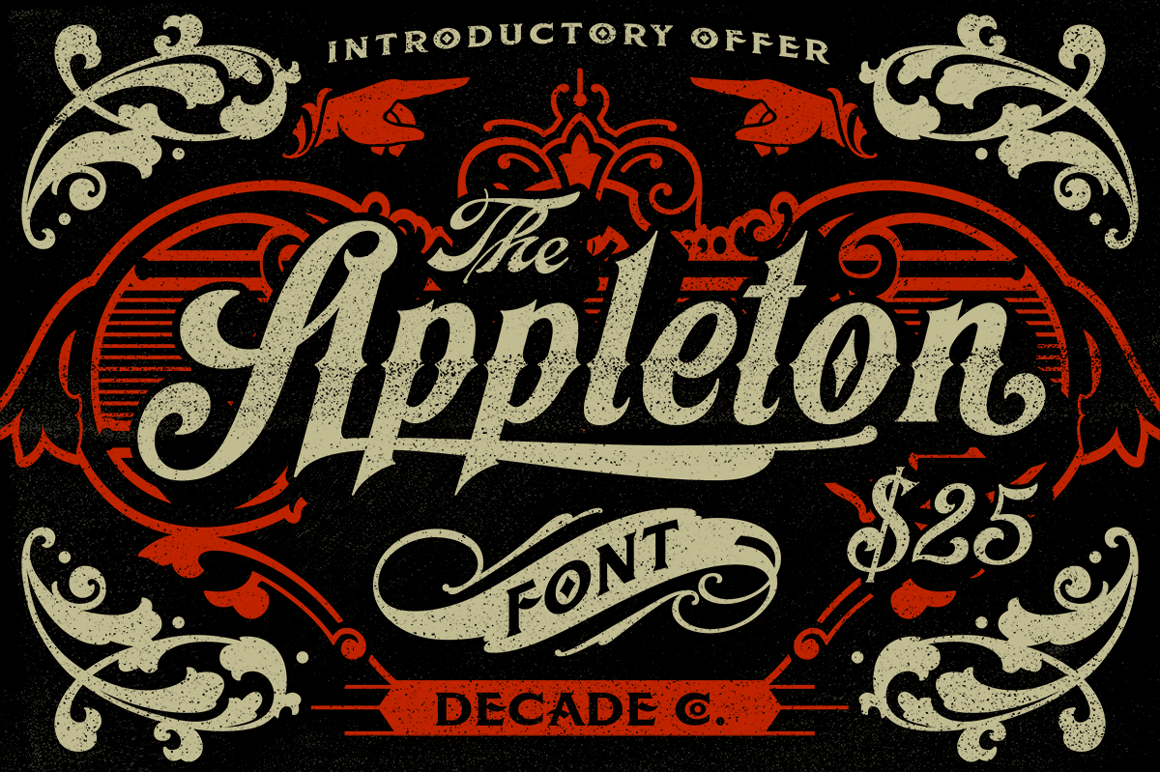 Back to 1880-1900. When a number of events were coming together ; the country was evolving from a local market economy to mass merchandising, rail systems were being built and color lithography was becoming more affordable. The first rail cars full of oranges were being shipped from Southern California to the East – what a treat during a cold winter's day. Labels were pasted on every fruit crate and these labels had large images of oranges and orange groves.
With technological advances in soldered cans, canneries popped up all over the country. In order to market their products many California Canneries pooled their resources to form the California Fruit Canners Assn. in 1899. This font was inspired from that era. Loaded with alternates, swashes, stylistic and multilingual support.