Last Updated on
Muertos Typeface
Muertos is a strange typeface with multilingual uppercase letters, alternate letters, numbers, punctuation and ornaments.
Deathgrin by Set Sail Studios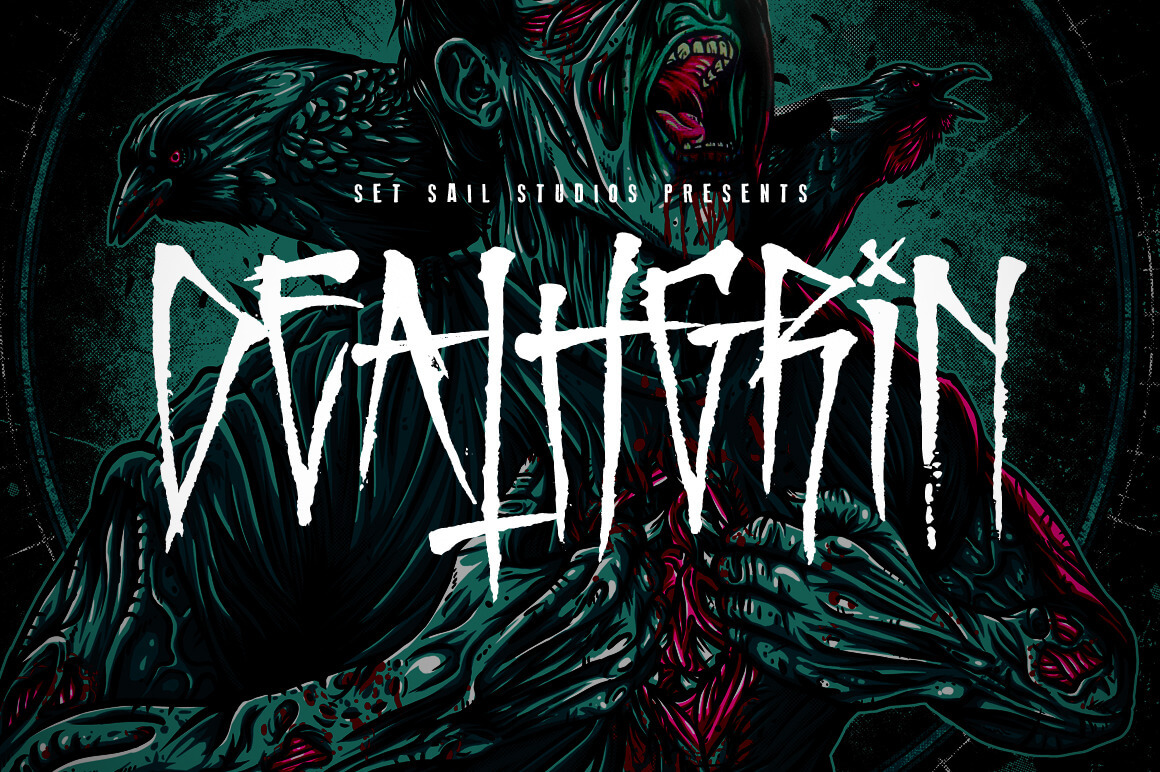 Deathgrin is a hand made, horrror-style display font, guaranteed to give your text a healthy dose of terror. The font is caps only, however does includes a few alternates and basic punctuation.
Myster by Dzianis Serabrakou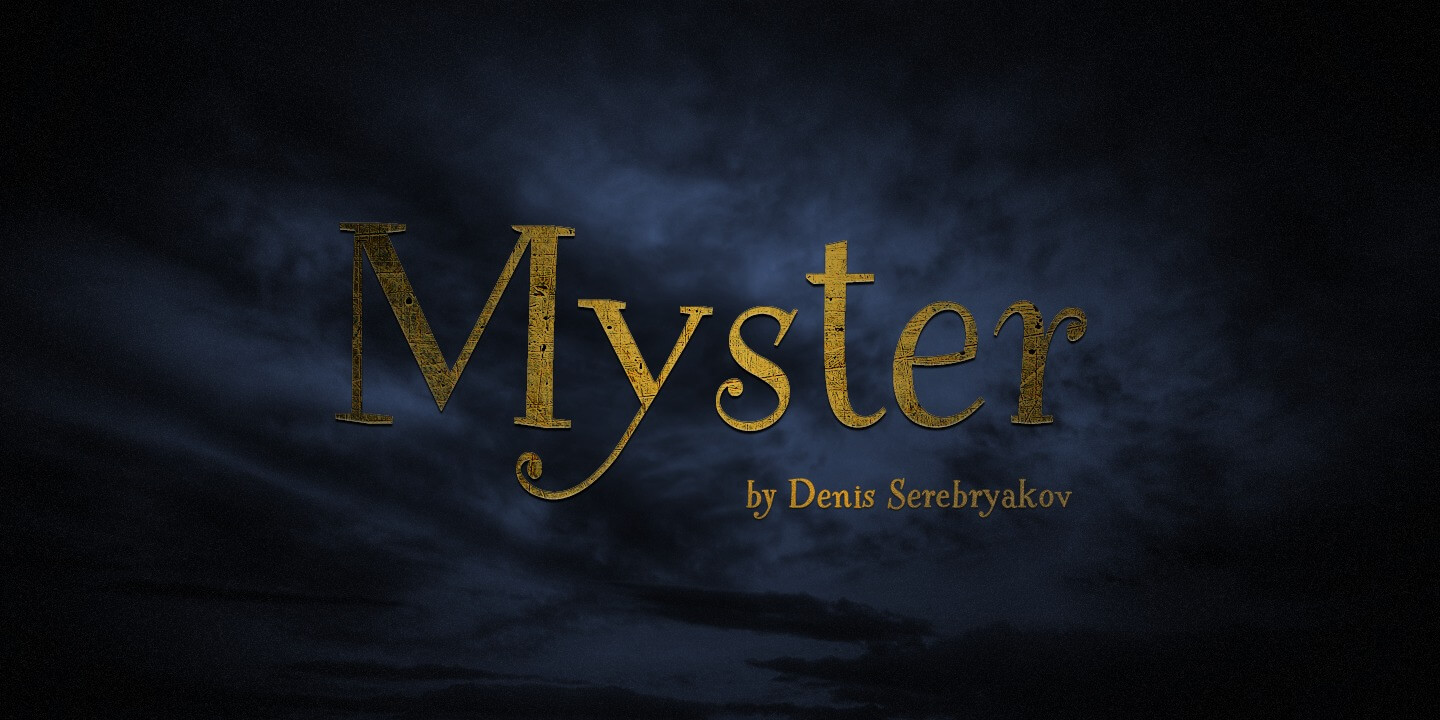 Myster is a truly random font — each lowercase letter has three alternatives, that interchange in the set. This makes Myster look alive, hand-crafted, painted for a special occasion, rather than a font selected from a regular type case…
Of course, the mystical character of the font defines the scope of its usage — film, gaming and publishing industries. However Myster's field of application goes beyond them. This font is able to create a desired atmosphere in packaging, children books, magazines, as well as in advertising.
Unstable Slab by A New Machine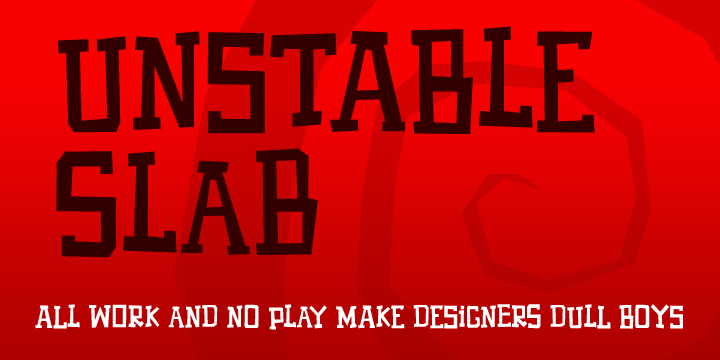 Unstable Slab is the slab serif version of our Unstable font. It features a variable baseline to give it an unstable look, and the upper and lower cases differ slightly and can be mixed to achieve a less uniform look.
Creepster Pro by Sideshow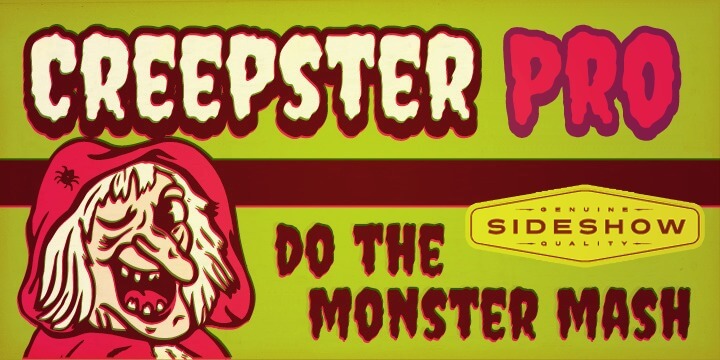 Its ghastly! Its gory! Its gruesomely gleeful! Its Creepster Pro, the blood-curdling new font from Squid and Sideshow. This fright-filled font has so many alternates its like stitching together your own monster every time you use it. Creepster Pro: Perfect for all of your grisly graphic needs!
Dead Zone by TypeArt Foundry
Monster Fiesta
An offbeat, fun, and frightful serif typeface inspired by the 1969 Rankin Bass animagic classic titled, Mad Monster Party.
Horror by La Boite Graphique
Horror is, as its name suggests, a terribly great expressive typography to illustrate topics such as: nocture atmosphere, horror, zombie movie, hard rock, festival, halloween … Accompanied many ornaments you can easily illustrate these themes.
Martyric by Aring Typeface
Wild trash style typeface.
Smashing by PintassilgoPrints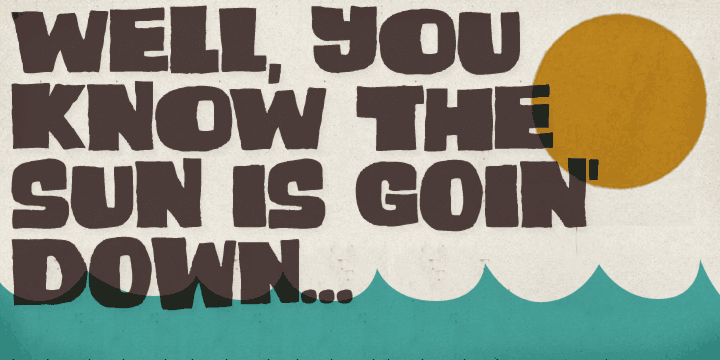 Smashing is a stout typeface, with a twist. It's a massive all-caps font with bouncing glyphs, positively bold yet quite good-humored. Its upper and lower case slots stores different lettershapes, providing handy options to choose from.
Schwarz by Miguel Ibarra Design
Schwarz is a Black Letter typeface inspired by all that is black. Jagged edges and sharp diagonals make Schwarz a head banging font. Some stylistic alternates and ligatures are also available.