Last Updated on
So many design trends have come and gone, giving way to new ones. In the recent years, for example, we have seen the rise of flat design and have marveled at how simple and minimalistic it can be, but still appear stylish and inspiring.
There are times however, when simplicity and minimalism is not the solution in creating your dream design. Sometimes, there is also a need for you to go back at the weight that 3D design adds to the final output.
Three-dimensional design paved the way to the future, and was actually seen as the trendiest design ever seen when it was first launched. The moment designers laid eyes on them, it all suddenly seemed as if the entire 2D experience that came before it was oh so boring, and completely devoid of life.
With the dawn of 3D, life changed quickly.
And it wasn't just about design, it was about 3D as a whole. People started to realize that we are, in fact, three-dimensional figures walking the fact of the earth, and not just 2D images that would make us seem like we are drawn on paper. This realization was exciting. All of a sudden, illustrators and designers had the power to bring things to life, regardless of what they are and what the setting may be.
Simple shapes for example, could suddenly be seen as something that is more realistic, with the shadows, and beveled edges giving them that 3D look. So you can probably imagine what a huge impact the 3D effect has on letters.
When 3D fonts were first used in design, the effect was astounding. Posters now had more life in it, and the effect was overwhelming. Webpages used 3D to give emphasis to headlines and page titles, shedding more drama into its overall appeal.
Below are 20 3D fonts that every designer should have. These will prove to be very useful for any design projects that you may have at the moment, as well as projects that you will be working on in the future. Regardless of the whole focus on flat designs, these will still come in handy. In fact, being the creative designer that you are, you can try mixing a little bit of both elements (flat and 3D) to come up with a bold design that could make your name bigger in the specialization you have chosen to excel in.
Lulo Clean by Yellow Design Studio
Lulo Clean from Yellow Design Studio is the non-distressed version of the original textured Lulo family. It's friendly, retro, and amazingly 3-dimensional. Endless effects can be created by adding different colors to each of the 5 stackable layers. Lulo Clean is all-caps and includes regular and bold weights and extensive language support.
3D by Turtle Arts
3D is a hand-doodled font with irrational perspective and skewed characters. The detail in each of this alphabet's letters makes it look especially cool when printed or stamped BIG. This unique alphabet makes excellent titles for journal and album pages, or can be used for all paper arts projects.
AZ Postcard 3D by Artist of Design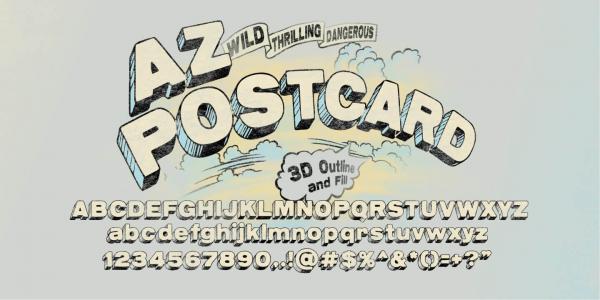 AZ Postcard was inspired from a need to develop a sans serif 3D typeface with a vintage hand drawn feel to it. This font was designed for use as a fun bold headline or sub headline.
Dolce Caffe 3D by Resistenza

Dolce Caffe was a handwritten font designed in the 2011 inspired in some berliner menu. Now it has been updated to a 3D, 3D Rough and a Shadow version. They are very legible and high in style and carefully constructed all-uppercase letters.
Core Circus by S-Core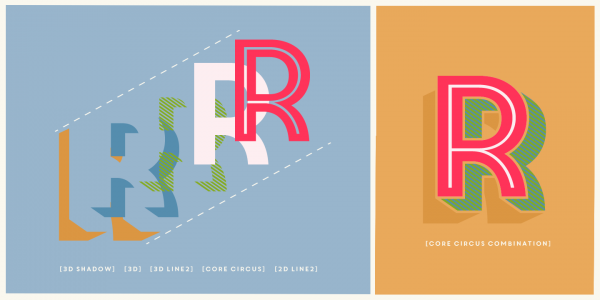 Core Circus is a layered type family consisting of seven 3D effect layers, eight 2D effect layers and one shadow effect layer. Uppercase and lowercase letters are separated by such features that counters are opened or closed.
Festivo Letters by Ahmet Altun
Festivo Font Family is a handmade layered font which includes several textures, shadows. Different font types can be created using various combinations of Festivo Fonts and colors.
Core Escher by S-Core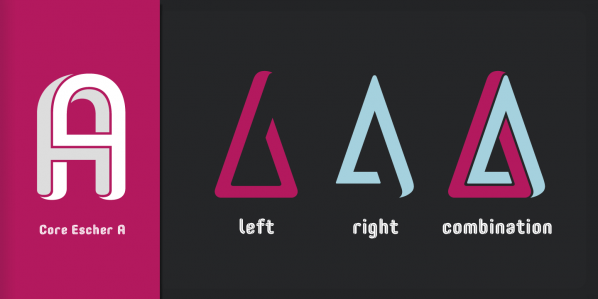 The letterforms in this type family are structurally twisted and complicated but it looks simple because of its simple strokes. And for easy color variations, it split into two fonts, Core Escher A Left and Right.
Core Escher B has a different kind of optical illusion. The letters of Core Escher B look like three dimentions by just putting thin lines on bold letters. Also B has two sub-families that have different viewpoints.
Elise by Context
Elise is a sweet natured, layered display typeface, with a few layers but a wealth of options. From the feminine to the fun to the nostalgic, Elise is a capable and personable set. Best used BIG and with color, you'll always find an occasion for Elise's charm.
Bizzle-Chizzle by Terry Biddle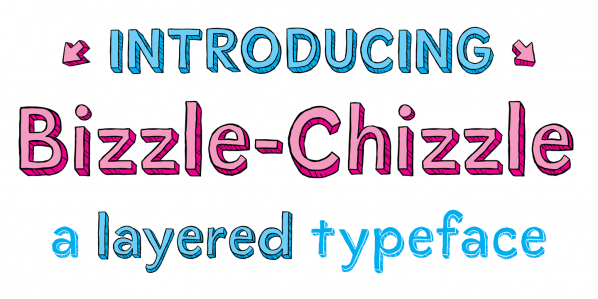 Bizzle-Chizzle is an expansion of lettering sketches initially made for my personal website. Each glyph is drawn by hand and inked by brush to simulate the texture of letters chiseled out of stone. Bizzle-Chizzle is meant to be used for dynamic layouts and prefers to be as large as possible.
Sparhawk by Albatross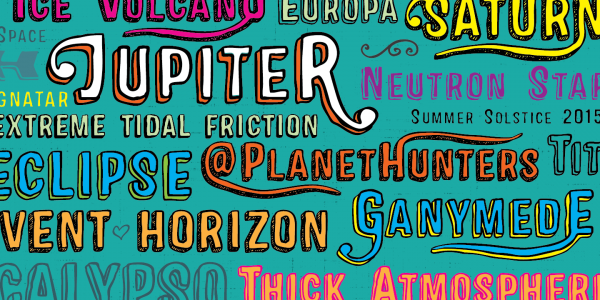 Sparhawk in its obvious form is a 3D layered display font, but it's packed with over 300 swashes, extremely rare in the 3D font world. Every single swash is hand-drawn for extreme organic realism. The lowercase are small caps and the swashes are designed to be used mostly with the lowercase letters (top and drop swashes), but the drop (bottom) swashes also work well with all caps. Sparhawk's large character set and plethora of alternates makes it perfect for logo type, birthdays, weddings, bands… the list goes on.