Last Updated on January 24, 2023
It's every person's duty to give back to society as much as they can—in fact, it's a joy. You don't have to have a lot of money to make charitable donations; any effort makes a huge difference to someone who's in need. If you want to give back to society in the biggest way possible, sometimes the smallest acts are the kindest and richest.
Volunteer to Help Children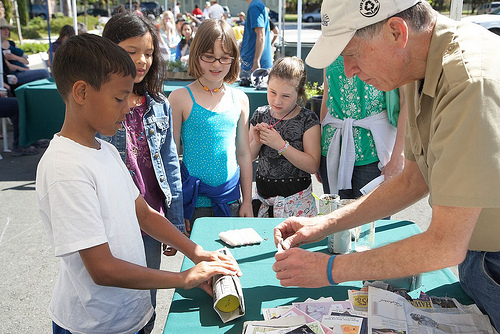 Image via Flickr by USFS Region 5
In this society, children are often left in need, so there are many ways to give back that benefit kids. For instance, if there's a community center or YMCA in your area that has programs for children, get involved. Nothing makes a bigger difference and impacts the youth more than dedicating quality time bonding and learning from one another. The youth is often impacted more profoundly when showed quality time and attention.
You can also donate money if that's the best or only way you can help. Try to raise funds from others in the community is a vital way to raise community moral and build relationships within the community. Money will give much-needed support to a variety of programs. If you can donate your time, that's even better. Spend time with the children, watch them, help them, or teach them.
Make Someone a Parent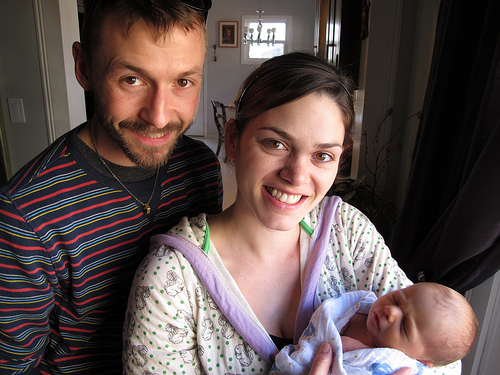 Image via Flickr by OakleyOriginals
There are many wonderful people who would make phenomenal parents but unfortunately can't conceive. Single people or couples could suffer from fertility issues or other health problems that make it difficult or impossible to have children on their own. If you're interested in helping someone become a parent, think about becoming a surrogate.
You can also consider adoption if you're pregnant but uncertain about keeping the baby. If you're fertile, then one of the greatest ways to give back is to donate your eggs. For egg donation Atlanta, New York, Los Angeles, and other cities large and small have lots of clinics and information.
Gifting someone with a child is one of the best gifts you can ever give. Fertility Plus can help you out with just this, they offer services such as IVF and egg freezing.
Provide Food and Shelter to Those in Need
Image via Flickr by chiricahua sky island
It's a heartbreaking but undeniable truth that a lot of people in this country, and in the world, are homeless. They have no homes and no regular access to food. There are war veterans, single mothers with babies, and entire families suffering nation wide. Devote your time and resources to helping the homeless and making their life a little more convenient.
If you have clothing, blankets, toiletries, and non-perishable foods at hand, give them to someone who needs them and will truly benefit from them. Volunteer at soup kitchens, homeless shelters, and women's shelters to do everything you can to make life better for deserving people who often have no way to improve their tragic circumstances.
Use Your Skills to Teach and Help
Image via Flickr by kevinthoule
Do you have a skill? Perhaps you're good at playing or teaching music. If so, get your hands on some secondhand instruments and start a music program for a school that can't fund one. Even if you have to go outside the school, it will do the children a world of good.
Are you good at math? Then around tax time, lend your services to people who need help and can't afford an accountant. Make baby clothes for your neighbor or cook dinner for the elderly couple down the block. Remember: the smallest acts have the biggest impact.
There are dozens of ways you can give back to society, even if you start with your own community. What's the kindest thing you've ever done for someone else?