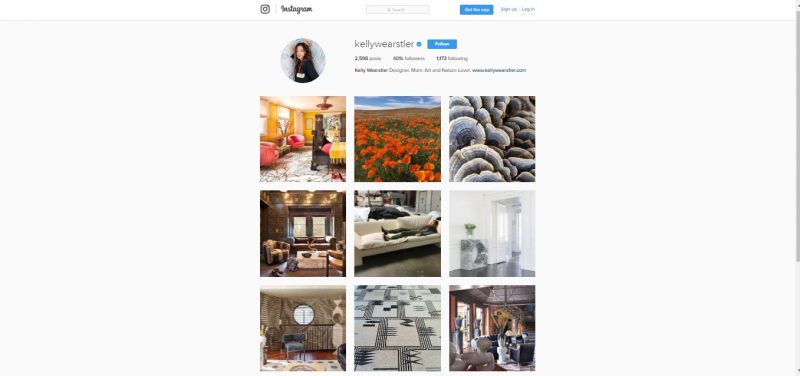 Current # of Followers: 388K
Kelly Wearstler is a mom, a designer and a nature lover. Her Instagram feed displays most of her commercial and residential interior projects. Her photos imbue a touch of Hollywood glamor.
Florists and Paper Flower Artists
Current # of Followers: 391K
Erin Benzakein is a florist, a writer and a teacher living in Washington State. She grows her flowers on their family farm, the Floret Flowers. Her first book, Floret Farm's Cut Flower Garden, was released this March.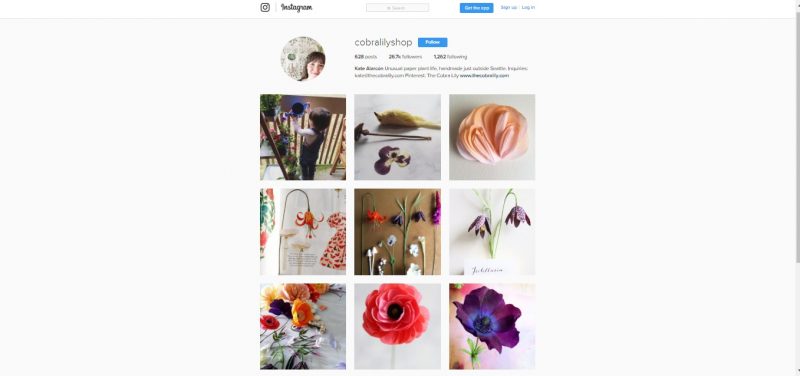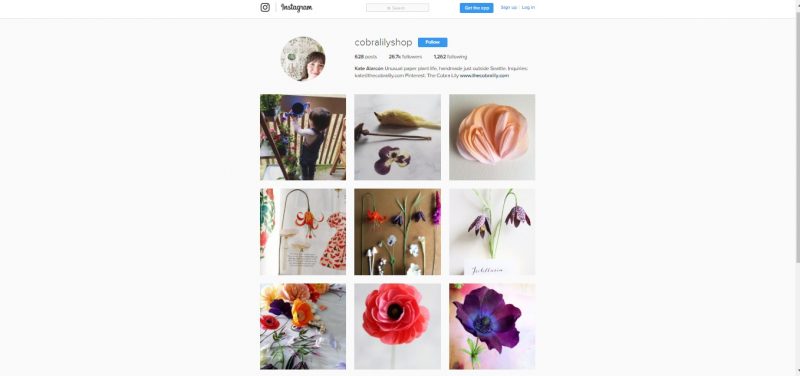 Current # of Followers: 26.4K
Kate Alarcon runs the Cobra Lily Instagram account. She is a paper flower creator who makes the most amazing and detailed flowers photographed against stunning backdrops. She lives just outside Seattle.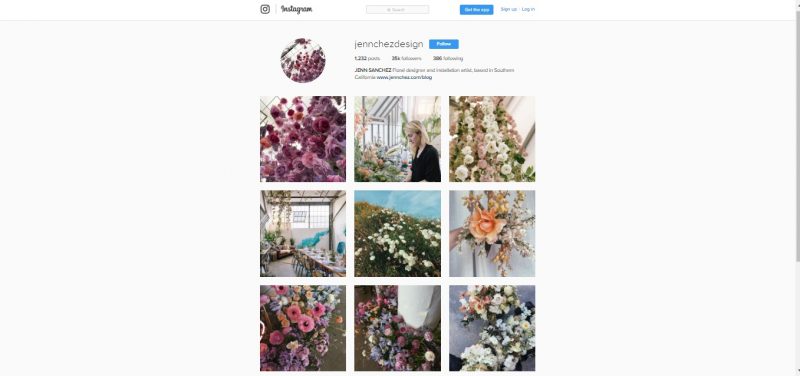 Current # of Followers: 32.6K
Jenn Sanchez owns and runs her own company, Jenn Sanchez Floral Design. She combines the very best of Southern California flora, foliage and fruits to create and recreate realistic still-life designs. Her visually satisfying Instagram feed is predominantly white, lilac and pink.
Current # of Followers: 20.5K
Tiffanie Turner is an artist, an architect and an author. Her Instagram account features her mind-blowing skills in creating paper flowers. From speckled stripes to almost faded petals, her attention to details is something to aspire and inspire.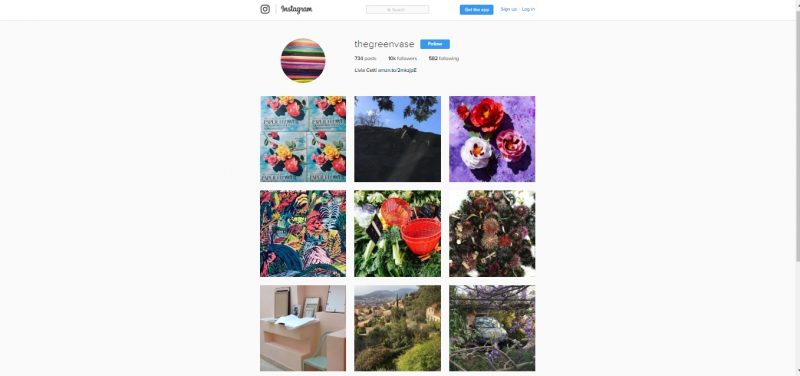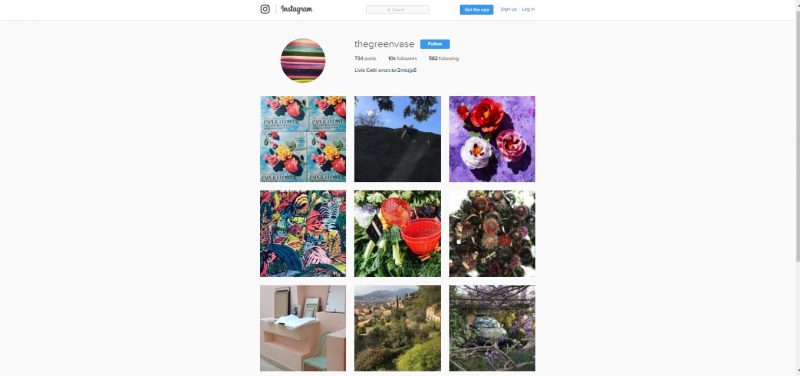 Current # of Followers: 9452
Livia Cetti of The Green Vase creates unique paper flowers, plants and arrangements for years now. Her creations are displayed at John Derian's store in New York. Her paper flowers are real-like, people often think of them as honest-to-goodness floras.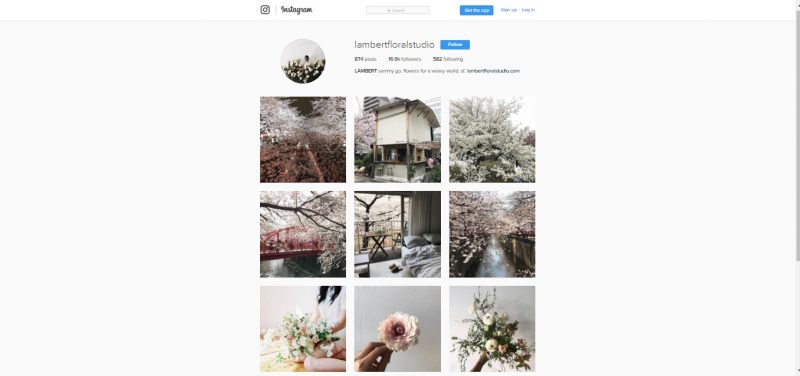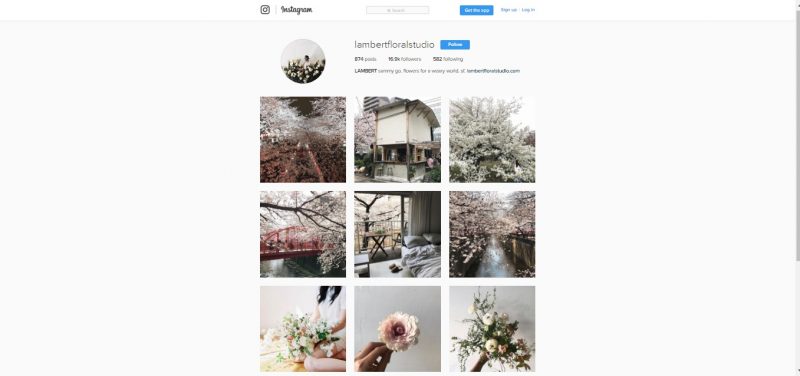 Current # of Followers: 15.7K
Sammy Go is a floral designer who owns the Lambert Floral Studio in San Francisco. His aesthetic is to combine elegance with the unexpected. His shop's Instagram feed displays this artistry.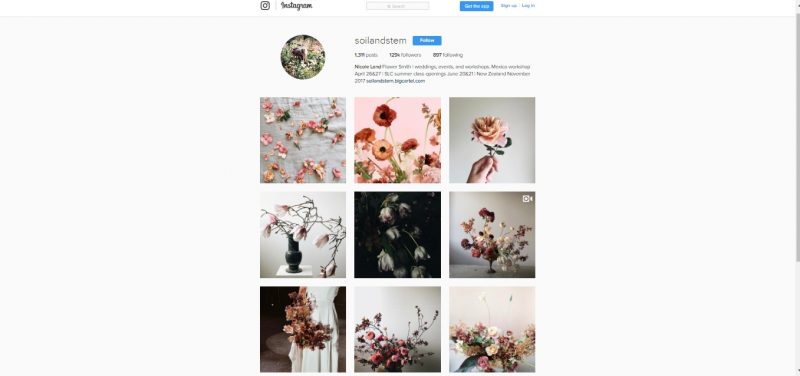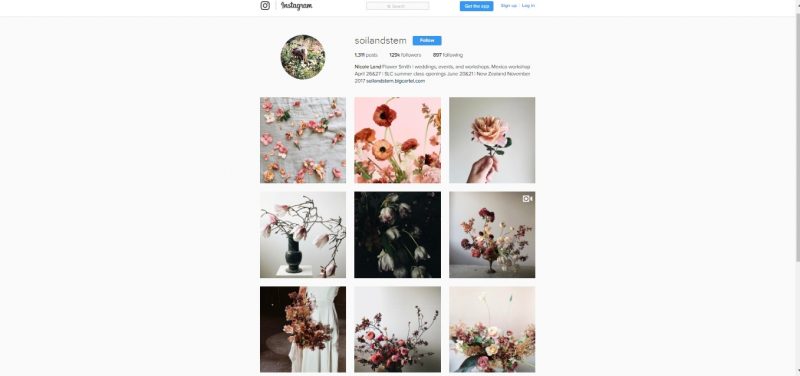 Current # of Followers: 119K
Nicole Land, owner of Soil & Stem, is a self-styled florist in Utah. She is often commissioned to make floral arrangements on weddings and other special events. She also does workshops and art collaborations with other florists and designers. Samples of her magnificent work are posted on this Instagram account.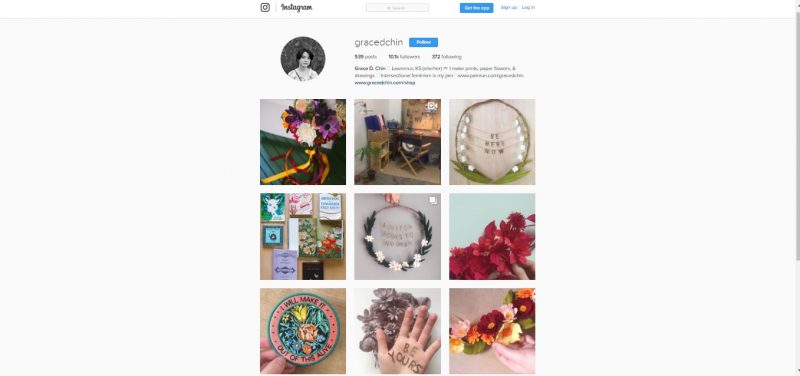 Current # of Followers: 10K
Grace D. Chin is the "queen" of paper flower wreaths. Her Instagram feed is a collection of her drawings, paper flowers and prints. Her creations are sold via her online shop – www.gracedchin.com/shop.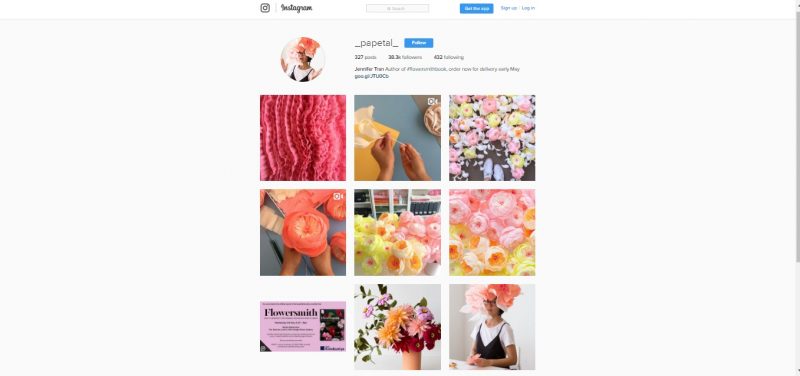 Current # of Followers: 30.2K
Jennifer Tran is the master of paper flowers mix-and-match. She often blends metallic sheets with delicate papers to come up with a feminine-looking design with an edge. Her book, Flower Smith Book, will be released this May.
Current # of Followers: 6340
Mary Ellen LaFreniere is an event florist from Baltimore. She mixes grit – farming – and grace – flowering – to come up with stunning floral arrangements. Her Instagram feed is a collection of snapshots of her professional and personal projects.
Travel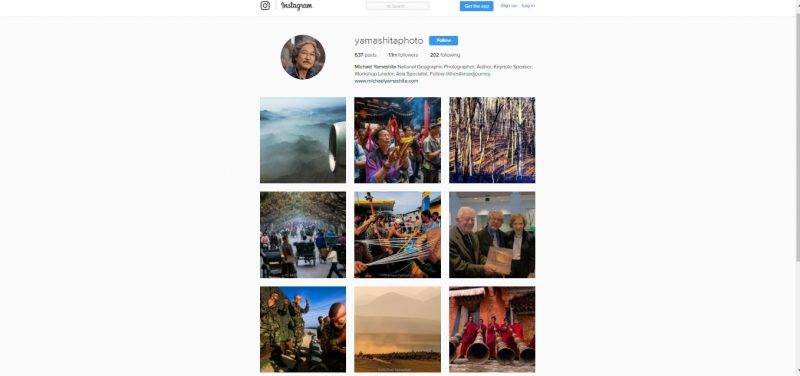 Current # of Followers: 1M
Michael Yamashita is a photographer, an author, an Asian specialist, a workshop leader and a keynote speaker. He works for the National Geographic. He posts stunning travel photos and provides informative captions.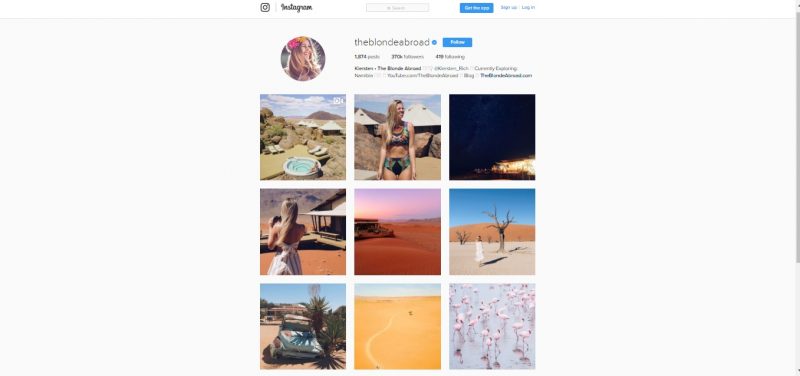 Current # of Followers: 350K
Kiersten Rick aka "the blonde abroad" is a lifestyle blogger who travels the world. She previously worked in corporate finance. Today, her Instagram pictures highlight her travel journey – from food to fashion to festivals.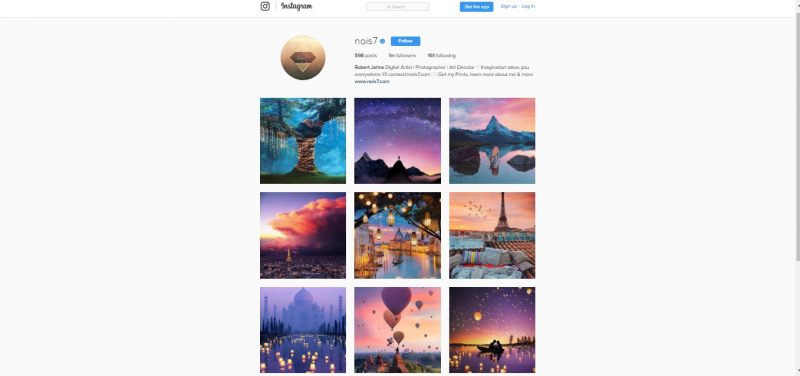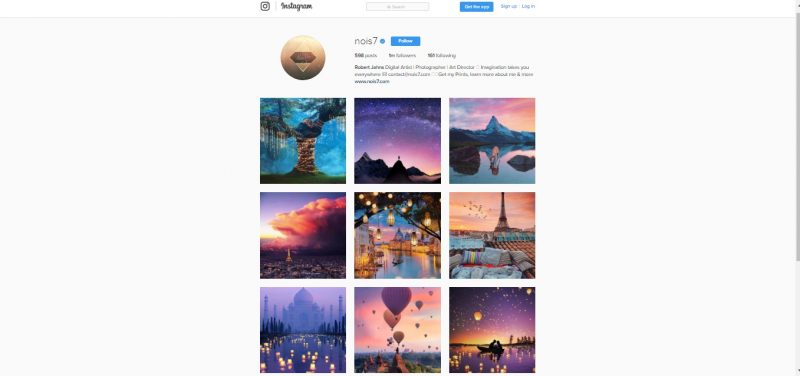 Current # of Followers: 1M
Robert Jahns is a photographer, an art director and a digital artist. He believes that "imagination takes you everywhere", which is apparent in his travel photos. His feed is a collection of a fairytale-like images bursting with colors and shapes.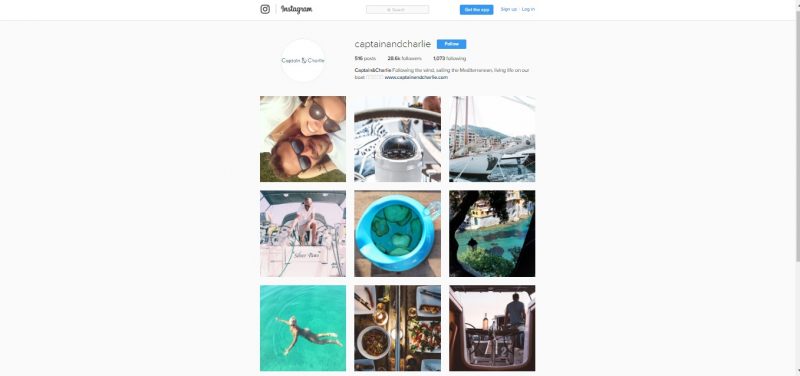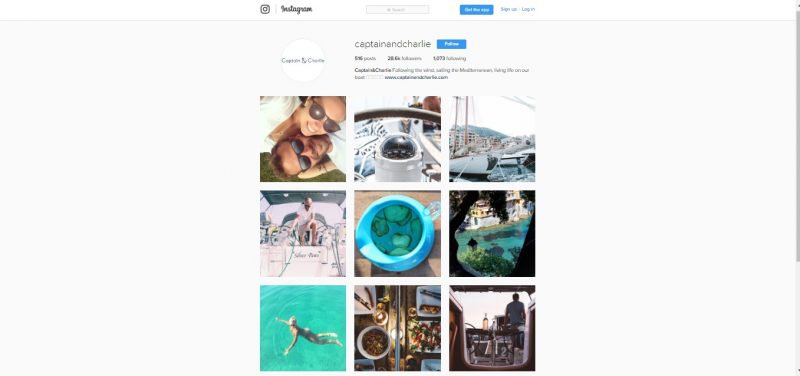 Current # of Followers: 27.4K
Captain and Charlie are a couple journeying the Mediterranean Sea at the moment. Their Instagram feed showcases their tales of trials and tribulations aboard their boat, Silver Paws. Their photos are a collection of sailing, playing around, exploring and the big, bright blue sea.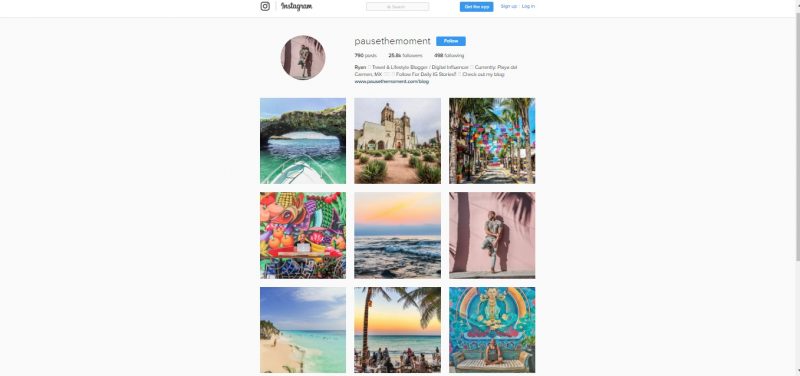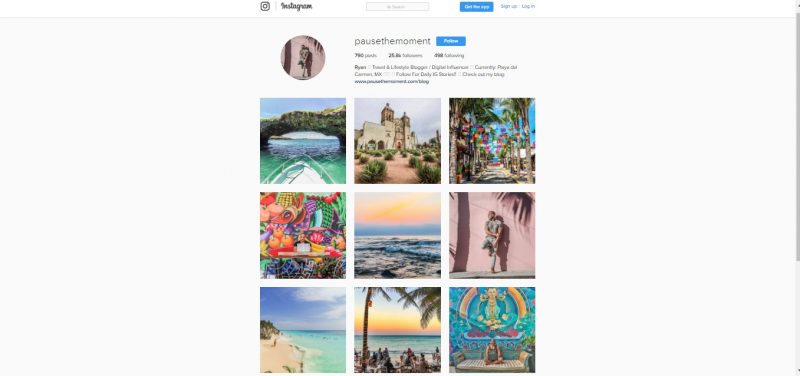 Current # of Followers: 22.6K
Ryan is a travel and lifestyle blogger. His followers get to "experience" his awesome vacations through his vibrant photos and fun-to-read captions. From his escapades in the Greek Isles to his pastry shopping in Mexico, Ryan aims to inspire his followers to "pause the moment" and enjoy life.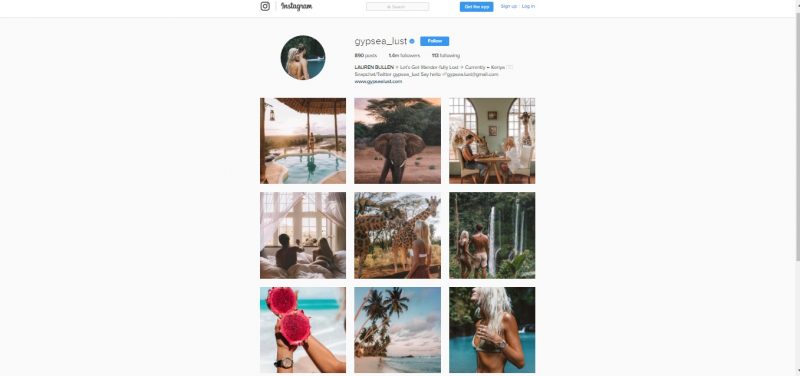 Current # of Followers: 1.1M
Lauren Bullen is a 23-year old self-taught photographer who posts photos travel, fashion and lifestyle photos. She enjoys getting "wander-fully lost" with her permanent travel partner, Jack Morris (@doyoutravel).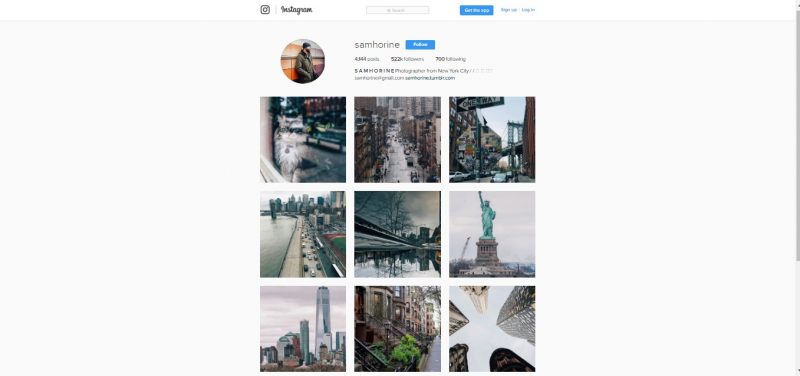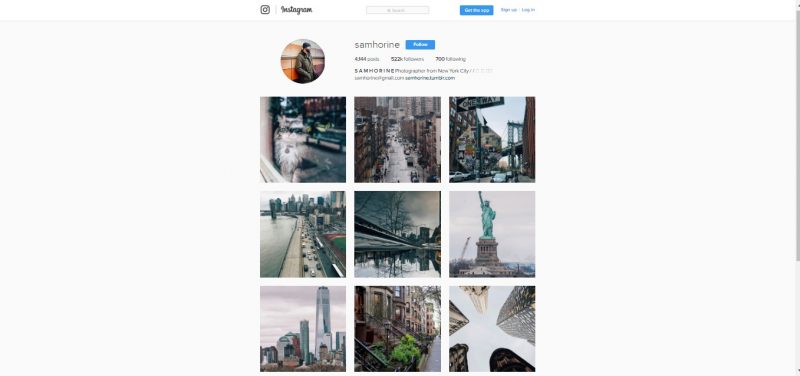 Current # of Followers: 520K
Sam Horine is a New Yorker who shares photos of places society has long forgotten, like abandoned buildings and back alleys with interesting graffiti walls. He is a professor at the New York University and a contributor to New York magazine, Times Out New York and The Village Voice. The latter named his Instagram account as the best in NYC.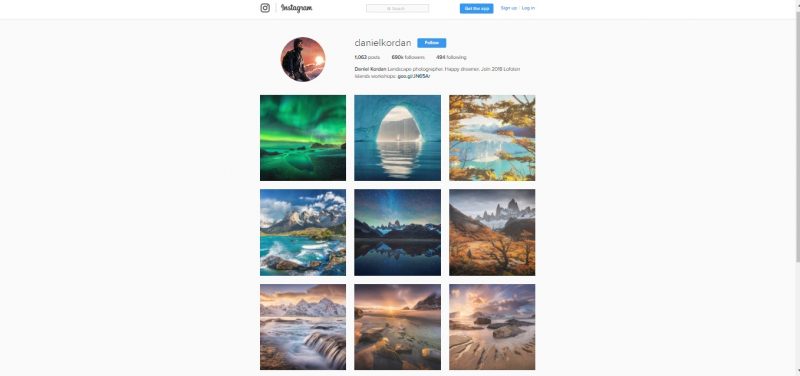 Current # of Followers: 662K
Daniel Kordan is an award-winning landscape photographer. Most of his photos circle around nature – its beauty, colors and compositions. He is also an official Nikon ambassador.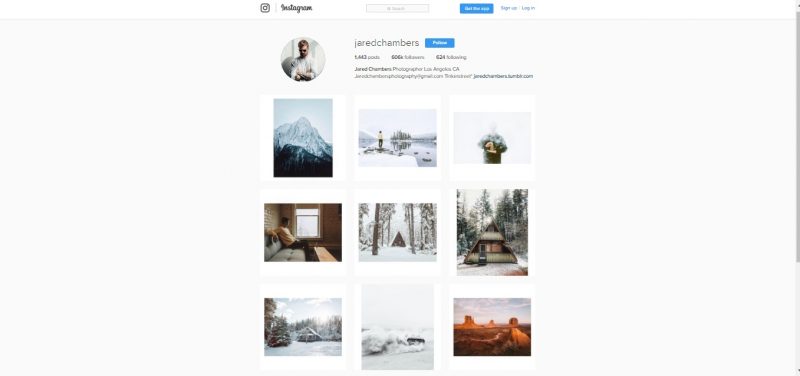 Current # of Followers: 604K
Jared Chambers is a Los Angeles based photographer. He primarily posts landscape photos from his travels. His followers are not just in awe of his photography skills, but also on how he enhances his photos with unique compositions.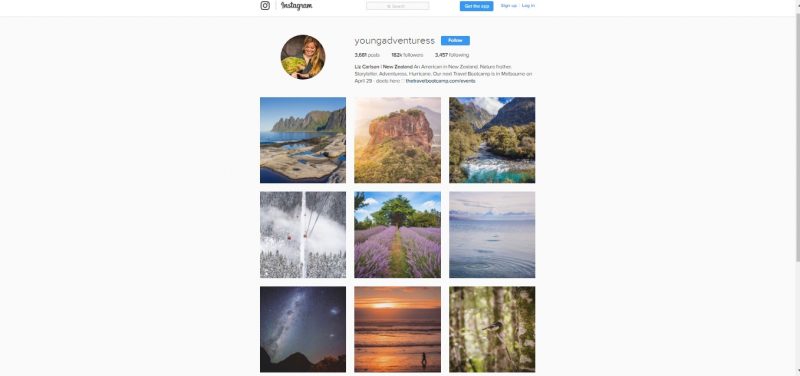 Current # of Followers: 178K
Liz Carlson is an adventuress, a storyteller and a nature lover. She's an American who currently resides in New Zealand. She travels in different parts of the world and posts the most amazing snapshots of her journey.