Last Updated on January 24, 2023
You can't blame anybody if they end up getting really frustrated at the sight of a 404 error. Especially for people who are smack in the middle of some really important research, it's just the thing that could send them reeling into a start of a really bad day.
Understanding 404 Errors
But where do these 404 errors really come from? Are these instances avoidable somehow?
When you see a 404 error, it means that the page that you're trying to reach is not available on the server. There are many ways that this error message may be phrased. It could come in the following forms:
Error 404
404 Not Found
The requested URL was not found on this server.
Error 404 Not Found
HTTP 404
404 File or Directory Not Found
There are instances when a page has been permanently removed from a website or has been moved to a different page altogether. Both these cases would result in this error, but both of these could also be easily avoided. As long as you keep all the links to your pages updated, then there shouldn't be any problem at all.
Most of the time however, the error actually comes from the mistake of the person visiting the link. They may have typed a part of the link incorrectly, or they may have been given a link that's different from the page that they're looking for. These errors are harder to avoid, because you just can't control what a person types into their own keyboard.
Clever 404 Pages
So does this mean that you have faced a dead end as far as 404 errors are concerned? Actually, the fact that this error message is somehow unavoidable opens up a whole new world of possibilities for you. Instead of leading users and visitors to a page that frustrates them, why not lead them to an error page that amuses and entertains them?
Below are some of the most outrageous 404 pages that you'll ever see. Some would let you see a real graphic treat, while some would just make you laugh uncontrollably on your seats. Some of them offer alternatives for you to consider, like going back to the homepage, searching for a different page, or, in one example here, have a go at a game of Pacman.
Regardless of what route they took to make the error a lot more interesting, these are definitely pages that would make you forget about your frustration and just appreciate the site's developers for keeping things light.
Inspiring 404 Page Designs
Here are some handy tips to keep at mind while designing your very own 404 page.
Keep it simple: Don't bombard the visitor with crazy info or anything that will scare them away. Minimalism usually works well!
Use graphics, images, and illustrations: Be creative, funny, and friendly. Many websites take the funny approach and make their page hilarious to look at.
Provide a search bar, and other links: Lead the user away from the page and show them your content. Be the guide, because they are lost.
Say Sorry: It might not be your fault something went wrong, nobody is perfect. Just remember to be apologetic to show the user that you care.
Explain why they are there: Believe it or not my mom has no ideas what a 404 page is. As shocking as that sounds you have to keep at mind that everybody on the web does not know everything you do.
1. Inspiredology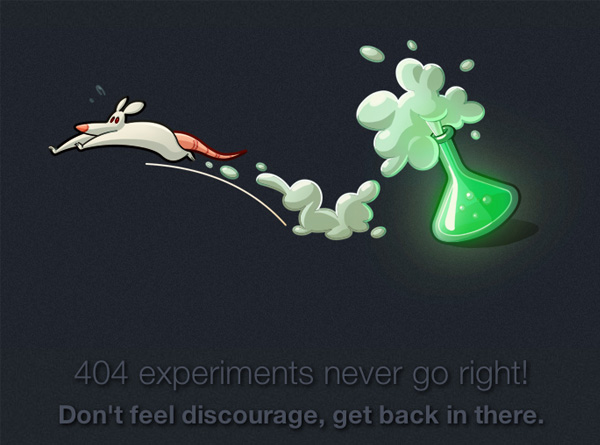 2.  Iconfinder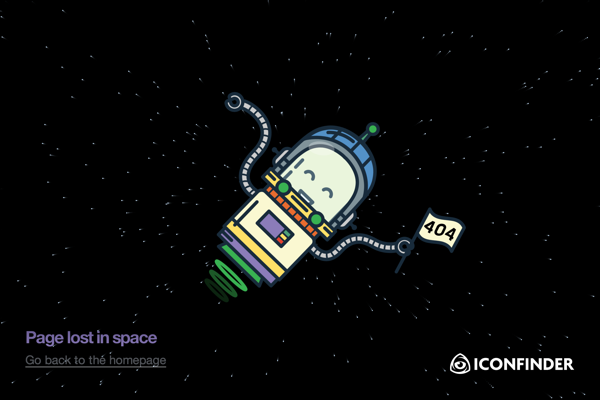 3.  Social Fries
4. Design54
5. Snakes-in-Space
6. Bigbadcollab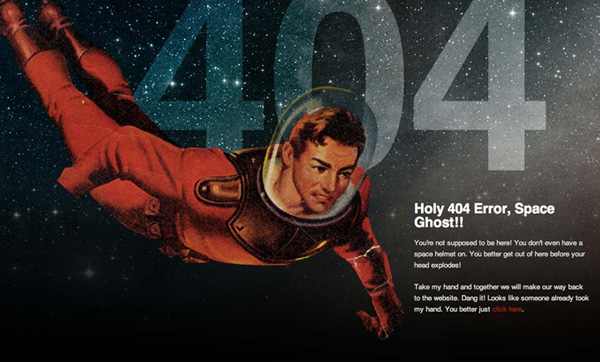 7. Blue-Daniel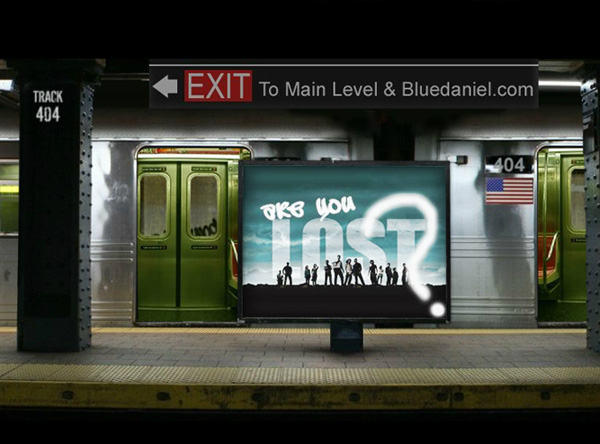 8. Deezer
9. On Air Agency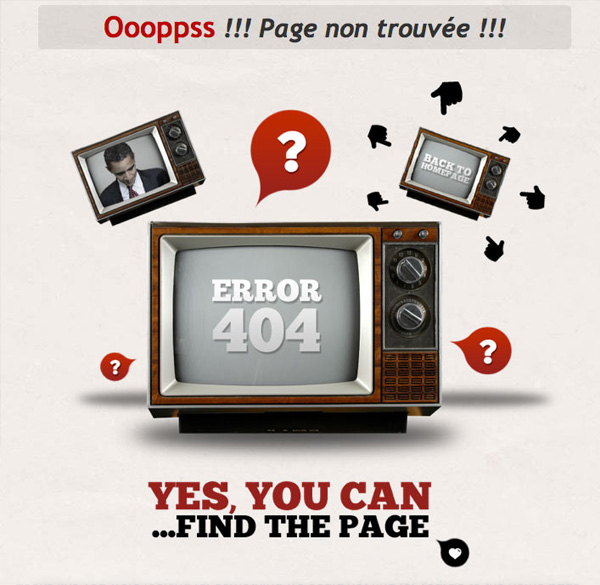 10. Tchikito
11. Omega Watches
12. Golf Porcelaine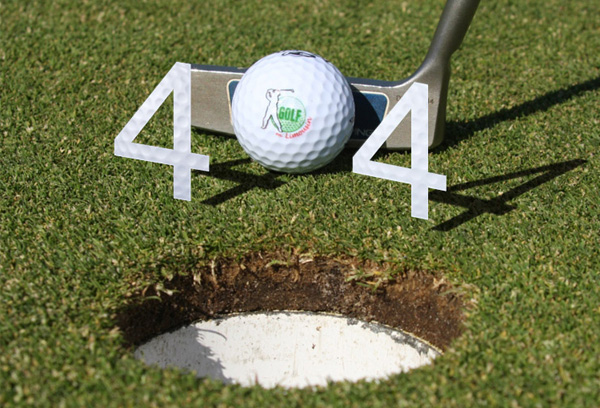 13. Stereosuper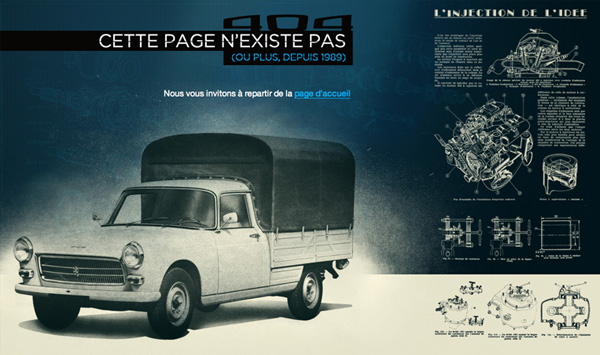 14. Pixiapps
15. Marketing Virtuel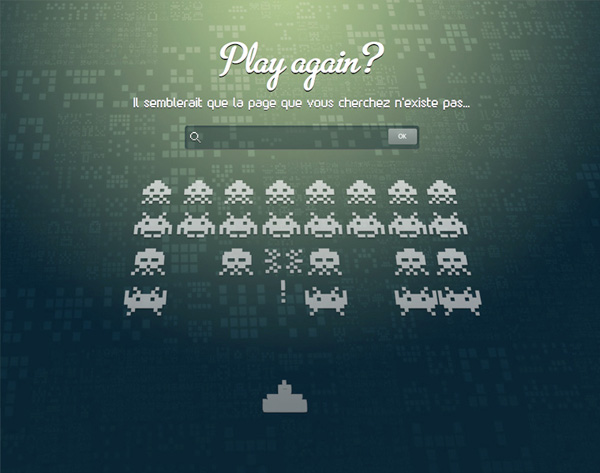 16.  Jean Delbrel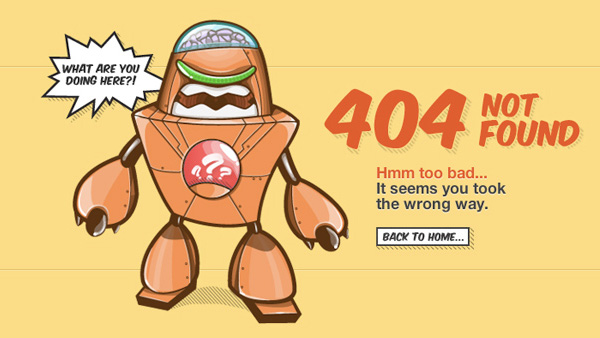 17. Dailymile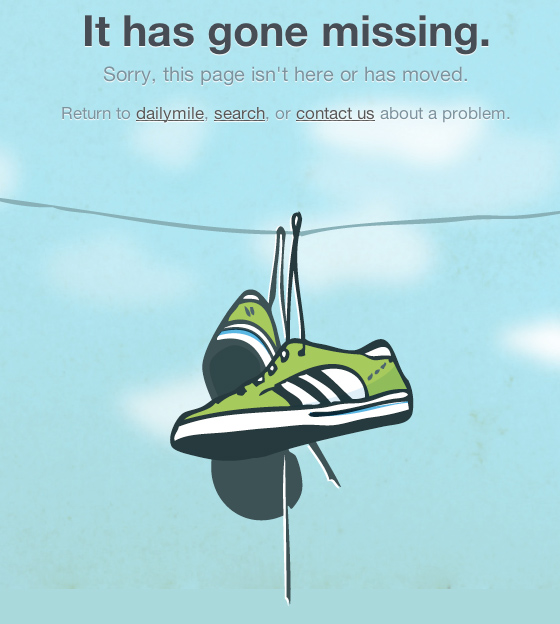 18. Dribbble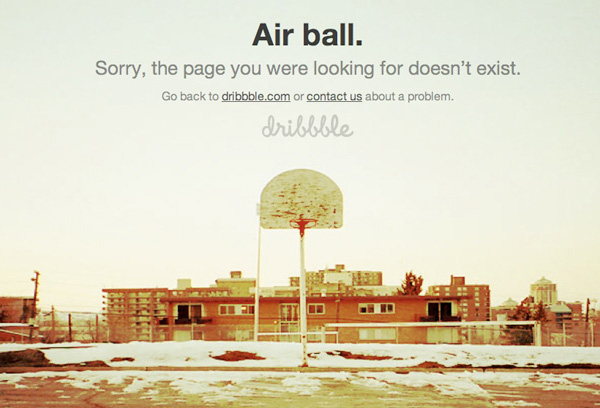 19. The Many Faces Of
20. Cascade Brewery Co
21. Eightbit
22. Dropbox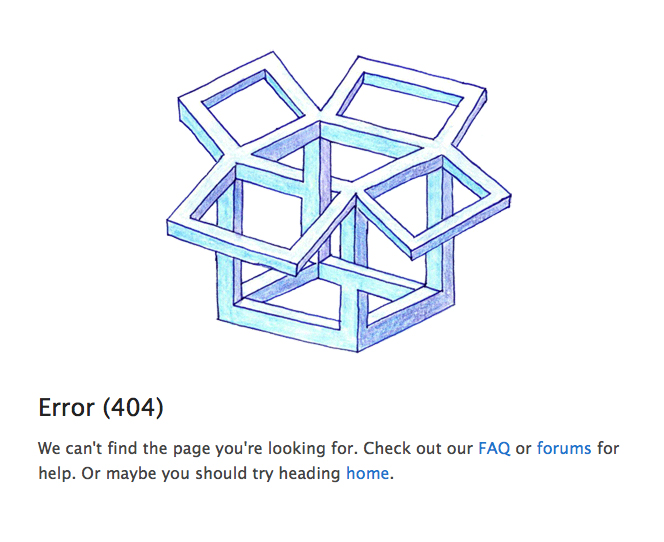 23. Matthew Maber
24. Web Is Love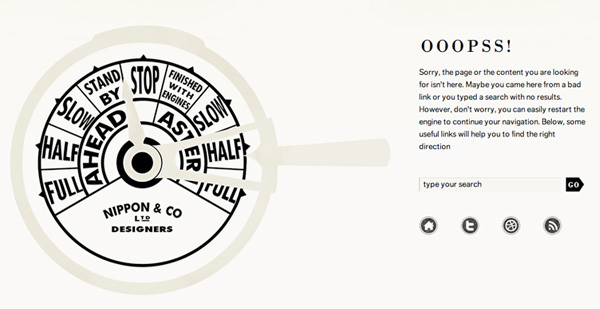 25. Grooveshark
26. Griffin Technology
27. Thick Moustache
28. Designbombs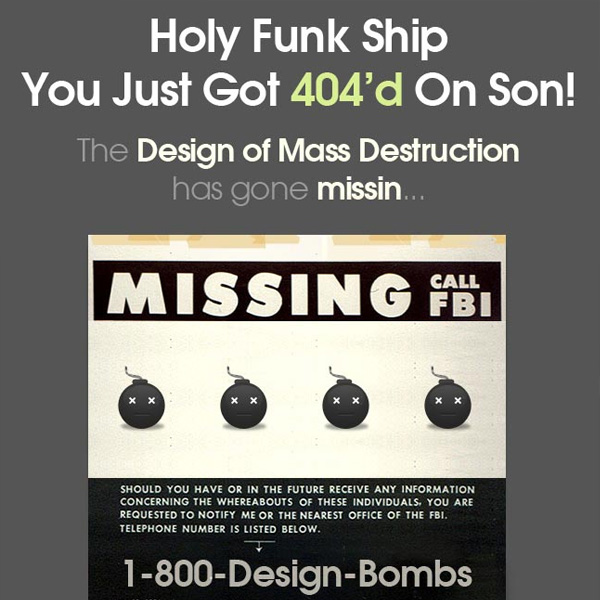 29. Mercia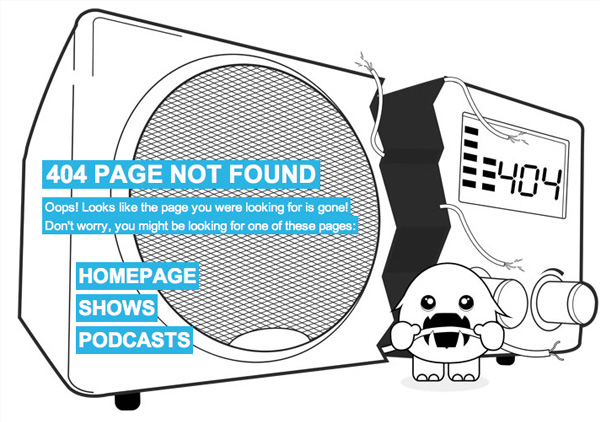 30. Rubbik
31. Jackrabbit
32. Chunk Games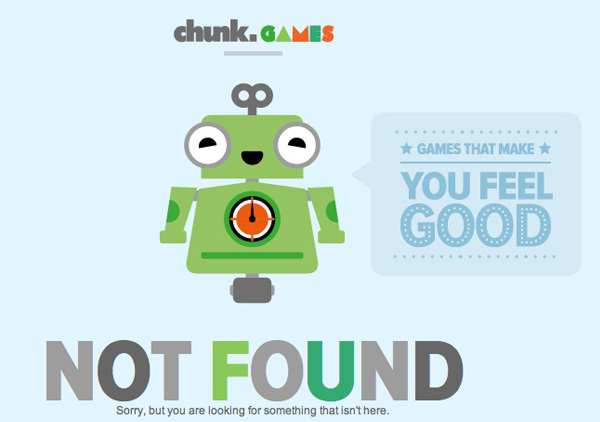 33. Qype
34. Github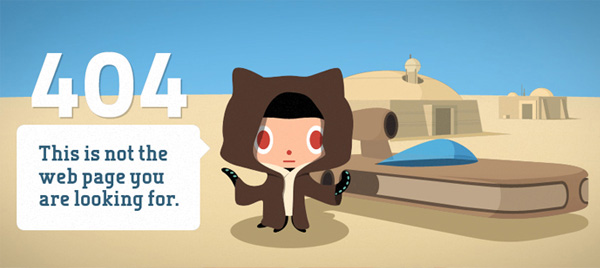 35. Vegaz Vegaz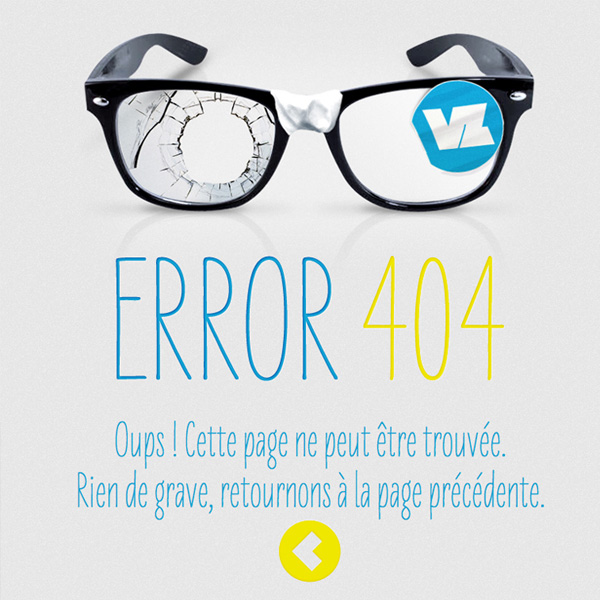 36. Bully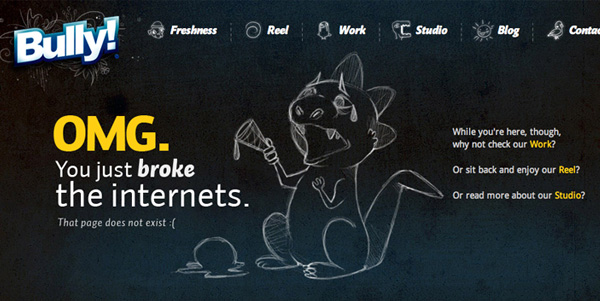 37. 1md
38. Client Stat Us
39. Rothco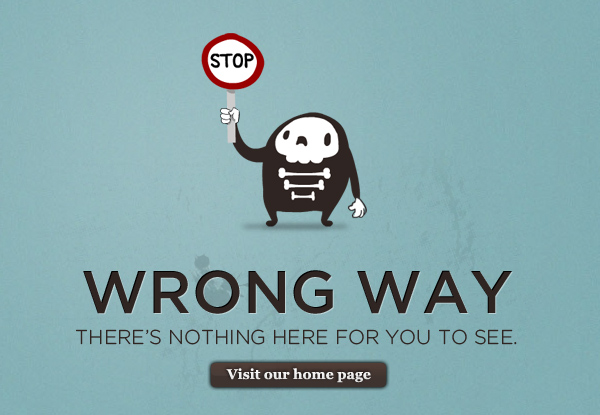 40. Trevordavis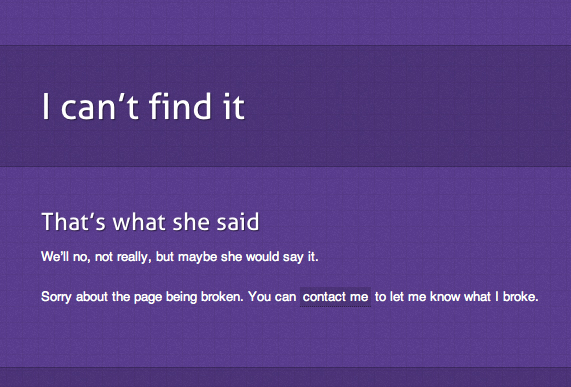 41. Ledgernote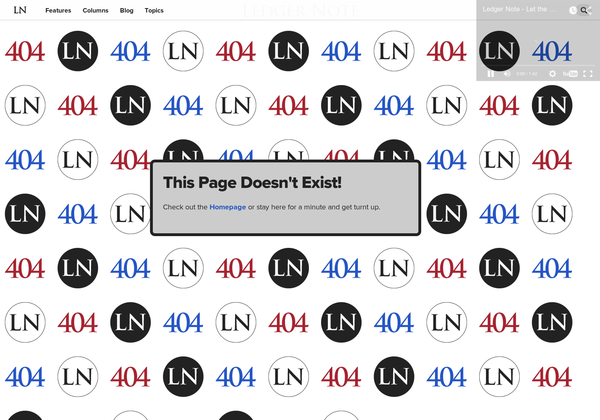 42. Fab.com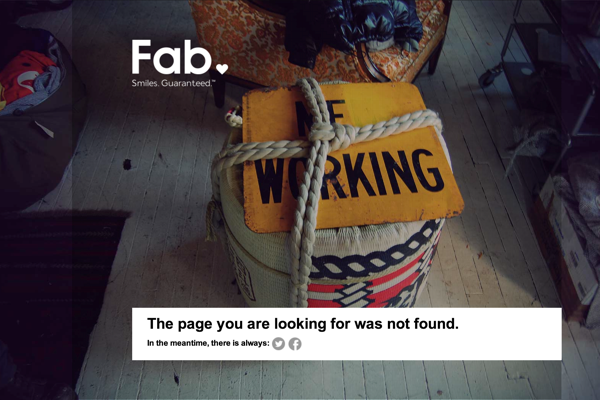 43. General Assembly

44.
Readme
45. Welikesmall
46. Eager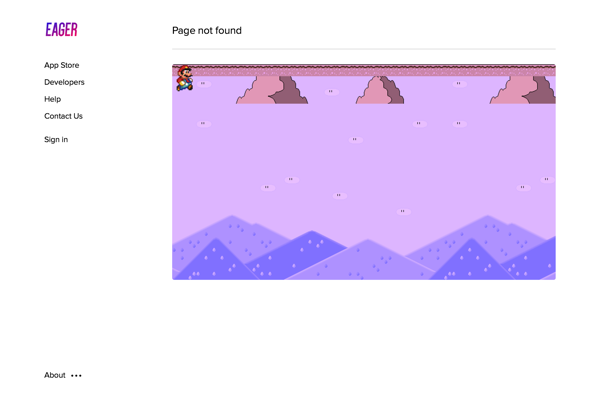 47. Omise
48. Airbnb
49. Barack Obama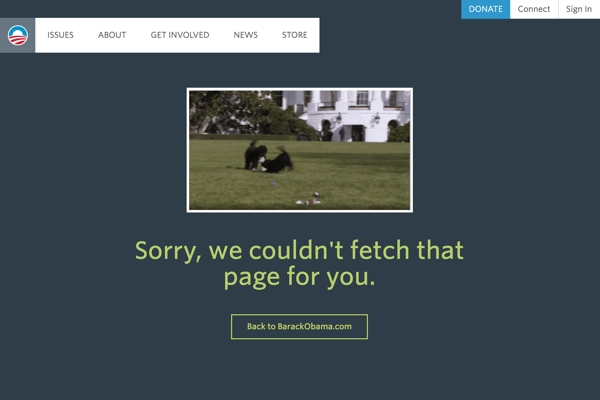 50. Grant Burke
51. Weirdsgn
52. Github
53. Digital Telepathy

54. Silk

55. Studiogewoon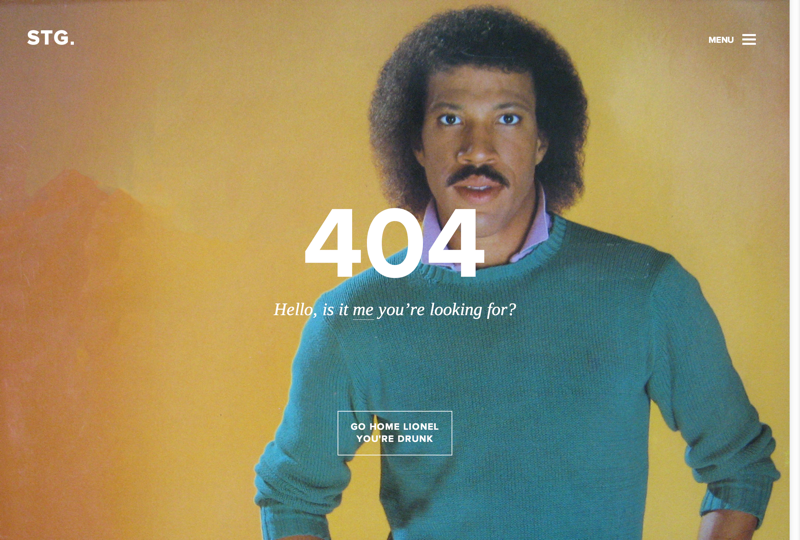 56. 404 by Olia Gozha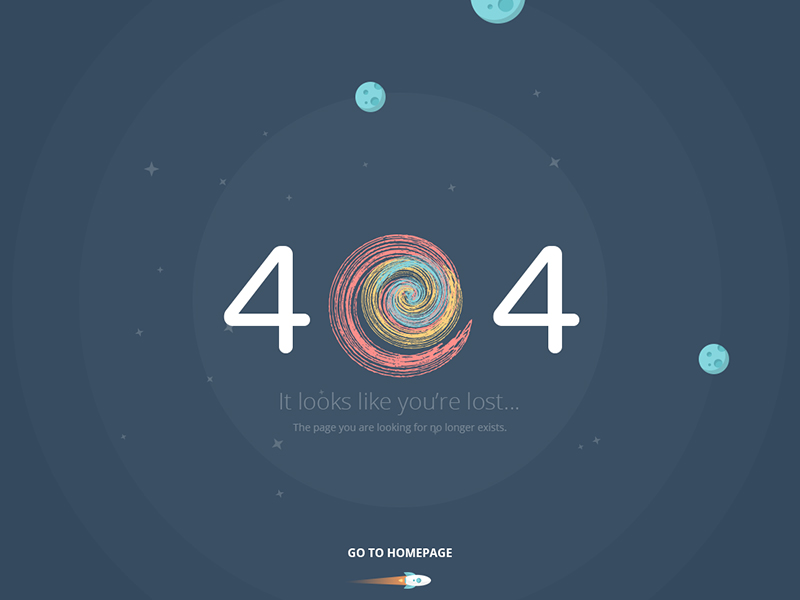 57. Saltcitybuilds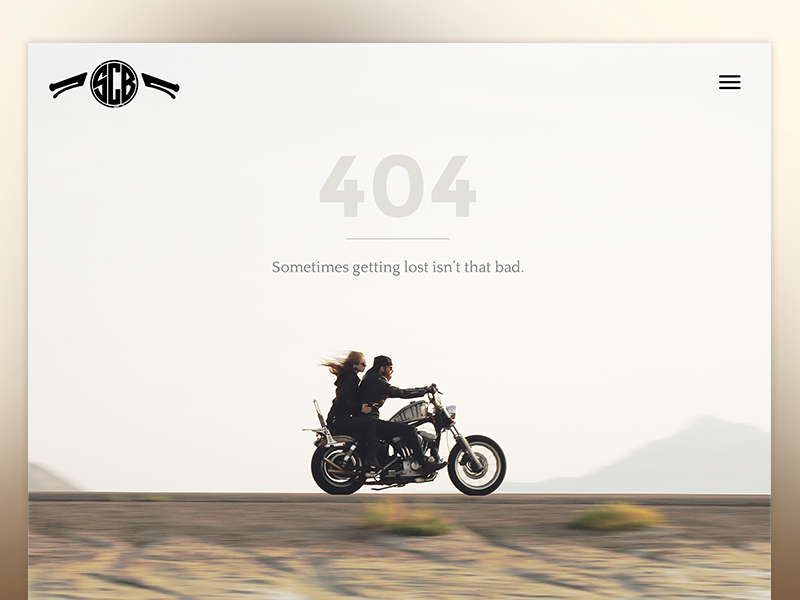 58. Nintendo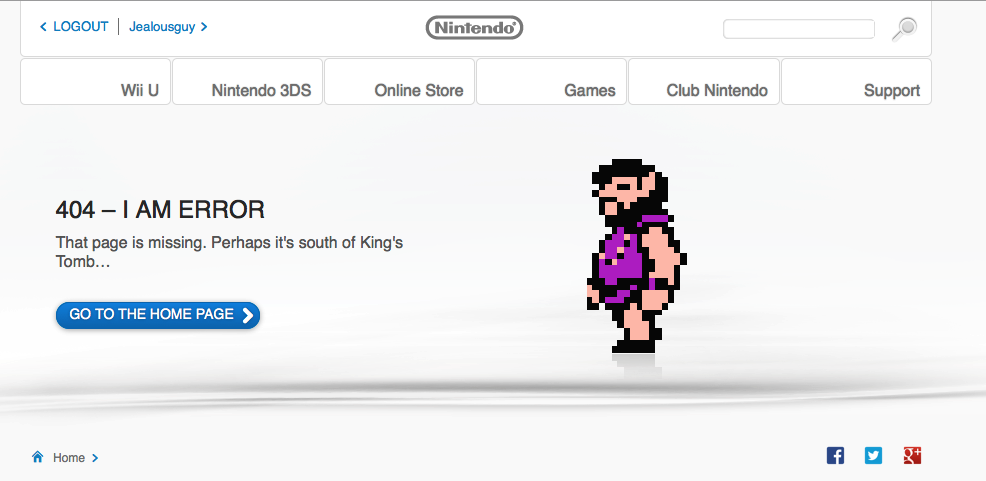 59. Kvartirakrasivo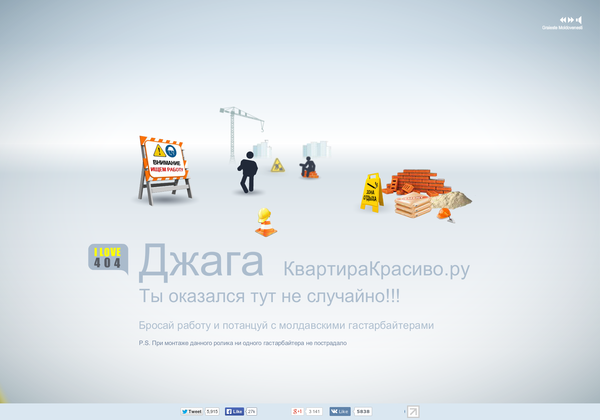 60. Romainbrasier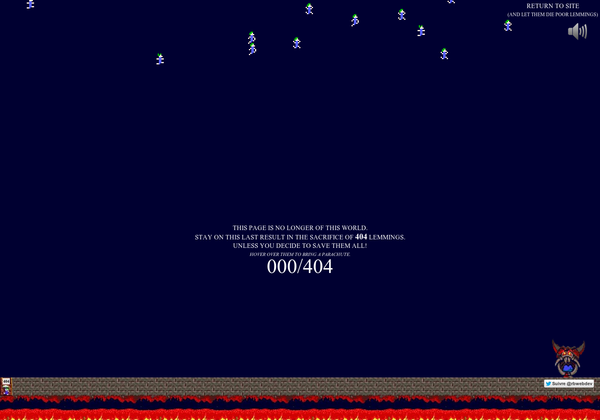 61. Bloomberg

62. Underbelly Creative Co.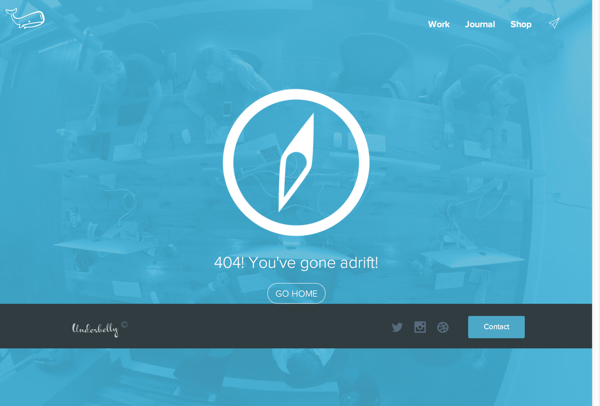 63. Edukate
64. Codyhouse
65. Ubooly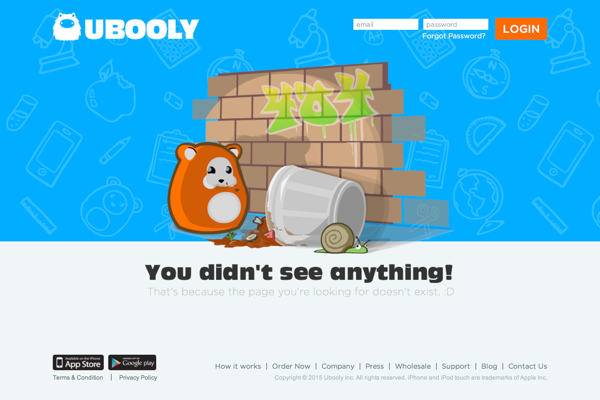 66. Piccsy
67. My Lake Map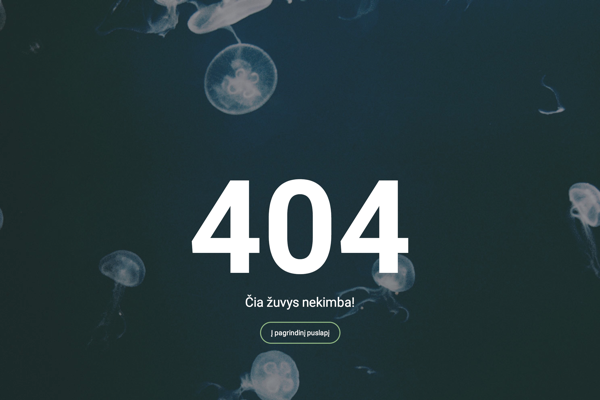 68. Jackrabbit Design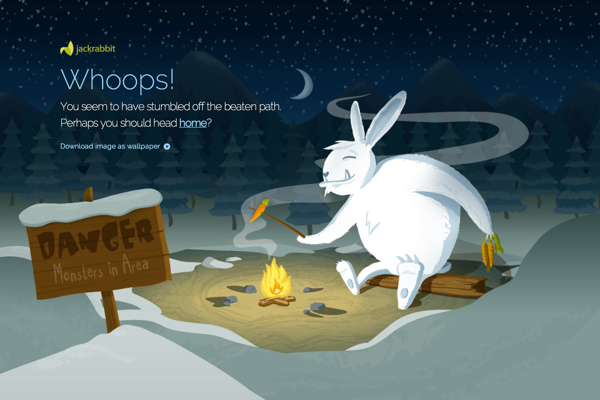 69. Handmadestudio
70. Sush.io