Last Updated on May 28, 2020
When talking about storage problems on the go, the following questions stand out: Have you ever tried travelling to another city and lost your phone, but you didn't have a back-up for your important files? Or have you ever run out of memory on your laptop while on a vacation? Or did you want to bring along several movies when you traveled but your laptop or tablet didn't have enough memory?
If your answer is 'yes' to any of these questions then you have to get yourself a portable hard drive. But if your answer is no, here's a follow-up question: Do you want the situations above to ever happen to you? Of course not! So it's always good to be prepared and have a portable hard drive in your travel luggage.
In the modern age, traveling with an extra hard drive is a must. I'm not saying that every single person has to own a hard drive. I'm simply stating that if your job or hobby has something to do with computers, then it's pretty wise to invest in some extra storage. SSD and HDD memory have come a long way. I'm sure SSD will get even cheaper in the future and HDD might die completely, but this isn't about that.
I remember back when the PSP came out in 2005, I spent my hard-earned $100 from cutting grass on a 1GB Memory Stick Pro Duo. $100 freaking dollars! Now I don't even want to know how much it is, probably less that $10 or $5 bucks. I know I can't change the past, however it's just so wild to think about how things have changed so fast in such a short period of time.
Now, I can get a ridiculous amount of storage on Amazon for only a fraction of that. Because I've recently did some serious research on purchasing a hard drive for myself, I decided to share my findings with you today. Below I've listed my top 5 picks for a portable hard drive. If you're constantly on the go and need your data to come with you, the following hard drives won't disappoint.
Silicon Power Rugged Armor A80
On top of its waterproof and shockproof capabilities, this hard drive from Silicon Power is an excellent device to store ample amounts of data on the go. This model has a storage capacity of one terabyte (1 TB) but similar models from this brand have 500 GB and 750GB. It's USB 3.0 capable which allows ultra-fast data transfer of up to 5 gigabytes per second.
It has an LED light that indicates data access or power on. Moreover, this hard drive has passed through US military specs for sturdiness and durability. It has gone through drop tests of 4 feet and water resistance tests in 3 feet of water for 30 minutes. Additionally, its small USB cable fits right inside the casing which eliminates the chance of leaving it behind. And if that's not enough, this device comes with a 3 year warranty.
Buffalo Ministation Extreme HD-PZ1U3B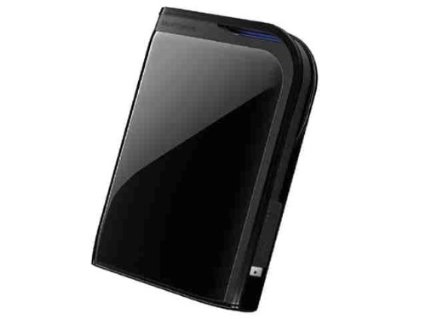 Another great hard drive option is the Buffalo Ministation HD-PZ1U3B. This device is intelligently designed with its integrated wrap-around cable. This design also prevents damage whenever it is dropped with its rugged chassis. It comes in three different colours (silver, red, and black).
It features USB 3.0 compatibility and it is also backward compatible with USB 2.0. This model can store 1 terabyte of data but similar models are also available in 500 GB storage option. Additionally, this portable hard drive has a hardware encryption which increases its reliability and dependability from hacks and unauthorized use.
LaCie Rugged 9000294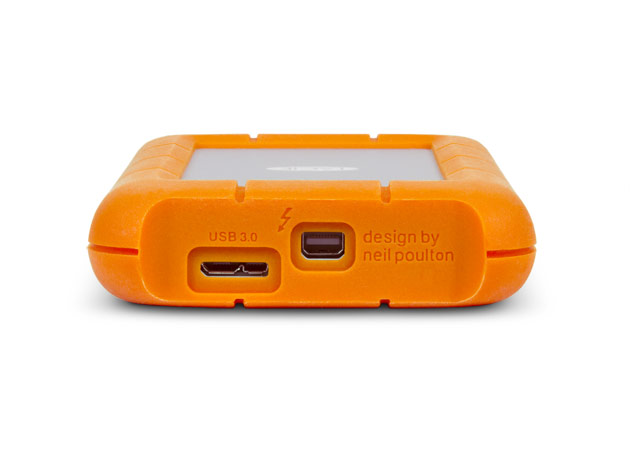 As a portable hard drive with universal connectivity, the LaCie 9000294 is one device that everyone can count on. This device is compatible with a thunderbolt port and USB 3.0, which make it a versatile Mac or PC hard drive. It can deliver a fast transfer speed of 385 megabytes of data per second.
It has a user friendly interface that automatically backs-up data. Moreover, this device is secured with 256-bit encryption plus it has the capability to be password protected to box out all unwanted access to the stored files. It can also withstand drop shocks and vibration from a height of 4 feet. Lastly, 10 GB of cloud storage is available with Wuala Online Storage.
Western Digital My Passport WDBY8L0020BBK-NESN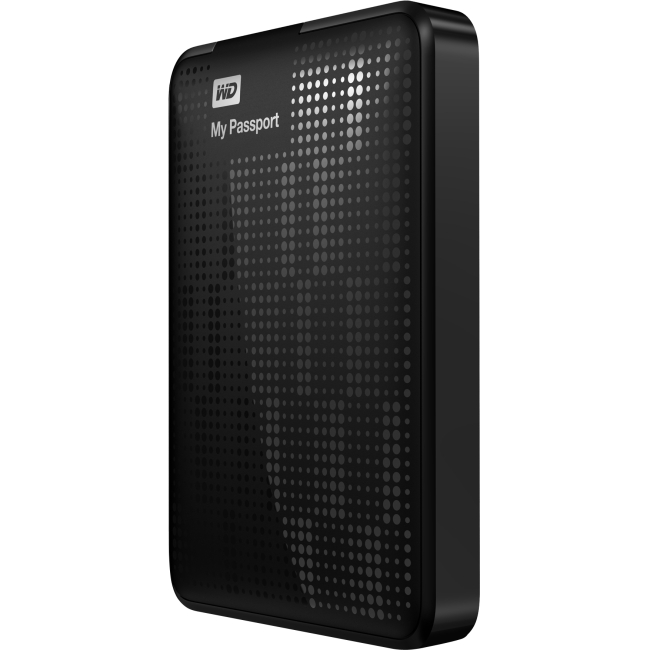 Starting off with its sleek and compact design, this portable hard drive from Western Digital can be easily identified as one of the more premium looking media storage devices. The core of this device offers ultra-fast transfer speeds with USB 3.0, which is three times faster than the 2.0 version.
It offers real time automatic and continuous back-up of files. It also provides security for all the data using its encryption and password protection. And most of all, this model can store two terabytes (2TB) of data, which is more than enough for all storage needs (320GB, 500GB, 750GB, 1TB, and 1.5TB are also available).
Toshiba Canvio Slim II HDTD210XS3E1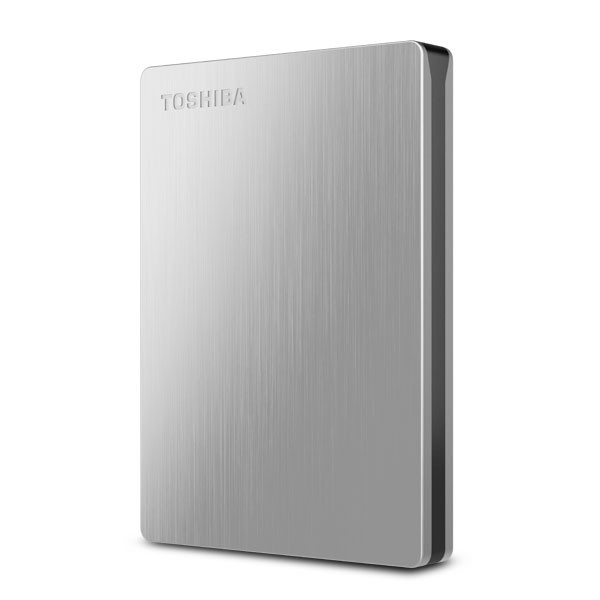 Packing 1 terabyte of storage, the Canvio Slim II is the final portable hard drive to make it into this 'best' list. Compared to the other 5, this hard drive is the sleekest and premium looking with its aluminium finish. It comes with a 3 year warranty. It only weighs 5.4 ounces, perfect for travelling light.
It's also compatible with both Mac and PC. Additionally, it offers 10 gigabytes of cloud storage which allows access to files anywhere with the use of the internet. It has a secure password protection capability which eliminates the unauthorized access of files. All of these mentioned features make this device a perfect companion for people on the go.