Last Updated on October 26, 2018
Primarily investigating the rapid changes social media went through in 2015; it is safe to say that this year marketing on social media will hold a massive share. Social media is an umbrella term for numerous radical social actions, which are divided into different platforms. These revolutionary platforms have consumed a significant part of our life irrespective of who we are: as consumers and businesses whether small or large.
They are readily available; all a person needs is access to the internet. Increased communication for organizations cultivates brand awareness and improves service for the customer. Moreover, social media serves as a comparatively inexpensive arena for businesses to execute marketing campaigns.
The benefits of social media lie on a broad spectrum especially on small businesses, providing them with an equal opportunity to compete against large organizations. Keeping up with the trends, for this reason, is becoming increasingly important for efficient progress.
Social media marketing is a form of internet marketing that employs various social media networks to achieve branding goals and marketing communication. It mainly covers actions concerning social sharing of content, images, and videos, for marketing purposes, plus paid social media advertising.
Social media marketing enables businesses, particularly small ones to expand their reach to more consumers. A brand's customers are present and interacting on social media, therefore, having a well-built presence and social media-marketing plan online is the key to gauging their interests. If implemented accurately, marketing with social media can bring notable success to business.
Monitor the latest digital marketing trends and incorporate them into your marketing efforts to take the brand to the next stage.
1. Mobile marketing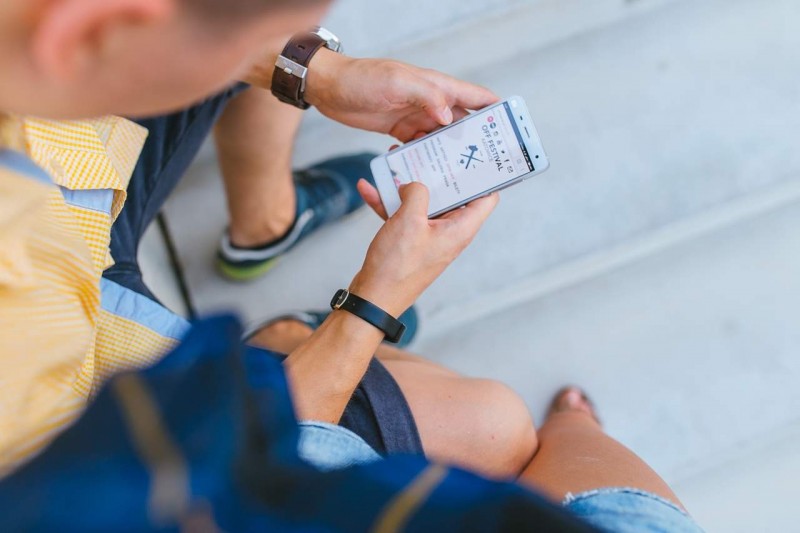 With the emergence and rapid growth of technology, the demand for portable and small devices is escalating. This development of technology has led to an increased usage of smartphones. Recent data exhibits that mobile digital media time accounts for about 51% of the total time spent compared to the desktop (42%).
The consequences are clear – if a brand does not have a website that is mobile friendly or is unable to get to their audience through a mobile display, then they are bound to miss out the opportunities it beholds. Today mobile optimization is part of the norm and not something that you get to deal with later. Google has announced that mobile searches have surpassed desktop searches in 2015, which just goes to show that mobile marketing qualifies as a significant marketing trend.
2. Virtual reality
Virtual reality is expected to boom in 2016 but will not be a concept that goes mainstream. Companies like Oculus Rift have already assumed its position in the market, constantly figuring out techniques to use it for promoting products and services. These enable consumers to view content in 360 degrees, which gives the brands an opportunity to unleash their creativity. In the coming years, consumers should expect a more engaging and captivating video content. Marketers will soon be advertising their products using this medium.
3. Video marketing
Commercials are losing their cultural importance because of the increasing reliance of consumers on shopping online. However, this does not imply that "live action" advertising is declining as well. It is contrary to that; video marketing is growing in importance. According to the Demand Metric survey 2015, 74% of businesses stated that video content led to better engagement compared to all other mediums. Depending on the content, videos can act as a valuable tool to help connect with potential consumers. Brands can employ visual marketing to provide information to their consumers in a creative and relatable way to augment leads in the future. Consumers prefer entertaining videos; if a brand manages to produce witty and amusing videos, they can connect with a substantial amount of traffic to their website.
4. Customised Content
With the introduction of powerful marketing and analytics tools, marketers have access to more insights about consumers than ever before. Through the smart use of social and online data, as a brand or marketer, you can create content that matches the criterion required by each customer. A brand needs to shift its focus on developing messages that are more human and personalised as social users expect a personal touch while they engage on any of the platforms. Customised marketing is
5. Social Shopping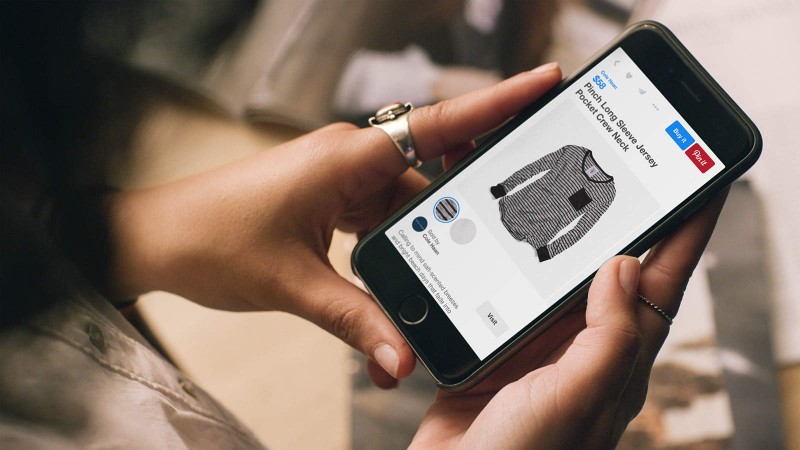 Looking at the social media behavior patterns, social commerce is likely to increase in 2016 and the years to come. It is the act of selling on social networking sites and is the biggest trend this year. With everything being achieved, social commerce and the growth of buying buttons seems like the next logical step.
Pinterest introduced the Buy Buttons last year, which contributed to its immense popularity. Why are buying buttons under the spotlight? "Buy Buttons" are time-savers and reduces the risk of losing the consumer. Redirecting to another site is inconvenient, and time-consuming, diminishing the buying intent of the customer.
Brands should consider adding a buying button to their sites to make shopping easier and fun for its consumers. According to infographics by Shopify, social networks drive a majority of the sales. Also, the development of in-app innovation is going to evolve during the year that is already creating excitement for online shoppers.
6. Look past popular channels
If a brand wants to make an efficient use of social media and stay ahead of the competition to gain consumers, then they should look outside the traditional top three networks comprising LinkedIn, Facebook, and Twitter. Facebook, without a doubt, has a massive contribution to social engagement but it is cluttered. For this purpose, a particular brand-consumer engagement platform, Kinnect2 is gaining ground to cater to brands and consumers ONLY.
The revolutionary changes in the social media landscape are opening up numerous possibilities for brands to market their products. Social shopping sites, buy buttons and visual marketing is just a few techniques that a business needs to be updated with. Brands need to prepare for these modifications to beat their competition. By doing so, a brand will be rewarded with a greater reputation and more visibility.