Last Updated on March 3, 2023
Blogging is not easy. Most of you know that already.
When you first started blogging, you're already imagining the x amount of dollars you'd be getting from ads and affiliate links, if not selling your products. You're also swimming on the idea of the thousands of visitors you're attracting on your blog every week, on top of the busy comments section on each post.
However, weeks and months have passed, and you're not even sure why you started blogging in the first place!
Blogging is more than just writing posts and expecting people to flock them in seconds. It requires you to develop and implement a sustainable strategy that allows you to publish posts that resonate with your audience on a consistent basis. Your plan should also cover how and where to promote your posts and other tactics to market your content to the right people.
Again, you most likely know this already.
The fact that you're aware of these things is proof that you need to make the necessary changes to your blog to reach your initial goals. This fact is more crucial now that 2017 is about to end.
There are lots of posts that cover blogging mistakes and how you plan on correcting them. However, what's the biggest mistake that bloggers commit is your mindset.
You may have the best of intentions with your blog. But if you don't have the right mind to execute your ideas, then all is for nothing.
In this post, I will discuss with you the prevalent attitudes and mindset bloggers have that lead to their downfall. If you want to make the most of next year, then you need to start off with the bang by correcting these content marketing mistakes for your blog: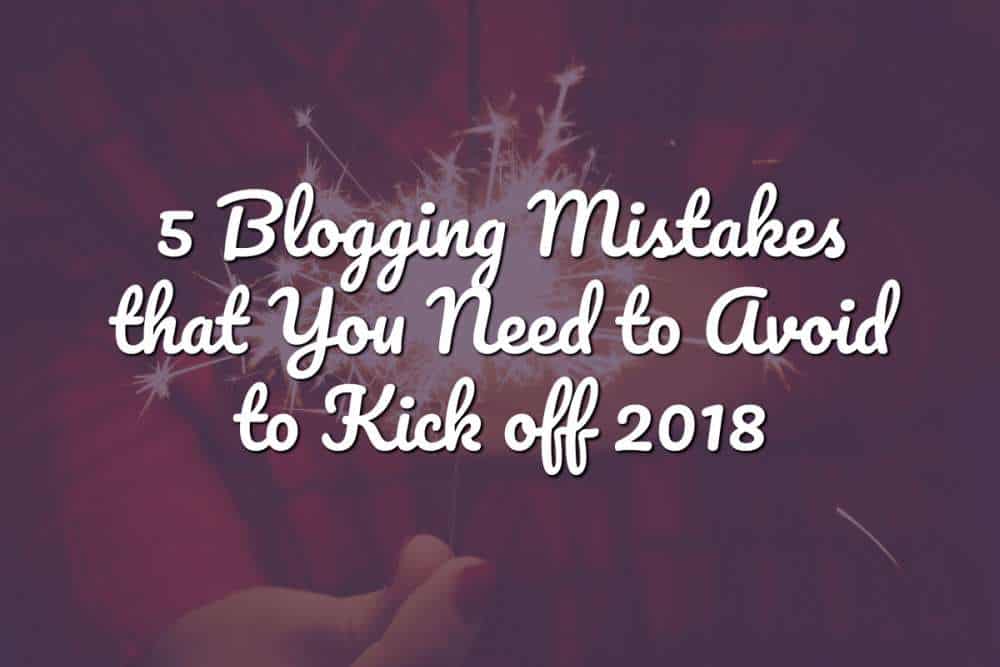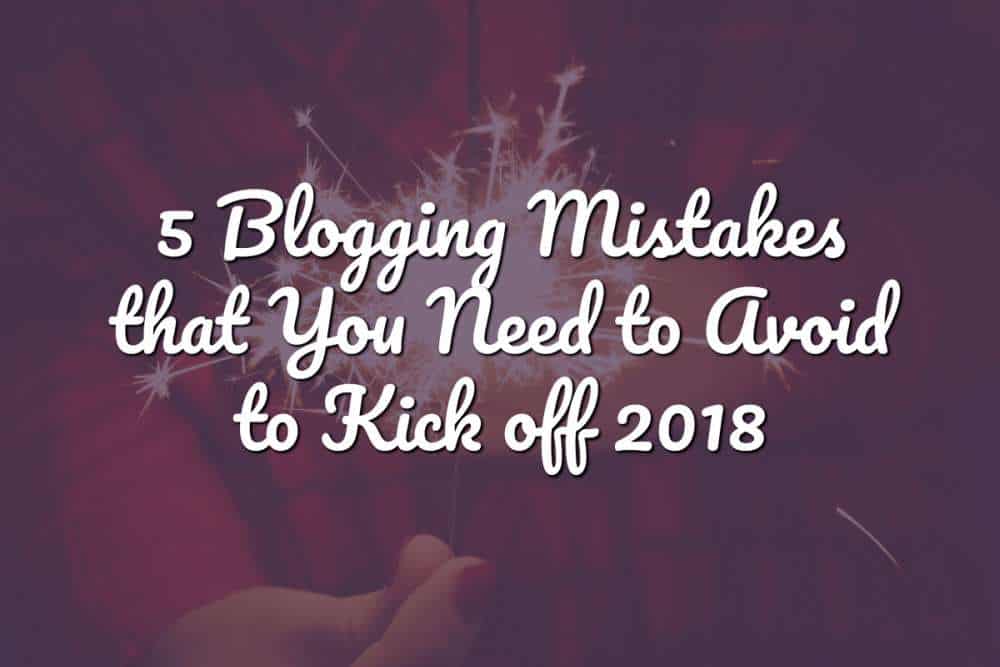 1. Making false promises
"I wasn't able to write a post today – I'll just write one tomorrow."
"Nobody's reading my blog anyway. I'll write the post next week."
"Too much to do this week. Maybe next month."
Sounds familiar?
Despite the purest of intentions, you won't get anything done with this kind of attitude. While blogging is not a necessary practice, you should nonetheless treat it as one.
If you want to succeed as a blogger, then you need to take it seriously. It means sticking to your publishing schedule, making and finding the time to write your posts, and publishing them on point.
To help you stick to your commitment, you need to develop an editorial calendar that will help you schedule the posts that you need to write and publish on the clock. It's time to be accountable, guys!
2. Not beating to the beat of your drum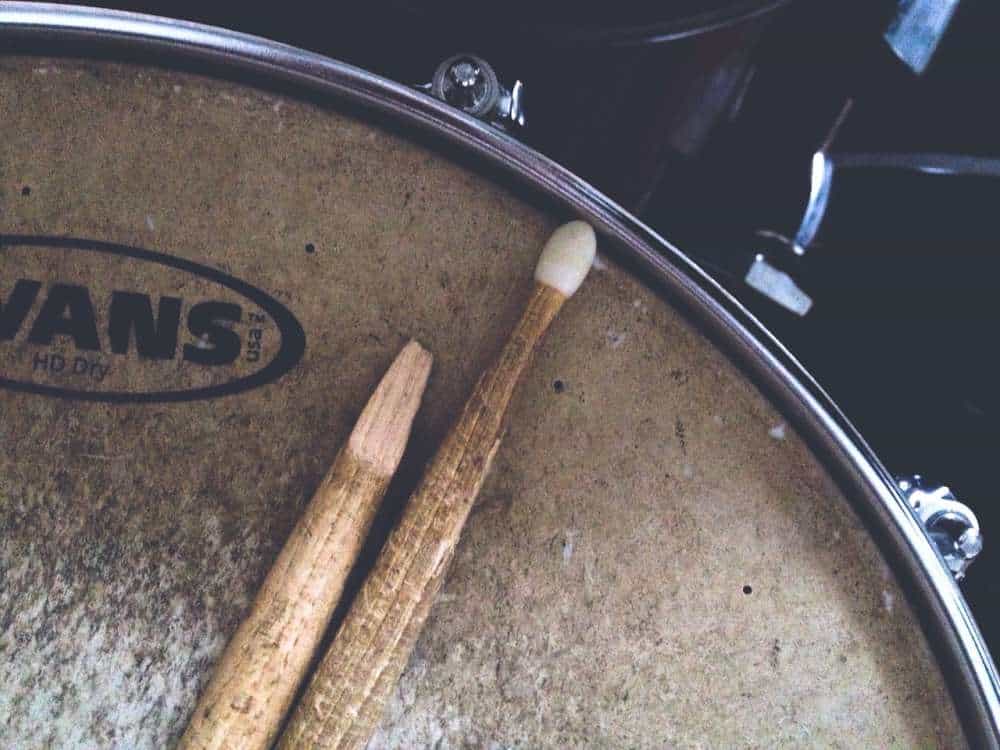 A lot of people say you should build your blog on WordPress. And they're not wrong – around 76 million of them.
They say that WordPress allows you to customize your site to the look and feel of your blog.
They say it has more than enough plugins to help supercharge your blog to achieve greater heights.
(Just to be sure, we're talking here about the self-hosted WordPress platform, not the WordPress.com version. To compare, here's a great post on whether you should choose WordPress.com or WordPress.org.)
All these may be true. However, here's the question that begs to be answered:
What do you think?
Ultimately, what's important is what you feel using something on your blog.
If WordPress isn't the right fit for you, then there's no point in sticking with it for as long as possible. If it didn't work the first time, it probably won't unless you stop using it.
There are lots of other blogging platforms that offers better usability and comfort for you. It doesn't matter if the platform is not as popular as WordPress. What matters is how comfortable you are using it.
3. You write "me-too" content
Competitive research is an integral part of your blogging strategy. Looking at how your competitors are doing gives you an idea of how you should approach your blog as well.
However, one of the issues that come out from competitive research is that it forces you to create "me-too" content.
While it is assumed that you'll write better content than the ones published before you, you're essentially rewriting the same content over and over again.
Don't get me wrong; it's a tried and true tactic in the hopes of attracting more traffic. However, if you want to make a dent in the industry, here's a novel concept: why not write something new
Instead of rehashing the same content, even if you intend to make it better, write something that hasn't been discussed before. Instead of saying to the world, "me too," why not say, "it's just me?" Writing about a topic, no one's even talked about helps you stand out and be unique. Your audience will respect you even more because of that.
4. Your posts are always about you
Let's face it – readers can only can about you for so long.
Eventually, they'll retreat to their concerns and issues that need resolutions. They won't come to your blog because you don't care about what they need. You only care about how awesome you are and how you want to tell that to people.
Since the lifeblood of one's blog is traffic, you need to do everything to get back in the good graces of your audience. Not prominently talking yourself is a start.
Next, you can put your thumb on the pulse of your readers and answer problems they have regarding your niche. One way of doing this is by going to Quora and finding hard-to-answer questions about your industry. Follow the tips in this post to help you figure your way with Quora for content creation.
5. You don't reach out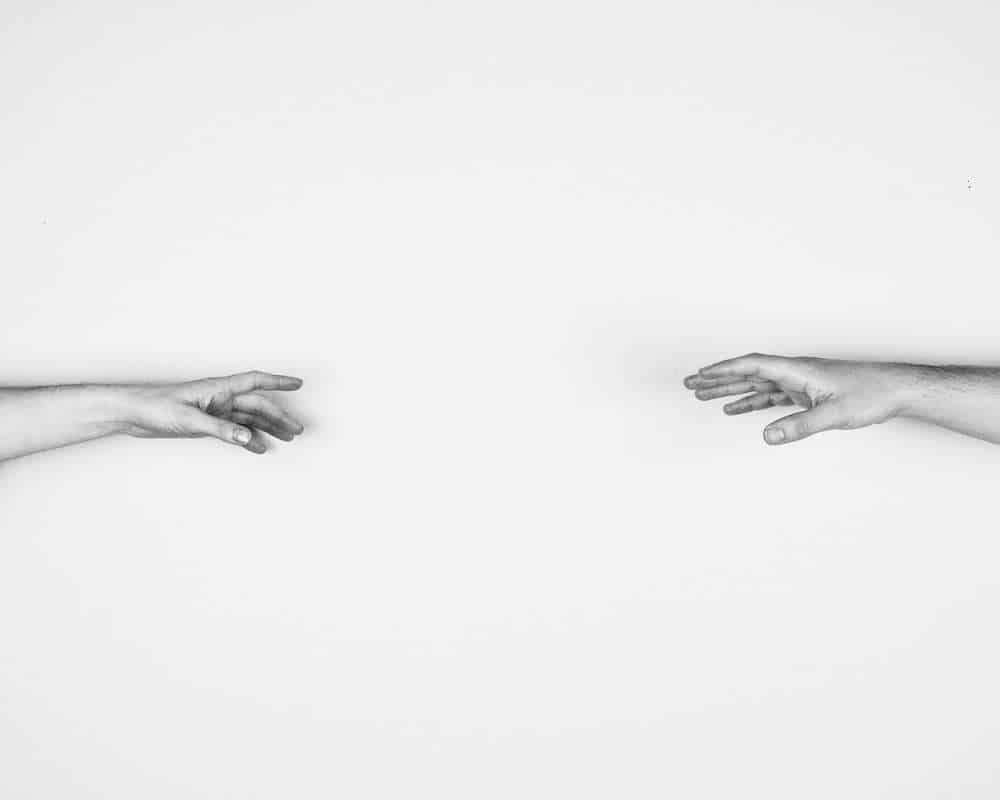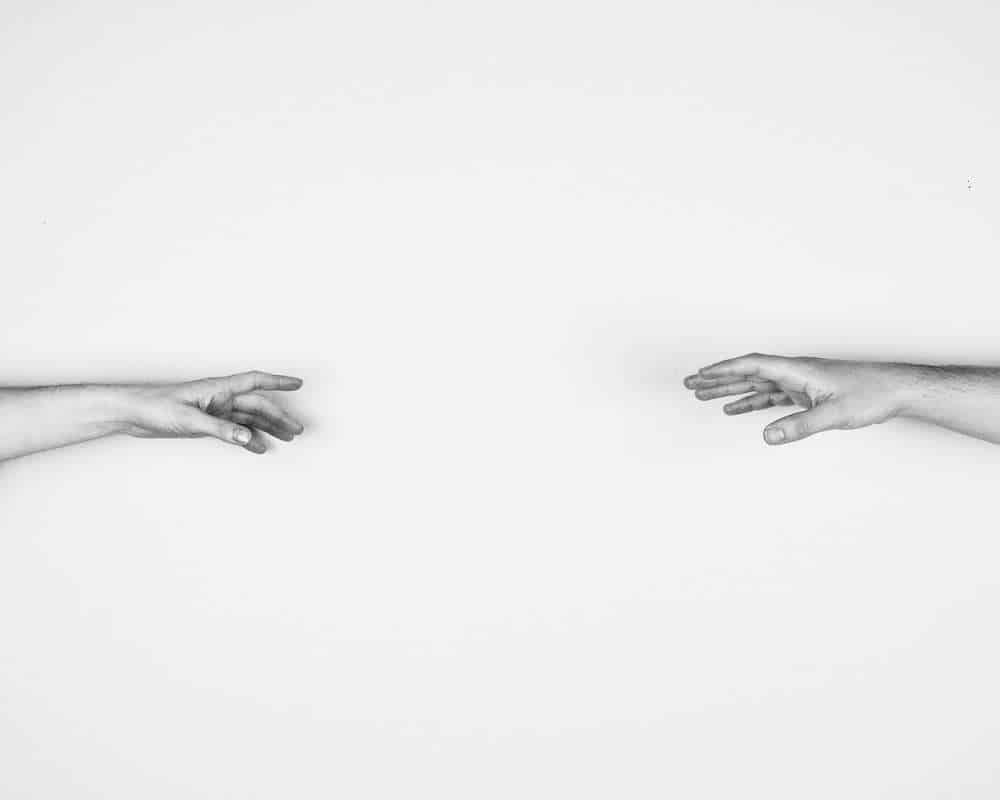 Blogging is a social platform. The goal is to communicate your thoughts and ideas to your audience. It means sharing your content with people and sparking discussion with them.
If you're not actively looking for ways to reach out, then you're keeping your blog in a bubble that will soon pop, thus destroying your blog in the process.
There are two ways that you can solve this issue. First, you need to create content that leaves room for discussion. You need to ask people for their comments and reactions about your post to get the ball rolling. More importantly, you need to enable your readers to have a voice by using a commenting platform conducive to discussion.
Another way is to reach out to like-minded bloggers and build relationships with them. If done correctly, you help extend the reach of your post to their readers by tapping on the authority and influence of more popular bloggers. Here's another post that I wrote about blogger outreach – it's importance, how to implement it for your blog, and the tools you need to use.
Conclusion
As you can see, blogging is a mental game. You need to have a strong resolve to be able to do the things that great bloggers do. Writing great posts is just half the battle. You need to structure your abilities, so you can sustain your blogging success and not crash and burn only after taking off.
In 2018, make it a resolution to make your blog great. It's high time that you start being true to your word and give another shot at blogging glory.