Last Updated on January 24, 2023
Creating beautiful infographics cannot be accomplished without using the right tools and software. Photoshop is a great weapon of choice, but it takes a very long time to create your inforgraphic. Thanks to the whole infographics craze, and some very intelligent people, we now have access to powerful infographic tools to make your job easier.
Today we will present you with the most powerful infographic tools on the market. The tools and application mentioned below don't require you to be a designer to create high quality infographics. So if you have important data you need visualized, you've come to the right place. Let's take a look.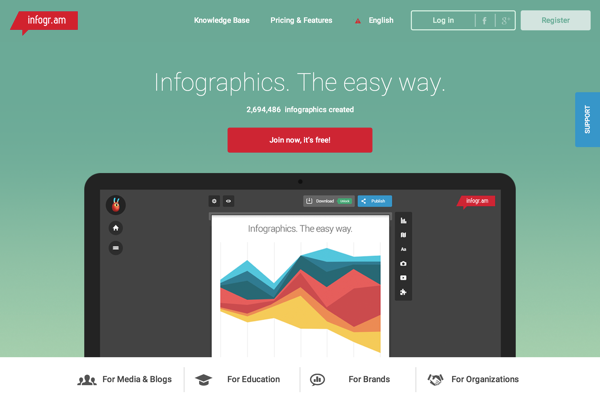 There's a reason that this is one of the most popular infographic tools available: it's free to use and you have the ability to produce amazing outputs without breaking a sweat. With Infogram you'll be able to easily illustrate your data, edit the built-in spreadsheet, download your infographics as PNG or PDF files, share & embed your infographic across the web, and last but not least be done in a few minutes. I'm not trying to be a cheerleader, but trust me when I say you should give it a try.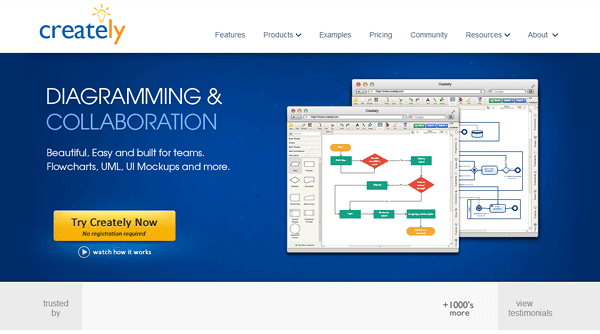 Built with thousands of sample designs, more than fifty diagram types, and real time collaboration, Creately is another tool for making a beautiful infographic. It also features one-click creation, a wide selection of colors and themes, easy navigation, simple editing, and flexible online or offline usage. Additionally, this tool also features a large library of more than 100,000 diagram samples and hundreds of specially created template designs.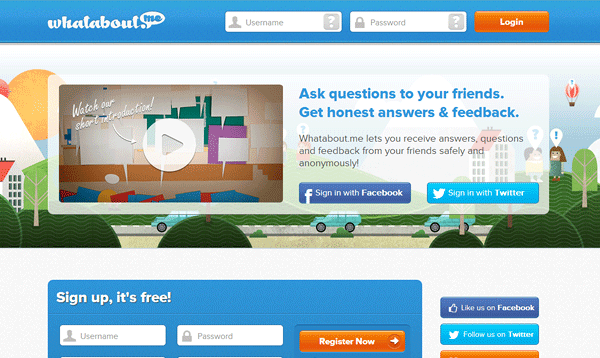 A tool for personalization that combines social media (youtube, twitter and facebook) with its infographic creation capabilities, "What About Me?" is another addition to the ingenious tools of the modern era. The great thing about this is its seamless connection to the social networks that allows users to instantly share an infographic to the aforementioned social outlets. There is no question that this tool packs some awesome features. Why? Because it was developed by Intel.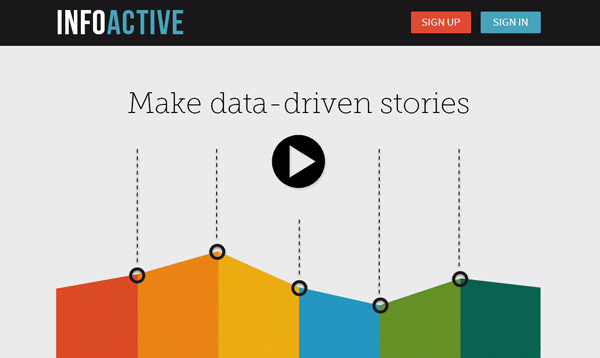 Among all of the tools that claim to create beautiful, fun, and awesome infographics, InfoActive is one of the few that comes close to that promise. This tool is still in beta testing yet it already exceeds what other similar tools can offer.
Simplicity is the main feature of this tool. There's no need for any tutorial. Its carefully laid out controls could be even understood by newbies. It also boasts live data and interactivity of its users with their intended audience.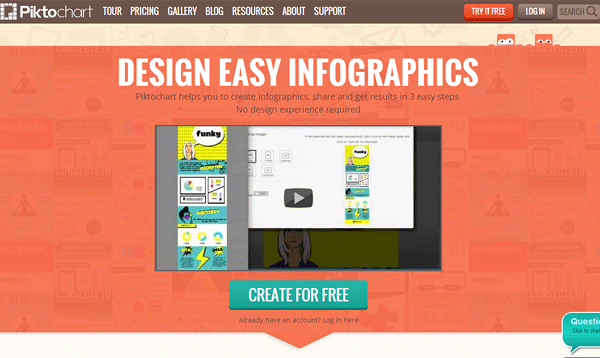 Although it is somewhat similar to Infogr.am with its social connectivity, this tool has over three hundred thousand users, including clients from Red Bull, GE, and Harvard University. From that alone, you should get a subtle hint that Picktochart provides quality outputs.
Picktochart is built with ninety unique themes to choose from. It offers a flexible editor that allows you to change fonts and color themes, add images & basic shapes, and insert graphics. Lastly, it features grid lined templates which allow resizing of images and aligning of graphic elements into preferred proportions.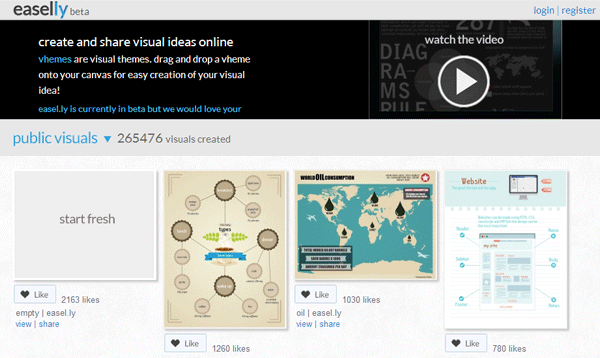 Easel.ly got the inspiration for its name from the word 'easy' or 'easily'. The core of this tool is simplification, which is characterized by its drag-and-drop infographic making. It's also packed with ten visual themes (vthemes) which provide users with a modest variety of designs. Although this collection of themes is a bit limited, users can expect many more additions once Easel.ly is out of beta.
Judging from the list above, there is no certainty that one tool excels above the others. The only way to find out which tool is right for your needs, is to get your feet wet. Do a test run with the same data on every single tool mentioned. Once you're done, you'll be able to see which results satisfy you the most.