Last Updated on March 3, 2023
How many newsletters have you received today? How much time have you spent checking each? I bet someone's work went straight to the trash after you gave it a few seconds chance. Heartbreaking.
Someone gives you the same amount of attention with the newsletter you spent hours creating. The question is how many of your e-mails have been deleted today? Yes, Houston, you might have a problem, too. Good thing virtual mistakes can be avoided once you know you made them.
Without great content you're in trouble, but without great design you don't stand a chance – God is in the details and our subconsciousness collects them all.
I have been receiving dozens of newsletters for years but I'd only read one or two of them a day. A while ago I decided to give some of them a chance. It came to my surprise how many great deals I've turned down because of design failure. I bet I am not the only one. So, this is a look from an outsider, your potential client who is keen to spend money on the best offer. Take a look at the essential newsletters' design mistakes you might be making (according to me), then take a look at yours and don't be too gentle for yourself – criticism might make your product stronger. Moreover, I will provide two types of newsletters: the ones I consider as great and those that could be improved.
1. Typography – keep the balance
Typography is the main design element. It's the first thing grabbing your reader's eye. Tiny fonts are a one-way ticket to the trash. Especially since 45% of emails are opened on mobile devices. Some of the users might not even see visual content due to loading issues, only the typography.
Keep your fonts simple and dark in contrast with white (or light) background. They say classic is never out of fashion. Red certainly grabs our attention, but it's 2015 and red screams "Welcome back to the 90s".
Another classy and pretty common thing is using five, six or more variations of fonts. I get it you're eager to try all of them after buying the whole new package, but please be kind and stick to one or two. If you are in a need of diversity I suggest using italic or bold weights. Lots of fonts make it difficult to concentrate.
Check out this newsletter. Does it look like one? I don't want to sound offensive, but it reminds me of a billboard with a chunk of posters. Each has a different font. Of course, this one's an oldie, yet not that rare in my mailbox.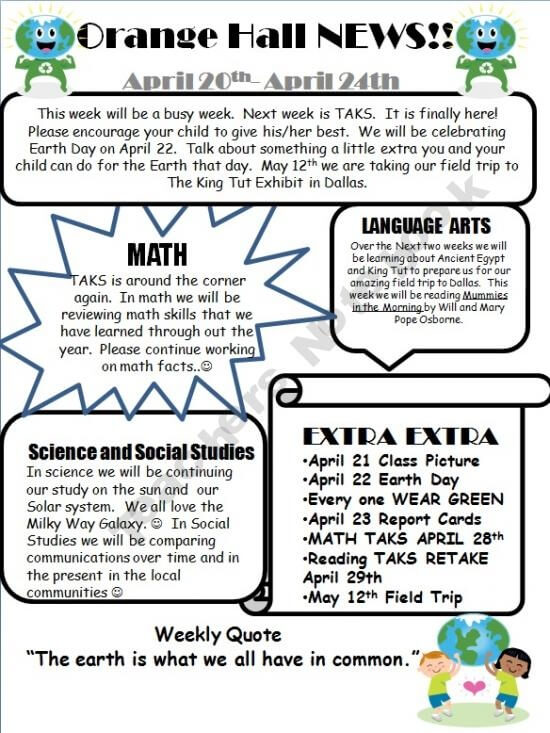 Vintage design is a way to go. It reminds me of flyers I used to see in a chilhood when new circus performance was in town. However, you can't concentrate on the content due to diversity of fonts & sizes. Plus, used fonts are not convenient to read. I may ask you why should I make an effort to read it if you don't try to make it readable for me?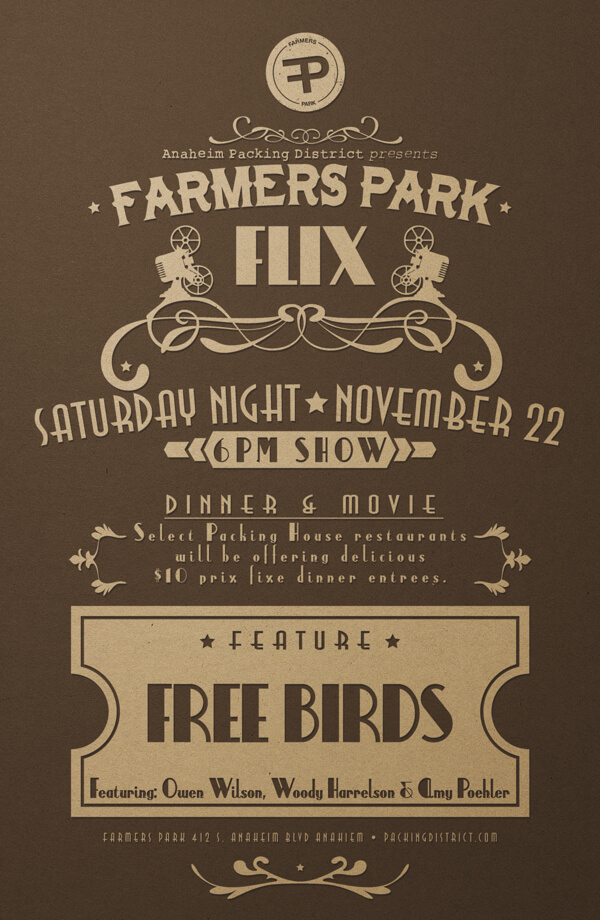 The structure of SXSW newsletter is great: music, film, interactive. Probably couldn't make it more clear myself, though contrast between white fonts and blue & red backgrounds makes it a bit difficult to read. Don't be afraid to be sharper.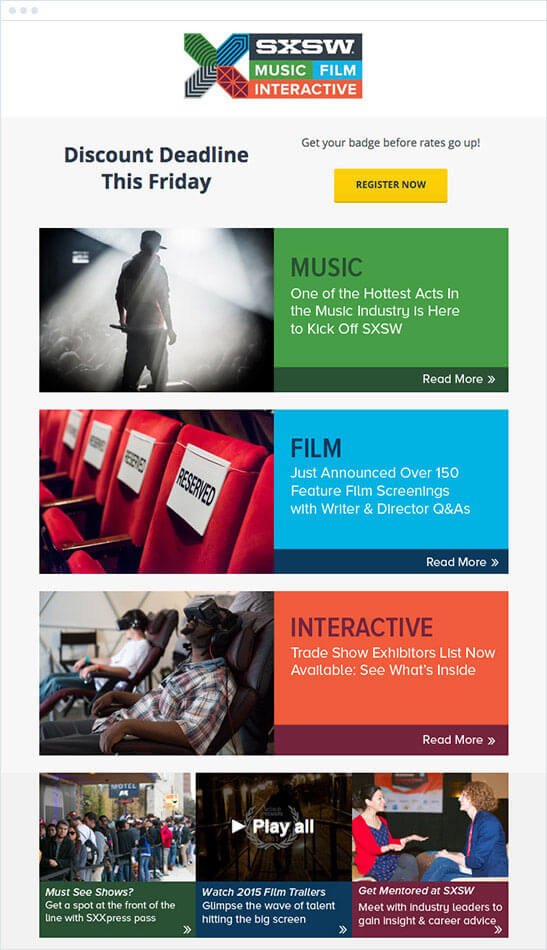 SOHO HOUSE newsletter is actually one of my favourites. You cannot love the idea and solution – I would definitely want to come! Chosen colors are appropriate for this type of newsletter / event, but it could be a dangerous move for other products or services. Neon colors & their combinations tire our eyes and can be very irritating. Instead of getting positive vibes you may end up causing annoyance.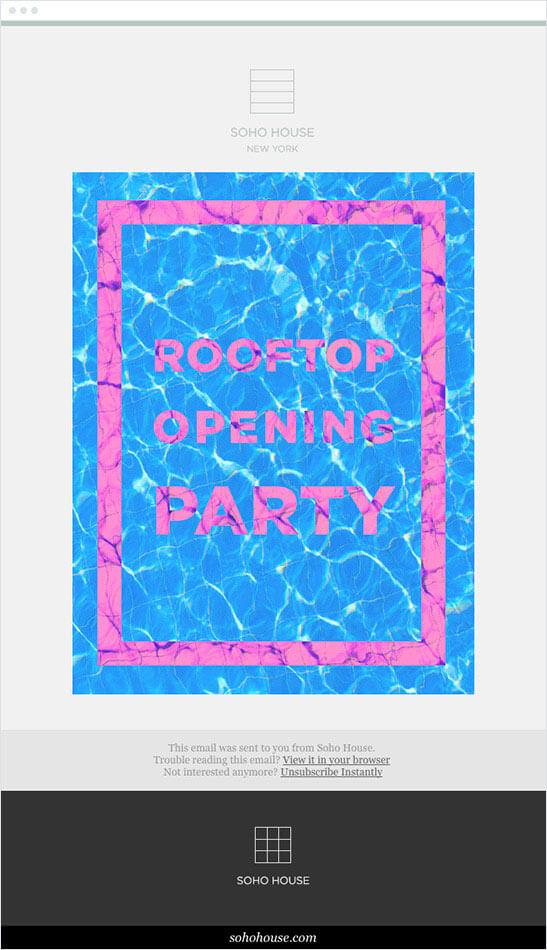 I do love prints, really. If well chosen they can make your newsletter look sophisticated. Unfortunately, the use of them in a TopMan newsletter is unjustifiable. Why? Contrast. I definitely notice seven reasons to shop, but I couldn't say more about them because I refused to read.

Below I've collected some great examples when a newsletter is perfectly readable. A sharp contrast between text and background, fewer fonts, basic fonts is almost everything I need in order to keep reading.

2. Formatting – I got lost, where's the point?
Nobody wants to read a 500 word newsletter, so why would you spend your energy on it?
Many of us have to check dozens of emails each morning at work and we are exhausted to do that. The shorter the content the better.
Split it into a few subheads containing no more than 4 sentences. Vary the size of the headlines in order to prioritize parts of your content. Main headline should be larger and bolder, of course. Clear information position makes your message more apparent.
You might make an exceptional and super captivating design but it doesn't matter if you scare your customers away with hundreds of words. Honestly, would you read all of this? I would not.


Though, I'd rather read these ones. Looks like these guys respect my time! I have 1 or 2 minutes, so why not?




3. Color shock
Colors affects our emotions and you can take advantage of it.
Unless you're selling trips to the rainbow, a mix of colors is a red light. Too much brightness looks unprofessional. It makes your newsletter difficult to read and distracts subscribers' attention from the most important parts. Consider using colors matching your logo. Color scheme makes a newsletter visually appealing.
Keep in mind the white space – it is one of the easiest ways to add visual impact to your newsletters. It makes content much more readable as white space above subheads and along margins let your subscribers' eyes rest.
My first points for color shock goes to this one. Too much and too bright – a bit tacky choice. Funny but unprofessional. It looks more like a bothersome advert than a newsletter.
If you use green background for your newsletter, purple, yellow and green is a big fat NO. Here is an example how you can use green. Not bad. Catchy. Too bright for my personal taste but if your target audience is underaged – it should work.
Jersey Mike's. Well, you can do better, Mike. Consider using colors that match with your logo without doubt. Blue and red shades are not the right ones in this case.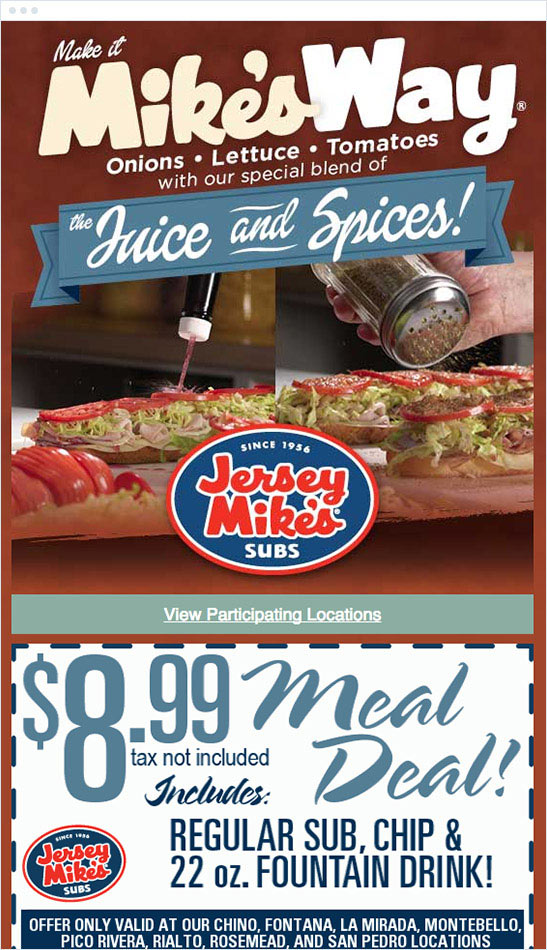 Newsletter design that corresponds to logo's colors not only looks attractive but also professional. These are one of my favourites.




4. Everything is a call to action = no call to action at all
Every single newsletter has its goal, whether it's to buy a sweatshirt or increase the number of visits to your blog. Let's make it clear: you can have a few objectives for your own product / service / web as long as your newsletter has one main clear goal. For example, registration to a specific event. Every other call-to-action like "visit our page", "contact our support center", "buy a ticket" will be a distraction. Most likely your newsletter will end up in a trash box. One step at a time is better than two steps back.
Your call to action should be not too far down the email and recognized instantly.
When a business doesn't know what their goal is, how can a customer take actions?
Below are examples of newsletters that don't have a clear goal. They lost me right away.
But check out super clear call to actions. No need to wonder why I've received an e-mail. Most importantly, the designs are so inviting I can't help but click.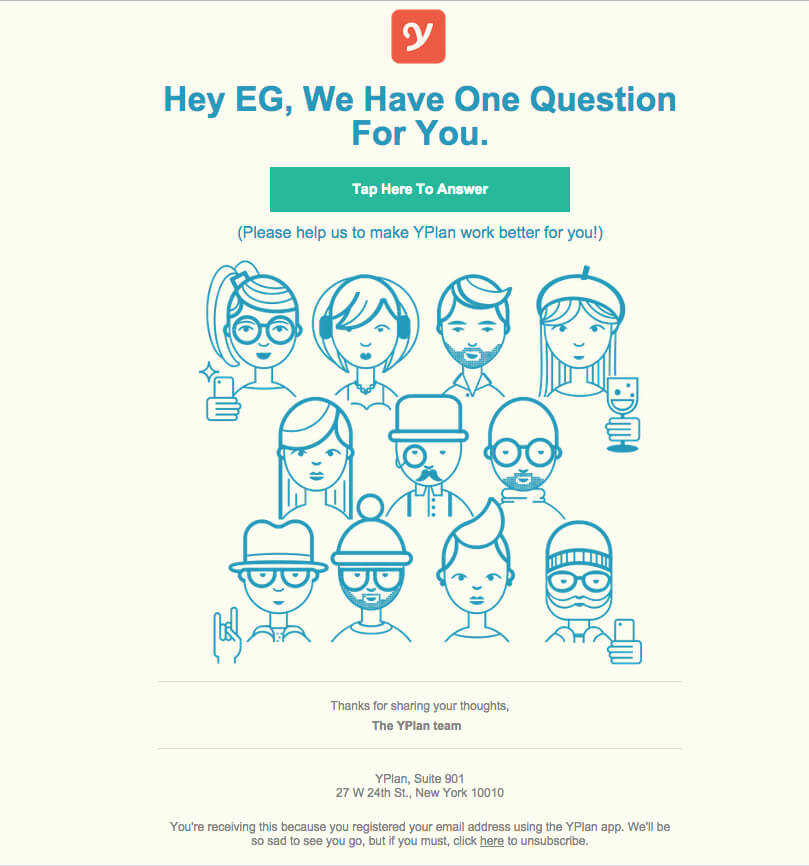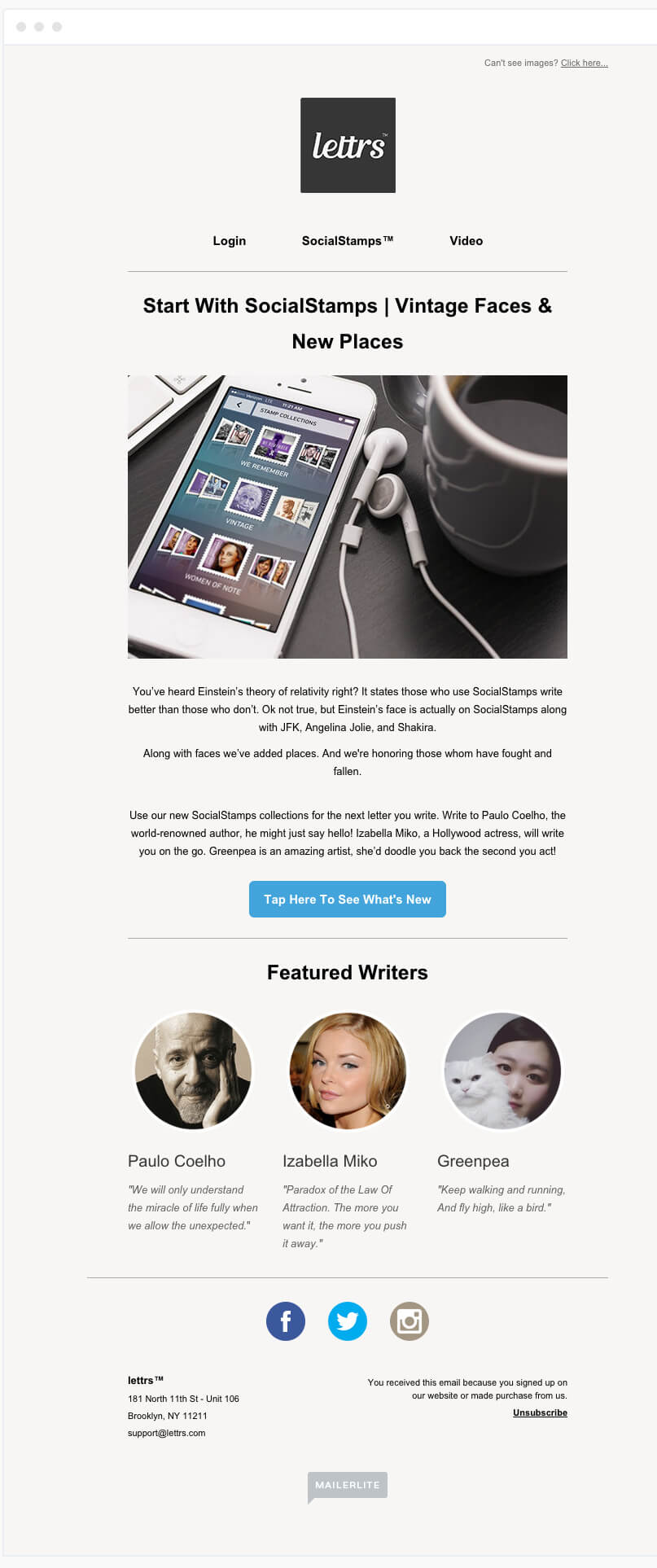 5. Mobile unfriendly
Thousands of people check their email on smartphones everyday. According to research from Litmus*, 80% of people delete an email if it doesn't look good on their mobile device. So in order to increase usability and reach higher read rates, make sure your newsletter design is responsive on different types of mobile devices, from older smartphones to Windows Phone 7.5 and etc. Do your research and check the minimum fonts for different platforms.
Try not to forget that not all of us have unlimited bandwidth when you're uploading images. People are always in a hurry and if you lose their attention now, forget about later.
6. No consistency – no subscribers. Own your style
Once you make a responsive newsletter design – stick with it. Constant template changes aren't healthy for business. Customers get confused and unsubscribe without realizing it's an email from the company they follow. Resist making big adjustments, own your style and provide better content without changing the tone of voice.
Need more inspiration? Check out these great resources: