Last Updated on March 8, 2022
Who Is 6ix9ine?
Daniel Hernandez ,better known by his stage name 6ix9ine or Tekashi69, is an American rapper, singer, and songwriter who became famous in 2017 after releasing his debut single Gummo. The rapper gained further recognition in 2018 following the release of the mixtape Day69.

As a rapper, 6ix9ine stands out for his aggressive musical style as well as his distinctive appearance, which is mainly characterized by extensive body tattoos and rainbow-colored hair.

Besides being highly popular as a rap artist, 6ix9ine is also infamous for his penchant for controversies and incessant feuds with fellow rappers. He is currently a convicted felon, having been indicted on several charges, including illegal drug possession and armed robbery.
Quick Facts
| | |
| --- | --- |
| Full Name: | Daniel Hernandez |
| Popular Name: | 6ix9ine |
| Gender: | Male |
| Birth Date: | May 8, 1996 |
| Age: | 25 years |
| Parents: | Daniel Hernandez and Natividad Perez-Hernandez |
| Siblings: | Oscar Osiris Hernandez |
| Birth Place: | Bushwick, Brooklyn, New York City |
| Nationality: | American |
| Ethnicity: | Hispanic |
| Education: | Public School 59, Juan Morel Campos Secondary School, and The Child School and Legacy High School |
| Marital Status: | Unmerried |
| Sexual Orientation: | Straight |
| Wife/Spouse: | N/A |
| Children: | Saraiyah Hernandez (with a woman named Sara Molina) and Briella Iris (with a woman named Marlayna M) |
| Dating: | Rachel Watley |
| Net Worth: | USD 8 million (as of August 1, 2021) |
| Source of Wealth: | Rapping, Singing, Songwriting, Touring, and Other Ventures |
| Height: | 5′ 6″ (1.67 m) |
| Weight: | 64 kg; In pounds: 141 lbs. |
Early Life and Career Information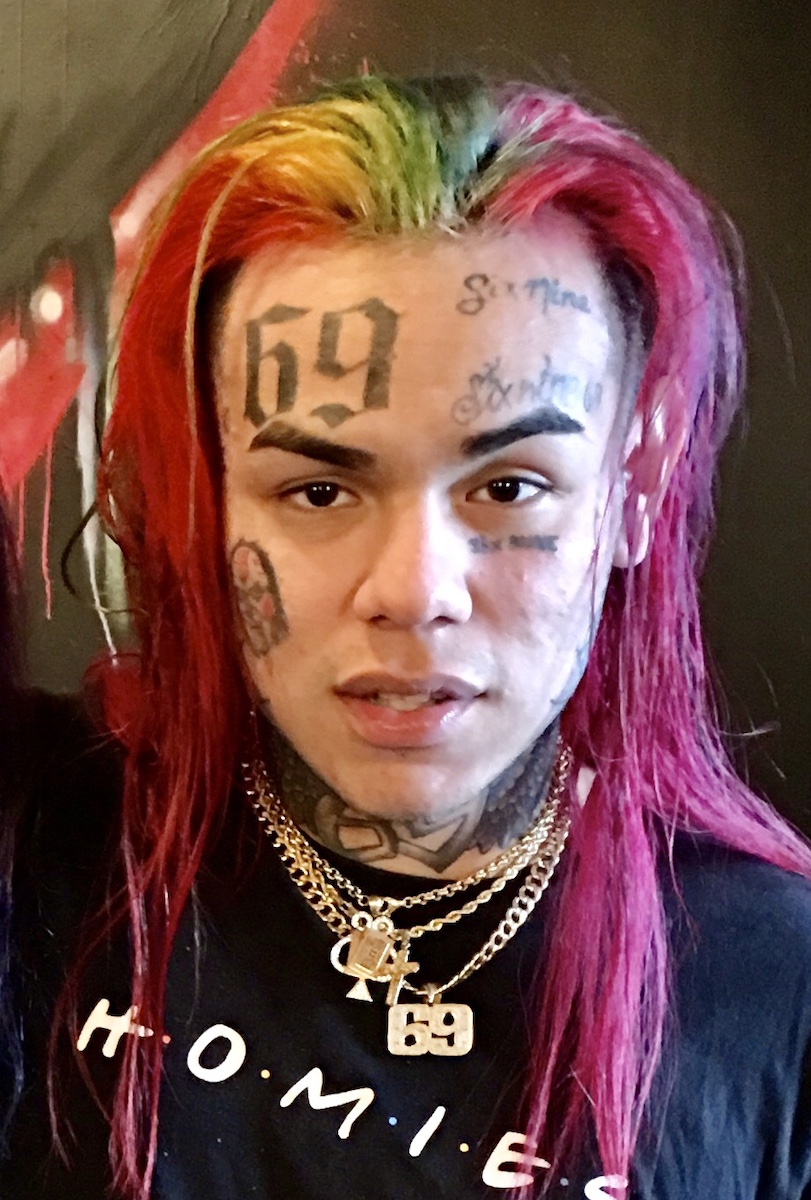 Daniel Hernandez was born on May 8, 1996, in Bushwick, Brooklyn, New York City, to Daniel Hernandez and Natividad Perez-Hernandez. His father is originally from Río Piedras, Puerto Rico, whereas his mother was from Atlixco, Mexico.

Hernandez never met his father, who was serving a 5-year jail term for selling illegal drugs, until he was nine years old. Even after getting out of prison, the elder Hernandez only had a brief relationship with his son.

During his youth, Daniel Hernandez was known for his skills in baseball and soccer. At the age of 13, he was set to join a major soccer league team but his mother declined, claiming she could not entrust his child's safety in the hands of a stranger.

Hernandez started singing during mass at his local church. When he was in 10th grade, he left school so he could work on his musical dreams. However, his musical career didn't take off immediately. At some point, he had to contend with various odd jobs to support his then-financially struggling mother, including working as a busboy.

Hernandez got his early break into the music industry when he was 16 years, after he was discovered by Peter "Righteous P" Rogers who run a record label known as Hikari-Ultra. He released his first song, titled 69 in 2014, and went on to release numerous other singles that year.

As his popularity continued to rise, Hernandez adopted the moniker Tekashi 6ix9ine, which he uses to date.

In 2017, 6ix9ine got his final break into the music industry after releasing the single Gummo. The song was certified platinum by the Recording Industry Association of America (RIAA) on March 5, 2018. The same year, 6ix9ine released his debut mixtape, titled Day69.

So far, 6ix9ine has two albums to his name, including Dummy Boy (2018) and TattleTales (2020). He has also gone on one tour, the World Domination Tour in 2018.
6ix9ine's Net Worth
For his age, 6ix9ine is one of the most accomplished rappers alive. As of August 1, 2021, the rapper had a net worth of $8 million. He has earned his wealth from album sales, touring, streaming revenue, and other music-related endeavors.

The following are some of 6ix9ine's most commercially-successful musical projects so far:

• Gummo – The single peaked at #12 on the US Billboard Hot 100 and went on to achieve platinum certification
• Kooda – The single debuted at #61 on the Hot 100
• Day69 – The mixtape debuted at the #4 spot on the Billboard 200 album chart. Two songs off the mixtape, namely Billy and Rondo, peaked at #50 and #73 on the Billboard Hot 100, respectively.
• Tati – The single debuted at #43 on the Billboard Hot 100
• Fefe (ft. Nicki Minaj and Murda Beatz) – The single debuted at #4 on the Billboard Hot 100 and went on to achieve double-platinum certification

Having established himself as one of the most talented rappers, numerous record companies have been knocking on 6ix9ine's door, eager to sign a recording deal with him. In October 2019, 6ix9ine inked a $10 million deal with 10K Projects, which will see him release two albums – one in English and another in Spanish. In July 2020, the rapper announced that he had struck a $5 million deal with the popular live streaming company, GlobalStreamNow.

But despite his success, several estimates suggest that 6ix9ine's net worth would have been nearly double the $8 million he currently has, were it not for his expensive legal troubles.

In 2018, the rapper was arrested and charged with illegal weapons possession, racketeering, and conspiracy to commit murder. He entered a plea bargain that saw him testify against his former 'Nine Trey Bloods' gang associates in exchange for a reduced 2-year sentence. He would eventually be released from prison early and placed under house arrest, due to COVID-19. Even so, the 2018 shooting incident saw him lose a $5 million headphone deal.
Lessons from 6ix9ine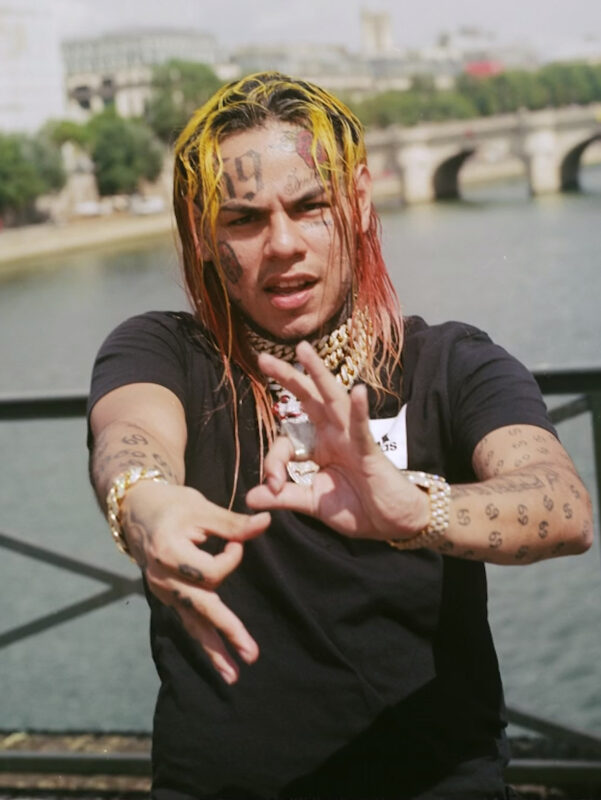 1. What doesn't kill you can only make you stronger

6ix9ine's stepfather was fatally shot near the family home in 2010. The incident left the young Hernandez emotionally disturbed, triggering depression and post-traumatic stress disorder. But thanks to his resilience and a couple of therapies, he was able to emerge stronger from his emotional turmoils.

2. Always bounce back

Many critics might have written off 6ix9ine following his incarceration. But soon after coming out of prison, 6ix9ine bounced back to the rap stage by releasing a couple of sensational hits, including the single Gooba.

3. Never forget where you came from

Although he is successful now, 6ix9ine hasn't forgotten where he came from. One of the ways he reflects upon his poor childhood is by donating to charity. He has supported various youth initiatives in New York as well as made cash and in-kind donations to residents of the Dominican Republic and Chicago's South Side.
Famous Quotes by 6ix9ine
"Bitches suck my dick 'cause I'm fly like Aladdin."
"I don't really want no friends."
"I sympathize with part of that sentence. "Just because you're right doesn't mean I'm wrong" is a perfect way to end an argument. Nonetheless, it's really hard for me to get past the idea that that is "the true meaning of 69."
"I'm self-made. I started it."
"The scumbag persona is just for shock value."
Conclusion
6ix9ine has achieved incredible success during his 8-year rapping career, regardless of his endless legal troubles. And considering that he's at the beginning of his career, it's safe to project that the rapper's fortunes will rise significantly over the next few years.