Last Updated on
Embracing a healthy lifestyle has been linked to a happier and longer life. Most of us think that just because they are dieting and exercising, they are leading an epitome of healthy living. Well, I hate to be the one to disappoint you but there is much more to it than nutrition and physical exercise.
Don't get me wrong, eating healthy and exercising are essential to a healthy lifestyle but they are just parts of more elements that you need to consider if you are to achieve a healthy lifestyle.
Numerous studies have shown that some of the diseases that are so detrimental to our health are lifestyle diseases. Over 70% of the people in the developed countries are obese or overweight. This is a reflection of neglect and body abuse. It is one of the primary reasons for additional health problems. Remember that proper care for your body will help in keeping your vital organs well-oiled for their functions.
To achieve your fitness goals, you will need a guide to help you ensure your physical, emotional and spiritual well-being. So, what do you need to do for a healthier living style? Let's have a look at the seven easy ways to maintain a healthy lifestyle.
1. Eat healthy
Healthy eating requires you to eat a balanced diet. Minerals, nutrients, and vitamins should always be a daily part of your meals. Note that eating healthy holds no ties with avoiding certain foods; it only means that you take all in appropriate proportion.
Its also of importance to note that you should never skip breakfast as it provides your body with enough energy to run through the day. If you are going to snack in between meals remember to go the healthy way with fruits and vegetables.
There is a phrase that says that you are what you eat, aim to be a more than 40 nutrients enriched body. A variety of regular portion controlled meals will help you maintain a healthier body.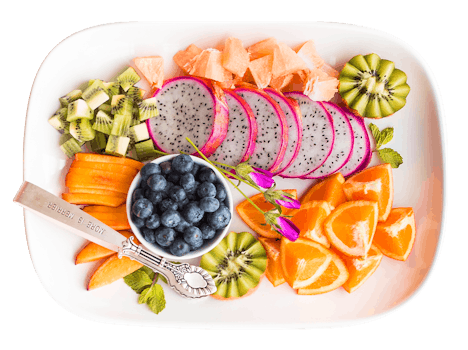 2. Drink water
We have all heard that water is life, right? Well, in this case, water breaches a big gap to draw you closer to a healthy lifestyle. An adult will require at least 1.5 liters of water daily for a proper functioning of the body.
Since almost all body processes are fuelled by water then there is no alternative or excuse for not taking enough water. Besides, the positive results linked with proper intake of water are so enticing. Drinking enough water will not only help you stay healthy, it will also improve your alertness as well as save you money on unnecessary hospital bills. Assure that you are drinking clean water as water contaminants can cause your health to be at risk. You can choose to install a whole house water filter to guarantee your family's health and safety.
3. Exercise
A walk or some aerobic exercise never hurt anyone and they would do a world of good to your health. Remember you don't have to go for the extreme and strenuous exercise. A simple sport that you find enjoyable will do just fine.
Suffering or pushing yourself too hard during a workout could result in injuries and resentment of the routine that meant to be fun and relaxing. Engaging in different exercises and a variation of sports will help give your body a proper workout. You can, therefore, be in better shape and thus move you a few steps in the direction of maintaining a healthy lifestyle.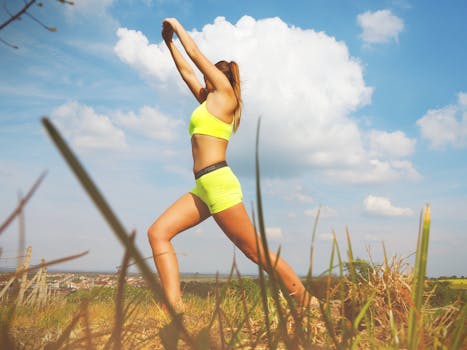 4. Get enough sleep
You are probably counting the number of things you need to do and think that the recommended 8 hours of sleep is a big joke. Let me tell you one little secret, sleep helps you recharge your body. Do you know what that does to your productivity? It makes it rise to the highest levels.
On top of this, sleep helps you to be vibrant, improve your health as well as prolong your life. So, get into bed earlier than usual and see how your mental and physical productivity increase in a significant way.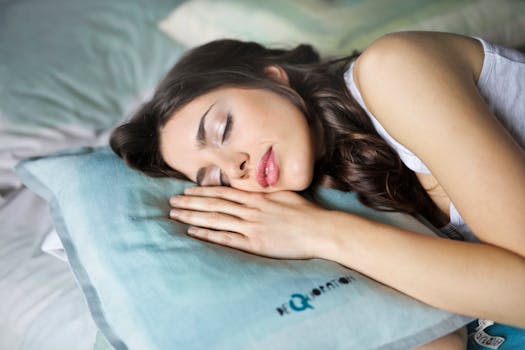 5. Social connection
In the digital world of social media and the internet, people have forgotten about the good old social calls. No matter how much time you spend online, physical human interaction is still very essential for a healthy lifestyle. Taking a breather away from it all to meet with a friend is extremely beneficial and necessary.
However, ensure that the people you engage with are positive individuals. An unhealthy relationship is likely to have a negative toll on your overall health. Good relations will not only provide an avenue for you to take a much-deserved break but will also give you a channel to let out any steam. Studies also show that people with positive friends are unlikely to get depressed or stressed.
6. Avoid unhealthy habits
They say that a glass of red wine a day is good for the stomach. I can't attest to how accurate this is, because at the same time, taking too much alcohol is likely to do a lot of harm to your body and relationships.
Habits like smoking which can lead to adverse health and even cause some serious diseases should be avoided. To maintain a healthy living, one should not engage in unhealthy habits like eating unhealthy food, skipping meals, as well as having unsafe sex. While avoiding such habits may seem like a real hassle, it is important for your body.
7. Train your body and mind
Having full control of your mind and thoughts will help you reach your goals in a positive way. One way to do this is through meditation, prayers or just reflecting on life. This is meant to help you relax by creating a quiet and calm mind and soul. The alignment between the body and mind is essential for a healthy lifestyle. Though this may seem complicated, with practice and patience, you will be just fine.
A great and quick way to live a healthy energetic life is to use Samda Healing Energy which lets you energize yourself, your surroundings and everything you have or use in your life to ensure a healthy life naturally in today's' messy world leaving less time to maintain a healthy lifestyle.
Conclusion
A healthy lifestyle is achievable with just a little effort and patience, and you will be on your way to a longer and healthier life. If you follow these tips, you will be on the road to healthier living. Take note that it's never too late to embark on the journey of a healthy lifestyle.