Last Updated on January 11, 2022
Different businesses have different document management needs. With different document management apps on offer, getting the best one is undoubtedly important. There are various features to look for as this will help guarantee the best user-experience for you and your staff. This article discusses some of the best cloud based document management apps offering heart-winning user experiences.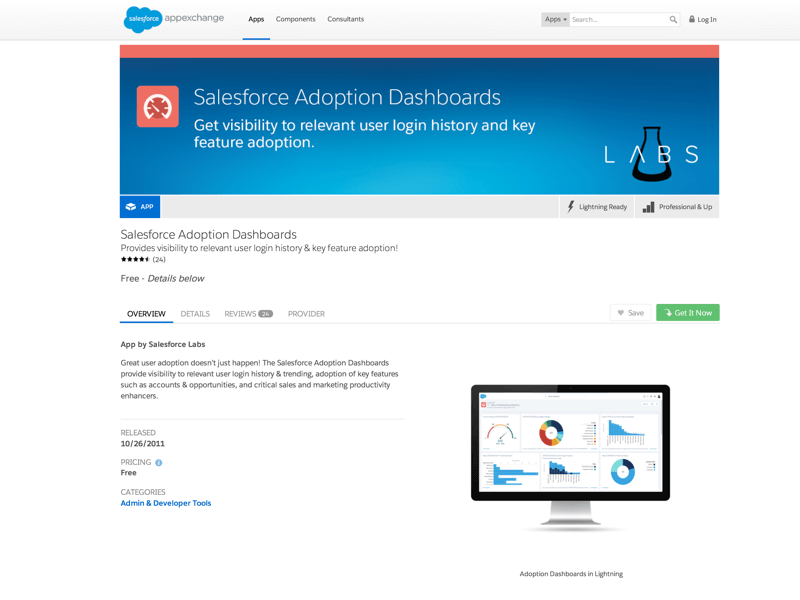 This is one of the best cloud based document management apps as it provides key feature adoption and visibility to appropriate user login history. It also provides adoption of key features including critical marketing & sales productivity enhancers, accounts and opportunities. The app has 6 custom fields, 42 reports, one dashboard folder, 3 dashboards and one report folder focusing on detection of whether users are logged in regularly and using basic features in Salesforce.
Once users download the app, it creates the different folders mentioned above for easy usage. The package can be customized to track important metrics to the organization and therefore offers an amazing experience for companies seeking to launch into the cloud world for greater control.
This is a ground-breaking code-free link to a personalized, made-to-order future that is designed to provide a great user experience (UX). Skuid allows you to create portals and custom apps at swift speed without requiring any codes while giving you complete control of the user interface.
The app is designed to work with different frameworks to help in adapt and grow with any organization or company while evolving constantly to empower you and your staff. Enterprise software normally requires a custom code that is resource-intensive in order to create customized apps, covering your brand and processes. With code-free tools, skuid maneuvers around this problem thus allowing users to create personalized portals and apps fast.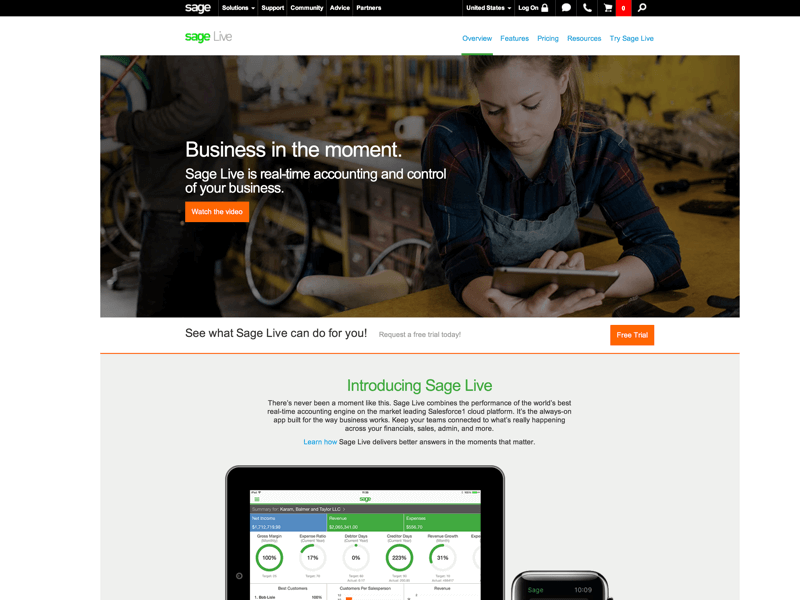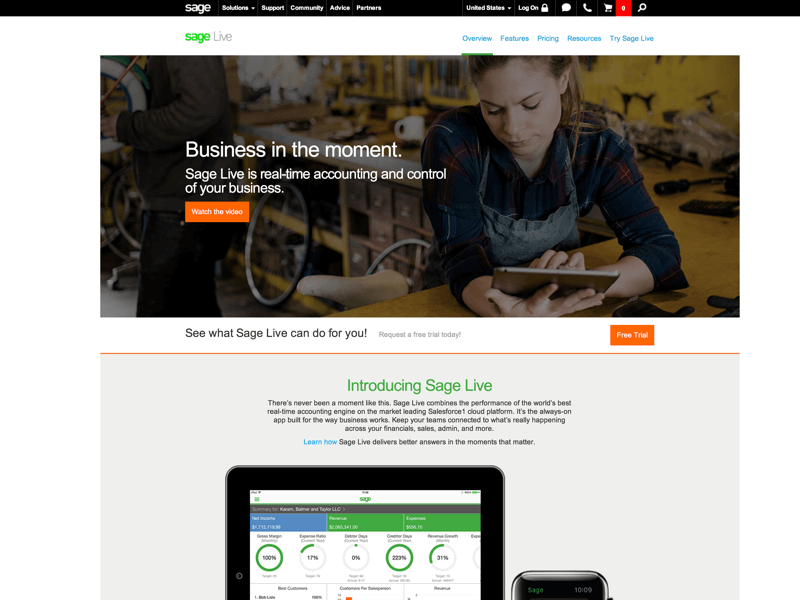 If you are looking for the best and most complete accounting and business app, Sage Live is the best app to choose. The app allows users to connect accounting, CRM, and financial data thus giving them a ësingle office.í The app is multidimensional meaning you can analyze, operate and manage your business to see and track your results from anywhere. You can run your business by connecting the front-office CRM with the back-office accounts and general ledgers.
Sage Live also offers real-time accounting and scalability across all your important apps. You can also connect with multiple apps through API and real-time integrations using cloud platform. The app transforms a dull general ledger into a lively accounting engine allowing users to make faster and more confident decisions. With Sage Live, you can run your business or organization from anywhere with complete usability across devices including tablets and Smartphones.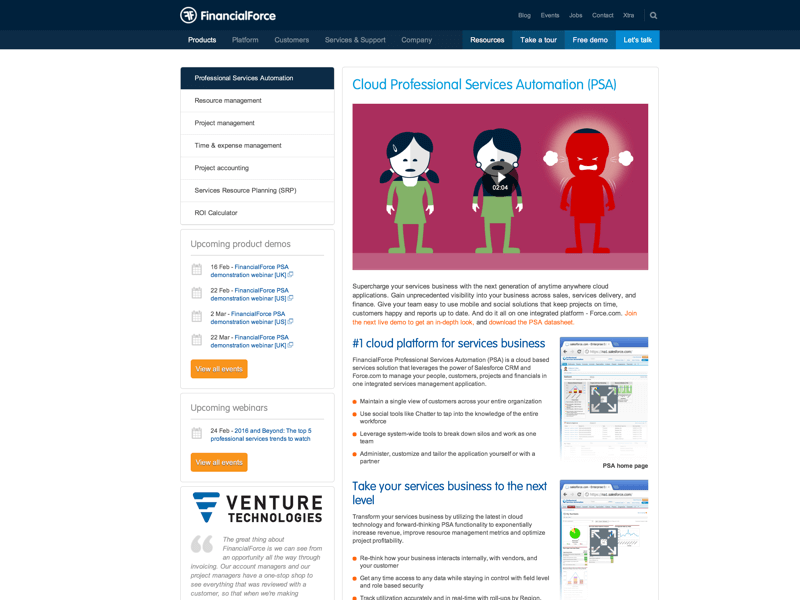 This cloud based app makes it easy for users to manage their customers, staff, finances and projects by leveraging on the power of Force.com and Salesforce CRM all within a single integrated service management app. Business managers can use different social tools such as Chatter to draw from the knowledge of their employees while at the same time enjoying a single view of their customers across the organization.
Just take control of system-wide tools to access document storage thus being able to work as a single team. Users can administer, tailor and customize the application with a partner or individually. With FinancialForce PSA, you can transform your business services by using the latest cloud based technology as well as forward-thinking Professional Services Automation functionality to increase revenue exponentially, optimize project profitability and improve the resource management metrics.
With FinancialForce app, your teams will always be empowered to self-manage while using social tools allows for an increase in collaboration especially when dealing with dispersed teams. Clients can also be involved through portal and chatter with this cloud based document management app.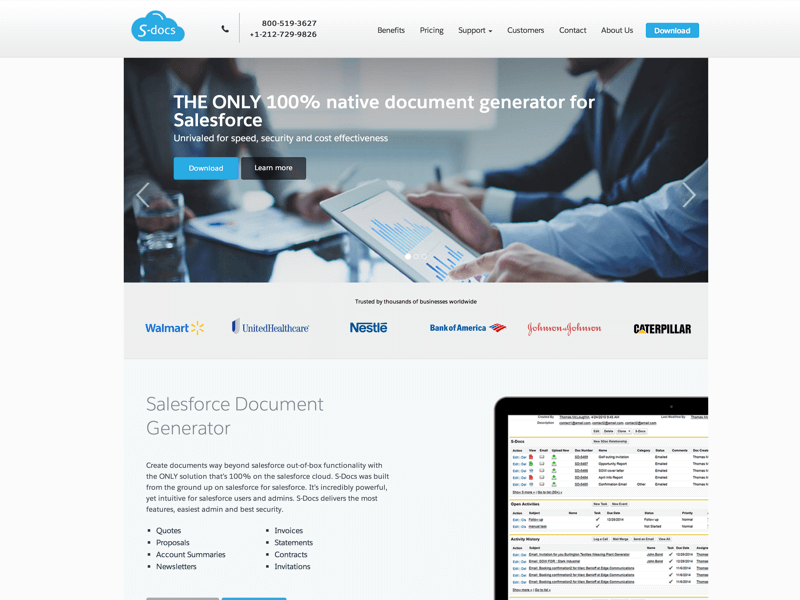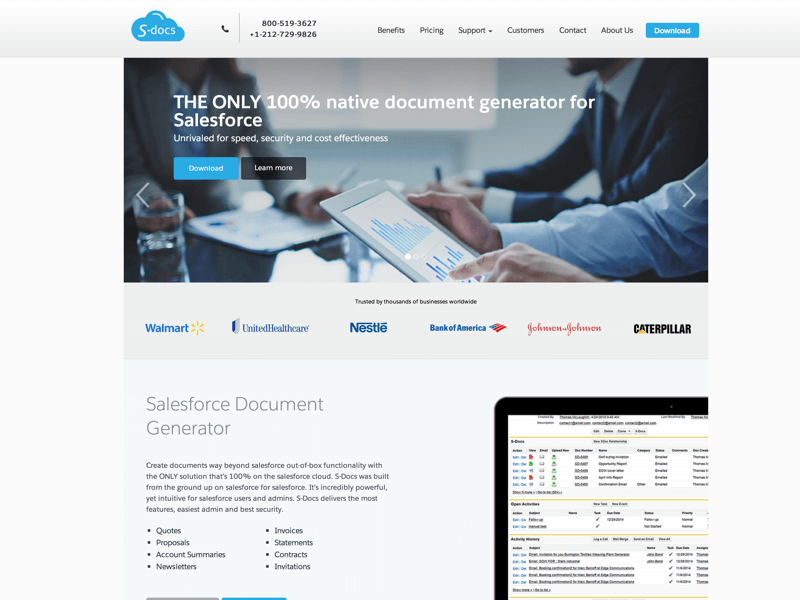 S-Docs app is a free document generator that allows you to generate emails, excel, account summaries, PDF and word documents for sharing and easy storage. Users can create contracts, proposals, reports and quotes among other documents for free. The on-platform solution easily automates document creation and allows you to deliver them within minutes.
It supports full workflow and batch mode automation while guaranteeing high level security. The app does not involve third-party website services, no downloads, no plug-ins, and no client installations. Additionally it leverages on standard permissions from Salesforce.com and data does not leave force.com.
S-Docs also supports both custom and standard objects, event-driven auto-creation, 1-click document creation, Amazon S3 and Google Drive integration, E-signature support and also creates activities and follow-up responsibilities automatically. The app also has a seamless UI with the cloud computing company (Salesforce) and has HTML5 that supports all the mobile devices. The app also supports the creations of massive documents from list views, or triggers through S-Docs REST API or automation through workflow.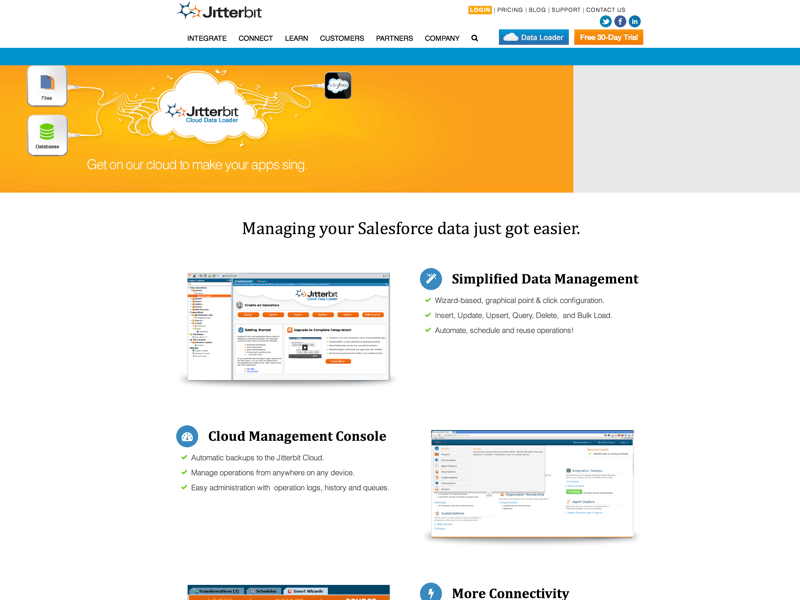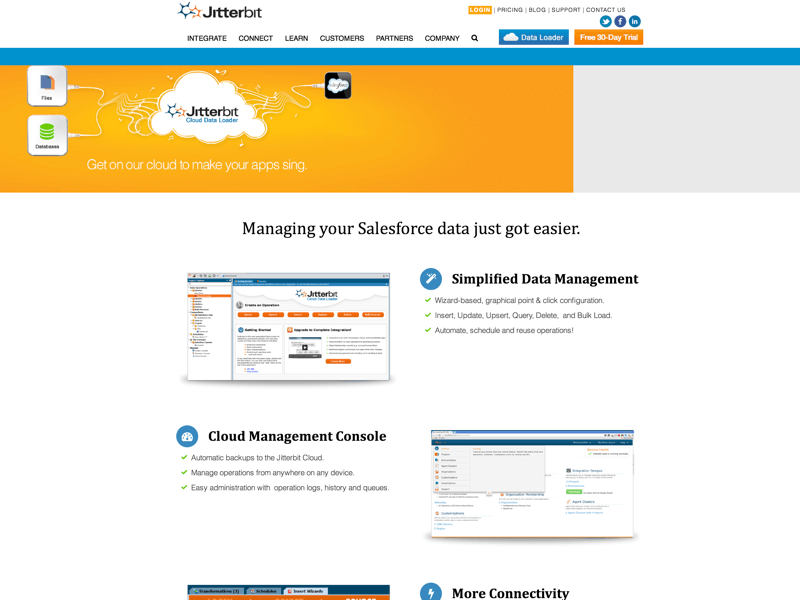 This is an easy and fast app that has no-coding integration for any Salesforce admin. This is a free cloud based data migration app that enables users to automate their export/import of data between databases, flat files and force.com or salesforce. It has a drag and drop integration and mapping plus it offers other advanced functionalities such as management & monitoring, scheduling & automation tools.
JitterBit Cloud Data Loaders is built on the platform of Harmony Cloud Integration and is easy to use while guaranteeing an amazing user-experience. Users benefit from completely reduced business data export and import automation time and effort from force.com, salesforce and other business-critical files and databases whether they are in the cloud or on-premise.
The app is designed in such a way that users can forget about the burdensome cost of using IT resources with the automation makes it easy for businesses to set it up and forget it. Itís rich in features plus upgrading is very easy.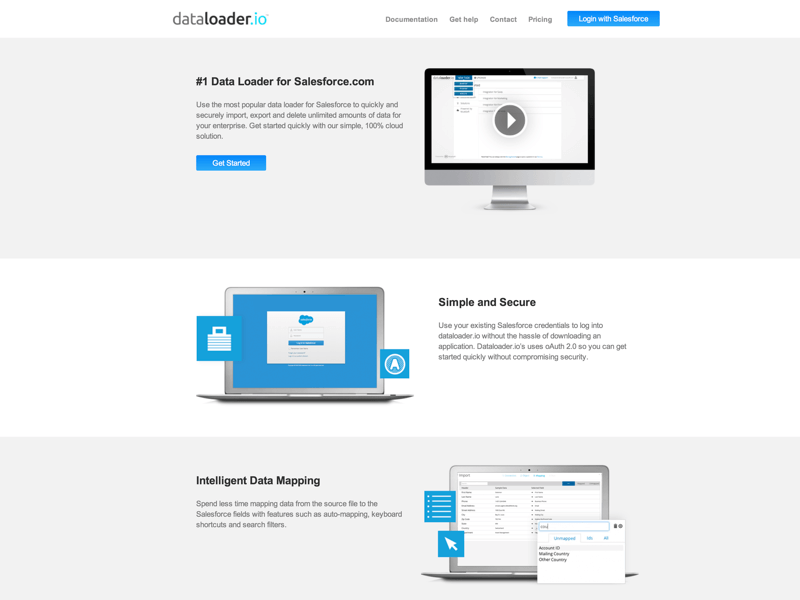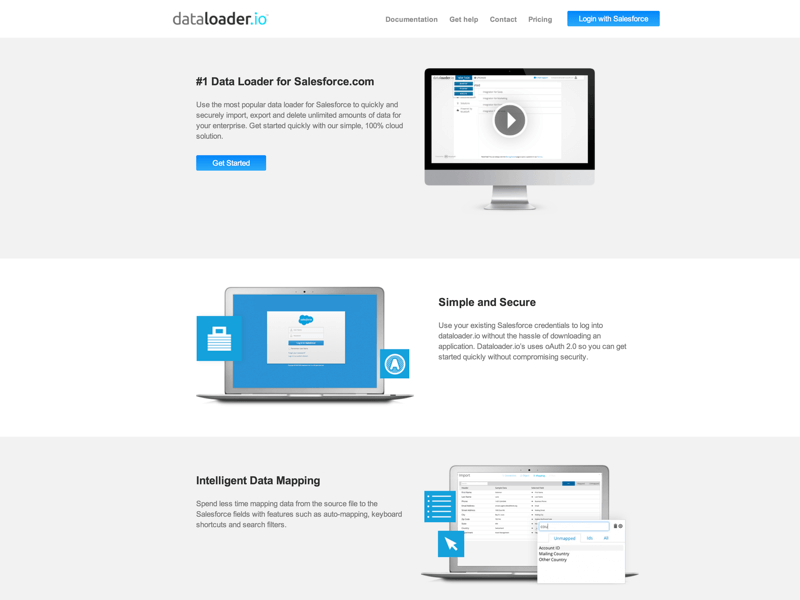 This app offers a 100 percent cloud solution for quick exportation, importation and deletion of data in salesforce.com. Dataloader.io is free, simple and users arenít required to download the app. Users just login using their existing credentials plus no security token is required for this. With this app, data mapping is easy with keyboard shortcuts and you can forget about drag and drop options.
The app provides features such as scheduling where users can automate task exports and imports based on their preferences. This can be done on a monthly, weekly, daily or hourly basis. It supports the exportation and importation of data from different file sources including FTP, DropBox, sFTP and Box. The app uses canvas UI and is powered by Cloudhub, the integration platform. With Dataloader.io, users can build, deploy and manage their integrations with ease from the cloud through CloudHub.
There are other cloud based document management apps offering great user experience but you could try these 7 for a better feel of things.